Our mission is to provide detailed product reviews,
to help guide your purchasing decisions.
The fact that you have arrived at this site means that you are determined in finding the best product around, right? Well, you definitely came to the right place!
Product Rankers was created on the belief that we just could not find objective, unbiased product reviews from other service providers. Either the product was faulty out the box, or customer satisfaction (or dissatisfaction) was not captured accurately, or the sample base of customers was insignificant, and ultimately, we were determined in changing that. We have active partnerships with different companies and a few of our writers contribute research and content to multiple industry verticals. We also collaborate with several industry expert insiders. Some of their content has been converged into Product Rankers as many of their assets were acquired and integrated into our business.
How We Rate Our Products
Our review structure is fairly easy and straightforward to understand. We have done our absolute best to make the format as user-friendly as possible. For most of our product reviews, we have a spotlight on the top 3 products for that category, this allows you to see our favorites and the best of the best at a glance:
Best Choice: premium pick which strikes a healthy balance of price and high quality, this is generally the most sold item and consumer's favorite choice.
Great Choice: an ultra choice product which is strongly recommended by us if you are looking for an above average product at the right price, you can't go wrong with these great choice products!
Good Choice: this is the most affordable and reliable product that is budget friendly, you are getting what you are paying for, but rest assured that the product serves its purpose perfectly fine, it just doesn't typically have all the bells and whistles attached to it!
*Typically we rank products from 1-10, and sometimes even more! Our ranking is derived from both quantitative and qualitative methodologies, and we continually refine our approach to ensure that the top product picks are reflective of the best value and the best selections at that time.
Please keep in mind that we are never compensated for these product reviews. We would never and have never accepted compensation to up-rank a particular product, our integrity is our foundation and we have built a growing company on the back of that. If you would like your product to be considered and would like our help in evaluating it, please contact us here. We would love to hear from you.
In addition to product reviews, we publish posts to our blog and in-depth buying guides, which compliment the product reviews and are some of the most visited pages on our site. We have leveraged our years of cumulative experience to write informative and supportive articles to help think about what types of products should be looked at, what characteristics should you consider, what are the typical purchasing parameters, what is the success and fail rate and what how does that apply to product evaluation, how do we rank these products, and much more.
We are proud to collaborate with dozens of industry experts and well-respected consumers prior to even beginning the review process. This helps filter out the products which have been documented as "no longer manufactured" or "strongly not recommended". We combine our product findings and observations with industry expert insights and public consumer feedback to drive our ranking algorithm. It is part empirical and part anecdotal, we know it is far from perfect, however, we are confident in what we have produced.
Our Team
Product Rankers started in 2017 by a group of product professionals with several years of business and technology experience. The goal was and still is, to be the best resource for fair, in-depth, and diligent product reviews and buying guides. We have now grown to a team of 9 with the original founders Michael Johnson and Sara Fletcher (bios below): including writers, product evaluators and inspectors, quality control specialists, editors, marketing and branding professionals, and of course software developers and engineers. Product Rankers is looking to grow in different countries and languages worldwide, stay tuned! We have focused on acquiring a few small entities to access their professional product minds and amazing history and industry connections. We sincerely hope you like what we have pulled together for you and that you find what we prepared helpful.
Michael Johnson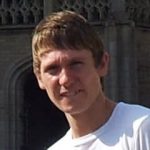 Born and raised in the United States, he completed his undergraduate in business from Villanova University and graduated with his MBA from Duke University in 2015. He worked around the clock developing custom products in corporate America before realizing, that it would be best to start up his own adventure with his business partner Sara, and that's how Product Rankers was born!
Sara Fletcher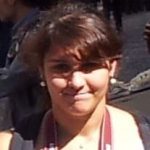 Sara is originally from Huntington Beach, California, and has always loved to travel and explore the world. She is usually known for having her DSLR camera permanently attached to her, she is completely obsessed with trying out new gadgets, dongles, games, any type of product you can imagine. She has a natural knack for awesome writing, and she is the head writer, product reviewer, and editor for the Product Rankers team. She is responsible for ensuring that the team stays on course and stays happy.
Onward, and upward, and true to the line.
Product Rankers Team