Best Drones Under 50 Dollars – 2019 Guide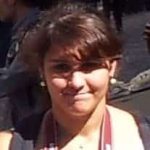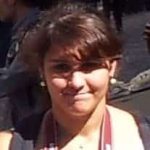 It is amazing how you can buy the best drone under 50 dollars now. When drones started gaining popularity a few years back, only a selected few had the resources to buy them. Back then, drones were incredibly costly and it seemed only the well off, tech-savvy folks had any inclination of getting their own.
In fact, only a few people even understood the capabilities and possibilities of a drone. A few years ago, drones were seen as technological advancements that may be impressive. However, drones did not outright offer practical use for the everyday person. Now the market for drones has skyrocketed and buying your own unmanned aerial vehicle has never been easier.
Affordable Quadcopters
With so many high quality yet low-cost drones available, anyone with a modest budget can conquer the skies. The rising demand for affordable drones has only encouraged manufacturers to produce even more models that are not only inexpensive but also better than previous models.
People from all walks of life have access to drones these days, before long, it's conceivable that a day will come when every house will have a working drone of their own.
No longer do you have to spend hundreds of dollars on a quadcopter. Nowadays, you buy the best drone under 50 dollars and not have to sacrifice quality for such an affordable price. There are plenty of incredible drones you do not have to break the bank to afford.
Finding the Best Drone Under 50
What is great about these inexpensive drones is that they also make for ideal starter drones. Meaning, beginners will not only get themselves an easy to fly a drone but they also will not have to worry themselves sick about crashing the drone too soon because the price is so low. You will not be too pressured to fly with such a functional, bargain drone, not like you would feel if you had to pilot a hundred dollar drone.
Here are some of the best drone under 50 you can buy online today.
The Best Drones Under 50 Dollars
1
Holy Stone HS170G Night Elven Mini RC Quadcopter
There is no doubt that the Holy Stone HS170G Elven Mini RC Quadcopter looks gorgeous. And with its sleek design that is designed for minimum wind resistance, this quadcopter is more than just a pretty face.
To start with, the HS170G uses a 2.4G 6 axis gyro which makes it fly without interference, perfect for beginners just getting to know how to pilot a drone. This mini drone's altitude hold function has also been upgraded so even if you release the controls, the HS170G will remain to hover in the same height.
More Info
Though it does not come with a camera, it is fully capable of 3D flips and rolls. You can do stunts with this mini quadcopter such as flips in any direction, all with a simple click of a button. The bright LED lights on the body also make night flying easy. Beginners will fully appreciate the HS170G's One Key Start/Landing which starts up the drone and gets it to land with a push of a button. Then you can choose from the drone's three-speed modes to start flying. It is definitely the best drone under 50 dollars, too.
Key Features:
List Item
List Item
List Item
Specification:
Brand
List Item
Model
List Item
Weight
List Item
2
Cheerson CX-10 Mini Quadcopter Drone
Another best drone under 50 dollars, this one is sold for only a whopping eighteen dollars. The Cheerson CX-10 Mini Quadcopter Drone is one of the most affordable drones in the market by far. It is also one of the smallest mini-drones. The Cheerson CX-10 is smaller than the palm of your hand, weighing around fifteen grams.
Its diminutive size makes it the ideal indoor drone. However, do not be fooled, its motors are also powerful enough to take on the great outdoors (though within reasonable weather conditions).
More Info
This toy drone is absolutely perfect for just playing around and for getting the hang of drone controls. You will not get a more ideal starter drone than the Cheerson CX-10. It is super easy to fly and its size and weight make it safe to be around, even when it is armed.
Though it does not come with a built-in camera (it is too small and lightweight to carry an extra payload), this product is still a great quadcopter to pilot. And with its jaw-dropping low price, you will not regret getting the this best drone under 50 dollars, the Cheerson CX-10 one bit.
Key Features:
List Item
List Item
List Item
Specification:
Brand
List Item
Model
List Item
Weight
List Item
Looking for a drone with a little bit more pizzazz than average drones? Want your quadcopter to be a veritable showstopper with extra flair? Then this quadcopter is for you! The UFO 3000 is as interstellar as its name. The colorful LED lights give this drone a major advantage. Heads will definitely turn when you fly this colorful beauty in the night sky.
Besides its aesthetic advantages, the UFO 3000 is incredibly easy to fly. It is designed for beginners as well as kids so its control is simple and intuitive. The UFO 3000 is also quite agile and aerobatic so you can have a lot of fun with this bad boy. With its ultra bright LED lights around the frame, performing flips and quick turns will look spectacular.
More Info
Besides casual flying, this quadcopter can also take on drone racing with its powerful motors. The UFO 3000 can be incredibly fast and its LED lights make it easy to track in a race. The only downside is that this drone doesn't come with a built-in camera which could have added an extra advantage in drone racing. The UFO 3000 also has a fairly impressive flight time, nearly ten minutes per charge. Considering its light price tag, that is quite notable. However, it does take a bit more time to charge compared to other drones. It takes an hour and thirty minutes to fully charge the UFO 3000's battery.
That being said, although the UFO 3000 is relatively pricier than others in this list, it is still hailed as the best drone under 50 and is worth giving a shot.
Key Features:
List Item
List Item
List Item
Specification:
Brand
List Item
Model
List Item
Weight
List Item
At first glance, the Akaso X5C RC Quadcopter might look like a regular plastic toy but it packs quite the punch for its simple design. It is one of the best drones under 50 dollars for a reason. For only thirty dollars, the Akaso X5C boasts a reliable flight system that beginners can learn in a snap. In spite of its appearance, it is more than just a toy drone with its built-in camera that can take photos and record videos.
The Akaso X5C is compact enough to safely fly indoors and has strong wind resistance so the outdoor flight will not be a problem. Its 6-axis gyro quad-rotor ensures stability when in flight. Quick turns and flips are also easy with this system. You can perform 360 flips without having to do complex commands.
More Info
Impressively, this quadcopter utilizes brushless motors – the ideal motors for maximum efficiency – so it not only flies well but also flies quietly. Durable plastic frames protect the propeller blades so, in the event of a crash, the drone will suffer minimal damage. The Akaso X5C is also lightweight and durable so it can withstand collisions well enough.
The built-in camera is a fairly standard quality of 1.3 MP and its flight time is around seven minutes. That might not sound too impressive but for the price, you would still be getting quite the bargain with the Akaso X5C. With its agility and overall stable performance, you can see that the Akaso X5C definitely earns the title of the best drone under 50.
Key Features:
List Item
List Item
List Item
Specification:
Brand
List Item
Model
List Item
Weight
List Item
Another best drone under 50 dollars, this one is a solid choice for a beginner drone with a little bit of style. The Cheerwing Syma X5SW-V3 is a fun and durable drone with an HD camera built in the body.
The Syma X5SW-V3 has quite a reputation for being indestructible. It has a simple design and its tough frame make it one of the more durable but affordable drones available in the market. And, as we all know, beginners can likely benefit from a drone that can survive less than delicate, inexperienced piloting. This drone's longer legs also allow for better landing clearance, especially when you land on grassy terrain.
More Info
This quadcopter's camera is fairly good quality though not quite on the same level as those of specialized camera drones. However, the Syma X5SW-V3's 0.3 MP camera is serviceable enough and it allows for first-person video streaming through wifi on your smartphone. However, the Syma X5SW-V3 does not have an altitude hold function, unlike its predecessors. This might prove a bit of a challenge to novice flyers. It also doesn't come with propeller guards so you might want to purchase them separately.
Key Features:
List Item
List Item
List Item
Specification:
Brand
List Item
Model
List Item
Weight
List Item
6
GoolRC T36 Mini Quadcopter
The GoolRC T36 Mini Quadcopter might be small but it is big on fun and functionality. Know why it is the best drone under 50 dollars? For less than twenty bucks, you can get this incredible little drone that is great for indoor and outdoor flight.
The GoolRC T36 is perfect for beginners because of its extra safety features like the one key return (the drone can locate the remote control automatically so you can call it back to you with a push of a button) and it's integrated propeller guards that can save your drone from collisions.
More Info
This quadcopter's fun little remote control stands out on its own. Designed to look more like a game controller, it adds more of a playful and fun air to flying the drone. The GoolRC T36's 3D flip capabilities make it all the more the ideal toy drone for you and your kids.
You will only have a flight time of about five minutes on this little drone but considering its size, that is par for the course. Charging it to full takes less than an hour though. Therefore, you will not have to wait too long to go back to flying.
Key Features:
List Item
List Item
List Item
Specification:
Brand
List Item
Model
List Item
Weight
List Item
Lastly, we have the incredibly fun and super easy to fly TOZO Q2020. One of the best drone under 50 bucks, this medium-sized drone has all the perks of a beginner drone and the specs of a quality quadcopter.
Its cool and futuristic design allows for safe and stable flying. The anti-collision propeller guards on each rotor protect the TOZO Q2020 from taking in too much damage in the event of a crash. The prop guards also mean that the TOZO Q2020 is safe to fly indoors.
The TOZO Q2020 has responsive, powerful motors and a 6 axis 4CH flight control system that is super maneuverable. The altitude hold function ensures beginners that the drone will continue to hover even the throttles are released. The TOZO Q2020 even has an emergency stop (long-press the speed button) in case you feel that it has gotten too out of control.
More Info
This quadcopter has a flight time of eight to ten minutes which is rather impressive for its size and price. Charging time is only one hour too.
With its low price and high quality and overall simple controls, the TOZO Q2020 definitely makes for the best drone under 50.
Key Features:
List Item
List Item
List Item
Specification:
Brand
List Item
Model
List Item
Weight
List Item
Why Buy The Best Drone Under 50 Dollars?
Child-Friendly 
All of the drones listed, best drone under 50$, are so easy to use that they also make great learning (or just playing) tools for children. Kids as young as 7 can learn how to fly a drone with the appropriate adult supervision and these inexpensive drones are the perfect drones to get for your tiny tykes.
Budget-Friendly
Premium models that cost hundreds (some even thousands) of dollars might have more high-end specs but do you really want to risk such an expensive piece of technology to your kids who can barely tie their own shoes?
Let us face it, a child's motor skills are not the best. And if you give them a drone to pilot, they will end up crashing it. No matter how simplistic the interface is and how easy the controls are. At least with a low-cost drone, when your child does crash it, it will not be too much of a blow to your budget.
Appealing Features
Furthermore, the drones in our list have extra features that appeal to young children. The LED lights and aerobatic capabilities will definitely be appreciated by your kids. The drone's colorful and sleek design will also suit your kids' tastes.
Educational
Instead of getting your child a video game that will trap them indoors for days on end, why not give them a drone to pilot? Your child will hone their motor skills and flying a drone will teach them a little bit about physics and aerodynamics. And they will enjoy learning too! You might even encourage your kid to pursue a career in aviation or engineering.
More Time Outdoors
They will also get a chance to enjoy the great outdoors and soak up some nice, fresh air. These days, kids much prefer to stay indoors, glued to a screen for hours. With a drone, they will see that although the virtual world can be fun, the real world is much more beautiful and much more enjoyable. Your kids will be able to see the world from a different perspective, not just from their computer screens.
There is an endless list of advantages to introducing a child to a drone. Technology has advanced far enough that our children can play with high-tech drones. Showing kids that they can pilot a quadcopter to fly will teach them that the sky's the limit.
Innovative Drone Applications
Besides casual and recreational uses for drones, they are also being utilized more and more as a practical tool in different fields. The drone started out as a strictly military tool but now, civilians and businesses have access to high-quality drones that they use in innovative ways.
Delivery Drones
Transporting for Business
What is a more efficient means of transportation than flying? It has long been a dream of many to just send packages that can fly to their intended receiver. Which means, it should not be a surprise that drones are being used for roughly the same application. Companies are experimenting with the idea of delivering their goods via drone. And although there is still quite a long way to go before that plan is realized, the idea of a flying package is not as impossible as it once was years ago.
Transporting Relief Packages
Besides for business, humanitarian relief goods have also been delivered by drones. Transporting goods to remote communities that need aid have always been a problem. Some areas are just too difficult to reach on land. And large aircraft have nowhere to land on distant islands or unreachable communities most of the time. Drones can send relief packages to those communities easily.
UAVs can now deliver food or supplies to disaster areas before a rescue team arrives. They can also be used to collect information that could be vital for rescuers.
Eye in the Sky
Whether it is the police monitoring a high-risk area or a news agency live streaming an event, drones are now considered an essential tool for keeping an eye in the sky.
For Security Purposes
Whenever there is a crowd of people, there is always a potential risk for everyone involved. Monitoring such a huge crowd is limited with only personnel on the ground. A drone can easily give the proper authorities a better and more comprehensive look of the situation from above. In case an emergency erupts, responders will be deployed at a moment's notice.
Crime scenes can be observed and recorded in greater detail with a drone. Plus, there is less risk of disturbing the scene and contaminating possible evidence with a hovering drone. Criminal investigators can benefit from revisiting the crime scene in different angles.
For Tracking Wanted Persons
Tracking down persons of interest is also one of the uses of drones. Criminals on the run can be tracked with a drone and their faces can be captured by the camera. Identifying criminals will be much easier then.
For Journalism
Reporters to have started utilizing drones in their news coverage. Drones can give an all-encompassing view of a certain situation or event and it does so stealthily. Aerial shots could provide the reporter's audience with a clearer picture, especially in difficult to reach areas. It's also much safer to fly a drone over a disaster area than it is to send a camera crew.
Nature Conservation
Monitoring Land and Aerial Animals
Besides lawbreakers, endangered animals can also be monitored using drones. They can be used to track and observe animals in their natural habitat without disturbing or spooking them. It is much more practical to use drones to monitor these animals since sending human conservationists could disrupt the animal's terrain. Conservationists and scientists might even be at risk of getting attacked by predators in the field.
Although scientists have used static cameras hidden in trees or rock formations in the past, drones are so much better because they provide a more detailed view of the surroundings and, if anything noteworthy happens, drones can always be piloted to follow the animals. Drones are also far from any animals' reach. Therefore, there is less risk of losing valuable footage to a curious animal.
Monitoring Aquatic Animals
Tracking sea creatures is also easier with a drone. Large boats have been rather detrimental to observing large sea animals like whales. The engines of such a large vessel scare off the magnificent creatures so scientists cannot study their behavior. With a drone hovering way up in the sky, the waters are not disturbed and the whales or other sea creatures have no idea that they are being observed. It is better for studying the creatures as well as for the aquatic ecosystem.
Film and Photography
High budget movie studios and indie movie makers have also made use of drones. Specialized camera drones with a 4k camera can really lend extra artistic flair to a film. Establishing shots are much easier to take with a drone. Unlike back in the old days, all of the aerial shots had to be taken from a helicopter.
Drones can even be used other than to film a scene. They can be used to lift a certain prop or they can be used as props themselves.
Conclusion
It can't be denied that with the rapidly rising popularity and accessibility of drones. They are being integrated more and more into our daily lives and professions. It will not be long before we will see drones hovering in the streets, as common as anything.
There might be a few disadvantages to having so many drones around (like safety risks and privacy issues) but the advantages of having them around clearly outweigh the drawbacks. Drones are fun but also useful. Human innovation knows no bounds so there is no telling what other applications for drones people will come up with in the near future.
What is really important to note is that the future lies in technological advancements like the drones. It would be of tremendous benefit to get in on the hype of drones now that they are so affordable and accessible.
More Drones
Wait! There's a few more thing. Before you go, you might want to check our other drone-related articles. Be sure to check them out. See you soon!
A Novice Flyer's Guide to Small Drones