Best Glass Baby Bottles this 2019 – For Your Babies and Their Health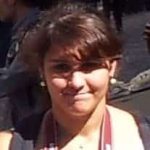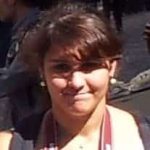 Best Glass Baby Bottles – For Your Babies and Their Health
Feeding time might be the best bonding time for a mother and her baby — carrying your little angel safe in your arms while breast or bottle feeding creates the most precious moments for both of you. Mothers are always thinking of the many different ways to give their babies the nutrients they need, and knowing that they will be taking this food and meals from a bottle, moms might want to make sure which baby bottle will be best for your baby's health.
Plastic and silicone baby bottles have become a lot more popular so if you are a new modern mom who is not really familiar with glass baby bottles, we are here to give you a heads up on what the benefits are of using baby bottles made of glass. Glass baby bottles are in fact a vintage classic and they have been used by mothers and grandmothers during the past decades. Now with the environmental involvement and concerns on the chemicals found in plastics and silicones, new and improved glass baby bottles have made a comeback during the recent years. The modern glass baby bottles are quite different from the olden times and they are different in a good way as they have been upgraded and improved to provide better benefits and fewer worries for mothers.
Mothers always want the best of everything for their precious little angels and the baby bottles they are using are one of the top inclusions, and long gone are the times where baby bottles are made the same. There are multiple options in choosing which glass bottle to buy; there are those with an internal venting system to reduce gas and colic, some have cases and protectors to prevent breakage, uniquely shaped bottles to make them comfortable to hold and all sorts of features to look out for. If you are overwhelmed with the wide variety to choose from, we are certainly here to help you choose! We have personally, exhaustively reviewed each these products and we maintained objectivity in the review.
Baby bottle anatomy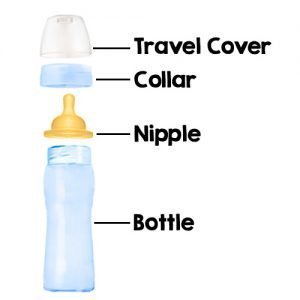 A baby bottle usually comes with four different parts, although some may have more and others may have only less. These four pieces are:
Cover – baby bottles have covers to prevent dirt, dust and other unwanted particles to stick to the nipple. Although it is very rare, some bottles do not have covers with them.
Collar – the nipple sticks through the collar and looks like a lid in the shape of a ring. The collar screws onto the bottle and secures the nipple in place.
Nipple – a fake teat made of silicone where the baby sucks liquid through.
Bottle/Body – contains breast milk or formula milk.
Things to consider when buying a glass baby bottle
Chemical free material
Easy to wash and clean
Sterilization
Extreme temperature control
Breast pump compatibility
Durability
Environment-friendly
Longevity
Tips for choosing a glass baby bottle
Find the perfect one for your baby, the best bottle that he or she likes. This is very important since bottles greatly affect the feeding of babies.
Look for a baby bottle that has fewer parts.
Look for a baby bottle that has measurement markings that are clear enough for you to read while filling. Ideally, choose the baby bottles with markings that will not come off when washing.
Stay away from bottles with leaking problems since it will just put some of your precious milk to waste.
Make sure to choose soft nipples, your baby's oral health is very important.
Find a bottle that is easy to clean. You would not want a very slim or a weirdly shaped bottle with many curves, dents and crevices since they will make it hard for you to clean.
Unknown facts about glass baby bottles
Some mothers might still have second thoughts on using glass baby bottles for feeding their babies and many are still very wary and cautious. Here are some facts on glass baby bottles that you may not know about.
Nowadays, most of the different brands of glass baby bottles are now made with reinforced glass. That means if a glass bottle does happen to break, instead of breaking in sharp shards that may cause accidents, they are designed to disintegrate into pebbles that are rounded and this will really help reduce the chances of anyone getting hurt.
Recently, the majority of the glass baby bottles are now made with tempered glass. Tempered glass is harder to break than traditional regular glass. When tempered glass breaks, it tends to break into pieces that are not as sharp as regular pieces might be.
Glass baby bottles will traditionally last longer than plastic baby bottles and can be recycled easier than most plastic baby bottles.
Why choose glass baby bottles?
Perhaps the most significant thing a glass baby bottle can offer to parents is simply peace of mind. Knowing that glass never contains chemicals that may be harmful to your baby makes glass baby bottles the best choice considering your baby's health, but with every advantage, there will also be disadvantages that will come with that. So, to help you decide if you would really want to buy a good bottle for your little one, we have listed the pros and cons of glass baby bottles.
PROS:
Naturally chemical-free – glass is a natural chemical free substance which makes it a good material for making food and drink containers. Unlike plastics, glass baby bottles are 100% BPA or bisphenol-A free. BPA has been known to have harmful effects not only on people but also to the environment.
Easier to clean – glasses can stand the heat and high temperature is one of the best ways to disinfect. The surface of the glass is also non-porous, that means glass does not absorb moisture and contaminants, which makes them very easy to wash and clean, glass bottles can also withstand the heat of the dishwasher. And because you can heat glass bottles up to high temperatures, you are sure of full disinfection and sanitation.
Environment-friendly – the quality of recycled or used glass is never compromised that is why they can be used over time. It is possible to never throw glass containers as garbage since they can be used for a very long time as storage or if you are very artsy glasses can also be revamped to become decors and embellishments.
Does not affect the taste of milk – glass bottles seal in the purity and taste of milk and they will not hold various odors or tastes from the previous food material that they may have contained. Milk fat will definitely never stick to the insides of glass bottles, therefore, avoiding the foul smell it might result in. Also, during the heating process, glasses will not have any chemical reaction that will affect the milk inside, therefore the milk for your baby will remain fresh and good.
A good investment – glass baby bottles may be expensive but they are a very excellent investment since they last so much longer. Glass bottles never fog or cloud over time so you can still use them for your next children. And if you will not be using them for milk or for feeding anymore, you can still use them as storage or as a container for other beverages and food. With the wide range of possible uses of glasses, you will end up saving more money in the long run.
Compatible with breast pumps – many of the glass baby bottles are also compatible with the common brands of breast pumps so you will not worry about having to buy a separate collecting or breast pump bottle.
Scratch free – your baby's glass bottles will look new for years! Other kinds of baby bottles like the plastic ones tend to be easily scratched and once a bottle has more scratches than one, it is advised to dispose of them since you will not be very sure if you have thoroughly cleaned the scratched area in the bottle and it will affect the integrity of the milk.
CONS:
Breakage – although modern glass bottles are made sturdier to match the parenting life, still when a glass falls from a certain height or hit with a strong impact, it will certainly break. So mothers will have to take extra care when handling glass bottles. Also when given to their little ones for feeding, it should be secured with a silicone or rubber sleeves or holder to avoid breakage while your baby is holding it because will are all aware of the possibility that the babies will eventually play with the bottle during feeding. They may throw it, or even slam it on any surface.
Expensive – if you are on a budget, buying glass baby bottles might make you think twice. Because of its more superior material, glass bottles tend to be more expensive than the other kinds.
Heavy – glass bottles are a lot heavier than other kinds of bottles and it makes take a while for your babies to be able to hold it on their own.
Prone to slips – glass bottles can be very slippery and difficult to hold especially when washing and cleaning, so mothers should be very extra careful when handling them. Some glass bottles do have silicone cases with them to lessen slips and others are ergonomically designed for them to be easier to hold.
There are tons of things to look into and weigh when choosing the right glass baby bottle, so let us start looking at the best baby bottles we have to choose from.
Best Glass Baby Bottles to Choose From
1
Philips Avent Natural Glass Bottle
The Philips Avent glass bottles are the most popular and best-selling glass bottle for babies. These bottles are magnificently made from high-class quality borosilicate glass and feature a wide, breast shape silicone, no-collapse nipple with an innovative petal design to give it a more similar feel to breastfeeding. The Philips Avent Natural glass bottle boasts an advanced anti-colic system with an intelligently designed twin valve which reduces the amount of air that your baby will possibly swallow. The anti-colic valve is integrated directly into the nipple making it less of a hassle to wash since there are no extra hard to clean parts.
When it comes to cleaning and sterilization, these problems will not become a challenge since these wide-neck bottles are very easy to clean and they only have a few parts and they are easy to assemble and disassemble as well. These bottles come in four and eight-ounce sizes and may be bought individually or in packs and are written with clear measurement marks.
Upon purchase, these bottles come with slow flow nipples but as your baby grows, you may have to purchase another nipple type but no need to worry as you can use any Philips Avent nipples with these bottles. The shape of these bottles is ergonomically designed to help make holding and handling easy without any hand discomfort.
The Philips Avent glass baby bottle is made of scratch-free borosilicate glass with a high thermal shock resistance which means these tough bottles can take and handle very high heat and even sudden changes in temperature. They can be sterilized using heat and can also be stored in the refrigerator, Philips does not recommend putting these bottles in the freezer though.
Pros
Heat and thermal shock resistant
Ergonomic design
Natural latch on because of wide breast shaped nipple
Unique petals for flexibility without collapse
Advanced anti-colic system
Easy to clean and assemble
Compatible with other Philips Avent products
Cons
Soft nipples may lead to leaks
Heavier material
Does not come with a silicone sleeve for protection
2
Dr. Brown's Natural Flow Glass Bottle
The Dr. Brown's Natural Flow glass bottles sport a simple and classic shape without any curves and dents making it easier to clean because of its regular form. If you are a first-time mom who is looking for a good glass bottle for feeding your baby, the Natural Flow Glass bottle is the best option for you. These glass bottles are best for babies with symptoms of colic or glass since Dr. Brown's bottles feature a double internal vent system which eliminates negative pressure, vacuum and air bubbles; this system is also very similar to breastfeeding so there will be not much of a confusion and problem for the baby when switching from breastfeeding to bottle feeding. This internal vent feature helps a lot to reduce or prevent reflux, spitting, colic and excessive burping which happens when the baby ingests lots of air bubbles. While this vent does a lot for the babies, it is only made up of two parts making it easier for you to clean.
These bottles are comparatively wider and sturdier, they are also made with a smooth surface that helps in making them easy to clean and sterilize.  Mothers tend to do away with and avoid scratches since having them on your baby bottles will make them prone to smell retention, stains and color change. The smooth surfaces lessen the possibility of scratches, therefore, you will not have to worry about micro scratches when you rub and scrub these glass bottles while cleaning.
High impact resistance is also a good feature of these baby bottles, they are not prone to breaking and are very sturdy but if you really want to be very sure, silicone sleeves are also available but are sold separately. These Dr. Brown's bottles are available in four ounces and 8 ounces and are available in blue and pink colors.
Pros
All parts of the bottle are dishwasher friendly
Vent system helps to reduce feeding problems
Silicone sleeves are available
Slow flow so babies have control on the speed of the milk
Sturdy and high impact resistant
Cons
Heavier material
Cleaning time is longer
Nipples are too long
Measurements are too small and may be hard to read
3
Evenflo Classic Twist Glass Bottle
For those mothers' on a budget, these glass baby bottles will be the best choice since these baby bottles are very cheap and affordable on nearly all kinds of budget. The Evenflo Classic Twist is an iconic glass bottle made with an ergonomic, easy to hold, and creative twist design.
These bottles are very strong and impact resistant because they are made of tempered glass which also makes these bottles very eco-friendly. Since these glass bottles are a lot sturdier and more durable, if it happens that you will accidentally drop them, they will have a greater chance of not getting broken or shattered.
The Evenflo glass bottles are designed to provide maximum comfort and ease to both mother and child. These bottles are super easy to assemble and extremely easy to clean since they are made up of very few parts with a very simple design and one piece nipple which also make them very easy to use. The measurement markings on these bottles are also etched so you don't have to worry about the marking coming off anytime soon.
With the Evenflo bottles' patented Proflo Venting technology which prevents nipple collapse and also makes the silicone nipples to automatically adjust to the baby's suckling pressure to release the right amount of milk to prevent colic and too much gas. The micro air vents direct air into the bottle to avoid nipple collapse so that less air will enter the baby's stomach.
Pros
Durable, will not break easily even when dropped
Very affordable for a glass bottle
Very easy to clean and sterilize
Nipples are designed with micro air vents to help reduce gas
Ergonomically designed
Cons
Evenflo bottles cannot handle extreme changes in temperature very well
Does not come with a silicone sleeve
The twist design makes it hard to find a silicone sleeve that will fit
Leaking problems
4
Born Free Wide Neck Glass Bottle
The Born Free wide neck glass bottles are made bigger than the standard four and eight-ounce size, these bottles are available in 5 and 9-ounce sizes and are sold with a silicone sleeve. These affordable bottles are also considered to be an alternative to the very popular Philips Avent glass bottles.
These glass baby bottles are made of high-grade material so these bottles go from fridge to boiling water safely. Plus a notable feature of this bottle is that they heat up super quickly for feeding. These bottles are very easy to clean since they never retain the smell of milk after washing and does not stain. The nipples of the Born Free glass bottles come with an anti-colic design that lets the baby control the milk's flow to make bottle feeding a lot more the similar to breastfeeding, the nipples are also brilliantly shaped to make alternating from breast to bottle very easy. The bottle's ActiveFlow Venting Technology is clinically designed to reduce gas and colic symptoms through preventing your baby from ingesting air bubbles.
The wide mouth design of the Born Free baby glass bottle not makes only the filling very easy but also the cleaning part, plus these bottles also have easy to read markings. Durability is very important when it comes to glass baby bottles and the Born Free bottles seem to deliver! They are very strong and will not break easily even when accidentally dropped. But if you want to be sure and have added protection, silicone sleeves are also available for these bottles.
Pros
Durable
Comes with silicone sleeve
Easy to read markings
Anti-colic design with ActiveFlow
Affordable
Cons
Drips easily when not in an upright position
Nipple collapses at times
Some measures printed outside the bottle tend to wash off and fade over time
5
Lifefactory Glass Baby Bottle with Silicone Sleeve
The Lifefactory glass baby bottles are made with borosilicate glass which makes them thermal shock resistant so they can be frozen and boiled. These bottles are made up of high-quality materials and are very durable so it is certain that these bottles will last for a longer period of time. If you think that you won't be able to use the Lifefactory bottles as your baby grows, then you thought wrong since these bottles are made to grow with your baby! Some parts of the bottles serve other purposes such as the clear cap which may also be used as your baby's first cup and as your baby grows older, you can purchase a different solid cap which will be able to store drinks and snacks. The Lifefactory glass baby bottles come in sizes of 4 ounces and 9 ounces.
The most popular feature that these bottles have is their exclusive protective sleeves in different colors which protect the bottle from scratches and more importantly from breakage due to accidental drops. Washing, sanitizing and boiling the bottles will also be conveniently done since they are made of tempered glass. A very good thing about these baby bottles is that they are compatible with all the rest of Lifefactory's caps and nipples plus you can change the bottles' nipple tops and use the sippy options instead. Since this bottle only has a few parts, it is very easy to assemble and work with.
These Lifefactory glass bottles may be somewhat expensive but they are a very good investment since they are of one of the bottles with the highest quality made to ensure the safety and the health of your baby. You will still be able to experience your money's worth since you'll be getting the finest baby bottle.
Pros
Silicone sleeve is very convenient; you don't have to take them off for cleaning
Very easy to hold
Thermal resist
Leak-proof caps
With simple parts that are very easy to clean
Cons
Quite expensive
Not suitable for babies who have latching problems
No measurements on bottle only on sleeves
6
Chicco NaturalFit Glass Baby Bottle
The Chicco NaturalFit glass bottles are stylish, innovative and very helpful for babies who have problems with latching. These bottles are designed with angles nipple which works very well for the baby to ensure the most secure latch possible. The skin soft silicone nipples on these bottles are clinically tested with a slow flow angle which is a good type of nipple for a baby to start with. Mothers can buy and work up to medium flow nipple as the baby grow and evolve needing a much larger bottle size. Angle and straight nipples are included so that the babies will have a choice on which will suit best according to the feeding position, and will be most comfortable for them.
The Chicco glass bottles come with a bonus silicone sleeve for added protection, improved grip, reduction of heat transfer and anti-slip. The glass bottles have been designed to make bottle feeding as comfortable, simple and as natural as breastfeeding while providing the perfect fir and flow according to baby's preferences. Because of the skin soft feature of the Chicco NaturalFit nipples made of supple silicone, the NaturalFit nipples a have natural, breast like feel and movement which tends to be calming and familiar to the baby. Dual anti-colic valves move air out of the bottle to prevent babies from swallowing air bubbles. NaturalFit bottles and nipples are clinically tester, anti-colic and chemical free.
The wide opening and base make bottle prep, cleaning and use so easy. The ergonomic shape is comfortable and easy-to-hold. NaturalFit bottles and nipples are interchangeable so as baby's appetite and feeding skills develop, parents can move up to the next flow rate or bottle size.
Pros
Breast shaped nipple with wide round base
Soft and supple nipple
Dual anti-colic valve
Silicone sleeve available
Angle and straight nipple designs
Cons
Nipple collapse
Some parents complain about leaking
The Baby Brezza baby bottles are made of sturdy borosilicate glass with an ergonomic shape that fits babies' hands for a better grip. This high-end and luxurious baby bottle comes in two sizes with a range of flow-rate nipples added with the anti-colic TruFlo vent to avoid air ingestion while feeding, surely these bottles will reduce colic in babies. The borosilicate material of this bottle also makes the bottle safe to transfer from refrigerator to warmer and vice versa right away without worrying about possible breakage. They are designed with a wide-mouth opening to make the filling and cleaning much easier. The lesser effort will be exerted during cleaning since this bottle only has two parts, plus the wide neck so will not need bottle brushes anymore, just scrub with a sponge or a good washcloth and the bottles will be good to go! Pouring the milk will also be a lot easier since the bottle has a wide neck that helps prevent spills and messy pouring.
These bottles from Baby Brezza are extremely easy to feed with since they are designed to be breast like with soft nipples to avoid confusion and easy transition when the babies switch from breast to bottle, plus these bottles promote healthy oral development. The Baby Brezza bottles are leak proof and come in several available colors and are super easy to assemble!
Pros
Breast like nipple for healthy oral development and limited nipple confusion
Thermal shock resistant material
Easy to assemble
Wide mouthed bottle
Anti-colic TruFlo vent to reduce gas
Cons
Possible spills since cap loosens when heating
Expensive
The Joovy Boob glass bottle has a very unique feature and it is the baked baby bottle nipples. Yes, the nipples of these glass bottles are indeed baked. Baking nipples is a very unique process that strengthens the silicone nipple and prevents them from collapsing while keeping them pliable. These Joovy bottles are available in five and eight-ounce sizes and are made of durable material that can safely handle drastic temperature changes, like bringing the bottle from the freezer to warm water for heating without worrying of any cracks and breakage.
This bottle showcases a one-piece clear flow vent that significantly reduces the amount of air and gas that your baby might ingest to avoid pain and help the baby reduce his or her struggles with colic. The clean flow vent is also very easy to clean and it also helps in preventing unwanted leaks. The Joovy Boob glass bottle is durable but if you want added comfort and security for both you and your baby, a silicon sleeve is always available. The sleeves not only serve as protection for the bottle but also gives safety and security in baby's grip. The sizes of the baked nipple can be changed as the baby grows.
Pros
Durable baked nipples
Can withstand sudden temperature changes
Cute design
Comes with a silicone sleeve
Helps reduce colic
Easy transition from breast to bottle without the confusion
Cons
Expensive
The measurement markings will wear off overtime
HOW TO CARE FOR GLASS BABY BOTTLES – CLEANING AND STERILIZING
Take note that you have to sterilize your newly purchased glass baby bottles before using it for the first time. It is very important to clean every part of the bottle and ensure to disinfect including the nipple and the attachment rings. Cleaning the baby bottles before use is very important since it will remove any contaminants or germs from the packaging, store shelf or from anyone who touched it before you are able to purchase them.
Wash, rinse and soak

Scrub and brush

Sterilize – boiling, steam boiling, sterilizing the solution

Dry the bottles

Store them in a clean and dry place
Always remember to clean and dry the glass baby bottles after use so that milk will not dry up inside the bottles, milk leftovers will be a good medium of growth for bacteria so it is best to clean them immediately. Also, be extra careful when cleaning glass baby bottles since they are fragile and might break. If you see any crack or chip on your glass bottle, set them aside immediately and never use them again for feeding your baby.
BABY BOTTLE – BREAST PUMP COMPATIBILITY CHART
| | | | | | | | | |
| --- | --- | --- | --- | --- | --- | --- | --- | --- |
| | Philips Avent glass bottle | Dr. Brown's glass bottle | Evenflo Twist glass bottle | Born Free glass bottle | Lifefactory glass bottle | Chicco Naturalfit glass bottle | Baby Brezza baby bottle | Joovy Boob glass bottle |
| Medela breast pump | Yes, with Avent adapter | Yes | Yes | Yes, with Born Free adapter | Yes | Yes, with NaturalFit breast pump adapter | | Yes, with Joovy Boob adapter |
| Spectra breast pump | Yes | Yes, with Spectra adapter | Yes, with Spectra adapter | No | Yes, with Spectra adapter | No | No | No |
| Philips Avent breast pump | Yes | No | No | No | No | No | No | No |
| The First Years breast pump | No | No | No | No | No | No | No | No |
| Evenflo breast pumps | Yes, with Avent adapter | Yes | Yes | Yes, with Born Free adapter | Yes | Yes, with NaturalFit breast pump adapter | | Yes, with Joovy Boob adapter |
| NUK breast pump | No | No | No | No | No | No | No | No |
| Hygeia breast pump | No | Yes, with Hygiea narrow mouth adapter | Yes, with Hygiea narrow mouth adapter | No | Yes, with Hygiea narrow mouth adapter | | | No |
| Ameda breast pump | Yes, with Avent adapter | Yes | Yes | Yes, with Born Free adapter | Yes | Yes, with NaturalFit breast pump adapter | | Yes, with Joovy Boob adapter |
| Ardo breast pump | Yes, with Avent adapter | Yes | Yes | Yes, with Born Free adapter | Yes | | | ? |
| Freemie breast pump | No | No | No | No | No | No | No | No |
| Gland breast pump | Yes, with Avent adapter | Yes | Yes | Yes, with Born Free adapter | Yes | | | Yes, with Joovy Boob adapter |
| KidsTime breast time | Yes, with Avent adapter | Yes | Yes | Yes, with Born Free adapter | Yes | | | Yes, with Joovy Boob adapter |
| Nibble breast pump | Yes, with Avent adapter | Yes | Yes | Yes, with Born Free adapter | Yes | | | ? |
| Haoqin breast pump | Yes | No | No | No | No | | | No |
| BabySteps breast pump | Yes | Yes | Yes | ? | Yes | | | ? |
| RumbleTuff breast pump | Yes | No | No | No | No | | | No |
| Bellema breast pump | Yes | Yes | Yes | Yes | Yes | | | No |
| Lansinoh breast pumps | No | No | No | No | No | Yes, with NaturalFit breast pump adapter | | Yes, with Joovy Boob adapter |