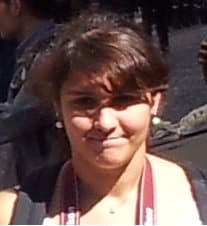 "What are the best Korean skincare products?" – this is a tough question, not because we do not have an answer to it, but because the list is definitely long when it comes to the best Korean skincare products. Why? Because you cannot name just one – there is almost over a dozen for almost each skin type and skin concern.
We are going to share with you our own list. But before that, let us first talk about a few facts regarding Korean skincare and why it has become so popular lately.
Why Korean Skincare?
Along with the Hallyu wave, or commonly known as the Korean wave, there has also been a surge in popularity for Korean skincare. In this digital age, the hype is not hard to miss. A number of beauty bloggers have been sharing their experiences with Korean beauty products which are mostly positive.
For most beauty enthusiasts who have incorporated Korean skincare products in their skincare routine, it is quite easy to get hooked to this hype, simply because of the philosophy behind the regimen, and the people that created this. It is widely known that Koreans strongly believe in great skin being the number one ingredient to beauty – for them, it all begins with having a great skin. Koreans believe that make up can only do so much – what lies underneath must be kept fresh and healthy. And, although there are many products in the market that focus on skincare, because of the number testimonies on how great they are, and the remarkable results shared by the happy Korean skincare product consumers, Korean skincare products have been catching on, and may even be leading the beauty trend.
What is great about Korean skincare is that it is not only geared towards women, but to men as well. All of us dream of having glowing skin, and Koreans – most of them, if not, all – have moist and dewy skin, making it even more convincing to use products that they use to maintain a healthier skin. Korean skincare products are also beginning to be widely used worldwide because it is affordable, and is made with natural and refined ingredients – claimed to be free from toxic chemicals – that have comparable or even better outcomes.
Advantages
Hydration

Korean skincare products provide excellent hydration. Because Koreans believe that improving the skin from the inside is just as – if not, more – important as improving its outer layers. They make sure their skincare products focus on maintaining a well-hydrated and nourished skin environment. Their skincare products aim to sooth and provide enough nourishment for the skin as they strongly believe in replenishing the water content of your skin to achieve that glow you have always wanted.
Light-wear

Contrary to the fact that a typical Korean skincare routine takes 10 steps – having to put on numerous layers of skincare products on your face, Korean skincare products are lightweight, and they are strategically designed that way in order for your pores to breathe. They are carefully created with gentle formula made with natural ingredients, and steer clear away from any harsh chemicals that could harm your skin.
Innovative and Affordable

Korean skincare utilizes hundreds of diverse, yet natural ingredients that are extremely affordable. In fact, most brands with the best Korean skincare products produce cosmetics and skincare products that are easily accessible, and affordable for everyone. And although they are sold for a cheaper price, it is still ensured by the manufacturers that these skincare products' quality is not sacrificed.
The List
Koreans – aside from other wonderful things – are known for their radiant skin. It is known, as well, that their lustrous, shiny skin is maintained by following a rather unique multi-step skin care routine. The Korean skincare routine is composed of 10 steps which could be a bit daunting at first, but definitely rewarding in the end. It is, however, alright if you skip a step, or add another – it will always depend on what your skin really needs. Many beauty enthusiasts come up with their own Korean skincare routine tailored to their skin type or skin concern, or even based on the best Korean skincare product that works for them.
CosRx, Innisfreee, Klairs, Laneige, and Banila Co. are just a few among the long list of brand names that are commonly mentioned when it comes to the best Korean skincare products (disclaimer: a few of these brands, however, may not be mentioned on our list below).
To help you start with your own Korean skincare routine, or to just give you a couple of options, we have prepared our own list of what we think are the best Korean skincare products, and have narrowed them down to our top picks per specific skin concerns.

For Acne
CosRx
Cleanser

Low pH Good Morning Gel Cleanser – If you want to have a smoother,softer, and fairer skin, this cleanser is the one for you. It is designed to restore your skin's optimal pH balance and to cleanse out without irritation or drying out your skin. This one works as a deep facial cleanser and a gentle skin exfoliator all in one. The BHA and Tea tree oil is best for improving the texture of the skin, as well as its complexion. 
Toner

AHA/BHA Clarifying Treatment Toner – Dreading a flaky skin? Then this toner may be the one for you. It has a daily exfoliating effect which helps smoothen and even out your skin while rejuvenating it. This toner is enriched with mineral water, natural AHA and natural ABA, and vitamins that cleans away the dead skin cells, and maintains optimal skin balance. It also contains Allatoin which is responsible for providing your skin with moisture and nutrition for it to be smoother. It is a light-weight, non-sticky formula that can easily be absorbed by your skin.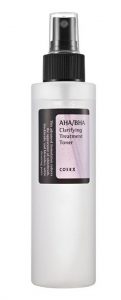 Essence

Advance Snail 96 Power Essence – This essence surely improves damaged skin as it is created from nutritious, low-stimulation filtered snail mucin, and more. It perfectly penetrates the skin, working its magic against damaged skin while making sure your skin is radiant and moist all day long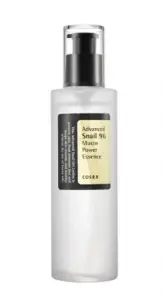 Benton
Cleanser

Honest Cleansing Foam – Your skin needs all the loving, especially when it is fatigued due to stress and pollution, and this cleanser is capable of providing that love. This cream-type cleansing foam cleanses while moisturizing your skin, minimizing dryness. This hypoallergenic cleanser smoothens without tightening your skin and can be used for pore care. 

Toner

Snail Bee High Content Skin – Created with natural ingredients such as snail secretion filtrate, bee venom, aloe barbadensis leaf juice, and more, this toner targets troubled, dry skin. It is also designed to address our problems with wrinkles and fine lines. 

Moisturizer

Snail Bee High Content Lotion – Been looking for a product that sooths, cools and moisturizes your skin? Then Snail Bee High Content Lotion may just be the one you are looking for! This moisturizer uses bee venom, and other botanical based ingredients that help improve rough and damaged skin caused by various stress, as well as pollution. It also provides a skin-lifting improvement, and is an all-in-one multi-care that helps in improving your skin's complexion and diminishing the appearance of wrinkles.
Lee Ji Ham
Cleanser

Tea Tree Pure Cleansing Water – This cleanser not only gently and effectively sweeps away your makeup, it also calms and sooths troubled skin with Tea Tree extract. It cleanses without stripping your skin off of moisture, so you do not have to worry about it being flaky after a wash. Formulated with Tea Tree extract, it treats sensitive, irritated, and troubled skin. Having only seven ingredients in total, it is gentle and effective for all skin types.

Serum and Ampoule

Tea Tree 90 Essence – This is a lightweight serum formulated with tea tree extract that does a whole lot of wonders for your skin which works to treat sensitive, irritated, and troubled skin. This formula which contains mostly of tea tree extract is a water-free treatment which also contains Trehalose which helps moisturize skin, as well as Sea Buckthorn extract, and Centella Asiatica, which targets uneven skin tone, and visibly improve skin texture.
For Anti-aging
CosRx
Moisturizers

One Step Moisture up Pad – In need of a product that can give you an all-day hydration? One Step Moisture up Pad is the answer! This daily moisture up pad contains hyaluronic acid which helps in replenishing moisture for your skin. These pads will not only hydrate your skin, but will also smoothen its texture, thus, providing a perfect canvass for flawless makeup.
Benton

Essence

Fermentation Essence – Need to get rid of those wrinkles? Fermentation Essence can do the job. This formula is a wrinkle improvement functional premium cosmetic which helps prevent your skin from being damaged. Containing high-priced fermented ingredients that target your skin's hydration, it relieves your skin from stress and irritation, as well as giving it the right elasticity and brilliance.
Klairs

Serum and Ampoule

Freshly Juiced Vitamin Drop – Designed with naturally effective ingredients that are claimed to be safe and non-irritating, this serum energizes and rejuvenates your skin. It is non-irritating – a formula that revitalizes, maintains and transforms your skin providing it with a more youthful and radiant glow.

Moisturizers

Supple Preparation All-Over Lotion – Most of us would usually skip moisturizing because most moisturizers are sticky and heavy, making us feel like it is more of a hassle to use it, than beneficial. But this moisturizing lotion for both, the face and the body is not like all the other moisturizers we have gotten used to. It is light-weight, easily absorbed by the skin, and is not sticky – a dream come true! If you want immediate moisture minus the stickiness and heaviness, this is definitely the moisturizer for you. It helps restore, and continuously maintain your skin's hydration with a lighter feeling.
For blackheads
CosRx
Serum and Ampoule

BHA Summer Pore Minish Serum – Is your skin too oily, and are your pores too large for your liking? The BHA Summer Pore Minish Serum reduces excess oil resulting to a smoother and softer skin. This pore-tightening serum deeply cleanses your pore while bringing a strong and visible tightening effect to enlarging pores that are caused by excess oil. It effectively removes clogged sebum and old cornification in the pores because of the natural BHA ingredients it contains.
For dullness
CosRx
Toner

Galactomyces Alcohol-Free Toner – Dull and dry skin? Then you probably would need this alcohol-free toner. The Galactomyces Alcohol-free toner uses ground breaking Galactomyces fermentation technology which reduces irritation and provides nourishment, moisturization, renewal and toning effects for your skin helping you achieve that lustrous, shiny glow.

Serum and Ampoule

Propolis Light Ampule – Been dying to get that radiant skin, but just have not found the right product for you? Maybe you would want to give this ampoule a try. All-natural, and irritant-free, this ampoule provides an extraordinary moisture for your skin making sure it gets that wonderful glow. Designed to moisturize, replenish, and improve your skin's overall health, it is made with 80% all-natural propolis extract that aims to hydrate your skin cells down to the core.

Moisturizers

PHA Moisture Renewal Power Cream – It is natural for us to complain about how heavy and greasy most moisturizers would feel, especially if our day to day activities require us to move around quite often. But we do not have to worry about that anymore. More and more moisturizers that are light and can easily be absorbed by the skin are being produced. Like this PHA Moisture Renewal Power Cream. It is formulated with PHA that gives your skin the exfoliation it needs, at the same time, hydrating it with coconut fruit extract, as well as niacinamide. This cream gives your skin the intense moisture it needs minus that heavy, greasy feeling.
Mizon
Toner

Mizon AHA and BHA Daily Clean Toner – This product's responsibilities are not only exclusive to toning effects. While this is a gentle toner, it also works as an effective exfoliant that helps balance your kin's pH levels. It contains AHAs and papaya extract that gently exfoliate dead skin cells, as well as BHAs that help unclog pores. Use this product regularly, and you will be left with nothing but a smoother, clearer and a more even-toned complexion.
For oiliness
Lee Ji Ham
Cleanser

Hope 5 Alpha Control Cleansing Gel – An avid makeup fan, or are you someone who has been complaining about your shiny, and oily skin, or maybe even both? Then this product may be something you never thought you would need. The Hope 5 Alpha control Cleansing Gel is an effective cleanser that quickly melts down makeup and skin impurities with its ultra-fine cleansing particles. This product will leave your skin thoroughly cleansed and refreshed.
Moisturizer

Hyal B5 Moisture Mask – Have you been looking for a moisturizer that can provide you with an all-day-long hydration? Why don't you try the Hyal B5 Moisture Mask? It has a dual moisturizing factor that infuse dry skin with deep hydration, and at the same time, form moisture barrier on the surface of your skin to prevent any dehydration. It is made with a combination of hyaluronic acid and vitamin B5 – a formula that not only moisturizes your skin, but makes sure it stays that way for a longer period of time by locking in water inside.
For uneven texture
Neogen

Cleanser

Gentle Face Cleaning Remover Pad – Cleanse your skin without drying it out, instead, leaving it refreshed with the Gentle Face Cleaning Remover Pad. This cleanser helps you pamper your skin in a simple, quick, and easy way! This comes in a simple wipe-off makeup removal pad that is saturated in a refreshing toner-grade formula. It is composed of soothing and moisturizing botanical extracts that helps provide a gentle cleansing experience for you. The Gentle Face Cleaning Remover Pad helps you achieve a clean, clear, and refreshed skin as it easily, instantly, smoothly, and effectively wipes away all impurities, and even heavy makeup with irritating your skin, nor leaving it dry.

Serum and Ampoule

White Truffle Serum Drop – Is your skin weakened, or damaged? Fret not! This product, which is heaven-sent, is a radiance moisture serum that targets weakened and damaged skin, and makes sure to nurture and repair it. It is an oil drop texture with a hypoallergenic formula – perfect for all skin types – that has the hydrating effects of oil, and the moisturizing effects of an ampoule. It helps improve dark and dull skin tone, while helping your skin achieve that glow.
For sensitive skin
Neogen
Cleanser

Real Fresh Green Tea Cleansing Stick – Need a cleanser that fits your always-on-the-go lifestyle? Then the Real Fresh Green Tea Cleansing Stick is the one for you! It is a facial cleanser that comes in a form of a – yes you guessed it right – STICK! This travel-friendly cleanser is formulated with 13 natural oils. It effectively breaks down makeup, and even exfoliates your skin the natural green tea that the product contains, and at the same time, having a low pH that cleanses your it. This cleanser helps purify your skin while keeping it moisturized.
For dryness
Benton                 
Toner

Aloe BHA Skin Toner – Having problems with blackheads and skin texture? The Aloe BHA Skin Toner can help address those, as well as in skin-trouble, dryness, pore issues, and skin barrier problems. This product is packed with a ton of beneficial ingredients like aloe and salicylic acid which aides in preventing skin damage, as well as in relieving itchiness caused by the dryness of skin. This toner is hydrating, and helps prepare your skin for the next steps of your routine, as it helps it easily absorb the nutrients that the other products you will be using next.

Moisturizer

Cacao Moist and Mild Cream – I believe I can speak for most of us when I say what we look for in a moisturizer is that it has to be lightweight, and soft in texture. Well, the Cacao Moist and Mild Cream is just that! It is packed with ingredients that sufficiently provide moisture to the skin, like cacao extract and hyaluronic acid. It contains various botanical extracts that help further smoothen the skin.
Neogen
Essence

Lemon Green Caviar Essence and Tox Tightening Pack – If you are looking for a gentle exfoliator that can help polish and replenish your skin to a healthy glow, then what you are looking for is the Lemon Green Caviar Essence and Tox Tightening Pack. It comes in an exfoliation pad with a dual texture construction – the textured side for exfoliation, and the soft embossed side for essential ingredient absorption. It is designed for your convenience – the product allows you to easily slip the exfoliation pads on your fingers. This exfoliating kit is, both smart, and gentle packed with the freshest ingredients. This product not only removes all the dirt from your skin, but is tightening, brightening and time-fighting, as well. It contains lemon, vitamin-c, niacimide, and more skin-aiding ingredients.
Conclusion
We believe what we can take away from Korean skincare is to enjoy your skincare – for you to appreciate it. The Korean skincare routine, comprising of a number of products imply, at least for us, that it takes effort to maintain a healthy and glowing skin. It is important that you refrain from limiting yourself to just a few products, and not hurrying through your skincare routine. Korean skincare, after all, greatly revolves around the philosophy that beauty comes hand in hand with proper skincare – that makeup do not necessarily do much if what lies under is not properly cared for, and if you want remarkable results, you will have to be patient and make time for it.
When it comes to naming the best Korean skincare products, there will always be more than one answer – more than one brand and product names. What we have shared with you is not even close to half of what other beauty enthusiasts and experts think are the best. These are just the products that worked for us, or the Korean skincare products that are most talked about by our peers both on, and offline.
You do, however, have to remember that just because the products that we have shared with you are considered as among the best Korean skincare products out there, and have worked for a lot of people, they do not necessarily have to work for you. It is still important that you do your own research about what is best for your skin type and skin concern.
We hope that the list we have shared with you has provided you with the information you need. But as mentioned, the list we have provided is limited, and is based solely on our own opinion of what we think, for us, are the best Korean skincare products. This time, we would like to ask you what you think are the best Korean skincare products? Have you incorporated any Korean skincare product in your skincare routine? If so, what Korean skincare brands do you use? Let us know, and maybe we will try it out next time!
Here's a video we found on YouTube by hauted0ll that could help you through the 10 step Korean Skincare Routine: