Best Manual Breast Pumps – 2019 Guide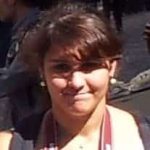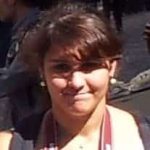 While other moms need to have the electric breast pumps for frequent pumping sessions, there are also others who only do the occasional pumping. Electric and hospital grade breast pumps are indeed very fast and convenient, but not practical for every mom out there. The electric ones are also suited for frequent use and heavy-duty pumping. The manual breast pumps are of course not suited to be used multiple times a day, every day. But if you are a full-time mom who is at home with your baby most of the time, then a manual pump will be enough to do the trick. Plus, who hates the traditional pumps? No one, right?
How to use a manual breast pump
Polly Kocher, lactation consultant at OSF HealthCare
Read the instruction manual and familiarize yourself with your model.
Wash your hands and make sure all parts of the breast pump are clean.
Find a private place where you feel relaxed. Think about your baby; this will trigger the hormones that help release your milk.
Place the assembled breast shield on your breast. Make sure the shield is centered over the nipple.
Begin pumping. It may take a couple of minutes for the milk to begin flowing.
Once the milk is released, adjust the rate of pumping to make it inconsistent, similar to a baby's sucking motions.
Switch breasts about every five minutes. Make sure that each breast gets about 15 minutes of stimulation. Most women find that one breast produces more milk than the other. This is completely normal.
When you've finished, remove the breast shield.
Carefully unscrew the bottle and place a cap on it.
Wash any parts that have touched the breast or milk in warm, soapy water.
Set the pieces out to air-dry.
The milk is okay at room temperature for four to six hours. Many women prefer to refrigerate it right away, and it can remain in a cooler for up to 24 hours. The CDC says it's safe to refrigerate breast milk for up to five days. When stored in an upright deep freezer, the milk keeps for six to 12 months.
Will a manual breast pump work fine for me?
The different types of breast pumps were previously mentioned in this post. The most asked ones are the differences between a manual breast pump and an electric one. An electric breast pump, as the name implies, is powered by electricity or batteries. While the manual pumps are those that are operated by hand.
Mothers who pump multiple times a day or who need to pump at work might need an electric breast pump or even a hospital grade pump. But for those mommies who only pump once a day or very occasionally, a manual pump will be a very good and practical investment. Manual breast pumps do not have tons of cords and wired and are very lightweight. Because of this, manual pumps can be easily carried and conveniently packed. Additionally, manual breast pumps are very affordable and are readily available. A manual breast pump also gives the mother full control over the speed and suction when pumping. Because electric breast pumps are quite expensive, many new moms prefer a manual breast pump until they decide how long they will need to pump or breastfeed.
So if you are a mom who pumps just a few times a week, or is most of the time at home or a mom who will not be using breast pumps for long then a manual breast pump will be totally what you need.
Benefits of a manual breast pump
Affordable: Manual breast pumps are relatively cheaper and more affordable than the electric breast pumps. These breast pumps are low-maintenance too.
Convenient: These pumps come only with very few parts, with no cords and wires. They are compact and very light too. That is why manual breast pumps are easy to carry when traveling and you can take them at work too. These pumps fit easily in regular bags and breast pump bags.
Quiet: Breast pumps that are operated manually have no motor or machine so they do not produce much sound. Some pumps may squeak and click when used but they are not as loud as the electric ones.
No need to look for outlets and batteries: Your hand and energy will be enough to power up manual breast pumps. Just look for a comfortable position and spot and you will be good to go.
Easy to use and clean: Most manual breast pumps only come in four to five parts, that is why they are very easy to assemble and clean. These manual pumps do not have complicated buttons and dials, so they are very easy to operate and use.
Comfortable: Since you manually operate these kinds of pumps, you get to control and get the suction and speed that will be most comfortable for you.
Eco-friendly: Since you don't need batteries and electricity to successfully operate these pumps, you also get to help in conserving energy for mother earth.
The Best Manual Breast Pumps
1
Philips Avent Manual Comfort Breast Pump
Many mothers love this manual pump by Philips Avent. This pump has a unique design that allows mothers to pump without getting hand pain and cramps after. The ergonomic design of this breast pump will help moms find whatever pumping position that will be comfortable for them. This awesome pump is also simple to hold in place and easy to pump. With a lightweight and compact design, this pump will be perfect for traveling and days out. This can be easily fit into any breast pump bags or any regular purse.
Moms love that this breast pump didn't give any breast or nipple pain when pumping. No mother also experienced a blocked duct or mastitis when using this pump. The breast pump has a soft, flexible and textured breast cushion that helps in milk letdown. This also helps in massaging the breast during pumping, thus encouraging more milk flow.
Moms can express milk directly in the bottle then feed your little one with the nipple that comes with the pump. Mothers who have the Philips Avent Natural and Classic bottles can use them with the pump. Manual pumps are generally quiet, yet some others are too squeaky. This pump from Philips Avent is not totally silent since they produce minimal squeaks but are not too noisy. The pump parts and pieces are very easy to clean. They can also be placed on the top rack of the dishwasher. This manual breast pump is BPA free.
Key Features:
Ergonomic design

BPA free material

Compact design making it easy to hold and position on your breast
Specification:
Brand
Philips AVENT
Model
Clear manual breast pump
Weight
10.4 ounces
Pros
Lightweight
Great for expressing on-the-go
Easy to assemble, use, and clean
Cons
Comes with only one size flange
Not compatible with other bottles
2
Medela Harmony Manual Breast Pump
Medela is undeniably one the most popular products when it comes to baby needs and baby care. The Medela Harmony manual breast pump is one of the quietest manual pumps. It rarely makes any squeaks and clicking noises while pumping. This pump has a nice sleek design, and it is compact so it ideal to take anywhere you go, it may be travel or work. This pump by Medela boasts a two-phase expression technology wherein during the first phase, you prepare your breasts for letdown, by using the lever that is closest to the breast shield. But once your milk begins to come out of your breast, you use the longer lever to pump the milk until your breast is emptied. This technology mimics the stimulation and expression phase of breastfeeding.
This breast pump has great suction power but is still very gentle. It has a soft shield that mimics baby's mouth. The Medela harmony is very easy to use. As long as your hands can pump very well, you'll find that you can express milk as quickly and efficiently as with an electric pump. Putting the unit together is easy, the pump and swivel handle attach to the collection bottle, the collection flange attaches to the pump, and then you are already set to pump. It comes apart in seconds, too, and is easy to clean and dishwasher-safe. This manual breast pump is BPA and DEHP free.
Key Features:
Comes with bottle stand
Comes with two milk collection bottles
Great for traveling
Specification:
Brand
Medela
Model
Harmony Manual Breast Pump
Weight
14 ounces
Pros
Small and lightweight
Two expression modes
Great compatibility
Cons
Not very ergonomic design
Smaller parts making it difficult to wash
3
Spectra Handy Manual Breast Pump
The Spectra Handy Plus is everything you are looking for in a manual breast pump. This manual breast pump is a small, portable, and the lightweight pump allowing you to express wherever you are. It is intended for individual use and ideal for occasional manual expression. Since this pump is operated by hand, this saves power so we can save mother earth as well. This pump is especially very convenient if you have a confined space and electricity is sometimes hard to come by. And with a lightweight, ergonomic design, the Spectra Handy Plus will reduce hand and wrist fatigue. It also comes with a silicone massager insert to gently cushion the breast and enhance milk flow.
This breast pump is efficient, small, lightweight and portable. This manual breast pump will help you make pumping a breeze. Even if this one is operated manually, hygiene is still very important. So just like all the Spectra breast pumps, this has built backflow protection. This is to ensure safe and hygienic expressing all the time. Also, this backflow protection helps protect breast milk and baby from bacteria, molds, and viruses. This breast pump is BPA free.
Key Features:
BPA and DEHP free
Powerful suction
Made with lightweight and ergonomic design
Specification:
Brand
Spectra
Model
Handy Manual Breast Pump
Weight
7 ounces
Pros
Efficient
Good suction
Well-made and very comfortable
Cons
Not very durable
Not for moms with perky breasts
Questionable compatibility
4
Lansinoh Manual Breast Pump
The manual breast pump by Lansinoh comes in a compact and lightweight design ideal for packing inside mom's everyday bag. Similar to the Medela Harmony, this pump also has two-phase pumping. To do the switching, you have to push down on the top front of the handle until it clicks into place on the lowest rung of the pump's white stem. This feature will help moms find the perfect rhythm and suction for them. The breast shield of this pump is super soft giving moms comfortable and tight suction during pumping. This pump is effective on both large and petite breasts since it comes with different sizes of the breast shield.
The ergonomic design of this manual breast pump will help mothers stay away from unwanted painful and sore hands. This pump can be used with the Lansinoh MOmma bottles and their milk storage bags. The wide-neck bottle attached to the pump makes it a cinch to transfer the milk into a storage container. This pump will also fit most wide necked bottles. Moms love how efficient this manual breast pump is, at a very affordable price. It is very easy to clean and easy to assemble too. This pump is BPA and BPS free.
Key Features:
Lightweight and portable
Made by moms for moms
Very hygienic and convenient
Specification:
Brand
Lansinoh
Model
Manual Breast Pump
Weight
13.1 ounces
Pros
Comes with breast shields
Features let-down and expression modes
Works  good and very efficient
Cons
Only fits Lansinoh bottles
Replacement parts can be difficult to fund
5
Ameda One-Hand Breast Pump
The Ameda manual pump is extremely lightweight and is ideal for moms who are looking for a compact and easy to travel with. Assembling this breast pump is a very easy and the breast shield is already attached to the pump. This manual pump boasts its versatility when it comes to the collection, this can directly pump to most branded and standard baby bottles.
The handle is set at a very different angle than with most pumps so it takes some getting used to if you have been used to the traditional models before, but it works fine once you have gotten familiar with it. A drawback to this pump is that after a few of uses, the handle starts to squeak a bit more. The issue is easily corrected, though, by applying a bit of Vaseline or any lubricant to the pump joints.
Since this unit doesn't have two-stage pumping it will be somewhat less comfortable to use over the long term, but putting that aside, this pump is still comfortable enough. Cleaning is very easy as well. This pump is BPA and DEHP free.
Key Features:
Great hand pump with strong suction
Unique design
BPA and Phthalate free
Specification:
Brand
Ameda
Model
One-handed manual breast pump
Weight
20 ounces
Pros
Easy, squeezing action
Dishwasher safe
Comes with extra valve, easy to assemble
Cons
Be a bot expensive
Falls over easily
Some have reported hand-fatigued while using this
6
NUK Expressive Manual Breast Pump
The NUK Expressive manual breast pump lets mothers pump without any pain or discomfort. This pump is lightweight and easy to assemble.  The NUK pump allows mothers to pump one handed so that they can have an extra free hand and allow them to multitask while pumping. It is also ergonomically made to reduce the discomfort and strain on hand and wrist during your pumping sessions. Moms will also be able to adjust both the suction and speed of this pump. This pump is also very affordable and costs less than many of the known breast pump brands. Since this manual breast pump is very compact and light, it can easily fit in any bag without no much-added weight.
Moms love that the breast shields of this pump fit well, creating a tight seal between the breast and flange. It is also very comfortable because it comes with a breast cushion. Most parts of this NUK breast pump is not dishwasher safe so it is important to read the manual or package insert first before cleaning this pump. This pump is also really quite producing minimal to no squeaking or clicking at all. This breast pump is BPA free.
Key Features:
Control the suction and speed you need with easy, one-handed pumping

Ergonomic handle helps to minimize hand fatigue

Skin-soft breast cushion for ultimate comfort
Specification:
Brand
NUK
Model
Expressive Manual Breast Pump
Weight
6 ounces
Pros
Ergonomic and easy to use
Affordable
Comes with a stand
Cons
May produce a loud squeaking noise
Cannot be disassembled
Includes only one bottle
Conclusion
While a manual breast pump is not meant for extensive everyday use, it can be very practical for occasional pumpers. A good manual breast pump will also be an effective backup for the electric ones when there's no available power or electricity.  Remember that finding the perfect manual breast pump is both a matter of personal choice and finding which one will be most fitting for your body's preference. No matter which you will choose, always keep in mind that giving your little one your precious breast milk can offer benefits that will last a lifetime.