Best Mini RC Cars – 2019 Update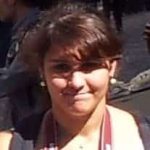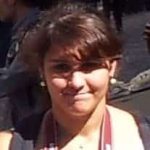 Sometimes, we do have some urges to start some new hobbies. In fact, it will never be too late to consider mini radio-controlled cars as our new pastime. Whether we have some extra bucks in our pockets or not, there will always be the perfect RC car that fits our personality. We need to accept the fact that the thought of owning an RC powered race car gives us the goosebumps, and we do not mind owning for our loved ones (or for ourselves). We just need to know what we want to have in our cars, and a mini RC car will always be available for us to enjoy. To help you with that, we give you the best mini RC cars in 2018.
It may cost us some extra cash to own the best mini RC car in the market, but there will always be some models that will just cost us a few dimes if we know what brands to look and where to look for these. We just need to make sure that we own a budget ceiling that is manageable for us. Mini RC cars range from a few dollars for each set. If we do not want to settle for less, premium quality brands will always be available at our disposal.
Things to Consider Before You Own an RC Car
There are factors that we need to ponder prior to the purchase of our mini RC car. Whether we want a toy-grade remote control or just a hobby-grade car, we should not be confused about what brand or model to purchase in the market. We might just be overwhelmed with these choices when we try to look for the best mini RC car. If we keep these things in our mind, we will surely get a good buy at a reasonable price.
Do NOT Settle for Cheap Brands
There will be a lot of brands that will convince you to buy their products. We just need to make sure that we will be making our selection from an established mini RC car manufacturer to lessen our burden of choosing the brand with low-quality products. We are not saying that we need to purchase on well-known manufacturers, but it is encouraged since they will always have the capacity to provide future upgrades for our cars and optimization. Customer support will also be easy since they do have big company operations. If we follow these steps, we are confident that we will be having no hassles with our beloved mini RC cars in the future.
What Motor Type Should Our Mini RC Cars Have?
There are two types of motors available for mini RC cars: The nitro-powered and electric-powered mini RC cars. It is very important to know the difference between these two for the following reasons:
With its engine carburetor and the fuel tank that uses special nitro gas, the nitro-powered mini RC car will give us a more realistic feel. Effects such as smoke and gas are released as we control our automotive. The special nitro gas is readily available at our local RC shop or online. Due to its safety concerns, it requires some strict maintenance and attention. So, we suggest keeping this model away from our kids.
For our beloved youngsters, the electric-powered remote control is highly recommended. Though its motor works quietly, it is prone to damage and has a limited battery life. Indeed, a perfect gift for kids! We just need to keep these away from the adult hobbyists who expect to have some exciting run since its motor is not that strong compared to the nitro-powered one.
The RC Car Size:
Will we race our mini RC cars with our friends'? Or do we just want to collect some mini RC cars for our own enjoyment? If our answer to the first question is yes, then we need to consider the size of our mini RC car. If we observe the hobbyists of mini RC car, they usually own a smaller mini RC car. Since they want to champion in the track, a lightweight vehicle is usually considered. Bigger vehicles like an RC Jeep or buggy are better for bashing. The next time we will go to the local mini RC car store, we need to think first what is the purpose of our own mini RC car.
The Price of the RC:
The money that we are going to spend for our RC vehicle is undoubtedly the biggest factor that we need to consider in making our choices. It is because we should make sure that we will not be wasting our hard-earned cash for some mini RC car that is not just a perfect fit with our personality. If we just take the time to look closely, we can certainly find the best model for us in any price range. We just need to bear this in mind: most likely the expensive models are bombarded with the most technological advancements while those that are cheap, not really that much.
With all considerations in mind, making a choice for which RC cars to buy online may be relatively daunting. More especially if you are a novice with no previous exposure to the radio control market. Never mind asking, no one person is a reservoir of knowledge on the remote control subject; but to guide you, is a list of our favorite RC cars for sale.
The Best Mini RC Cars
1
HPI Racing Mustang E10 Nissan S13 RC Car
There are remote controlled mini cars that can run well on the streets, and while others are made for super the smooth surfaces. The E10 Mustang is a ready to run the car with a 1/10 scale. It is created to be a fantastic drift machine. Each part of this mini RC car is interchangeable or replaceable to ensure that your car will be provided according to your preferences. The lowered design is created strictly for flat surfaces so that it will be able to drive from start to finish seamlessly, and to effectively compete in competitions most especially drifting. When this HPI mini car is put together, you will surely be impressed.
This HPI RC car features a durable bathtub type chassis with a quick change battery holder. It also has an adjustable motor and radio equipment positions to easily convert. Many hobbyists say that this RC car is a really good catch for the money. A downside of this RC car is that it rusts easily, but no need to worry since there are a lot of "no-rust" parts available for customization.
Key Features:
List Item
List Item
List Item
Specification:
Brand
List Item
Model
List Item
Weight
List Item
2
Cheerwing Mini RC Race Car High-Speed Buggy
This small but terrible 2WD RC car is created with dual motors for high-precision steering, also for a stable and more powerful drive. For a mini RC car, most users consider this to be really amazing. It boasts great and phenomenal quality plus the highest speed run up pf to 12 mph. The Cheerwing is also equipped with a rear shaft and high viscosity tires that can handle rough conditions and skid.
Other than great quality, the speed of this car is also superb. RC enthusiasts love how the remote control is very easy to use, even for kids. This RC Buggy is equipped with double motors providing a powerful driving force. It can also be nicely used even in rough conditions. Many users love how small and fast this RC buggy is.
Key Features:
List Item
List Item
List Item
Specification:
Brand
List Item
Model
List Item
Weight
List Item
3
CSFLY RC Car Mini High-Speed RC Car
The built and design is the most appreciated feature of the CSFLY mini RC car. It is made with materials of great quality with special protection designed to make your RC car crash-proof and sturdier. This full-scale mini car is super easy to charge and boasts the highest speed of more than 25 km/h. Enthusiasts love how this mini RC car looks, its design is also very well-appreciated by kids.
When it comes to skids and slips, there is nothing worry even when you let it run on super smooth tracks. It has tires which are soft, and durable. Its design is tensile and inflatable providing its tires awesome flexible movements. The convex and concave characteristic adds to the friction's force, to really strengthen grip. Most new buyers claim that this car is totally much better than they expected.
Key Features:
List Item
List Item
List Item
Specification:
Brand
List Item
Model
List Item
Weight
List Item
4
Joyin Toy RC Mini Micro Racing Police Car
Not only kids but also the parents love how cute and fun this mini RC car looks. This mini police car inspired RC car comes with real police car siren sound and flashlight. Many users love how this can easily fit into pockets and is very kid-friendly. This car is also very responsive and is conveniently rechargeable from the controller. A noticeable drawback it has quite a small range and has difficulty with bumps and rough surfaces but works well on hard and flat tracks. Despite the drawbacks, this mini police RC car is still a great deal for a great price and is really a nice gift for the little kids.
Key Features:
List Item
List Item
List Item
Specification:
Brand
List Item
Model
List Item
Weight
List Item
This mini RC car is really great for the little boys and girls out there! The Force1 Strongarm features a locking swivel wheel arm. This is so that you can experience double-sided driving with your Strongarm mini RC car. It also has a great battery life and can race for a longer period of time compared to other mini RC cars. The Strongarm boasts real rubber tires and LED lights making it look more cool and authentic. Colors may vary, it may come in red, blue, or purple. Many people love this since it is quick, easy to use, and is able to do magnificent tricks.
Key Features:
List Item
List Item
List Item
Specification:
Brand
List Item
Model
List Item
Weight
List Item
Keeping your RC car clean
It is recommended that you clean your RC car right after taking it for a drive while the dirt is fresh and will come off easily. Hardened mud is very difficult to get off the plastic parts. After enjoying your RC car, the first thing you would want to always do is switch it off and remove the battery. Right after, you take out a small brush and use it to remove and get rid of all the dirt. If the dirt is already stuck, you can use a cleansing agent on a cloth to rub it off. The dirt is absorbed into the cloth, which keeps your remote control car clean.
Why you should clean and maintain your RC
In a hobby that involves RC, the environment and weather conditions will not become the cleanest and tidiest possible all the time. Because of these reasons, knowledge on how to efficiently clean and maintain your RC car is significant. It is nice and important to make it the cleaning your RC car shortly after replacing the battery a habit. Most hobbyists also recommend to clean them more thoroughly and properly before storing it. In this manner, you will surely lengthen the sturdiness and lifespan of the car and its parts, especially the mechanical ones, just by maintaining them as neat and clean. Dirt eventually binds wetness and moisture, which will then add to the rust especially on the metallic areas of your RC and it will be abrasive especially between the other parts, especially the plastic ones, damaging and wearing the parts way faster more than normal.
A well serviced, maintained, and the cleaned car is much better and lighter to use when a new driving season starts or when getting it on the move indoors. It's important to take note and keep in mind that the durability of a well maintained and serviced car is much better than a car that hasn't been cleaned. The function and operation of the suspension and drivetrain of a car that has been kept clean and maintained are a lot more smooth and east, thus the cleaning and maintenance greatly affect the performance of the car, all in all.
When cleaning the car…
You should always be sure that the cleaning agents and chemicals will not accumulate in any of the electrical components and parts of the car and the bearings. Basically, the only material that you will need to remove the loose dirt from your RC car is a good brush. After driving and racing in a dusty and dirty track, an easy and quick way to clean your car is through compressed air.
Tips and tricks
It will be way easier to clean your RC is you take the parts off such as the wings and tires. This will help you carry out the polishing and tidying of suspensions way easier. It will also be great if you find time to check on the bearings. If you have been racing when it is humid, it is recommended that you oil the car's bearings with the appropriate oil. This is to protect your bearings from humidity on your future drives. Before you carry out a major overhaul, it is also very good if you get your car cleaned nicely and thoroughly. When there aren't many electrical components on your RC car, you can easily use your cleaning agents or chemicals on them. The essentials when it comes to cleaning includes a brush with good bristles, a smaller brush, plus a cleaning cloth.
After cleaning
Remember to thoroughly dry your car and oil its hinge pins, also the other bare metal spaces and surfaces with oil, whenever it will be necessary. It's recommended to remove the hinge pins after you clean them and thoroughly clean them one by one and dry them before assembling them together. The driving shafts joints, on the other hand, can be oiled with a lubricant that's made for the joints or a graphite grease. When you grease the bearings, it is ideal to apply an oil that's appropriate for bearings.
Points to ponder
Look for the perfect tools
Just in case we will be facing some issues with mini RC cars, we should always have to reach some tools that can help us with our mini RC car's maintenance. If we do not have these tools, then we should purchase just to be prepared.  We'll be taking our cars apart and assembling it again together a couple of times for modifications and repairs. We just need to make sure that we will be able to fix things as soon as we see to take care of the well-being of our beloved cars. Let us always have some tools and get a complete set of drivers and car essentials, available at most shops and hardware stores. They are also ideal to buy because they are quite affordable and will not put a hole in your pocket.
Bearings.
If you notice that your RC car is made of solid bushings like most cheaper ones, then the very first move you should be doing is to replace it with bearings. Kits complete with bearings are inexpensive, significantly improve and upgrade the overall function and performance of the car, if you got an RTR kit, they'll be able to provide a smart reason to disassemble and discover how to assemble it back together.
Faster isn't better all the time.
Being a newbie to remote control cars, means you're probably not yet a pro on RC driving. You'll have many opportunities not bumping and running into stuff and walls at low speeds, let alone at 40 MPH plus. Don't go ahead and purchase a very fast car that you see, since you surely won't be able to properly control and drive it, surely that won't be very fun. By the time you get used to RC driving, you can then move up to driving the fast ones.
Racing, watch out and be ready.
If you want to join and be part of organized races, it is recommended that you check out your local racing organizations just before you purchase and choose your RC car. Different types of tracks would mean different requirements and classes. If there is no one else in the area that races and drives in a similar class, it wouldn't make much sense to participate in it. Visit your local racing track and do a little survey. Observe what those other racers are using and buy something competitive or similar. If you get a car that's popular and common at your racing track, then you'll surely have little to no difficulty finding racers to offer you tips and recommendations for using it to its full potential.
Your RC car will break – that is for sure, accept the fact.
If you plan on driving with speed, eventually, you'll break a thing. If you're a first timer and is still practicing, you'll probably be breaking some parts the first time you go out for some fast and long driving. Don't think too much about it. Most of the RC parts can be easily replaced without spending too much. Don't be engulfed with the fear of breaking or crashing your new RC. This might stop you from operating it to its fullest potential, so, worry less.
Bumpers are your friends.
A crash is really inevitable, and newbies crash a lot. A bumper will be of great help to protect your tiny car. Is your RC car only has a little bumper, it will cost you a little to buy a bigger one that can offer better protection. Getting a good bumper will save you lots of money in the long run, it will save your RC car too. Bumpers are indeed affordable and practical all the time.
Don't be scared to seek help, and be polite.
Be direct to the point, specific, and clear when doing a query. Post an image of the issue or problem if you can to give more details. Be polite. Make sure that your question is answerable and can be answered immediately. If your query is a bit complicated and cannot be answered urgently, be patient and wait a little more. If some person takes the time and effort to help you and answer your question, never forget to thank them and be grateful for it.
Final thoughts
Items with smaller or micro size are always fun to use and fancy to look at. Mini RC cars are truly easy to get inclined with because of their petite size. Whether you are a newbie or an experienced RC car hobbyist, getting a mini RC car will always be a great idea. Mini RC cars are super easy to deal with, and you can have them enjoyed by your little ones too. When it comes to cleaning and maintenance, these mini RC cars will not be a pain in the ass too. That is why we truly love these tiny race runners. We hope that through this guide, we have helped you have clearer thoughts regarding mini RC cars.