How To Grow Long Healthy Natural Hair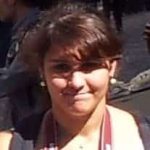 If only growing long hair was easy. We've all struggled before. Eventually, it becomes easier to work with shorter hair. We give up on our dream of long, luxurious locks. But finally, there's a way to grow longer hair without the headaches.
When learning how to grow long healthy natural hair, you're sure to be surprised at just how easy the process can be. With a little education, some practice and a great technique, you'll be the envy of all your friends before you know it.
Ready to get started? Learning how to get long hair has never been easier, thanks to Sarah from Holistic Habits, who has provided us with such a detailed tutorial. Thanks, Sarah!
How to Grow Long, Healthy Natural Hair
Follow these super easy steps to learn how to grow long health, natural hair.
-Use a wooden Bristle Hair Brush 
If you're not using a wooden hair brush, it's time to make the switch. Sarah only uses wooden hair brushes and here are some of the top reasons why you should, too.
Natural wooden bristles are just that, natural. They help to naturally condition each strand of hair by evenly distributing natural oils each time you brush, promoting natural hair growth.
A wooden brush is more gentle on your hair but they can hold up to plenty of abuse. A wooden hair straightening brush will last you much longer than a brush made with manmade products.
No more static! Other brushes can leave you with untamed tresses that stick up, thanks to charged particles. But this will never happen with a wooden brush.
Using a wooden hair brush feels AMAZING! Trust me, once you feel the massage produced from a wooden hair brush, you'll never go back for this reason alone.
-Oil Your Hair
It seems like adding oil to your hair would make it greasy and unattractive but the opposite is actually true. Place a drop or two of oil in your palms and begin raking your hands and fingers through your hair. You don't need to worry about getting the oil on or near your scalp.
In fact, avoid the scalp so that you don't interfere with its natural oils. Just make sure that you reach the ends of your hair. Brush the oil through with a hair brush and style as normal.
If you can do this at least once a week, you'll notice more natural hair growth for sure. You can try argan oil, coconut oil, jojoba oil or neem oil. There are also oil products that you can buy from your salon that will help you on your journey to learning how to grow long, healthy, natural hair.
-Massage Your Scalp
Not only does a quick scalp massage feel amazing but it also helps to improve blood flow and circulation. This will help to provide your scalp with the nutrients it needs to grow hair faster, longer and healthier.
The next time you're watching television, spend a few minutes massaging your scalp. Or make it a daily habit to do so right before going to sleep. It's definitely something you'll look forward to at the end of a long day.
-Use the Right Shampoo and Conditioner
Sarah points out that so many of us make the mistake of reading the front of our shampoo and conditioner bottles. The only information that you'll find on the front of the bottle is marketing tactics.
Instead, read what the back of the bottle, or ingredients, says. Here's what you should look out for and avoid.
Sulfates: Sulfates are also found in cleaning products and can be a skin irritant. They also dry out your hair. Most companies use at least one kind of sulfate because they're so affordable but the savings in your wallet isn't worth the damage to your hair.
Fragrances: Fragrances can mean one of literally thousands of manmade products, which means that you still really don't know the ingredients in your shampoo. Chances are, they're not doing your hair any favors.
Salt: Salt will be incredibly drying to your hair. Some companies add salt to their products to encourage the removal of dry skin if you suffer from dandruff but there are other ways to manage this.
In most situations, finding a shampoo with a list of ingredients that you can actually pronounce is always a better bet. Sarah recommends shampoo and conditioner from Calia, an organic hair product company.
Don't shampoo every day. This will allow your hair to naturally balance itself out. You can also look into a showerhead filter so that you are using the best water possible to rinse your hair.
-Make a Hair Rinse 
One way to add shine and condition your hair is to use a natural hair rinse. You can make these with only a couple of ingredients and a few minutes in the comfort of your own home. To use, simply pour them over your hair in the shower after shampooing and conditioning. Here are two of Sarah's favorite hair rinses to try.
Apple Cider Vinegar Rinse: Add two tablespoons of apple cider vinegar to a cup. Fill the cup with water to dilute.
Rosemary Rinse: Simmer fresh rosemary in a pot. Strain and allow water to cool before rinsing with.
-Avoid Excess Heat
Even the best flat iron can eventually damage your hair. The same goes for using a blow dryer. If you're used to relying on these heated styling tools, it might take some time to get used to not using them. Just try cutting back. Allow your hair to dry naturally when possible and cut down on the days that you style with a curling iron or flat iron.
-Find the Right Hairstyle
Avoid hairstyles that damage your hair. Try not to tease, use excessive heat or too much product. Also be careful with the items you use in your hair. Elastics can break and damage hair. Use soft materials if you wear a lot of headbands or scarves. Remember to put your hair up at night as well. Tossing and turning all night can really do a number on your hair.
-Improve Your Diet
Give your body what it needs to grow long, natural hair. Eat real foods and avoid the processed. Sarah recommends starting each day with a smoothie or green drink to start your day in the right direction.
-Regular Trimming
Keep up on trimming your hair. You don't have to go to the salon every week to do this. Just keep a pair of hair trimming scissors in the bathroom and evaluate the ends of your hair every so often. Snip away any split ends to prevent further damage.
Conclusion
There you have it! With these tips, you now know how to grow long healthy natural hair. Notice that most of these tips tell you to avoid the manmade stuff and stick with the natural. If you keep this in mind, you'll be well on your way to knowing how to grow long hair.