Best Hats in the World of Hip-Hop in 2019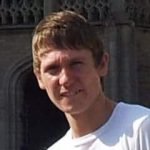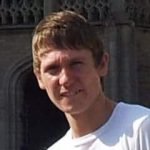 If there's a fashion item that saw more highs and lows than a lowrider with impressive hydraulics, it's the baseball cap. From the teenagers of the 90s to being Donald Trump's campaign-trail fixture, caps are the preferred headgear of choice for many.
Despite the changes in fashion styles over the years, caps remain as one of the essentials in men's wardrobes. It evolved from being a sun-shielding gear for baseball players to a critical piece of uniform in the U.S. armed forces. From there, it penetrated many subcultures.
If you're looking to get a cap, choose one that has little to no branding. Keep it clean and simple, as they say. As to color, pick the neutral tones. Khaki, grey, and black ones are generally easy to pair up with any outfit.
You also need to factor the shape of your skull and the cap's material. An important reminder: these hats generally belong in the casual look department. So it's best to pair them with jeans or a casual shirt. Perhaps an unbuttoned Oxford shirt too.
Without further ado, here are some of the hottest hats and caps this 2019.
Best Hats in the World of Hip-Hop in 2019
With its long tradition of style and elegance, Ralph Lauren offers a cotton twill baseball cap that you can repurpose to achieve a cool streetwear look. You can style this gorgeous headwear with a plain white tee or a crisp Oxford shirt. Then pair it with wide leg trousers.
Pros
Has a global platform
Made of cotton
Cons
Has cheaper competitions with same quality
This classic embroidered baseball cap can take on every condition and any occasion. Stone Island's cap will no doubt keep you warm, cozy, and ready for the cold weather. And it's ideal for the sunny season too.
The Stone Island features a curved visor and an adjustable strap back with its logo on the front. With its neutral colors and subtle branding, it's perfect for any look. A timeless design for the new millenium.
Pros
Classic embroidery
Good for both cold and sunny weather
Adjustable strap
Pros
International brand
Comfortable
Pros
Minimalist design
Soft and durable fabric
Buckle and flip adjustable straps
Here are the top fedoras you should have
Of course, this selection of the hottest hats wouldn't be complete without fedoras.
And no, we're not talking about the ridiculous headwear that Pharrell wore during the 2014 Grammy Awards.
As fashion styles come and go, the fondness for fedora remained. It was very popular during the 1940s, adorning the heads of famous personalities like Humphrey Bogart and Harrison Ford's character Indiana Jones. Fedoras continue to become more popular today.
Known for its craftsmanship and a timeless gentleman's style, Bailey has Humphrey Bogart and Fred Astaire as its biggest fans. The American hat brand graced the heads of Hollywood aristocracy. To this day, Bailey continues to make the finest headwear.
Pros
Known for craftmanship
All kinds of fabric used
Very light
Cons
Some hats cause the head to sweat a lot because of the texture leaving salt lines
From its humble beginnings in Pittsburgh, the U.S.-based brand Goorin evolved into an international brand with its slick collection of the hottest hats. Today it is still a family-owned business label and remains a trusted brand among aficionados.
Pros
True to size for most customers
These hats have linings inside to make it fit perfectly
Cons
Some hats seem to have shapes that are off
Deforms easily
Pros
Luxury label
Has world known fedoras
100% fur felt
Cons
Can deform easily because it has no crown liner
Nothing captures the essence of the countryside better than Barbour hats and caps. The enticing selections really sets the label from the competition. From flat caps to beanie hats, the British label takes pride of its well-crafted headwear. Offering a wide range of patterns, finishes, and colors, Barbour epitomizes the British heritage aesthetic.
Pros
Wide variety to select from
Some hats are crushable
Some hats are waterproof
Cons
Delivery of products are fast and efficient
If there's anything celebrities and other high-profile personalities prefer to use for disguise, that would be hats. For us, ordinary mortals, we use hats because they offer warmth and protection in the cold outdoors (save for the occasional we-don't-want-to-be-seen-by-our-ex situations). But for the most part, hats are more than just headgear. They're a standout accessory. Check out our top picks on the hottest hats this 2019.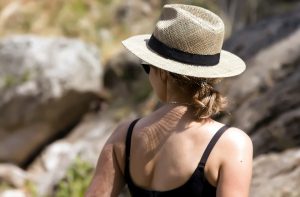 When it's cold outside, hats are the perfect accessory. They're functional, they serve a purpose (that is to keep our heads warm), and they're a great fashion statement. In addition to its primary function of protecting our noggin, hats are a great embellishment. They're a fashion detail and a great expression of oneself.
Hats can range from berets to cowboy hats; from balaclavas to beanie hats. For Parisians and a handful of celebrities, the beret is a coveted head adornment. It's usually worn from morning to night. For cowboys (and cowgirls), there's the cowboy hat. It's big, and it makes a bold statement.
A balaclava is commonly known as a ski mask. Designed to cover the face, the headgear is common in outdoor winter sports activities like snowboarding and skiing. It's popular among bicyclists and motorcyclists too. The wearer has the option to roll it up into a headgear.
On the other hand, beanie hats are a variation of balaclavas. They're designed for cold weather wear and popular among seamen, hunters, fishers, and other outdoorsmen.
But the rising trend of them all are baseball caps. Drake wears one. Wiz Khalifa was spotted with it. It graced the heads of Jay-Z and Kanye too.