Best Personalized Fishing Lures – 2019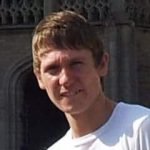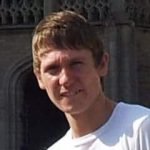 Every fishing enthusiast knows how essential lures are in fishing sessions. The market has a wide range of fishing lures for every kind of angler. Lures, however, do not need to be boring. Apart from the usual generic lures, anglers may get their own personalized fishing lures. Who doesn't love personalized gifts? I know that my friends always love the thought that goes into creating some "custom" as a gift and we hope you like these lures!
Personalized fishing lures add variety to your tackle. More than memorabilia for avid anglers, they are also great personalized fishing gifts and fishing-themed wedding favors. By customizing your fishing lure, you put together with creativity and a personal touch.
What are fishing lures?
For those who are not familiar with fishing, fishing lures are artificial baits that play a crucial role in fish catch. Anglers use fishing lures to attract the attention of fish through their color, flash, movement, and vibration.
At the end of the lure is one or more hooks to catch the fish that goes near it. Anglers attach the lure to the end of the fishing line through a knot or a swivel. After that, they connect the fishing line to a reel and rod.
Many fishermen prefer lures over baits since they are less messy and have more water coverage. Lures are generally more expensive. However, these are easy to change and can target a greater number of species than baits.
Fishing Lure Designs and Dedications
1
Couple's Initials and a Heart
There is beauty in simplicity. Simple but meaningful personalized fishing lures are great gifts for lovers. You can get your special someone this Sierra Metal Design customized lure to constantly remind him/her of your love. It carries a simply customized engraving of the couple's initials with a heart in between. If you prefer to have a dedication, you can have the back customized to include a short message for your loved one.
Even with a simple design, this lure will surely capture the heart of your other half. Your angler lover will find this lure useful because it is made of stainless steel ensuring its quality when used in fishing sessions. This lure will swirl when in water because of its domed shape. To add, it comes with a very dependable treble hook.
Aside from making it a present, you can give this lure as memorabilia to guests for special occasions such as weddings, engagement parties, and the like. This is a keepsake they will appreciate.
Some people prefer saying things straightforward. Fathers will surely appreciate straight-from-the-heart gifts like this personalized fishing lure by Pretty Prairie Designs. This lure has the engraving "We love you daddy" with a heart symbol and a space for names that you can customize. You can put you and your siblings' names for a more personal touch.
You can get this lure in aluminum, brass, copper, or stainless steel. It also has a free hook attached to it. You get quality assurance when you purchase this lure. Your father will like this item. Makers of this lure stamp it by hand and do not use machines in the engraving process. This ensures the uniqueness of each item and gives it a more personal vibe. You will also receive free packaging with your purchase, a nylon drawstring pouch, and eco-friendly box. With this, you are ready to give this as a present.
Another great personalized gift for fathers with soon-to-be-married daughters is this brass fishing lure by B. Stamped. This lure is engraved with the words "MY FIRST REEL LOVE" and date below which you can customize. Its durable and high-quality material makes it great for trout and bass fishing.
What's special about this fishing lure is that it is hand stamped rather than the usual machine-engraved. This gives the lure a personal and unique feel. When it comes to the hand stamp process, no fishing lure is exactly alike. There are variations in depth, strokes, and spacing.
4
Couple's Name and Initials in Circle Monogram
There is no better way to show your love to your fishing enthusiast lover than to have both your initials engraved on a fishing lure. You can give your special someone this personalized couple monogram fishing lure by LGU International even without any occasion. There are three details which you can customize: you and your lover's name at the top of the lure, the monogram of your combined initials in the middle, and a special date at the bottom.
This stainless steel lure is lightweight, so it is not a burden to carry around. You just need to put a little weight on it, attach it to your fishing line, and you're good to go. This is truly a fishing surprise your special someone will really adore and keep forever. You may also consider giving this personalized fishing lure as giveaways for your wedding or engagement party.
5
You Have My Heart, Hook, Line, and Sinker
Personalized fishing lures with cute fishing statements will surely capture the heart of your special someone. This Sierra Metal Design lure with the statement "You have my heart, hook, line & sinker" is a witty and not to mention the thoughtful gift.
You have an option to add another dedication at the back of the lure with a maximum of 30 characters with spaces. There are also three font styles you can choose from for a truly custom feel. It is made of stainless steel and comes with a strong treble hook and a swivel snap connector. Your lover will not only find this delightful but also useful in his fishing adventures.
If you are about to get married and have a father or future father-in-law who is into fishing, this engraved fishing lure is for you.
Made of lightweight stainless steel, this 2 1/2″ personalized fishing lure by LGU International has the words "Father of the Bride" engraved on it. This is a very thoughtful fishing gift which your father or in-law would surely appreciate. The hooks of the lure are sharp which makes it good for fishing.
To make this gift even more personal, you can have the date of your wedding engraved below the text. This personalized fishing lure serves as a keepsake of your special wedding day.
A perfect gift for your other half, this personalized fishing lure by Simple Custom Gifts carries a thoughtful and amusing statement. The line "You are my best catch"  is engraved on one side of the lure. You can add the initials of you and your lover separated by an ampersand for a more customized and special feel.
There is a variety of colors you can choose from. For this fishing lure, you can opt to get it in silver or stainless steel, copper, nu gold or brass, or aluminum. All of these materials are assured sturdier than the standard 20 gauge that is usually used in metal jewelry. Regardless of the article, makers use laser engraving for the dedication. Your loved one will enjoy using this lure in getting his best catch.
8
Two Less Fish in the Sea
Those who are about to get married can consider giving their soon-to-be angler partners personalized fishing lures as their engagement or wedding present. This Sierra Metal Design fishing lure has a wonderful set of engravings. First, it has the witty statement "Two Less Fish in the SEA" which is fitting for the occasion. Second, there are two fishes and rods that are facing each other, a good representation of two individuals coming together as one. Third, you have the option to put your and your lover's initials for a personal touch.
You are assured quality because the lure is made of stainless steel with a durable treble hook and a swivel snap connector. This personalized fishing lure will show your partner how much you care about his/her hobby.
Personalized Fishing Lures
There is a wide array of personalized fishing lures in the market. It is now easy to customize your own fishing lure with the design and engraving of your choice. Engraved fishing lures are the most popular and common when it comes to personalized fishing lures. Most stores already have designs on hand which you can tweak to add personal details such as names, dates, and the like.
Perfect Presents
Personalized fishing lures are perfect presents for loved ones who are into fishing. You can give personalized fishing lures to your lover, father, grandparent, friend, or just about anyone and they will surely appreciate it. You don't have to worry about your present getting stuck in a box somewhere only to accumulate dust because fishing lures are very useful for anglers. On top of that, you get to include a personal note or detail to remind your recipient of you.
Creative giveaways
Personalized fishing lures are creative giveaways for fishing-themed events such as birthdays, weddings, or even simple get-togethers. These events favors and tokens are not only unique but very practical as well. Guests will surely love receiving engraved fishing lures that serve as mementos of remarkable milestones and momentous celebrations.
Conclusion
You always make a good purchase with personalized fishing lures–may they be as tokens or presents. Although manufacturers have a lot of designs readily available in the market, you can always add a bit of dedication for a personal touch. Personalized fishing lures are useful, handy, and of course, special and thoughtful.