Topical Numbing Creaming Side Effects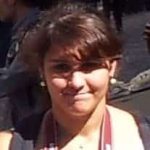 It's important to understand the side effects of the main ingredients found within topical numbing cream.
Below is information I have collated from a number online medical resources. I am not a doctor so I can not verify their accuracy. However, I found the information useful when I first started researching numbing creams for myself. Please always seek professional medical advice before trying any numbing solution.
Lidocaine
Contact your doctor immediately if you have:
Major Side Effects
Blistering, crusting, irritation, itching, or reddening on the skin
Noisy breathing
Tightness in the chest
Sudden dizziness or drowsiness
Joint pain, stiffness, or swelling
Confusion, blurred vision, ringing in your ears
Fever
Troubled breathing or swallowing
Increased heart rate
Swelling of the eyelids, face, lips, hands, or feet
Minor Side Effects
Bad, unusual, or unpleasant (after) taste
Cold or numbness
Double vision
headache
Hearing loss
Benzocaine
Contact your doctor immediately if you have:
Major Side Effects
Headache
Fever
Dry white flakes where the medicine was applied
Oozing, blistering, or any signs of infection
Increased heart rate
Pale, blue, or gray appearance of your skin, lips, or fingernails
Vomiting
Tetracaine
Contact your doctor immediately if you have:
Major Side Effects
Blistering, crusting, irritation, itching, or reddening on the skin
Noisy breathing
Tightness in the chest
Sudden dizziness or drowsiness
Joint pain, stiffness, or swelling
Confusion, blurred vision, ringing in your ears
Fever
Troubled breathing or swallowing
Increased heart rate
Swelling of the eyelids, face, lips, hands, or feet
Minor Side Effects
Skin tenderness or redness; or
Dry white flakes where the medicine was applied
Mild stinging, burning, or itching where the medicine is applied
Reference
https://www.drugs.com/sfx/lidocaine-topical-side-effects.html
http://www.rxlist.com/americaine-drug/patient-images-side-effects.htm
http://www.webmd.com/drugs/2/drug-8532-9170/lidocaine-topical/lidocaine-topical/details#side-effects
http://www.emedicinehealth.com/drug-tetracaine_topical/article_em.htm