How To Use Aloe Vera for Acne Scars: Mother Natures Gift to The Skin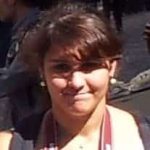 I love a natural product.
The beauty aisle is more often than not filled with man-made ingredients and treatments that can do wonders for the skin but can also come with an unwanted list of side effects.
So when Mother Nature throws something natural my way, I always use it.
Have you ever used aloe vera for your skin? Sure, it's great for burns but it has a plethora of other uses that you might have never thought of.
Many use aloe vera for acne with great results. It's packed with vitamins and nutrients so it's good for your skin overall.
It can also help to reduce the visibility of stretch marks and scars. Ready to learn more?
Aloe Vera Benefits for Skin
Aloe vera can really improve the condition of your skin.
I loved how my skin felt the first time I used aloe vera for acne and now that I've been using it religiously for quite some time, I can't believe I went so long without this miracle ingredient.
Here's just a few ways to use aloe vera to help your skin.
Nutrients
An organic aloe vera contains just about everything your skin needs to be happy and healthy.
In fact, it contains over 75 different nutrients, like amino acids, vitamins, minerals and the acne fighter salicylic acid, just to name a few.
Improves Stretch Marks
Stretch marks won't hurt you but for some they are less than ideal. Stretch marks occur when the skin is stretched too far, too fast, like in pregnancy.
But aloe vera can actually help to heal the skin and minimize the appearance of stretch marks with regular use.
Prevents Wrinkles
Aging is a privilege but wrinkles can be a nuisance.
Using aloe vera as part of your beauty routine can help to not only prevent wrinkles but erase ones that might already be present.
This is because of the antioxidants found in aloe vera, which help to improve firmness and keep skin from drying out.
Is Aloe Vera Good for Acne
If you suffer from acne, you're probably dying to know if aloe vera can finally rid you of breakouts forever. The answer is yes and no.
Aloe vera does plenty for the skin and it can really help with acne because it's antibacterial and has strong anti-inflammatory properties. In other words, it can help to prevent new breakouts by removing bacteria from the skin and help to improve the appearance of current breakouts by reducing redness and swelling.
So when you first start to apply aloe vera on pimples and to your skin, you will most likely see a huge improvement. But if your acne is persistent, like mine, you're going to need another product or two to keep your skin completely clear.
However, aloe vera for acne comes highly recommended by dermatologists and users alike, including myself.
How to Use Aloe Vera for Acne
If you're using aloe vera for acne, there are a few different options when it comes to applying it.
You can either buy a gel and use it 1-2 times a day or apply aloe vera in its raw form, which is what I do now. Here are the easy steps.
Mix 1-2 teaspoons of aloe vera juice with a couple drops of fresh lemon juice to make it easier to apply and brighten skin.
Apply on affected and problem areas. Leave on for at least 10 minutes but you can leave it on overnight (as long as you test first for irritation).
Rinse off with warm water. Rinse entire face with cold water.
Pat skin dry with a clean towel.
This can be repeated every day. It will certainly become a soothing ritual that you'll look forward to at the end of a long day.
Aloe Vera for Acne Before and After
There's a reason that aloe vera has been used for centuries as a miracle plant. It really works!
Before using aloe vera, my skin was dry, splotchy and irritated. I used aloe vera for the first time at night before I went to sleep.
After rubbing an aloe vera gel on my skin, I couldn't believe how my skin seemed to glow. I thought it was just wishful thinking until the next day.
I used the gel again as a moisturizer before applying my makeup and I got compliments all day long from my coworkers. They wanted to know what I had done differently because I looked like I turned back the aging clock overnight!
The biggest difference that you'll notice when using aloe vera is that your skin will just seem to glow like it never has before.
With regular use, you'll see redness go away and acne start to disappear. If you have wrinkles or scars, you'll notice them begin to slowly fade away.
The before and after stories about aloe vera are incredible. It really is a miracle plant!
Does Aloe Vera Help Acne Scars?
Aloe vera can help all types of scars. Whether they're a week old or 10 years old, aloe vera can help.
Now it might not be able to make a scar completely disappear but in the same manner that it helps with stretch marks, it can help with scars.
This is because it helps the skin repair itself. It also helps to improve collagen levels in the areas where applied so if your scar is deep and visible, it might be able to plump the skin a bit and create a more even appearance.
If you've just cut or burned yourself and are worried about a scar forming, be sure to apply aloe vera as often as possible. This will help to clean the area and prevent infection while helping the skin heal with less irritation and less scarring.
Aloe Vera Face Mask for Acne
Want to try a fun homemade aloe vera mask?
This recipe is a great way to incorporate aloe vera into a soothing, healing mask.
Mix 1 tablespoon of sugar with ½ tablespoon of milk. Stir until sugar has dissolved.
Add 2 tablespoons of aloe vera juice.
Stir well and apply mask to face.
Let sit for up to 30 minutes.
Rinse with warm water and pat face dry with a clean towel.
Try out this mask the next time you take a long bubble bath. You'll feel like you have your own spa at home!
If you haven't tried aloe vera gel for acne or any other type of skin issue, now is the time. It's natural, affordable and incredibly effective.
You'll love how your skin looks after aloe vera has worked its magic!
1. Does Probiotics For Help With Acne