5 Best Automatic Hair Curlers – 2019 Review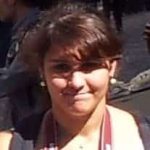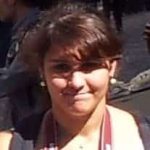 Are you a curling iron failure?
If you're anything like me, burnt fingertips and kinked hair are common sights in your bathroom. I had just about given up on ever having gorgeous, voluminous curls when I heard about automatic curling irons.
I ran out and grabbed my first automatic hair curler and I couldn't have been more impressed with the results! For the first time in my life, I walked down the street with awesome curls that I had actually done myself.
If the idea of a rotating curling iron intimidates you, check out my automatic hair curler reviews with tips that will get you curling in no time.
The Best Automatic Hair Curler
The Infinity Pro was one of the first rotating curling irons that I tried. It's marketed to tame frizz and flyaways with tourmaline ceramic technology.
Like most other rotating models, it helps protect hair from heat damage. It can reach up to 400 degrees Fahrenheit for some serious curling power.
No matter the type of curls you want, whether they appear loose or tight like old-Hollywood curls, this model can do it.
Once I got the method down, I found that using this curler was almost effortless. My hair went in the barrel straight and it came out curly. What more could I ask for?
I was able to create multiple looks with just one styling tool, saving me time and counter space!
Key Features:
Tourmaline Ceramic technology reduces frizz and adds shine
Professional brushless motor creates tangle-free curls
400°F highest heat for long-lasting curls and waves
Create loose, medium and tight curls for all hair types
Specification:
Brand
INFINITI PRO BY CONAIR
Model
Curl Secret, Purple
Pros
This curling iron is so easy to use even though you are new to curling your hair
You won't have issues with it tangling your hair in the cylinder
Cons
You just need to section your hair in small batches, so if you have so much hair, curling could take a while
May be difficult to use for those with very long hair
Some left-handed gals out there have trouble using a rotating curling iron. If you're one of them, check out this model by Kiss Products.
It features a patent pending curl dial that creates left or right-facing curls, making it easy for everyone to use and get the exact curl they're after!
This device comes in at a great automatic hair curler price, and you'll love that it features diamond-ceramic technology and heats up to 420 degrees Fahrenheit.
Even if your hair is super thick and curly, this curler will leave your hair smooth, bouncy, and free of frizz.
I loved that this model had an automatic shutoff after 90 minutes. I can be forgetful at times, and there's no worse feeling than sitting at your office desk wondering if you left your curling iron on at home.
Key Features:
Patented Curl Dial has ridges/prongs that act as combs which smooth and detangle hair as it curls
The ceramic ionic technology fosters healthy, shiny salon style curls or
waves with less frizz and damage with just a touch of a button
Kiss automatic hair curler has two heat settings that can reach up to 420 ° F
It also has an auto shut off after 90 minutes of use
Comes with 2 year limited warranty
Specification:
Brand
Kiss Products
Model
Ceramic Instawave 1" Automatic Curling Iron
Pros
It is the perfect styling tool for those who just can't style with conventional curling irons and wands
Your hands are never near the hot iron so there is no need for a heat resistant glove
This was my favorite model as far as looks go. It's pink, fun, and looked great on my bathroom counter.
Since I left it out so much, plenty of my friends asked what it was and I was more than happy to give them a demonstration. Most of them now own this model and we love going out together with our flawless curls!
This model has an awesome bonus. It releases nano anions from its heating plate, which work together to a form a protective layer over your hair.
You can worry less about dryness and frizziness and instead focus on which type of curl you want to try out next.
Specification:
Brand
SalonChain Hair Straightener
Model
Professional Automatic 30s Instant Heat Straightener in One Anion Hair Care Anti Scald Iron US Plug, Pink/black
Pros
2-in-1 function
Built-in intelligent temperature control system that controls the temperature automatically which keeps the temperature around 210 °
Built-in intelligence mediate design, which makes the swivel joint always stay in the front of the product, and easy to manipulate
Cons
Does not curl the hair but only twist it
This model was a bit hard to master at first, but once I got the hang of it, I realized it was perfect for creating tight spirals that you can either leave as is or brush into soft waves.
It works best with long hair, so this isn't the top choice of automatic hair curler for short hair. But if needed, you can make it work.
The Vav has become my go-to curler for when I have morning meetings or other obligations that require a stylish look but not a lot of time to get them in.
If you don't have a heat glove, try and pick one up. It really helps with the positioning of the heat barrel on this model, making it easier to get in and out of the bathroom with the hair you want.
Key Features:
2-in-1 normal comb and anti-scald curling brush
100-240V dual voltage for worldwide use without using the voltage converter
The ceramic barrel produces negative ions to reduce heat damage, make your hair smoother and healthier
Specification:
Brand
VAV(Vivid&Vogue)
Model
2-in-1 Normal Comb and Curling Brush Dual Voltage Anti-Scald Hair Curler Two Heat Settings Ceramic Negative Ionic Hair Brush
Pros
Makes curls last and don't fall
Does not burn fingers
It is affordable
Cons
Effectiveness depends on the type of hair
Curls for those with thin hair doesn't last long
Here's an automatic hair curler that goes above and beyond. If you love the round-brush blowout look, you can easily achieve it with this tool and only one hand.
It can be used instead of a flat iron as well. So if you're looking for an all-in-one product for traveling, or simply to save space, try this one out!
I loved that I could change my look daily with this curling iron. Whether I wanted straight, soft waves or tight curls that I could put in an updo, it was easy to do and lasted all day.
If you have thick hair that seems to take all day to straighten or flatten, this tool can save you literally hours of time each week.
Key Features:
4-in-1 styling tool
Hair straightener comes with convenient automatic turning off feature to provide extra security
Specification:
Brand
TEC.BEAN
Model
4-in-1 Ceramic Hair Straightener Curling Iron with Heat Settings and 360° Swivel Cord, Purple
Pros
This gadget looks amazing and works great
Gives your hair a smooth, silky, natural lustrous look by retaining hair moisture more and reducing frizziness
Cons
It does not work if you have curly hair
The wand works but your hair could get stuck in the bristles and entangle your hair
How to Curl Your Hair with an Automatic Hair Curler
Don't let the appearance of your new hair curler machine intimidate you. They're actually quite simple to use.
While different automatic hair curler brands will vary slightly, here are the basic instructions for using one to get the curls you want with half the work:
Begin by washing your hair. You can also curl unwashed hair, but make sure that you brush it and use a dry shampoo to remove any build-up. If you've washed your hair, dry it completely before proceeding.
If your curler has multiple heat settings, set it to your preferred level. Once the curler indicates it's heated to your desired temperature, it's time to start curling!
Gather a small section of your hair, about ½-1-inch wide, and guide it into the opening of the curler. Start at least an inch away from your scalp to avoid tangling. If you only want to curl the bottom half of your hair, don't feel like you need to get all of it into the curler.
Once you have the section of hair in the curler, close the handles and release your hair. The curler should begin to automatically draw your hair in. Keep the curler straight until it either beeps (with timed models) or you feel that your hair has been in long enough to curl, similar to using a traditional curling iron.
Release your hair by opening the handles or pressing a button, depending on the model, and let your hair fall out of the chamber. It should be shiny, curly and beautiful! Continue with remaining sections of hair until your desired look is achieved.
If you've been using a traditional curling iron all your life, this might take a bit of getting used to. It's hard to let a machine do all the work that you're used to doing.
But once you get the hang of it, you'll see the benefits of using an automatic curling iron.
One benefit is that it's less work for you. Secondly, there's less risk of hair damage because your hair isn't being tightly wrapped around a rod.
And finally, it's easier to get the exact level of curl you're after.
If you want tight curls, place less hair in the chamber. If you want soft beach waves, place more hair in the chamber.
It's like having your own personal stylist right in your bathroom!
How to Avoid Hair Tangle
Automatic hair curlers are designed to prevent tangles. But if you use the unit incorrectly, you can really damage your hair.
To lessen the risk of your hair getting tangled in the curler, make sure that it's clean and brushed completely through before placing your hair in the barrel. Also, make sure that you never put more hair than you should into the barrel.
Depending on your model, some are designed to stop rotating if the curler detects an issue, but don't depend on this to prevent your hair from becoming tangled. Use common sense and follow the directions for best results.
Once you get used to using an automatic hair curler, it becomes second nature, just like using a blow dryer or traditional curling iron.
Does an Automatic Hair Curler Work on All Types of Hair?
Whether your hair is thick, fine, thin, frizzy or has natural curls, you can use an automatic hair curler.
Depending on your hair type, you'll want to make sure that your hair curler machine heats up to the temperature needed to manipulate your hair. The finer and thinner your hair, the lower the temperature should be.
If you have very thick or kinky hair, a higher temperature is needed for styling.
Does an Automatic Hair Curler Work on Long and Short Hair?
An automatic curling iron will work on most lengths of hair. It will not work on very long hair or very short hair.
The general guidelines say that hair should be at least 6" long and shouldn't reach any farther than the middle of your back.
Can You Use It on Dry Hair?
Yes! In fact, you should only use a rotating hair curler on dry hair. These aren't heatless curls, so using it on wet hair can have disastrous results.
Always wash, dry and comb your hair before using an automatic curling iron. This will give you gorgeous curls that won't fall out because they're weighed down with too much product.
Can I Spray Heat Protectant on Before I Use It?
Using an automatic curler is safer for your hair. While there's still a tremendous amount of heat being used to alter your strands, they're also being rotated instead of having a hot barrel pressed against them for several seconds.
However, you should still use a heat protectant spray to keep your hair protected from the high levels of heat needed to curl it.
Also keep in mind that most automatic curling irons are not recommended for use with synthetic or even real hair extensions. See your brand's instructions for further details regarding curling hair extensions.
Stop curling your hair the old fashioned way!
Technology has really advanced in the hair industry, and curling has finally caught up. Once you try an automatic curling iron, you'll never want to go back to your traditional clamped barrel.
Happy curling!