6 Botox for Hair Products – 2019 Guide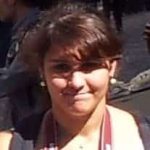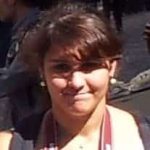 If you think you only have to focus on your skin and face when it comes to avoiding premature signs of aging, you're sorely mistaken.
A lot of people take their hair for granted. The common belief is that as long as there are no gray strands of hair in sight, you're good. However, that's not the case. Ladies, your hair doesn't have it easy. Every day, your hair is subjected to the harsh elements, pollution, stress, and let's not forget the products you put on it day in and day out. Styling products and heating tools might give your hair a quirky look but we all know that treatments like that aren't exactly fun for your locks.
Basically, our hair won't remain glossy and shiny forever. At some point, it will lose its luster and even the thickest mane of hair won't always retain its bounce. That's right, even with regular care and maintenance, the years will catch up to your hair and, before you know it, gray hair is the least of your worries. Your hair will age and lose its former elasticity and smoothness.
Fortunately, botox, the miracle chemical that's popular for getting rid of wrinkles, isn't just for your face anymore. Botox for hair might seem absurd at first but it's actually the latest hair revival treatment that's all the rage in the salon industry.
Your hair will look full and healthy with this new treatment. However, getting botox for hair at the salon can be quite expensive, not to mention really time-consuming. The good news though is that you can get yourself hair botox treatment kits that you can use at home. You don't even need to be a hair expert to apply these treatments on your hair!
In this article, we've reviewed six of the best hair botox products so you can choose for yourself which product is for you.
Botox for Hair Products
Despite the fact that Koko Keratin Botox Hair Treatment does indeed contain keratin, it's not what can be considered a straightening treatment. So if you're looking to tame your curls and frizz, this isn't the best for you. However, if you want to have healthier hair with a noticeable shine, you'll want this botox product immediately.
Revives your hair's overall health by locking in moisture and repairing gaps and breakages in the strands.
Works on all hair types so whether you have thick hair, fine hair, dry hair, oily hair, or whatever, you'll love this product.
Pros
It's incredibly affordable too so if you want to give botox hair treatment a try but you're not ready to commit to the pricier hair botox products out there, this is an ideal first try. You'll get healthier hair without spending a lot of money. What a bargain!
Cons
Koko Keratin Botox Hair Treatment isn't a hair straightener though it will make your hair softer which reduces frizz a bit. If you've got particularly thick and frizzy hair, you might want to look for another product.
Now here's the botox hair product for people struggling with chronic frizzy hair. Inoar Professional BotoHair can completely transform your hair after just one treatment. This is a three-step kit so you'll get a shampoo, collagen keratin treatment, and reconstructor.
This botox hair kit can greatly reduce hair frizz up to 95%. Your hair will look phenomenal after using this treatment.
Pros
It also has a gentle formula that is aimed primarily to boost your hair's health so you'll have softer and more manageable hair even in humid seasons.

Moreover, you'll adore the delightful vanilla scent of this product. It's subtle too so even if you're especially sensitive to scents, you won't be too bothered by it.
Cons
Unsurprisingly, this kit does cost a bit especially since you essentially get three bottles of different products.

Because this is a three-step kit, this treatment takes a bit longer than others.
Another treatment kit that's on the pricey side but it's definitely worth every penny. The Majestic Hair Botox is a four-step hair treatment that is extremely effective at healing your hair so it will look better and fuller than before. This kit contains a clarifying shampoo, a hair botox treatment, a replenishing shampoo, and a replenishing conditioner.
Unlike popular hair botox kits, Majestic Hair Botox doesn't contain formaldehyde which is a chemical that is known to come with certain risks when applying to one's self. Instead, this kit has caviar and collagen which is a safer and far more effective alternative.
Pros
This kit straightens and strengthens your hair as well as eliminate frizz!

You'll also have much softer and shinier hair thanks to the advanced formula used.

Your hair will look plumper than it used to be after you use this hair botox treatment.
Cons
A bit pricier than other hair botox products but it does come with a lot of extra perks that make it all worth it. You basically get four bottles of different hair products so it's quite a deal.

This treatment has a bit of a strong smell however it does go away after you wash the product off.
If you're looking to give your curly locks some more bounce or give your fine hair more texture or just give your straight hair a little bit more life, the The Magic Botox Effect is the answer to your prayers. You won't believe how this simple looking bottle of magic can improve your hair.
This hair botox product is definitely on the more affordable side so you won't have to spend too much to rejuvenate your hair.
Pros
You'll get a ton of compliments on your hair after using this hair botox product. Not only does this product get rid of frizz and repair your hair, but it also breathes new life to your locks so you'll look like a new person.

This treatment is also a breeze to do since it's only a one-step process. You can easily do this treatment in the comfort of your own bathroom with no assistance.
Cons
We will say that the Tahe Magic Botox Effect doesn't last as long as other hair botox treatments, especially if you have naturally coarse or frizzy hair.

This treatment might also not be so effective for really damaged hair.
From afar, the Soft Liss Botox Gel might not seem anything extraordinary but once you get to know it more, you'll realize that it's quite unique. You see, while most hair botox treatments come in liquid form, this one comes as a gel. Gels actually lasts longer than liquid so you'll need less product every treatment. This means that a single bottle of Soft Liss Botox Gel can last you comparatively longer than other similar products.
The gel formula targets your hair's shine and softness so your hair will look extra gorgeous after application.
Pros
The gel is also more capable of delivering higher levels of protein and nutrients to each hair strands.

This product is also great at repairing and regenerating hair thanks to its gel consistency.
Cons
You might be shocked at first when you see its pretty hefty price tag but consider that this product is reliable and effective at smoothening and straightening hair, it's also going to last you much longer than other hair botox products. This product is more of an investment than anything.

This product does have a distinct smell but it's not that strong so you can get used to it easily enough.
Last, but certainly far from the least, we have the Expert Hair Botox Hair Mask Treatment, the hair botox product that you need to try as soon as you can. It's quite possibly one of the best version of botox hair treatments available right now.
This hair botox treatment is packed with vitamins and proteins that can straighten and soften your hair exponentially.
It uses an authentic Brazilian hair treatment formula that salons everywhere love and trust. In fact, you'll be hard pressed to find many negative reviews of this product. Majority of the customers adored this hair botox treatment.
Pros
This treatment is quick and easy to use. After showering, you can apply this product and leave it in for around fifteen to twenty minutes before rinsing it off.

Chemically damaged hair will benefit a lot from this treatment. Moreover, this hair botox product gets rid of frizz and split ends so it'll be like your hair will be reborn!
Cons
It shouldn't come as a surprise that such an expert quality product costs nearly a hundred dollars. The price might make you hesitate but the benefits are going to be worth it.
What is Hair Botox?
Over the years, botox has gotten quite popular but not that many people actually know much about it. Botox is a drug that is used in the medical field to treat muscle conditions. Its cosmetic use might be the most commonly known but botox doesn't stop at just facial muscles to get rid of wrinkles.
Botox is made from botulinum toxin which is what causes muscle paralysis. If you've got lines and wrinkles you want to remove, botox and fillers can make a huge difference.
However, you'll be interested to know that hair botox products don't actually contain botulinum toxin. The name hair botox is just to describe what the product does to your hair. Like with botox, hair botox relaxes your hair to make it look healthier. Hair botox isn't a drug like botox but it's actually a deep conditioning treatment that mainly uses ingredients like keratin to coat your hair fibers.
If you're worried that your hair is too dry, damaged, or frizzy, you might want to try hair botox. It's a reliable and safe method of giving your hair more bounce and life.
Benefits of Hair Botox
Hair botox can do wonders for your hair, especially if it looks dull and lifeless. Here's just a short list of the benefits of hair botox:
More manageable hair.

If you spend your mornings armed with a brush and an array of hair styling tools because your hair refuses to cooperate with you, hair botox will make your life so much easier. You'll finally get your hair to behave and you won't spend nearly as much time every morning combing and styling your hair.
Softer and shinier hair.

After applying hair botox, your hair will feel softer and look healthier. You'll be amazed at how beautiful your hair will look after a treatment.
Goodbye split ends!

Sufferers of split ends can breathe a sigh of relief. Hair botox repairs split ends and makes your hair strong than ever before.
Helps hair growth.

The older you get, the slower your hair grows. If you want longer and more luxurious locks, use hair botox along with

Ultrax Labs Hair Surge

for maximum results.
The best news of all is that these benefits can last up to six months! So in a year, you'll only need to do the treatment at least twice. Incredible!
Hair Botox Side Effects
Generally, there aren't any major side effects observed in hair botox. It's an incredibly safe way of improving hair health.
Possibly the most common minor side effect is a slight increase in oil production. However, this typically happens when the hair botox is applied directly on your scalp. You should only use the treatment on your hair so avoiding this side effect is easy. Just observe proper application techniques to keep your scalp safe.
Much like with most hair (or skin) products, hair botox also poses a risk for allergic reactions or irritation. If there is any redness, itching, or burning on your scalp, hairline, or face while applying hair botox, you'll need to stop using hair botox immediately. Contact a medical professional if things escalate.
Overall, the advantages of hair botox far outweigh the disadvantages. What you need to keep in mind is to always read and follow the instructions. Don't leave the treatment on your hair longer than the recommended time and always rinse your hair thoroughly afterward.
Hair Botox vs Keratin Treatment
While both are meant to repair and revive your hair in a short period of time, hair botox and keratin treatment are two different hair treatments.
A keratin treatment is generally the better option if you're looking to straighten your hair as well as give your locks a bit of a health boost. There are hair botox products that can straighten your hair but hair botox is mostly ideal for healing and improving your hair's condition.
Keratin treatments work great for those with really thick and curly hair. Keratin actually helps tame frizzy hair and relax unwanted curls. Basically, this treatment is primarily for those who want straighter and smoother hair.
Hair botox will work on just about any hair type, even for very fine hair. The goal of hair botox isn't just to straighten curly hair, it's to repair and strengthen any kind of hair. Keratin treatments are not advised for certain types of hair like fine and thin hair.
The Difference Between Hair Botox and Keratin
Beyond the two treatment's effects, the most obvious difference between hair botox and keratin is the ingredients used. A lot of the keratin treatments use formaldehyde while most hair botox doesn't.
Hair botox also has a lot of ingredients that are specifically for treating damaged hair. Keratin treatments aren't usually advised for those with especially damaged hair.