How to Get Heatless Curls Overnight 2019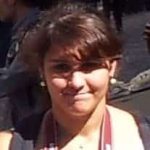 Let's face it, no matter how beautiful your long and straight hair can, and you'd want to mix it up a little every once in a while. Wavy tresses are gorgeous on anyone whether they have long or short hair which is why curling irons are so popular nowadays. Getting your hair curled is a simple but effective way to transform your dull and lifeless locks to lively and vivacious waves.
However, it's hard to ignore the disadvantages of having your hair curled and styled almost on a daily basis. The heat from the iron will inevitably damage your hair, especially if you have dry hair, to begin with. If you're not careful, you'll end up with brittle and weak hair that's going to take a while to regain its initial vitality. What's more, a high-quality curling iron is quite expensive, and if you use one of substandard quality, you risk damaging your hair even more quickly.
With all of this, it might seem like getting those beautiful, bouncy curls is too much trouble for its worth. After all, having healthy hair ought to be more important than temporary curls, right?
Well, what if we told you that you could get curls without the risk of hair damage? What if you could get gorgeous wavy hair without using curling irons or any hair styling tools or products? Sounds too good to be true? Think again. We've scoured the net and found these two ingenious beauty gurus who've figured out a way to get heatless curls that won't strain or damage your hair.
You can now get curly and wavy hair without putting your locks through high temperature and unnecessary stress. These two ladies have shared a quick tutorial on how they do it. Keep reading to see how you can get heatless curls when you have long hair and when you have short hair. You'll be amazed at how easy it is!
How to Get Heatless Curls (Long Hair)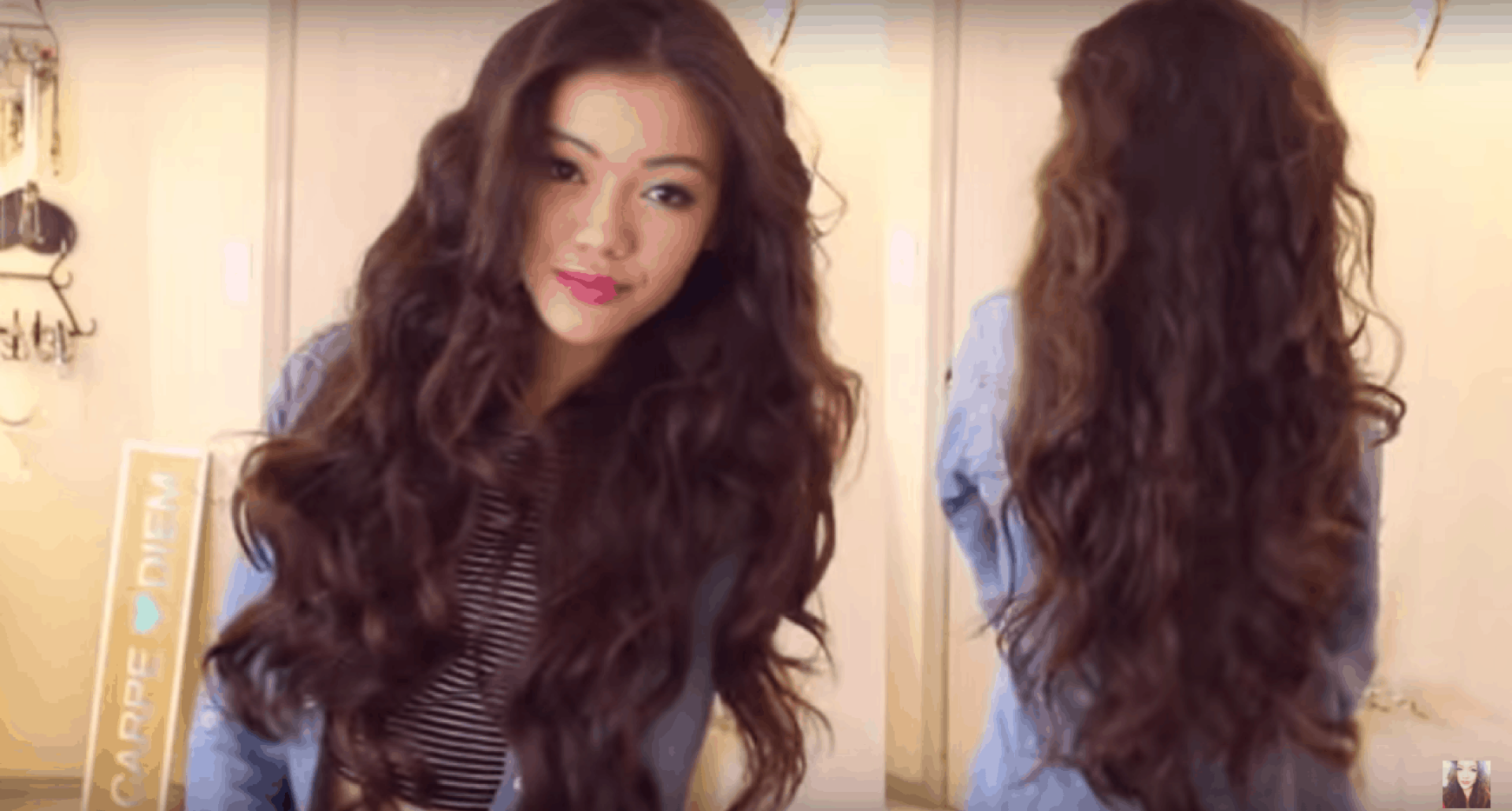 The first technique we'll talk about is specifically for long-haired babes who want some flounce and bounce on their tresses without having to resort to curling irons. Curling luscious long hair without using any type of hair styling tool might seem impossible but Vivian V., a fashion and beauty vlogger on YouTube with nearly 2 million subscribers, knows exactly how to do it. Here's how you can copy her beautiful natural waves:
Your hair must first be a little damp, either by drying it partway after a shower or by spraying

your hair with mist. Remember, you want your hair damp, not wet. If it's too wet, it won't have enough time to dry and curl properly. If it's too dry, it won't hold up the curls that well. 
Once you've made sure your hair is damp enough, part your hair right down to the middle. You'll need to sections so be sure that you've separated your hair evenly. Then, on one side, take the top layer of your hair and split it in half for a twist braid. 
To make a twist braid, take the two halves of the section of your hair and twist them over the other. Repeat this to make sure the foundation of your braid is secure. Once that's done, you're ready to make the next twist. Start by pinching another separate section of your hair so you can add it to the braid. You'll notice that it's quite similar to how you would do a French braid. As you're going down the braid, make sure you reach your back hair too so that they'll be in the braid too. Repeat this step until you reach the base of your neck. 
When you've reached the base of your neck – and when you can no longer reach for any more layers of hair – twist the remaining hair in a tight bun. Secure it with a hair tie after you're absolutely sure that it's all nice and tight. You don't want the twist braid to come loose while you're asleep. 
Do the same for the other side. You should have a twisted bun on the sides of your head afterward.  

Then comes the hardest and the longest step: the wait. Typically, it's going to take about six or so hours for your long hair to completely dry. Be sure that your hair has totally dried before taking out your hair ties. If your hair is still a little damp, the curls aren't going to stay put. 

It's recommended that you do this technique before going to sleep. Or, if you're going to have a night out in town, allocate enough time for your hair to dry. 
Very gently take out the hair ties of your twist braids. Don't yank on them, no matter how much of a hurry you're in. Let your hair just tumble out of the buns and delicately separate the curls with your fingers. Brushing your hair isn't advised since your hair will just get frizzy, or the curls will lose their shape. 
Spritz your curls with a little hair spray and flip them back a couple of times to give them some volume.
And voila! Beautiful, lively curls that will keep for the rest of the day! No muss, no fuss, and no damage.
How to Get Heatless Curls (Short Hair) 
Next up is the heatless curling technique for ladies with short hair. Unlike long hair, it's going to take a little bit more to manipulate short hair into curls but, lucky for us, the indomitable Jaleesa Moses has a stellar tutorial on how she does her short and fine hair.
Unlike the first technique, you don't need slightly damp hair if you've got short hair. Moses 

starts with freshly washed and blow-dried hair which she also uses a leave-in conditioner on.  
Next, you'll need to split your hair right down to the middle so you'll have two sections. And with those sections, you divide it again in two, so you'll have four sections of hair to work with. Tie all four sections of hair with elastic. Not too tight though, just enough, so you'll know which section is which.  
Then take one section and start twisting it towards the back of your head. Keep twisting until the section of hair seems to curl into itself. Tuck the section around the base tightly so you'll have a small bun. 
Take a hair tie and secure the bun in place. Make sure the ends of the hair are tucked into the bun so the curls will be defined. 

Do the same for the three other sections of your hair. You'll want the buns to be quite high up on your head so you'll be able to lie down comfortably. 

You have two options to protect your hair while you sleep. The first is getting a stocking and wearing it like a cap over your head. This way, your hair will be able to breathe since the stocking's fabric isn't very restricting. The second way is wrapping a silk scarf around your head which is also breathable and comfortable.  

After a full night's sleep, it's time to take them out. You can rub coconut or argan oil on your hand if you're worried about frizz. However, it's not necessary especially if your hair is naturally oily and moisturized. You don't want to have too much oil on your hair since it might weigh down your curls. 

Gently untie the buns, untwisting them slightly as they break free. Use your fingers to separate the sections of hair so you'll have more curls and more volume. You can even get a comb to tease your hair up to style it further. 
Once you're satisfied with the way your hair looks, spray a little bit of your personal choice of hair spray to keep it in place. Setting cream is recommended if you've got a problem with flyaways. It can also make sure your hair part is stable throughout the day. 
And there you go! Sweet and luscious curls ready to take on the day!
Conclusion
You don't have to risk damaging your hair to make it look the way you want. Curls are achievable without curling irons. It might take more time and preparation but, considering the fact that it's the more healthy alternative, heatless curls might be the best method.