Baby Formula Makers – 2019 Guide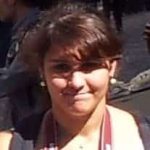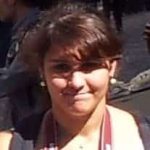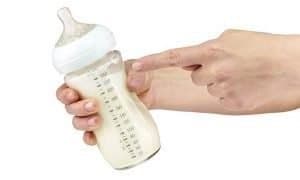 It is important that you get to prepare your baby's milk in the exact, proper, and safe way. Baby formula makers will be of great help when it comes to preparing a good bottle for your baby. A baby formula maker is a machine that mixes baby formula, providing the correct measurements and formula to water ratio. The correct water to formula ratio is very important. Since formula milk that is too thin can result in poor nutrient intake and absorption. On the other hand, a formula that has too little water may result in constipation and discomfort for baby. Therefore, when it comes to preparing your baby's food, it is best to be extra prepared.
Having a good and efficient baby formula maker will help parents come up with a well-prepared bottle, no matter what time of the day it is. Moms will be able to prepare a nice and warm bottle perfectly even in the middle of the night. And, dads as well will be able to prepare a good bottle without fussing on many steps before getting perfect milk for a baby. This baby formula maker reviews will help parents in choosing the best formula maker for them.
Best Baby Formula Makers
1
Baby Brezza Formula Pro One Step Bottle Maker
The Baby Brezza formula maker offers a hassle-free preparation without the need for meticulous measuring and vigorous mixing. This luxurious formula maker lets you prepare up to 20 bottles all in the right temperature and nutrients packed for your baby. The Baby Brezza Formula Pro comes with a patented mixing technology. It allows you to prepare a perfectly mixed milk for your baby and dispense it without air bubbles. This system prevents baby from developing colic, gas and abdominal pains due to swallowing air bubbles. Its airtight system also prevents contamination.
Moms love that this formula maker has an easy to use control panel that lets them adjust the volume of milk that they want to produce, between 2 to 10 ounces. This baby formula maker is such a breeze to use, you can get a nicely done bottle by just setting up water and milk formula in their respective containers and pressing the button. There is no need for measuring, a great way to avoid mistakes.
This formula maker works with a temperature control that heats water to the perfect temperature for feeding. It is great that parents will not need to worry about reheating the milk. This formula maker is easy to use, assemble and maintain. It is also made of plastic making it easy to clean. The Baby Brezza Formula Pro is compatible with most formula brands and all bottle sizes.
2
Gerber BabyNes Baby Formula Dispenser
This unique formula maker by Gerber is made to produce a nice bottle of formula milk, fast and easy. The Gerber BabyNes is used only with Gerber BabyNes formula pods,  made with Gerber's comfort proteins for babies of 0-12 months, this formula easily digests giving no heaviness to baby's tummy. These pods will carry the right amount of formula so your baby's bottle will be made perfect every time. The formula maker has settings for temperature and bottle size to make preparation very easy. It mixes the formula in a thorough way, free from air bubbles. This formula maker also provides good hygienic conditions to prevent contamination and spoilage.
With simple operational buttons, this formula maker is totally easy to use. This formula maker is not only easy to use but easy to clean as well. Since the formula is dispensed directly into the bottle and not inside the formula maker, there is no possibility of formula caking and molding inside. The Gerber BabyNes is also quick, serving you a nice bottle in just a minute! You can sync BabyNes formula maker to your smartphone via WiFi so you can keep track of your baby's feeding times, even when you are away.
3
Born Free Bottle Genius, The Smart Bottle Maker
The Born Free Bottle Genius is truly a smart bottle maker. This milk formula maker will help you make a perfect bottle without all the fuss and stress with just a push of a button. It has an easy to use dial that lets you make two to ten-ounce milk bottles. The dial is awesome for serving the smallest to the largest amounts of milk formula and water. This quickly dispenses milk with the correct formula consistency and amount. It can also dispense warm water or a bottle at room temperature which will work for babies who do not like to drink warm milk.
This baby formula maker works with a smart-scale technology to provide the correct and accurate milk and water measurements. It is also compatible with all types of formula and all types of bottles. All the components of this formula maker are BPA-free. Parents will, however, need to place this formula maker in a cool and clean environment since this clogs when it is too humid.
4
Tommee Tippee Closer to Nature Perfect Prep Formula Machine
The Tommee Tippee is a very durable baby formula maker that can prepare accurately measured milk in less than two minutes. It has a unique feature which is an initial shot of high-temperature water that can kill bacteria and viruses on contact. Through this feature, you can ensure your baby's safety. It also has a filter system that can remove unwanted impurities in water.
Every bottle made by this formula maker is correctly measured and perfectly made at the right temperature. Although this formula maker is a bit of complicated to use, it should get easier over time. The removable parts of this formula maker are easy to clean and maintain and are also BPA-free. This works with any brand of formula and has an adjustable base to adapt to any bottle size.
How to prepare baby formula?
Seek professional advice from pediatricians and/or lactation consultants.

When making a baby formula always consider the water to formula ratio that is advised by the pediatrician. It is important to consider this especially if your baby has a specific nutritional requirement. Follow recommendations and be open to adjusting according to your baby's needs and comfort as well.

Invest in a baby formula maker with good quality.

Use only water that is purified and safe for drinking. This is important for your baby's health.

In making your baby's bottle, it is important to use a baby formula maker of good quality for a well-prepared bottle that is free of air bubbles, clumps, and with the perfect temperature.

Always use clean bottles. Wash bottles and nipples and sterilize if needed.
Care for baby formula maker
To make the most out of your baby formula maker, you have to take care of it. It is important that you keep your formula maker in good working condition. You must:
Thoroughly clean your baby formula maker regularly to avoid clogging, bacteria build-up, and deterioration.
Maintain and check your baby formula maker regularly so that it can constantly and satisfactorily offer your needs.
Always turn-off and unplug your baby formula maker when not in use to avoid damage and conserve energy as well.
Store and place your baby formula maker in a cool and clean environment.
Constantly double check the temperature of your baby formula maker, to make sure that it is still heating well. Also, to avoid unwanted burns or to avoid giving baby cold milk.
Check your baby formula maker for cracks and dents to avoid accidents and for immediate repair if needed.
Why buy a baby formula maker
Buying a good baby formula maker is a truly good investment, as good as buying an efficient breast pump. The main reason why you should buy a baby formula maker is to avoid mistakes. When preparing a bottle for your baby manually, mistakes cannot be avoided. Especially when you're stressed from work or groggy waking up at 3 AM. With a baby formula maker, you can avoid mistakes.
Here are more reasons why you should buy a baby formula maker:
Energy and time saving
The use of formula makers reduces not only the effort and energy of parents but also the struggle as well. They also help in saving time since these baby formula makers are designed to be quick. They are able to produce a nice and perfect bottle in a very short period of time. Being fast and easy is also a plus for your little ones since they won't have to wait any longer and no more crying because of hunger.
Exact formula to water ratio
This is another reason to buy a baby formula maker. In making formula milk for your baby, you have to follow the mixing instructions provided by the brand. Pediatricians may also have a suggested mixture for your baby's milk. Getting a baby formula maker to do the work will help you in getting the best for your baby. Why? Because you will not have the chance of getting an extra or lesser quantity of any ingredient or nutrient since formula makers have the capability to produce a bottle with the right water to formula ratio.
In this way, you can protect your baby not only from under or overnutrition but also spit-up that may be caused by too watery formula, or from constipation caused by too thick formula. This benefit may be difficult to obtain by traditional formula making because parents may mix more or less water and formula that can make milk thin or thick.
Avoid contamination to protect the baby's health
Baby formula makers not only serve quickly but also safely. They provide maximum protection from contaminants that may cause infection to minimize chances of sickness and disease. The internal environment of a formula maker is free from air, dust particles and possible airborne microorganisms to protect the stored milk and water and keep them from contamination. This will protect the baby's health.
Less chance of air vacuum
When you make a bottle of milk using a baby formula maker, you will not need to shake it anymore. Shaking vigorously to mix the powder to water creates air bubbles in milk. The baby formula maker will mix the mix gently to avoid air bubbles since these air bubbles will end up in baby's tummy and will result in gas and colic. When you use formula makers you reduce not only the effort in shaking the bottle. But also, reduce the possibility of colic in your little ones.
Maintain the quality of the formula
The temperature inside a baby formula maker is not too high or too low. It is always at a constant temperature level that is suggested by pediatricians to retain the nutritional quality of milk. This also keeps the formula safe and prevent it from spoiling because fluctuation or decrease in temperature tends to destroy the formula's quality and nutrition.
Features to consider
Adequate storage capacity
In choosing a baby formula maker, you must take note and consider its storage capacity. It should have adequate storage for both water and formula. Ideally, a baby formula maker's contents should be enough to prepare 20 bottles of milk. This will be really handy if you need to feed multiple babies or twins. This feature will also be appreciated during times that you need to leave your baby with a babysitter or with your relatives, in that way you will not worry about your baby's feeding while you are away.
User-friendly
Opt for a baby formula maker that is not too complicated to operate. A good baby formula maker should be easy-to-use and won't give you much of a headache when using it. Keep an eye its water container, it should be easy to handle and remove. It also should have clear graduated guides for easy refilling. The powder container of the formula maker should also be sealed and airtight to prevent dust and possible contaminants from entering. Choose a baby formula maker that you can easily figure out.
Materials that are durable and easy to maintain
Parents need a baby formula maker that would be with them for a long time. That is why it should be made of durable and strong materials that would help it last a long time. Since plastic looks appealing and is easy to clean, most baby formula makers are made of strong plastic. Compartments for the formula and water that are made of plastic are much easier to clean and maintain.
Free from air bubbles
Air bubbles can result in colic, abdominal pain and gas in babies which may cause fussiness. That is why it is important that the baby formula maker has the capability to mix water and formula correctly without producing air bubbles. Choose a machine with an air-eliminating system.
Stable and correct temperature
Choose a baby formula maker that is able to heat and maintain a water level that will be right for milk to be served. The optimum temperature to serve formula milk is around 98`F or 37`C. The correct temperature will also ensure that the formula has been completely and safely dissolved.