Pregnant Bikinis and Swimwear for the Perfect Summer 2019 Holiday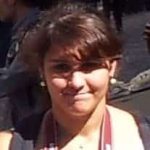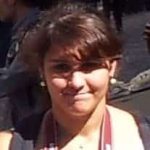 Going bikini shopping can be a stressful event for many women. How much more when you are looking for pregnant bikinis or maternity bathing suits, right? This might come as a shock, but pregnant women can wear and look good in bikinis too. No matter what trimester, preggy moms must confidently enjoy the pool or the beach while wearing gorgeous swimwear and outfits. Forget the misconceptions that just because you are pregnant, you must cover up even at the beach. But no, believe us, the only thing you need to cover up with is SPF.
It is very empowering to see women confident in their bodies and get to stand against body shaming. For pregnant women, it is never wrong to show off your wonderful baby bumps. Moms have to know that the bigger your baby bump gets, the more they deserve to be shown off. Taking time off at the beach or swimming in the pool is a great time for mommy. It will not only cool you off, but it also gives you time to relax and offer your joints some relief. Being pregnant should not stop you from enjoying the summer and holiday season. In this post, we will be showing you choices of great pregnant bikinis and bathing suits that will surely be perfect for you. "Bellies are beautiful. Show it off, and feel proud that you're creating a wonderful new life!" Sun's up, bumps out!
Why should I add a maternity swimwear in my wardrobe?
As a mother who has a lot of things to think about, a maternity swimwear or bikini will barely even cross your mind. However, getting a bikini to wear when you are pregnant is helpful. You might think that it's simple to get through your pregnant without one. However, there are surely more occasions and opportunities that you might want to wear one. This include:
Family trips to the island or beach.
Holiday vacations, hotels have great pools, and you might want to go in for a dip.
Going into water therapy to relieve back pain and joint pressure. Floating and swimming can be a relaxing thing to do.
You can also wear a pain during labor. Even if you do not plan on having a water birth, some hospitals cater to soaking tubs for pain relief during labor.
Wearing your regular bikinis may tempt you, so you won't have to spend on a new pair anymore. But you have to know that there are reasons why you should consider buying a bikini made for pregnancy. First, they're more comfortable to wear even with the baby bump. It bikini will also have fewer chances of a wardrobe malfunction, maternity swimwears are designed to provide more support to your belly weight. They can relieve the pressure on your back as well. Another reason why you might need to get a pair because your breast and hips will "grow" during pregnancy and that will make your existing swimmies too small or awkwardly fitted.
The Best Bikinis for Pregnant Women
1
PregO Maternity Women's Roll Waist Bikini
Mothers love the fit of this high-quality PregO roll waist pregnant bikini. The PregO brand has been in the maternity swimwear line since 1992, so they already know what mommies want. Let the sunshine on your tummy (with SPF) by wearing a cute bikini ensemble from PregO. Their bikinis are made in the USA and have a good lifespan plus it expands pretty well. You can use them from the first day of your pregnancy until the 9th month. This bikini set boasts a flattering neckline and an adjustable halter top with very great breast support. The top looks super trendy, and its cups are removable. It is also to secure with an S-clip at the back. The roll waist bottoms can be worn high or low depending on preference and comfort level. You should not bleach this swimwear. Hand-wash cold and line dry.
Key Features:
List Item
List Item
List Item
Specification:
Brand
List Item
Model
List Item
Weight
List Item
2
Pez D'or Maternity Montego Bay Bikini
This maternity bikini comes in a vintage and chic look. The halter top is a styled bandeau with a v-cutout that looks super sexy while providing you enough support. The fit of the top is adjustable to fit your breast size. It also has side boning for extra support without compromising comfort, and removable soft cups for nipple coverage. The top is super easy to wear since it has a back clasp closure. The bottoms are fully lined and sit just below the below so that you and your baby bump will be comfortable. The stretchy fabric of this bikini brief bottom will give your belly room to grow. Hand wash cold and lay flat to dry.
Key Features:
List Item
List Item
List Item
Specification:
Brand
List Item
Model
List Item
Weight
List Item
3
Oceanlily Halter Women's Swimsuit Tankini
This tankini is one of Oceanlily's line of chlorine-resistant maternity swimsuits that is added to its already existing chlorine free maternity activewear. The tankini is super durable and well-constructed mesh lining and built-in bra. This swimwear for pregnant women is designed to hug your growing tummy. Mesh lining does not retain water. It keeps the water flowing in and out nicely and helps the top from floating upward when in the water. This racerback halter tankini provides both style and coverage. This tankini top comes with a sewn-in bra with a soft cup for support plus a lining to avoid too much water absorption and retention. The swimsuit fits well throughout three trimesters and postpartum. One thing that we don't like about this is that it doesn't come in a set, the bottoms are sold separately.
Key Features:
List Item
List Item
List Item
Specification:
Brand
List Item
Model
List Item
Weight
List Item
4
Seraphine Polka Dot Adjustable Maternity Bikini
Be fashionable at the beach with the classy Seraphine polka dot bikini. This ensemble comes with tie closures and fastenings. They are great and will be of great service throughout the trimester as it will easily adjust to your size. This suit will grow with your blossoming body. The vintage-inspired top has a halter style neckline to offer better support for your breasts. The ties are adjustable, and it comes with lightly padded cups for nipple coverage. The matching bottom has an adjustable waistband, with a perfect fit that flatters your figure. You can fold the waistband up or down to switch between under bump and over a bump.
Key Features:
List Item
List Item
List Item
Specification:
Brand
List Item
Model
List Item
Weight
List Item
5
Pez D'or Maternity Rimini Piqué One Piece
This one-piece pregnant swimwear comes with a very chic retro design that most mothers love. It has a cute side button with fixed padded top to ensure support and nipple coverage. This swimsuit is fastened by a back clasp that is super easy to use. The fixed straps of the swimwear are adjustable for a perfect fit. This Pez D'or maternity one-piece swimsuit is fully lined to ensure coverage. It is a fab swimwear that makes every pregnant mom on the beach feel sassy and chic.
Key Features:
List Item
List Item
List Item
Specification:
Brand
List Item
Model
List Item
Weight
List Item
6
Motherhood Multi Stripe Tie Detail Maternity Tankini
This tankini with a matching bottom is a halter top made of nylon and spandex. The material around the belly area expands greatly to be able to accommodate your growing belly. It is also made of high-quality material that will able to last even until your next pregnancy. The stripe pattern and the color palette used is very vibrant and will look good on any skin color. The bust area with a small tie is also very flattering for every mom. Overall, the Motherhood maternity tankini looks cute and nice for a great price.
Key Features:
List Item
List Item
List Item
Specification:
Brand
List Item
Model
List Item
Weight
List Item
7
Reo Ria Women's Bathing Suit Swimwear Pool Cover Up
This super lightweight and silky cover-up are perfect for summer lounging at the beach. It comes with a round neck and wide sleeve opening for a breezy effect. It also has tassels decorated in the hems for a more youthful and tropical look. Moms love that they can wear this cover-up whether they are pregnant or not.
Key Features:
List Item
List Item
List Item
Specification:
Brand
List Item
Model
List Item
Weight
List Item
8
Beachcoco Women's Maternity Comfortable Maxi Tube Dress
Fashionable moms can throw this on after the beach when you're ready to walk around or grab some food. This maxi dress is super comfortable to wear even when you are in a hurry cause it is a strapless, elastic bodice with an elastic waist as well. Perfect vacation dress, and favorite for cruises and beach getaways. This cover-up dress will not only make moms feel fresh but also look fresh.
Key Features:
List Item
List Item
List Item
Specification:
Brand
List Item
Model
List Item
Weight
List Item
What to look for…
When buying a maternity swimsuit or pregnant bikini, look for the following:
Style and aesthetic
Look for a style that will make you feel comfortable and confident. Remember that your breasts will get bigger and heavier when you are pregnant so choose a style that will not only cover them but will also provide support and hold them up. Choose one that will best fit your preferences whether it be full-coverage, high-necked one-piece, cute bikini, then wear it with confidence.
Leg opening
Make sure that the leg openings of the swimwear you'll be choosing are comfortable and will not promote rashes. When it comes to your built or the length of your legs, you can definitely up your appearance by getting a swimwear with a high-leg opening to make your legs look longer. If modesty and full bum coverage is your primary concern, choose one with a lower leg opening, you can also choose the boy cut bikinis.
Able to expand and enough room for growth
Swimwear should be durable and made with stretchy materials. Choose maternity bikinis that will be able to expand and accommodate your growing pregnant body. Your breasts, hips and belly cill continually grow so get a pair that you can use throughout your pregnancy. Look for tops and bottoms with adjustable sizing and ties.
Quick tip: It is nice to opt for two-piece bikinis for more quick bathroom breaks. You know how pregnant women pee a lot.
Reasons to confidently wear a pregnant bikini
Source: Jessica Pallay
A good way to boost confidence.
For a lot of mothers, being pregnant is the first moment when we can really feel comfy in our body. That little baby bump hyoes our confidence with our body and acts as the excuse we have been anticipating for you to let it your tummy out, literally. It makes you feel free, and your growing belly is wonderful and full of life. You, mommy, are attractive and gorgeous. So if you are having a vacay at the beach, be proud in a pretty bikini and show your beautiful new curves. You can feel more confident than ever!
Good investment.
Everyone admires maternity clothes, however, when we are talking about a swimsuit that you'll probably be wearing for a couple of times, well, you might have already bought something. But it is truly a good idea to invest in a maternity bikini that will make you look fab and sexy on the beach or at the pool. A good pregnant bikini will also avoid wardrobe malfunctions while you are out and about enjoying the summer sun. One pair is enough and, don't worry we are pretty sure you'll be using them again and again.
It's great for everyone else.
Are you familiar with that movie scene where that lady struts into the party and the evertyhing pauses, and everyone stops and looks at the girl? You will be that girl if you rock a bikini while pregnant. Although it is unavoidable that some person will say some ugly comments and unsolicited opinions, ignore them. They will be the same people to say something about you doing your best to breastfeed your hungry and crying baby somewhere without a nursing cover. Ignore people who do not know how to appreciate. Think of those other women who get empowered by seeing another woman who is confident in her skin. Be an inspiration and make them your inspiration too.
It makes great and nice practice for motherhood.
If you have plans on breastfeeding your baby, there will soon be instances when you will have to bare all to feed your little one in public. It is a possibility that you'll become a bit more confident uncovering your nipples when you recall how you flaunted your big belly beautifully in a chic swimsuit a couple of months ago with no hesitations at all. However, if you are not a bare-all type of mom, nursing covers are available. Loving your skin makes you also very comfortable with it.
All happy and proud moms are doing it.
If it is great enough for Victoria, Nicole, Khloe (and all the other women who's ever been pregnant and posted on Instagram), it should be good enough for you too. Women should empower and inspire each other and be against body-shaming.
Have an enjoyable pregnant bikini season!