Baby Bottle Nipples – Choosing the Right One this 2019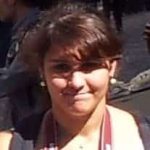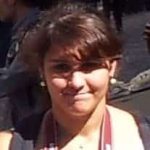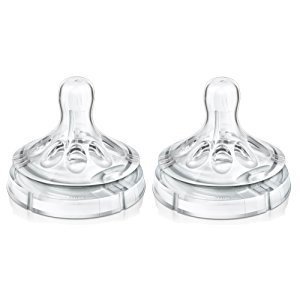 Baby bottle nipples are considered to be the most important part of the baby bottle anatomy since it is where the babies directly suck from to get milk from the bottle. These baby bottle nipples come in a range of different sizes. Also, different flow speeds depending on how fast or slow it is.
Nipples generally come in either latex or silicone varieties. Latex nipples are softer and more flexible, but they don't last as long and some babies are allergic to them. Silicone nipples are firmer and hold their shape longer.
Despite serving the same function which is being able to aid in feeding babies, no nipples are made the same. They are of different types, shapes, and flow. To avoid nipple confusion, not only in babies but also for parents, we have this guide and article, to share with you the basics about baby nipples, what they are made of, when to toss and change them, and other things that you may need to know about them.
Baby Bottle Nipple Basics – Types, Material, Size and Flow
Different types of Baby Bottle Nipples
Traditional or Standard Nipples:
Standard, or traditional, nipples that have either a dome or bell shape, and are usually made of latex. These type of nipples come with most baby bottles, similar to that of a pacifier.
Orthodontic Nipples:
Orthodontic nipples are irregularly shaped with an indent in the center. These nipples are designed with a bulb, which rests against the roof of the mouth, and a flat angled side, to rest against the tongue to protect baby's palate. These nipples have a bulbous top and flatter base. The orthodontic nipple elongates after repeated sucking to resemble breastfeeding. This type of nipple may also be more comfortable on baby's gums, especially when teething.
Flat-Topped or Wide Neck Nipples:
Shaped to mimic the natural shape of a mother's breast or to be more like the breast, these have a bigger and wider base bulb and a flat raised top. These nipples are soft with a wider base to promote proper latch-on and suckling to help baby transition between breastfeeding and bottle feeding.
Anti-Vacuum or Vented Nipples:
Designed to prevent colic and gassiness, these nipples are designed with an air vent to help reduce air consumption during bottle feeding. They are made with tiny holes to let air into the bottle as baby sucks on the nipple. The hole is meant to prevent the nipple from collapsing, and reduce the gas and discomfort that a baby can experience when struggling to get milk.
Multi-Flow Nipples:
These are specially designed to be able to provide multiple stage flows in the same nipple. Just adjust the positioning of the nipple to control the flow. Positioning of the nipple can be adjusted to give a baby a slow, medium or fast flow. This type of nipple will give you more flexibility in choosing the right flow for baby during feeding without having to change nipples.
Disposable Nipples:
Sterile, individually wrapped nipples that come in handy for easy clean up, but must be tossed after a single use. Disposable nipples can come in handy when you're traveling or on the go. These are sold prepackaged and sterilized, so they're convenient to pop on a bottle.
What are baby bottle nipples made of?
Baby bottle nipples are generally made of two materials, latex and silicone.
Latex nipples
For many years bottle nipple have been made from latex. Latex is a kind of rubber soft and flexible. A distinguishing characteristic displayed by latex nipples is that these nipples are usually more opaque and are beige and some are yellowish in color. Since latex nipples are extremely soft, pliable and flexible they tend to be very fragile. But because of its softness, mothers may choose latex nipples as they seem to mimic the texture and feel of the breast which is why some breastfed and younger babies may tend to prefer it over the silicone ones.
These nipples can be sterilized, but they deteriorate easily and may break and develop tiny cracks over time, and due to its softness and lack of structure the nipples collapse easily, meaning they'll need to be replaced more frequently than silicone nipples. Another reason why these kinds of nipples may be frequently replaced is that they are very porous that is why it may absorb the milk easily and will result to bad smell and peculiar aftertaste of the freshly prepared milk. One significant drawback is that latex is considered to be an allergen and that some babies may be allergic or develop allergies over time and may render these latex nipples to be useless.
Silicone nipples 
Silicone is a clear and structures, rubber-like material that's flexible, but firmer than latex. The advantags of silicone is that it is very heat resistant therefore making it sturdy enough to avoid developing cracks and breaking down. Because of its firmness, some babies will not totally like silicone nipples and will take a little bit of time for them to get used to these kinds of nipples and they may be more suited for older babies.
Using silicone nipples eliminates the problems with latex ones as they are structured to prevent collapsing, odorless, easy to clean. Silicone is hygienic and hypoallergenic. Since silicone is less porous, it means that there are lesser chances of taste and smell absorption in the nipple. It also does not break easily and are a lot firmer that is why they do not need to be replaced as often as the latex nipples.
Nipples made of silicone are firmer than latex and hold their shape very well, meaning they are less prone to nipple collapse during feeding. Food grade silicone nipples are firmer and more durable, and often have a silky feel to them. They are handy if the baby has allergies, and last longer than latex nipples, though they should also be replaced every few months.
Size and Flow
The flow of the nipple is a very important factor to consider. The size and the flow of the nipple should be appropriate to the age of your baby. Most brands will label the nipple flow similar to clothing sizes, the smaller the number the slower the flow. Nipples come in a range of sizes and flow speeds, from slow to fast. Preemies and newborns usually need the smallest size which has the slowest flow. Babies graduate to larger sizes and a faster flow as they get older, can suck more effectively, and drink more breast milk or formula.
Size 0
– Also known as preemie flow or first flow. This usually have one pin thin hole in the nipple. They are ideal for premature babies or new born babies who struggle with new born nipples.
Size 1
– Also known as new born flow. These nipples have one standard side hole and are designed for a term new born up to 1 month old. Some breastfed babies may prefer these at any age if they struggle with bottle nipple flows.
Size 2
– Also known as slow flow. Designed with 2 holes for babies around 1-2 months old or breastfed babies who are fine with a slightly faster flow.
Size 3
– Also known as medium flow. These nipples have 3 holes at the top and are designed for babies who are 3-6 months old. We would not recommend these for a breastfed baby of this age. This size can be a replacement size for breastfed babies who are weaning and can hold a bottle themselves.
Size 4
– Fast flow teats. Designed with 4 holes for babies over 6 months old. As above, we wouldn't recommend these for a breastfed baby unless you are exclusively pumping. The flow is too fast if baby is still nursing and risk of bottle preference will increase.
Variable Flow
– These nipples have a straight or Y shaped slit rather than holes at the top of the nipple. These are designed for babies over 3 months and for thicker liquids such as hungry baby formula. We recommend these are avoided for breastfeeding babies as the flow is often too fast for breast milk and can lead to overfeeding and colic symptoms.
Slow Flow and Fast Flow comparison
Slow flow rates are much more suited to breastfed babies as they have more control over the speed. Ultimately the choice will be down to you and your baby and whether you feel the rate is too fast or too slow or whichever is right for your baby. Here is a table of the advantages and disadvantages of slow flow and fast flow nipples:
 
Slow Flow
Fast Flow
Advantages
·         Ideal for younger babies

·         Similar to breastfeeding rates

·         More control of flow

·         Good for older babies

·         Fine for babies with moms who are  exclusively pumping

Disadvantages
·         Older babies can become frustrated
·         Baby can choke if flow is too fast

·         Increase likelihood of bottle preference

·         Overfeeding
Baby bottle nipples are labeled and marked with size and suggested age range, many might say that you always need to follow the size and age guidelines but the truth is you should not be too worried if your baby does not follow these guidelines correctly. The sizes and age range of these nipples only serve as a guide for you, what's really important is the comfort of your baby.
You may have to try a few different nipple types and sizes to find out which one will work best for your precious little one. Observe and make sure your baby is not frustrated and not having a hard time getting milk or getting so much that he's choking or spitting up. And if you need to, discuss any feeding concerns with your baby's doctor.
Best Baby Bottle Nipples - Review
1
Philips AVENT Natural New-Born Flow Nipple
The Philips AVENT Natural New-Born Flow nipple is BPA free and features a naturally shaped design. This baby bottle nipple supports babies who switch or transitions from breastfeeding to bottle feeding, that is why many mothers consider this nipple to be beast for newborn babies and is the best-rated nipple for newborn babies who struggle with the preemie size nipples.
These Philips Avent nipples are also easily available and not difficult to purchase so mothers will never have a hard time when shopping for these bottle nipples. Another thing that we love about these newborn flow nipples that it is very soft, flexible and totally easy to clean plus they do not leak! Additionally, these nipples have an anti-colic valve which prevents or minimizes air passage to your baby's belly to help reduce fussiness.
2
Dr. Brown's Natural Flow Standard Nipple
Made of super soft and high-grade silicone, Dr. Brown's baby bottle nipples are also considered to be most parents' choice. Dr. Brown's brand is known to be a source of high-quality feeding system that reduces colic, spit-up, burping and other digestive problems in babies. Dr. Brown's Natural Flow nipples are designed to fit with Dr. Brown's Natural Flow baby bottles and are also BPA free for safe feeding experience. This nipple comes with positive pressure design which allows babies to feed comfortably.
3
NUK Silicone Orthodontic Nipple
The NUK Silicone orthodontic nipples have an extra wide base that simulates and support breastfeeding and are made with a specialized design to help promote healthy oral development.  These nipples pose asymmetrical widening that encourages babies to move their lower jaw contributing to correct repositioning.
The NUK anti-colic air system plus the hourglass shape of the nipple helps reduce colic, gas, and spit-up and has a ventilation hole to regulate the air intake and to prevent nipple retraction. These nipples are leak-proof, BPA free and come in three flows and two nipple sizes. For best results when feeding, make sure that the NUK Anti-Colic Air-System is under baby's nose so that the unique drinking hole on the top side is positioned correctly.
4
Tommee Tippee Closer to Nature Slow Flow Nipple
Tommee Tippee Closer to Nature nipples are made of soft silicone that feels like skin and gently elongates and flexes during feeding to mimic natural breastfeeding. The breast like larger shaped nipple allows baby to latch on easily and supports transition between bottle and breast. With its air vented design, slow flow nipple, and sensitive valve, these nipples eliminate excessive air flow so your babies ingest more milk and less air preventing colic and fussiness. The nipples by Tommee Tippee are BPA and Phthalate free.
5
The First Years Breast Flow Slow Flow Nipple
First Years Breast Flow nipples have patented 2-in-1 nipple. This lets your baby control and regulate the flow of milk as naturally as breastfeeding. They are using both suction and compression motions. The soft outer nipple mimics the feel of the breast. Allowing baby's tongue to stay in the same position as breastfeeding while the inner nipple allows your baby to control the flow naturally like breastfeeding.
Breast flow is the only feeding system that requires both suction and compression, just like breastfeeding. The BPA free Breast Flow nipples are also designed to help prevent colic. A great thing about these unique nipples is that your baby is much more likely to continue breastfeeding. Without any hitches but you have to be very careful when using these nipples since they are uniquely designed. They are also a bit complicated to use that you might lose some milk through spills into the nipple if not used properly. Whether you choose to feed your baby breast milk or formula, The First Years Breast Flow provides a unique bottle feeding experience unlike any other for you and your satisfied precious little ones.
6
Enfamil Standard Flow Soft Disposable Nipple
Most hospitals provide these ready-to-use disposable nipples which are very convenient and are perfect for traveling or feeding on the go. Enfamil Standard Flow soft disposable nipples fit many regular, classic or standard baby bottles. This standard flow nipple is totally suitable for most babies. The Enfamil disposable nipples are individually wrapped and are vented to allow air flow while the baby is sucking. These nipples are readily available and come in convenient multi-packs.
7
Lansinoh mOmma NaturalWave Nipple
Lansinoh is a trusted brand when it comes to baby care and products. The Lansinoh NaturalWave nipple is proven to reduce nipple confusion. Since this nipple enables baby to use the same natural feeding actions breastfed babies learn when breastfeeding. The Lansinoh NaturalWave nipple is made from super soft silicone with a matte surface. This helps babies get a secure latch and seal on the nipple while feeding.
This nipple is also boosting its anti-colic feature, Lansinoh's Air Ventilation System.  This significantly reduces baby's intake of gas, a potential cause of colic and spit up. This unique venting system contains no extra parts and is simple to clean. Lansinoh NaturalWave nipples are also designed with inner vertical grooves which make the nipple collapse resistant. These nipples are also BPA free.
When to switch baby bottle nipple sizes
The baby bottle nipple size will depend on the baby whether they are formula fed or breastfed. It will also depend on their age and other factors.
For formula fed babies, there is usually an age guide for nipple sizes and flow that come with the bottles. The manufacturer should have this guide with the package insert and also posted on their website. The older babies need faster nipples. Because they eat more at each feeding and are more capable of handling the flow of milk. Most manufacturers follow this guideline: Slow flow 0-3 months, Medium flow 3-6 months and Fast flow for 6-12 months.
As mentioned every baby is different and age isn't always an exact determinant of nipple size.
There are other signs, other than age, that will indicate that your baby is ready to move up a size
Sucking hard
Flattening the nipple
Aggravation and irritation
Taking longer to feed
Eating less, but getting hungry again soon after
If your baby isn't showing any signs of frustration and discomfort during feeding. Then there is no need to move up a size. But if your baby is showing some of these signs, then you should give the next size up a try. See if your baby becomes more comfortable with the new nipple size. But, if you do move up a size and your baby is gagging, or milk tends to drip out of the side your baby's face. Then the nipple flow is too fast, and you will need to go back down a size.
For breastfed babies, experts will always recommend using slow flow or "newborn" nipples when bottle feeding a breastfed baby. Breastfed babies have to work for their milk when at the breast. And breasts usually release milk much slower than a bottle nipple. That is why it is rarely necessary to move up a size when bottle feeding a breastfed baby. If you give your breastfed baby a nipple where their milk just flows right out. They may start to refuse to breastfeed. Even though most breastfed babies should never have to move up a nipple size. There are instances where a faster flow nipple might be a more suitable option. It is important to assess your own milk flow and what will work best for your baby.
When to toss and change nipples
Check bottle nipples often for these signs of wear and tear:
Milk should only drip steadily out of the nipple and should not come rushing out like a stream. The nipple hole has become too big and should be replaced if this happens.
The nipple should be replaced if you are observing discoloration. Discoloration could be a sign that the nipple is deteriorating.
Thinning of the nipple is an early sign that the nipple is becoming weak and might tear. To test a nipple's strength, pull hard on the bulb. The nipple should be rebound into its original shape. If it doesn't, replace the nipple.
Stickiness or swelling is also a sign that nipple is deteriorating. Replace nipples if observed.
Cracks, tears, or breaks in the nipple can break off and become a choking hazard for the babies. These cracks may also harbor bacteria that may be dangerous for your baby's health. When you observe these signs, replace the nipple immediately.