Best Outdoor Basketball Shoes this 2019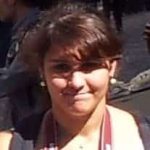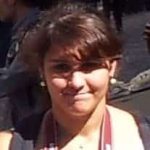 Owning the best outdoor basketball shoes is a must if you play outdoor basketball on a regular basis. Playing basketball, especially outdoors places some unique demands on your feet and ankles. Good basketball shoes will help you get the most out of your game.
The surface of the basketball court will most likely to be less uniform. The weather can make the surface slippery or too hot. And dust can also be a factor.
That is why you need to specifically choose your shoe, not just for basketball, but for outdoor basketball. What you wear for Parkour or volleyball,  you don't wear for outdoor basketball.
There are a lot of characteristics that outdoor basketball shoes have. These set them apart not only from regular sneakers but also indoor basketball shoes.
These exclusive traits of outdoor basketball shoes work together to level up your performance on the court. These traits also keep you safe and prevent injuries that outdoor play can make you vulnerable to. Another thing, buying a pair of genuine outdoor basketball shoes for your outdoor play will also prolong the life of your shoes too.
In this guide, we'll try to help you find the best outdoor basketball shoes. We want to help you find the best possible basketball shoes for your style of game. We'll discuss ways to find the best pair, different styles of basketball shoes and to differentiate outdoor basketball shoes from indoor basketball shoes.
We will also show you which type of shoe is best for your position, how to pick out shoes with great traction and sufficient cushioning and how you can make sure to get the right size.
The Best Outdoor Basketball Shoes
The Nike Zoom HyperRev is a complete package. It is cheap, lightweight and has a tough rubber sole that will most likely play nicely in the outdoors or streetball courts. But, durability is not exactly its strongest point. The grip, though, is totally something that stands out on both indoor and outdoor basketball courts.
Furthermore, Nike Zoom HyperRev shoes are made with a mesh material so you can be secured that ventilation is present. The Zoom Air cushioning is responsive. It is stable and makes the shoe extremely comfortable to play in.
There is no other downside other than it won't offer the best ankle support possible. All because it is a mid-top shoe. Ankle support is necessary if you want the best possible ankle stability. The HyperRev is really a fantastic basketball shoe and will work amazingly on any outdoor surface.
Key Features:
List Item
List Item
List Item
Specification:
Brand
List Item
Model
List Item
Weight
List Item
The KB Mentality II is lightweight, extremely durable, and relatively affordable. It is a basketball shoe that is made for low-profile guards. All because of the firm cushion and lack of impact protection. However, the traction and responsiveness make this basketball shoe extremely comfortable for quick turns and acceleration.
The Nike KB Mentality II is one of your best choices if you want a low top shoe. While this guide focused on quality, durability, overall ankle support and price, rest assured KB Mentality II basketball shoes meet this. Again, low top basketball shoes offer extremely minimal to no ankle support at all. With KB Mentality II, there is also minimal support due to the fly-weave upper.
If you really want a low top outdoor basketball shoe, Nike KB Mentality II is the perfect shoe. Just don't expect any ankle support. But we highly recommend that you purchase an extra ankle support as well.
The Nike KB Mentality II shoes are made for people who love playing street ball. Those who are extremely mobile and want the traction of their shoes to last.
Key Features:
List Item
List Item
List Item
Specification:
Brand
List Item
Model
List Item
Weight
List Item
First of all, we need to mention that these basketball shoes won't break your budget. They are usually priced very reasonably. You may use these sneakers indoors, or outdoors. Certainly, You'll get a great performance. On top of that, the durability of these basketball shoes is one that really stands out for its price.
These shoes are very light. And not only that, they are with stable performance and great compression molded collar. Let's just say, Nike has particularly focused on the comfort of your feet when trying to create the best outdoor basketball shoes.
For one, the heel and forefront Zoom units provide for responsive cushioning. It does a great job of limiting the number of blisters you will get. Meaning to say, it's not going to sting as much when you're landing.
Finally, the Nike Hyperfuse is made with a synthetic mesh. Definitely, ventilation and breathability will not be an issue. It's a fantastic option. But do know that they only offer moderate ankle support. So, you'll have to get a separate ankle brace for this.
Key Features:
List Item
List Item
List Item
Specification:
Brand
List Item
Model
List Item
Weight
List Item
4
Nike Lebron Soldier IX PRM
This is probably among the top picks of most athletes when looking for the best outdoor basketball shoes on the market. First of all, this is made by a company who makes absolutely quality shoes. Second, it is endorsed by LeBron. Nike Lebron Soldier IX PRM shoes typically very well made and come in a wide range of colors.
But, what makes this shoe stand out among the rest is that it has a very dense rubber sole that suits outdoor surfaces perfectly. Whether it be indoors or outdoors, the hexagonal patterns on the bottom of these shoes also provide for a stunning traction.
You might be tempted to look at future versions of LeBron's line of Nike shoes. However, we feel the needs of the outdoor ball court. This shoe provides the necessary rubber and durability to last.
The rain or puddles might become a problem when playing outdoors with Nike Lebron Soldier IX PRM. It is not a waterproof shoe. These basketball sneakers are made with a mesh material to aid ventilation, but that will also mean that water can seep in.
The strap that goes across the mid-foot provides great lateral support. Its high top velcro strap across the ankle means that it provides great ankle support. There is really not a whole lot of negative about this shoe other than it's not waterproof.
Key Features:
List Item
List Item
List Item
Specification:
Brand
List Item
Model
List Item
Weight
List Item
Jordan Super Fly 5's build quality is just phenomenal. The leather build makes them durable. Its mesh-like upper makes them lightweight and breathable. It has a great outsole that provides you with traction. They also have various support features and great cushioning too.
This particular pair of shoes features patented FlightPlate Technology. It's specially designed to harness as much impact energy as possible. This is great for absorbing the painful impact that would otherwise be transferred to your feet, and it's amazing for providing you with useful take off energy for great rebounds and higher jumps.
What makes the Jordan Super Fly 5 ideal for every player is its forefoot Zoom Air Unit. This air unit is fantastic because it provides you with great forefoot cushioning. It will make it feel like you are walking on a cloud. Plus it also helps to provide you with good energy transfer and very fast response times as well.
You have to notice how great these shoes because of its webbed lacing system. It provides you with a very snug and locked down fit. Meaning, these shoes won't move around on your feet and they will offer a whole lot of support and stability too. There is also a great rubber sole that allows for stability and quick acting traction.
These outdoor basketball shoes have a high top design which supports your ankles preventing you from getting injuries. And they also have good underfoot arch support to help minimize painful feet.
Lastly, we can't get over the fact that this pair of Jordans is made with both leather and synthetic materials. The leather helps keep water at bay and it's very durable too. The mesh-like upper helps keep the weight on these shoes to a minimum. They are very breathable as well.
Key Features:
List Item
List Item
List Item
Specification:
Brand
List Item
Model
List Item
Weight
List Item
6
Adidas Performance Court Fury
One thing that you'll like about the Adidas Performance Court Fury Basketball Shoes is that they're made out of a combination of textile and synthetic materials. This makes them very durable and resistant to the wear and tear that comes with playing outdoors. They're also water resistant- useful for those damp days too. The top of the shoe actually features a perforated textile upper that gives you an adequate amount of comfort and ventilation for your feet.
Adidas Performance Men's Court Fury shoes have a durable rubber outsole too. The outsole provides you with a whole lot of cross-cutting traction. These shoes also feature diamond pattern perforations that wrap around your heel and toe box for an increased level of support and stability. Other than that, they also have pretty decent arch support to reinforce the natural shape of your feet.
These shoes will definitely do the trick when it comes to comfort. Firstly, these shoes feature a flexible and well-padded textile collar that won't dig into your ankles. They also feature full-length ADIPRENE+ cushioning with superior softness and rebounding.
The Adidas Performance Court Fury Basketball Shoes give you a great level of cushioning. Your feet won't become painful. Because these shoes do a great job at absorbing impact.
Key Features:
List Item
List Item
List Item
Specification:
Brand
List Item
Model
List Item
Weight
List Item
7
Adidas Performance Cloudfoam Ilation Mid Basketball Shoe
These basketball shoes do a great job at supporting your ankles all because they're high tops. They'll keep them in place to prevent rolled or injured ankles when jumping or running. Adidas Performance Men's Cloudfoam Ilation Mid Basketball Shoes offer decent heel and under arch support. These will reinforce the natural shape of your feet and keep your soles from getting hurt.
Its air mesh tongue, collar, and real quarter make these shoes so comfortable for any outdoor basketball game. This makes these shoes very comfortable as well as being well-padded in the mentioned areas. These added features keep the shoes fairly lightweight too.
The high traction rubber outsole that these shoes have makes them the ideal basketball shoes. This will have you crossing your opponents like a pro. These shoes also have a superior durable build that goes a long way in preventing tears. The combination of textile and synthetic materials makes these shoes extremely durable. And the perforations located in strategic points provide for more ventilation for your feet.
Lastly, these basketball shoes also feature a CloudFoam Sock Liner which is great for providing a snug fit for great stability. It also provides you with an amazing cushioning and does a great job at wicking away moisture too. While these shoes may be very cheap, they still do an amazing job at improving your outdoor basketball game.
Key Features:
List Item
List Item
List Item
Specification:
Brand
List Item
Model
List Item
Weight
List Item
8
Adidas Crazy Light Boost
The Crazy light Boost by Adidas is a great outdoor basketball shoe for light and fast players. But probably not the best option if you're landing heavy around the basket.
Adidas uses an extremely aggressive traction pattern that works very well. It doesn't matter whether your surface is squeaky clean or terribly dirty. Because the traction has got you covered. It will let you make every move you want to.
Two TPU wings that have been added to the ankle and collar area to make sure that your feet don't slip inside the shoe. Also, the external heel cage does a great job of keeping your foot from slipping from the footbed.
You get a very good level of cushioning with this shoe. This shoe provides you with a very low to the ground responsive ride instead of a bouncy and springy experience. The Crazy light Boost is great for quick players who are light on their feet. Know that the support on this shoe does a very good job of keeping your foot locked in.
This basketball shoe features a Jacquard upper. This is a very soft and comfortable upper while also being extremely durable for a woven upper. Rubber overlays have been added in high wear areas to provide that extra level of durability. Be informed that this shoe is not designed for explosive play. Explosive players may not get the support and cushioning they need with this shoe when they take a lot of hard landings.
Key Features:
List Item
List Item
List Item
Specification:
Brand
List Item
Model
List Item
Weight
List Item
9
Adidas Performance Crazy Explosive
You need a shoe that will consistently deliver rigidity and traction when you're playing outdoors. And that's precisely what you'll get with the Adidas Performance Crazy Explosive. Adidas uses their patented Coral Power Traction system on this shoe. So no matter what direction you're going, you can trust its traction to be there for you. The patterning is spaced ideally so as to avoid building up of dust.
The Crazy Explosive has great cushioning. The entire medial side of the shoe is fully exposed. The lateral side is encased by a soft TPU rubber. This adds to the necessary stability that the foam needs to deal with different basketball court surfaces. This shoe will help you to run faster and jump higher.
This shoe features Adidas' true Primeknit exterior material. It will make you feel like you are wrapped in a blanket. The Crazy Explosive provides you with a very good level of comfort and fit. The length of this shoe is just right. You'll find that your toes are exactly where you want them to be.
Adidas Crazy Explosive shoe provides a seamless experience that feels very natural. The lockdown fit and internal heel cage will keep your foot in place. The TPU spring plate situated between the mid-sole and outsole will keep the base of the shoe stable. Plus, you won't bend over the wrong way.
It has the most important feature which is the flat wide base in the forefoot. So whether you're making a hard v-cut or an immediate stop, the flat base works together with the great traction set-up to make sure that you don't roll an ankle.
Key Features:
List Item
List Item
List Item
Specification:
Brand
List Item
Model
List Item
Weight
List Item
10
AND1 Fantom Basketball Shoe
The AND1 Fantom is really an affordable pair of basketball shoes. They are so lightweight, breathable, but super durable too. Their synthetic build makes them highly resistant to average wear and tear. The mesh upper combined with the laser cut vents is what makes them very lightweight and breathable.
Another thing, this is an ideal outdoor basketball shoe because it has a lightweight EVA midsole. This midsole does not add much weight to the shoes. It also provides you with lots of underfoot support and cushioning.
These shoes have just the right amount of cushioning to keep your feet comfortable. The Fantom does a good job at absorbing impact energy and transferring it into takeoff energy. Plus, they also have a decent amount of arch support- reinforcing the natural shape of your feet and keeping your arches from being in pain.
This AND1 basketball shoe also has a hexagonal lacing system with flex zone technology. It provides you with a snug, stable, and well-supported fit.
We recognize that there are more shoes out there that are best for outdoor basketball that we haven't included in the recommendation. But we do hope that the points listed in this guide will help you distinguish the best outdoor basketball shoes in the market.
Key Features:
List Item
List Item
List Item
Specification:
Brand
List Item
Model
List Item
Weight
List Item
How To Find The Best Outdoor Basketball Shoes
Most basketball shoes are designed for indoor use and if you play a lot of outdoor basketball, you are probably familiar that this is the main problem. Indoor shoes don't last very long on rugged outdoor courts. So, it is very important to find the best shoes that can take the beating of playing on rough courts. Unless you want to buy a new pair of basketball shoes every other month.
Every player has a different style on the basketball court. Likewise, every basketball player has their unique strengths and weaknesses and all of these aspects factor into what ultimately makes the best outdoor basketball shoes for your needs.
Finding the best outdoor basketball shoes for your needs is a combination of choosing a shoe that fits the basic criteria for a basketball shoe and choosing shoes that work with your playing style. Before you start your search for your next pair of the best outdoor basketball shoes, you should be clear about what you are actually looking for.
Below are some tips for you to consider to help you find the pair of shoes that is ultimately right for outdoor basketball, your personal play style, or any specific considerations you have.
Durability Of The Rubber
We bet you already know that the rubber of the outsole suffers the most from playing on rougher outdoor courts. If your shoes feature a soft rubber compound you will probably end up with a completely slick outsole, or even worse, holes in your shoes, real fast!
This is pretty obvious and can probably guess it yourself. There is a huge difference in the rubber that is required for outdoor basketball shoes.
Overall, there are two things you want to look for when it comes to outsoles- with solid and hard rubber or with wide traction pattern.
Solid And Hard Rubber
Go for a pair of basketball shoes that features a tough, hard rubber sole. The required rubber that you will need for your outdoor basketball shoes needs to be hard and dense. This will ensure that the rubber holds up against rough abrasive surfaces, and that traction still remains in an outdoor setting. Know that hard soles stand up to the roughness and lack of uniformity in the texture outdoor basketball courts most often have. Plus, they also provide you with greater stability.
Know that soft rubber will not only break quickly, but it will deteriorate to the point where your shoes will lose grip within the first few balling sessions. All of the best outdoor basketball shoes in this guide have thick, solid rubber that is suited to the pavement and concrete outdoor surfaces.
Wide Traction Pattern
If you're the type of person who does crossovers and quick cuts, you'll need a shoe that will provide excellent traction. It is always so annoying to slip out whenever you are trying to change directions or needing to defend a shifty opponent.
Bear in mind that the amount of traction provided by a shoe relies on two factors namely, traction pattern and rubber compound that's used in the outer sole.
The "herringbone" is a very popular traction pattern that is often used in basketball shoes. The zig-zag lines of the rubber provide grip in every direction. Meanwhile, the empty space in between the rubber makes sure that dust doesn't stick to the surface of the sole.
The herringbone traction almost always works. But unfortunately, the other traction patterns are often a hit or miss. Sometimes, the designers try to get too innovative or focus on something that looks like a piece of art which makes you end up with a shoe that needs endless wiping or something that feels like skating.
Ultimately, a very narrow traction pattern will attract a lot of dirt and rubble and lose grip quickly. Make sure that you get a wide traction pattern that will last a lot longer on a dirty surface.
Material
Nowadays, there is a wide variety of upper materials used in shoes for basketball. You can choose from traditional nubuck leather, over the synthetic mesh to high tech textile materials.
The upper material usually suffers less during outdoor play as it should not be in contact with the surface of the court all that often. However, if you tend to toe drag more often or if other players are stepping on your feet all the time, you might want to consider looking into more durable upper materials like fuse or mesh.
Cheaper materials like mesh or other synthetic uppers need a little time to break in. Because these materials often start out rather stiff. The high-tech materials are often reserved for more expensive signature lines like the Air Jordan's or Kobe's. These are really soft and comfortable from the beginning.
Another thing to keep in mind when it comes to outdoor basketball shoes is how heavy they are as well as how well ventilated they are. Basketball is a game that involves a lot of jumping and running, so heavy shoes are definitely not ideal. This is a high paced game that will raise your body temperature and make you sweat a lot. Therefore, you are going to want shoes with some kind of mesh upper or lots of perforations in order to provide breathability for you. Remember, hot and tired feet are not going to cut it for an intense game of basketball.
Apart from aesthetics and comfort, modern materials used in basketball shoes all do a very nice job. Plus, they don't differ too much when it comes to performance. You just have to pick whatever material you personally prefer and can afford.
Cushion
An extremely important thing to keep in mind before getting any pair of outdoor basketball shoes is how well cushioned they are. Basketball is a game that involves a lot of running and jumping. And that means lots of impacts are being transferred to your feet.
Therefore, a good pair of basketball shoes will have a lot of cushioning in all of the right places in order to minimize impact and to make you feel like you're walking on a cloud.
Indoor basketball courts are much easier on the joints compared to the less-forgiving outdoor basketball courts. You need to look for basketball shoes with more comfortable cushioning that'll reduce the stress you put on your joints, especially if you have a recurring knee problem.
Cushioning of a basketball shoe becomes more important the heavier you are. If you are 5'6" tall who weigh 140 pounds, then you won't need a lot of cushioning. You'll probably prefer the responsiveness and court feel of a firmer setup. But bigger and heavier guys put a lot of pressure on their joints and profit immensely from a softer and more forgiving cushioning.
Are you a younger and lighter player? Then, additional cushioning is probably not as important to you. However, firm shoes can still lead to sore legs after a day of playing basketball outdoors.
There are a number of cushioning technologies out on the market. Every company has different styles for different use cases or budgets.
Apart from traction, cushioning really comes down to your personal preference. If you're a quick and light guard, you will want to look for a firm cushioning setup like Nike Lunarlon or Adidas Bounce. Note that cushioning that's too soft will only make you lose court feel and responsiveness. And remember that you'll be playing outdoors.
Support
Another important trait that any good pair of outdoor basketball shoes need to have is a high level of support. And as you know that goes for multiple aspects of the shoe. First of all, a good pair of outdoor basketball shoes needs to have a high top design that's going to support your ankles.
Playing basketball comes with a fairly high risk of rolling or breaking your ankles. Meaning to say, the more ankle support that your basketball shoes provide, the better. The basketball shoes in question need to have a lot of arch support too. This is to reinforce the natural shape of your feet, as well as to keep your feet from getting painful from the bottom up. Lastly, your outdoor basketball shoes should also provide good all-around support from the top so as to keep your feet snuggled in place, and stable as much as possible.
You can probably imagine a bulky high top with a lot of straps and laces when you think of supportive basketball shoes. Luckily in our modern world, modern basketball shoe designers have found other ways to provide players with safety and stability that is necessary. Just take a look at the shoes which are worn in by basketball athletes today. A lot of them now wear low tops which were unimaginable about two decades ago.
Outrigger
One common support feature used in many modern basketball shoes is the outrigger. The outrigger is usually placed on the lateral side of the shoe. This extension of the outer sole makes the base of the shoe wider and it also provides a stable base which protects your feet from rolling.
Midfoot Shanks
Another often used feature for support is midfoot shanks. These provide torsional support and heel counters that will lock you into the shoe. However, one of the most significant support factors is the fit and lockdown of basketball sneakers. If your shoes are just too wide, all other support features in the world will not be of any help to you because you will be sliding from side to side on every cut you take.
Meanwhile, if you are recovering from an ankle injury and you need even more support around your ankle, you should look into getting an additional ankle brace.
Fit
The fit of your outdoor basketball shoe is so critical. This is one of the most important things to consider when buying new shoes. If it is not just right, your performance on the court will be affected. You need to look for a good pair of basketball sneakers that can provide you with a very good level of fit. You want to be firmly locked in and not sliding left-to-right or front-to-back at all.
If your shoes are a little tight in the beginning that is alright, shoes will usually widen and become more comfortable as you break them in. It is always a good idea to try shoes in a store as much as possible. But if you can't or it's not an option, you can just get shoes in two different sizes, keep the better fitting pair and use the return policy for the other one.
The length of your basketball sneakers should also just be right. You want to have your toes exactly where you want them to be. A small amount of wiggle room ensures that your toes are not slamming into the front of the sneaker.
Price
It cannot be avoided that the shoes you use for outdoor basketball will have a shorter lifespan compared to the ones that you would normally use for indoor games. Therefore, it only makes sense that you look for cheaper shoes that you can replace more often. Unless you don't mind buying a new pair of basketball sneakers for outdoors every month.
Style of Basketball Shoes
There are three different styles of basketball shoes out there, namely low tops, mid tops, and high tops. A few decades ago, basketball players used to play in high tops that completely covered their ankles. But in modern times, more and more athletes are now wearing low top basketball shoes that look more like regular training shoes. We will now take a closer look at each style and their advantages and disadvantages.
Low Tops
Undeniably, low top basketball shoes provide maximum flexibility and they are often very lightweight. This shoe style is perfect for guards who don't want to add unnecessary bulk to their feet, and just want to feel light and quick on their feet. Athletes who are bigger and slower don't get enough from low tops. They might as well look for the protection of higher cut shoes.
Mid Tops
Mid Tops are a hybrid between low- and high tops. This second style of basketball shoes provides a little bit of both worlds. Not only do you get good flexibility and mobility, but you also get a decent amount of ankle protection and more stability. This is perfect for forwards or wings who don't need all the flexibility of a low top shoe but also don't like the bulkiness of true high top basketball shoes.
High Tops
If you watched how the NBA players' shoes appear many decades ago, this is the way basketball shoes used to look like for decades. Basketball athletes then would wear shoes that were high tops. High Tops provide a lot of ankle protection, support and are often nicely cushioned. These are perfect for big guys who are looking for maximum protection when they are fighting below the rim. High top basketball shoes sacrifice flexibility in exchange for more safety.
We just have to reiterate that low top shoes and mid-top basketball shoes offer only minimal ankle support without a separate ankle support brace. But if you opt to buy an ankle support, then it is not of a big concern as to what height your shoe is. Because the support is already there. However, if you do not want to spend the extra on the brace, then t is highly recommended to get a high top shoe. They usually finish just above the ankle that's why high tops offer the most amount of ankle support possible.
Summary
First and foremost, playing basketball involves quite a lot of running and jumping around. Both of these things generate painful impact energy that can become very uncomfortable very quickly to you. Thus, any good pair of basketball shoes will provide you with enough level of cushioning for a soft running experience. Additionally, they should be able to absorb any impact energy and to transform it into takeoff energy. This process will help you minimize foot pain and will allow you to run faster as well as to jump higher.
Do remember that you definitely need the best outdoor basketball shoes with a high level of traction. Traction will keep you from slipping and falling. Basketball involves a lot of quick movements as well as back and forth action. Therefore, traction is an important trait of basketball shoes so you can get past your opponents with the ball.
The best pair of outdoor basketball shoes will also offer you a high level of support and stability. First of all, basketball sneakers will support your ankles in order to keep them from rolling or snapping. Just in case you land the wrong way. Additionally, basketball shoes should support your heel. Not only that, your arches need support too to keep your heel in place and reinforce the natural shape of your feet. The shoes best for outdoor basketball will also offer great all-around support from all angles for the ultimate basketball experience.
Lastly, the best pair of basketball shoes will also help to minimize heat and weight. Remember that shoes that are heavy make your feet hot, sweaty, and tired. And apparently, they are not ideal for any basketball game. Overall, a good pair of basketball shoes will keep your feet well-cushioned. A good pair also keeps your feet well-supported from all angles, pain-free, cool, and extremely comfortable.