Best Volleyball Shoes this 2019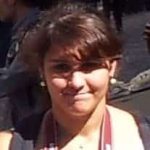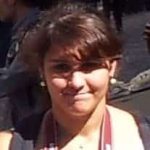 Volleyball is a very popular and fast-paced sport that requires a lot of agility and power. The best volleyball shoes will give you so many advantages when it comes to playing this sport. This is the reason why we have written this guide.
The sneakers you wear to play in every game have a huge part in how well you are able to maneuver around. The best shoes for volleyball will give you an edge in the court in terms of grip, cushioning, movement, comfort. And in general, it gives you an advantage in your overall performance.
We want to help you know what you should be on the lookout for when buying volleyball shoes. In this article, we have included a list of a few of the best volleyball shoes you can find on the market.
It doesn't really matter what position you play. What's important is that you are wearing the right shoes for your playing style, the best volleyball shoes.
Why Buy Volleyball Shoes?
You might wonder, "Why do I have to buy a specific shoe for volleyball? Can't I just wear any regular pair of shoes?" Well, there is a reason why you need to get yourself a pair of volleyball shoes.
Let's just say, volleyball shoes aren't just "shoes". They are specifically designed for what playing the sport of volleyball requires of you. These shoes are engineered to withstand the shock of hard landings. They give players like you the added traction in order to make quick, sharp moves.
Volleyball shoes serve every athlete by allowing maximum mobility during the game. They provide you and your teammates the maximum support and comfort that your bodies need. Remember, playing volleyball can result in painful joints, injured heels, and sore feet if you're not properly geared for it.
Your shoes need to have plenty of grips and cushioning if you are going to play volleyball. They should allow for quick movements and designed to handle intense pressure that the game puts your shoes under. Later, all these qualities will be thoroughly discussed.
Best Volleyball Shoes
Mizuno's Wave Lightning Z can help you if you want to become the most stable and quick player on the court. Mizuno has a statement that Lightning Z is for the "elite athlete in mind." This technically proves as a testimony of their dedication to creating awesome shoes. The Wave Lightning Z by Mizuno is a shoe that is lightweight and has great support. This volleyball shoe allows for agile movements, and most importantly, offers even toe-to-heel support.
You can be ensured that every contact made between your foot and the court will not be met with shock. All thanks to Mizuno's parallel wave construction. The shoe receives an even shock distribution and your foot receives nothing but comfort. And this is because of proper placing. Your quick movements are cushioned and heightened with the best technology to enhance your every step. This is due to the shoes' Dynamation flex grooves. The reputable shoe company has created what may be the most-agile shoe.
Mizuno has experience providing comfortable volleyball shoes with the newest technology. The Wave Lightning Z will support your every need during your games and or practices.
Key Features:
List Item
List Item
List Item
Specification:
Brand
List Item
Model
List Item
Weight
List Item
The ASICS Gel Rocket 8 is the best of the renowned Asics brand of shoes. These volleyball shoes will offer you great comfort and support in the courts. They are made from a ballistic material which is not only stylish but also lightweight.
The Gel Rocket 8 by ASICS is a low profile shoe. This pair also features a natural rubber outsole to improve traction and enhance lateral movement. There will be times when you'll be playing on the slippery indoor courts. But the durable rubber outsole will grip the surface to reduce the risk of slipping and compromising your performance.
This volleyball shoe is designed with a lightweight mesh upper for cooling. Rest assured, your feet will be kept feeling dry. ASICS Gel Rocket 8 also has synthetic overlays and a cushioned footbed for maximum comfort of your feet.
The Asics Gel Rocket 8 shoes are what you need if you want exceptional shoes. They are exclusively designed to make you comfortable and energized throughout the game. Just make sure that you choose the right size that fits perfectly.
Key Features:
List Item
List Item
List Item
Specification:
Brand
List Item
Model
List Item
Weight
List Item
3
Nike Volley Zoom Hyperspike
Nike is a world-renowned brand that has redefined how sports gear is built. The Nike Volley Zoom Hyperspike is an excellent example of what may be the best volleyball shoe. This shoe is made of a synthetic-and-mesh material, a Phylon midsole, and their superb lockdown technology,  For the volleyball player that spends much of their time off the ground during gameplay, this absorbs shock astonishingly well.
The Nike Volley Zoom Hyperspike is a lightweight shoe. Remember we told you that lightweight is essential when playing volleyball. And Nike has mastered the skill of the weight by supplying synthetic-upper with flywire 3.0 technology. In layman's terms, the Volley Zoom Hyperspike allows for you to jump and spike without any delay brought by a heavy shoe.
A great grip contact between the outsole and the floor is essential for proper gameplay when you're on the court. With the Volley Zoom Hyperspike, we can guarantee that every touch between your sole and floor has a durable grip. Props to the lightweight cushioning rubber. Being a prestigious brand in the field of sports, Nike created a product with great quality and comfort. This renowned brand also has to pay for the seasonings, which to many may be a bit pricey. However, for quality, the Nike Volley Zoom Hyperspike is a clear choice.
Key Features:
List Item
List Item
List Item
Specification:
Brand
List Item
Model
List Item
Weight
List Item
This is a synthetic, excellently cushioned, and a fan-favorite shoe. Wave Bolt 5 is created with the necessary technology for proper gameplay alongside the history of what made Mizuno a great brand. The Wave Bolt 5 shoes feature an excellent Parallel Wave cushioning system that works to disperse shock throughout the whole shoe. Its Dynamotion Fit is also present. This allows explosive movements more easily. All thanks to the uniquely designed grooves in the sole of the shoe and the natural arch design of the midsole.
Mizuno's Wave Bolt 5's upper is made from both synthetic and mesh materials. So, if you are looking for a volleyball shoe that is designed for maximum air circulation and gives your feet as much room to breathe and stay cool as possible, then the Wave Bolt 5 is a shoe from Mizuno that is right for you.
Key Features:
List Item
List Item
List Item
Specification:
Brand
List Item
Model
List Item
Weight
List Item
The ASICS Gel Tactic ticks all the right boxes when it comes to a good pair of volleyball shoes. Gel Tactic by ASICS even features something else that is often overlooked but makes a real difference for players. We are talking about the toe guard that makes a real difference in providing excellent protection for your toes. This is especially useful when you are diving to the floor, jumping and running around all over the volleyball court.
Aside from the toe guard, the upper also features a padded tongue and heel collar. Other features are a better comfort, a lightweight design, and an Air Mesh for better breathability. The midsole features the same Rearfoot Gel Cushioning System. This is found on many of the other ASICS shoes that effectively works to disperse shock. Gel Tactic's outsole is made from NC rubber that again is found on many ASICS shoes. This features more natural rubber than many others for better traction. The Trusttic System on the sole is also designed to reduce the weight of the sole to reduce foot fatigue.
Key Features:
List Item
List Item
List Item
Specification:
Brand
List Item
Model
List Item
Weight
List Item
6
Mizuno Wave Lightning Z2
Mizuno Wave Lightning Z2, the best running shoes for volleyball has all the standards required of a volleyball shoe. It is designed with the most advanced technology to give you the stability and support needed when playing. This shoe's non-marking gum rubber is designed with Extra Grade quality to provide the best grip and balance on indoor surfaces.
Wave Lightning Z2's extra cushioning and padding will keep your feet safe no matter how aggressive you play. This volleyball shoe by Mizuno also has a parallel wave technology which uniformly disperses shock throughout the sole. This provides the excellent cushioning and enhanced stability that any volleyball player needs.
The Dura Shield toe guard on the front part protects the player from damage caused by dragging your foot during serving and play. Its Dynamotion Fit technology minimizes the foot's natural distortion on the shoe for a perfect fit. The Anatomical Cup-In-Sol should keep your feet comfortable at all times
Wave Lightning Z2 is designed with a signature lightweight midsole material for enhanced rebound and a better jump when striking. This feature will keep you agile and swift throughout the game.
Key Features:
List Item
List Item
List Item
Specification:
Brand
List Item
Model
List Item
Weight
List Item
7
ASICS Gel Netburner Ballistic
This ASICS Gel Netburner Ballistic offers plenty of reasons as to why it is a phenomenal volleyball shoe on this list. It's made of synthetic technology and a more natural content rubber sole. This is a volleyball shoe worthy of your attention and your wallet. All because of its cushioning properties, reducing weight, and rearfoot and forefoot gel cushioning. The impact of rubber and floor means better traction for those swift movements due to the natural rubber content. The NC rubber outsole it has is different from solid rubber. This allows for complete traction regardless of where you land after your jump.
When it comes to shock absorption, it has been said that ASICS GEL is one of the best technologies there is. The reason why you can find it with the Gel Netburner Ballistic. This volleyball shoe responds to your heel pressure.  It has a durable mesh, lightweight features, and a stylish look. Its price compared to many seems fair for the quality of a shoe you are receiving. Most especially with added support for your back, legs, and feet, these are so worth it.
Key Features:
List Item
List Item
List Item
Specification:
Brand
List Item
Model
List Item
Weight
List Item
Mizuno has indeed created a blend of synthetic and mesh comfort. Any expert would describe Wave Tornado 9 as what could be one of the best volleyball shoes. The Wave Tornado 9 is superb for fast-paced volleyball gameplay that requires a lot of moving.  This is made possible by the added security of shock-absorbing cushioning, enhanced AP midsoles, and revolutionary foot technology. Wave Tornado 9 allows for minimal stress and maximum agility.
Due to the highly-praised Pebax Mizuno Wave Technology, each jump is secured. Whenever you land, you will feel like you are on cloud 9. You are giving your foot a special gift upon impact with the superior stability and expert cushioning. With Mizuno's low-stress technology, they've designed a shoe with a perfect fit that eliminates distortion and discomfort during a game. And that leads to less foot-stress over time.
If long-term quality is of your primary importance, then these Mizuno volleyball shoes will deliver. In pricing scale to other volleyball shoes, they may be considered slightly higher. But, quality is worth it if it means scoring the winning point.
Key Features:
List Item
List Item
List Item
Specification:
Brand
List Item
Model
List Item
Weight
List Item
This company has made its mark in any sports and volleyball is no different. Adidas has created a name for itself as one of the leading sports companies in the world. With the next generation of Adidas Team Volleyball shoes, you get the added comfort of a flexible outsole. Alongside it is the breathable mesh upper to add to their already comfortable and stable shoes for volleyball.
It can be frustrating to keep your feet cool during active gameplay especially if your shoes are not "breathable."The Adidas Volley Team 3 has open mesh uppers. You will certainly receive maximum ventilation and comfort so you can focus more on the game.
You have three colors to choose from, and the price of this pair is about the medium range on this list. From the moment you use these shoes to their full potential, the benefits are immeasurable.
Key Features:
List Item
List Item
List Item
Specification:
Brand
List Item
Model
List Item
Weight
List Item
For the volleyball enthusiasts who want a great entry shoe, the Gel Upcourt is the best volleyball shoe that you could get. With this shoe, creators of this footwear invite you into the world of ASICS technology without spending a lot on professional shoes. This pair has the many benefits of ASICS such as synthetic materials, great-grip full-length rubber soles, and mesh underlays. These stylish shoes are guaranteed a fan favorite from a reputable company with a great track record.
Many other volleyball shoe manufacturers may lack in breathable technology. Not ASICS, this company ensures that you have your maximum comfort at the forefront of their every shoe. Their breathable upper mesh allows for your feet to receive air during gameplay. This way your feet can actually "breathe."
Another feature that you could enjoy is that it has a rear foot gel cushioning for added comfort. This additional feature allows you to play your best during any practice, training or a full game match. You will no longer suffer heel pain with ASICS specially formulated gel formula designed for volleyball enthusiast.
Key Features:
List Item
List Item
List Item
Specification:
Brand
List Item
Model
List Item
Weight
List Item
How Do You Find The Best Volleyball Shoes?
Well, it depends. There are numerous variables when it comes to finding the perfect pair of volleyball shoes. Who makes the best volleyball shoes? What position do I play? What are the factors to consider? Etcetera, etcetera…
As previously mentioned, volleyball is an intensive sport. It involves a lot of jumping, striking and sharp turns. And if you wear shoes that are not designed for playing volleyball, it will increase your likelihood of incurring injuries. Eventually, the stress caused in your knees and feet will take a toll on your body. Without any doubt, it will affect your overall performance.
That is why you need to invest in the best volleyball shoes that will protect you throughout your games and practices. You have to have the best pair that is comfortable and efficient from start to finish.
Your personal preference may be the probable guiding factor when choosing volleyball shoes. But, there are some quality traits that your volleyball shoes should have. If you want to be able to play to the best of your ability, you need to consider the following aspects.
Upper, Midsole & Sole
When you are shopping online for shoes, it is quite common to see the aspects of them described under these three headings. To be sure that they perfect for volleyball, you need to look for the following features:
Mesh Upper
A good quality volleyball shoe usually has an upper that is made up of mesh. The upper of the volleyball shoe consists of everything above the sole. Your shoes' upper should also have enough vents to allow for more airflow. Shortly, you will understand why it should be made of mesh and why it needs to have limited overlays.
A mesh upper provides the player with plenty of air circulation throughout the game. Mesh uppers will also keep your feet cooler during your play.
Uppers made of mesh will reduce the amount of moisture in the shoe that can be produced while you are in the games or just practicing. Uppers need to have the right amount of ventilation to adhere to the standards in this regard.
Along with helping in preventing moisture build-up, mesh uppers also prevent the buildup of heat in your shoe. If possible, stay away from anything that is made of leather. The leather is water-resistant. Plus, it has properties which will work against temperature regulation and moisture management on the internals of your shoe. You would rather go with the synthetic material than an upper made of leather.
As much as possible, the uppers need to be lightweight. This is so they don't weigh down the player during the game or practice. To reiterate, the best volleyball shoes have a mesh upper.
Midsole
The midsoles of your volleyball shoes are designed to protect that area of your foot. Midsoles take the brunt of the action which is the ball of the foot. Volleyball players spend most of their playing time on the balls of their feet. This is so that they can move fast in any direction.
The best volleyball shoes are designed to provide stability and speed. It allows you to quickly move forward, backward and also laterally. Moving laterally puts a lot of strain and stress on the balls of your feet. This means the midsole of the foot absorbs the shock.
Just like other sports shoes, like cross trainers and basketball shoes, they are created to move forward in a fast and efficient way. The midsole of your volleyball shoe needs to be flexible but extremely strong. It needs to be very strong to handle any shock and support the feet appropriately.
It is only normal to find midsoles made of foam in the less expensive volleyball shoes. But for much higher quality shoes, you will find that their midsoles have gel or air cushions. It may vary from company to company, though.
Since gel or air cushion was mentioned, you'll typically see Gel Cushioning System being used in the midsole nowadays.
Some shoes are designed to have more of an emphasis on cushioning on either the forefoot or rearfoot area. While other volleyball shoes will have equal cushioning all over the foot. For volleyball, it is arguably more important to have better cushioning at the rear due to all the jumping you will do.
Another commonly stated aspect of a good shoe is the flexibility of the volleyball shoe. It is necessary to wear shoes that feature a good amount of flexibility in the midsole. And this is all because you need to be able to take off quickly at all times. And allow you to move in all directions due to the nature of the sport.
Outsole
On the outside of the shoe, the outermost part of the sole that comes into contact with the ground is called the outsole. The outsole is the component of the shoe that is responsible for surface traction. Outsole profile refers to the design of the outsole as well as its grooves. Obviously, this area of the shoe is meant to grip flat surfaces. Therefore, you don't pick a shoe with studs or spikes on the outsoles.
What you will look for, instead, is a more flat surface area at the bottom of the shoe. This will generate more friction. And this will then allow for a much better grip of the sole to the surface of the floor.
The material that is used in the outsole plays a huge part. What works well in conforming with the surface of the floor is soft gummy rubber. EVA material is great too. You can find it in most performance shoes. Not only because of its strength but also due to EVA material's flexible and light nature. This kind of material also helps in shock absorption.
The outsole of volleyball shoes needs to incorporate open grooves. It is so important that groove on the underside of the shoe is closed in.
Outsoles with grooves that are completely flat will trap liquids in between it and the floors hard, flat surface. Imagine a worn out, old shoes' outsole, that's what we mean with closed in outsoles.
Just like when a car tire hydroplanes, the shoe won't grab traction. It is due to the water cutting off contact with it and the floor causing the athlete to slip and fall over.
Closed grooves will trap water in. However, if there are open grooves, any moisture from sweat that's trampled on is easily pushed out from the outsole. It prevents it from being trapped between the bottom of the shoe and the floor. In turn, it lessens the chance of losing traction.
Breathability
The best volleyball shoes to play in with should be made of breathable materials or have a great ventilated system. The need for breathability is the same across all shoes for sports. If your shoes have plenty of air flow, your feet will feel dry and stay cool even if you've been playing for extended hours.
No player wants blistering and moldy feet. The right amount of airflow and ventilation can ensure that no moisture gets trapped within your shoe. It is also important that you wear a proper pair of socks.
Comfort and Cushioning
To reiterate, volleyball involves long hours of jumping and landing. And this might take a toll on your joints, feet, and knees. The cushioning technology in shoes has advanced over the years and this is where different brands use a unique technology to cut a niche in their products.
Gel cushioning has now become popular among shoe manufacturers. Some brands feature foam that is primarily designed to disperse the impact when the shoe hits the ground. Others have air pockets that propel the player's jump. While some use parallel wave technology that helps the attenuate shock experienced due to impact.
As a volleyball player, you must ensure that the shoes you buy have adequate cushioning to protect your feet and absorb impact shock.
Grip and Traction
The best volleyball shoes should have gum rubber soles for traction purposes. Sometimes the court can get quite a bit slippery. So, you will be needing plenty of grips when you are playing.
Volleyball shoes with gum rubber soles ensure that you will not be slipping and slide all over the place. Grip from the rubber sole helps avoid injury and also ensures that your shoes won't leave marks on the court.
As we have mentioned earlier, the outsole is the area or component of the shoe responsible for surface traction. Profile of the outsole refers to the design of the outsole and its grooves. Of course, the outsole of a volleyball shoe is meant to grip flat surfaces so you will not be picking a shoe with studs or anything that can affect your sole's grip. Instead, what you need to look for is a more flat surface area at the bottom of the shoe which will generate more friction which then allows for a much better grip of the sole to the floor's surface.
The material used in the outsole will also play a huge part. The soft gummy rubber will work well in conforming with the floor's surface. EVA material is great also, and you will find it in most performance shoes due to its strong, yet light and flexible nature. The EVA material will also aid in shock absorption.
Stability and Support
Make sure the shoes you are eyeing to buy have plenty of stability and strength to allow fast movements. The best volleyball shoes have great support for all kinds of movements. Lateral movement is very important in volleyball. The best volleyball shoes are made to support sudden side-to-side movements, just like basketball shoes.
These movements are typically done from the balls of the feet. The midsole of the volleyball shoe needs to allow this. This is the reason why special designs are made. It separates them functionally from other shoes even if the external looks are similar.
Know that there is a difference in the performance of volleyball shoes to basketball shoes. It's that basketball shoes are created for forwarding maneuvers while volleyball shoes are created for lateral maneuvers.
The midsole will take most of the force generated in volleyball. Therefore, it will need to be able to stand up to the punishment. At the same time, it should give the flexibility needed for this movement. This is where EVA material comes in to play, again.
Lightweight
The best volleyball shoes need to be lightweight. This is a very important aspect to look at. You should be able to get off the ground as high as possible. If you do not have heavy shoes weighing you down, you will feel much lighter on your feet.
Durability and Longevity
Any shoes for sports always take a beating. And that is definitely true for volleyball shoes too. Every up and down, hard landings and constant pressure that is put on the material make-up of the shoe will lead to their untimely destruction. Most especially if the shoes are put together poorly by the manufacturer or poor materials are utilized.
There is certainly nothing is worse than your volleyball shoes giving up on your mid game. This could have a lot of consequences, including but not limited to an injury to the foot of the athlete.
All volleyball players would want their shoes to hold up. A good pair should last at least a full season and a great pair longer if used on an everyday basis.
Due to constant rubbing, the outsoles will be the first part of the shoe that will give up first because they will lose traction. Some soles will become warped while other shoes will stretch. The fit will become affected in a really bad way. This is just one of the worst cases. Typically, this phenomenon will be observed in cheap, low-quality shoes.
Another thing that will ensure your shoes to give in before their due date is by walking on cement with them. It is also not advisable to wear them as your everyday shoes. It is highly suggested that you keep them on the court and invest in a second casual pair for walking around in.
You will save money with this technique in the long run. Because you won't have to replace your shoes again for a long while if you have used them properly. Above, we have included shoes from only reputable brands that are known for their high-quality manufacturing and industry standard material, so you don't have to worry about the quality you will be receiving.
Proper Fitting
Make sure the shoe you'll buy fits snugly but does not pinch or rub unnaturally. You want the shoes you choose to move with your feet easily. But you do not want your feet to move too much inside your shoes. Another thing, make sure that there is no more than a finger width of space between the end of your toes and the tip of the shoe.
Best Volleyball Shoe Recommendation
At last! You made it to this part of our guide. We hope you've kept in mind all the important factors that you need to consider when buying your volleyball shoes. There are tons of good volleyball shoes on the market. Our top picks for the best volleyball shoes are among the most sought-after basing from the factors we have discussed above.
Asics and Mizuno are the top brands or manufacturers that make the best volleyball shoes. These two companies utilize the most advanced technology there is. And they are continually working on significant improvements in their shoes.
It is necessary to note that they are the brands that offer volleyball shoes for the youth. Their shoes are widely used around the world and are highly recommendable. They are very stable, certainly comfortable, supportive, durable, well cushioned and very affordable. Basically, they meet the standards of a good shoe for volleyball.
Conclusion
The best volleyball shoes are engineered to provide exceptional traction and ankle support. Without these, you won't be able to handle the fast position changes the game requires. You need to be ready for all the start-stops, the pivoting, the jumping and the fast movements across the court.
Your mind should be completely focused on the task at hand during gameplay or even just your practices. You need to focus on your body movements, and how to achieve the winning goal. This is not just for you but for your teammates and coach as well.
That being said, you should not be stressing over your volleyball footwear. Having the proper knowledge of what to look for in great volleyball shoes is key in supporting your abilities. Always search for lightweight and breathable shoes for better agility and mobility. Always.
In addition to that, a great outsole grip is important to ensure there will be no slipping during your activities.
And finally, your shoes' cushioning needs to be of the greatest quality for proper foot movement. This will also minimize any pain that you may feel after playing for hours. If you are frequently jumping and landing hard, or moving too quickly and putting a lot of weight on certain areas of your foot, the cushioning will aid the transition between you in mid-air and you touching the floor.
Are you leaning towards Mizuno and ASICS or Nike and Adidas? Do not fret. Each of these companies on this list offers the needs that a proper volleyball shoe demand for the players who are wearing them.
If you are new in this sport or a professional, you should start by building a base of confidence that can only be enhanced by your volleyball footwear. Your feet will thank you, and so will your team once that winning point is scored by you.