Removing The Orange: The Best Toners For Brassy Hair – 2019 Review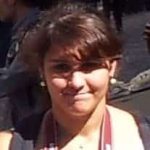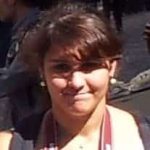 Do you hate brassy hair? I'm with you, sister. You are not alone. I understand how frustrating it is to spend time and money dying your hair, only to see it transform before your eyes into a brassy mess. But don't worry! There's plenty of ways on how to fix orange hair and prevent it from happening again. I found out that one of the best ways is to use a toner for brassy hair.
In this article, we have reviewed five of the best toners for brassy hair. We hope you can find your match from our list. Also, we've included some ways and tips to achieve the best results.
What are you waiting for? Read away…
5 Best Toners for Brassy Hair in 2019
I love using a toner for brassy hair, and this version by Wella is the real deal. Just mix it with your developer and you're good to go! If an attempt to go from brunette to blonde has left you with orange hair, this Wella toner for orange hair will be your saving grace. Just be sure to use this product in a well-ventilated area, as it is very strong.
Have your favorite toner for brassy hair ready to go? Here's how to apply it correctly, whether you use a DIY hair toner or a purchased one.
Step 1
Begin with a strand test. Apply the toner to a hidden section of hair. Follow the instructions and make sure you like the results. If so, continue.
Step 2
Wash hair, making sure to remove any residual products.
Step 3
Mix developer and toner together using a ratio of 2:1 (2 parts developer, 1 part toner).
Step 4
Apply the mixture to hair in sections. Begin on the hair shaft, working towards the ends. Finish with the roots.
Step 5
Once all of your hair is covered, let the toner sit for 30 minutes.
Step 6
Rinse out the toner and condition if desired.
Key Features:
True-to-tone color
Vibrant
Long-lasting
Specification:
Brand
Wella
Model
Color Charm Liquid Toner T#18
Weight
42mL
Pros
Removes any yellow or light brassy tones
Doesn't have to be left long to achieve results
Cons
Should be in well ventilated area because it is very strong
Requires peroxide which damages hair
Can leave hair dry after rinsing
If you want to get rid of brass in a flash, give this application a try. The Brass Banisher is for natural, color-treated, or highlighted hair. It can get rid of brassy tones in just five minutes. I love that this product is ammonia-free and incredibly easy to use. I saved myself a trip to the salon with this treatment!
Key Features:
For color-treated hair
Instantly tones down brassy yellow, gold, reddish and orange tones
Specification:
Brand
L'Oreal Paris
Model
Colorist Secrets Brass Banisher
Weight
7.8 ounces
Pros
Gets rid of brassy tones in just 5 minutes
Ammonia free
Easy to use
Cons
It may dull the hair color
Could take more than 30 minutes to achieve results
Clairol makes an affordable shampoo that's protein-enriched to tone down brassiness for those with blonde or silver hues. I gave this shampoo a try after noticing dull yellow tones in my ash-blonde hair. It only took one wash to notice a difference! If you have brunette or red hair, this isn't the version for you. However, if you're blonde like I am, this is the best shampoo for removing brassiness.
Key Features:
Tones down brassiness
For natural or color-treated hair
Specification:
Brand
Clairol Professional
Model
Shimmer Lights Shampoo
Weight
16 oz.
Pros
Affordable
Best for blonde and silver hues
Cons
Will not work for brunette or raid hair
Bottle leaks from the nozzle
Sold in only limited stores
Don't have time for a toner for brassy hair? Here's a shampoo that takes the work out of toning. I always use this shampoo after having highlights put into my hair. It definitely helps stop the brassiness between salon visits. I use it about twice a month, and it seems to extend the life of my highlights by weeks. I haven't had any issues with my hair drying out, either.
Key Features:
Removes unwanted yellow and brassy tones
For blonde and grey hair
Specification:
Brand
Fudge Clean Blonde
Model
Violet Toning Shampoo
Weight
300mL
Pros
Makes hair look fresh
Lathers easily
Cons
Some say that it dries the hair
Stains the hands
Cannot be left long on because its potent
Sometimes removing brassy tones from your hair can leave it dry and brittle. If this has happened, just use this conditioner to reverse the damage. This product smells fabulous, and with only a few uses, your hair should be back to normal.
Key Features:
Neutralizes brassiness and unnatural tones
For colour-treated blonde hair
Specification:
Brand
John Frieda
Model
John Frieda
Sheer Blonde Color Renew Tone-Correcting Conditioner
Weight
8.45 oz.
Pros
Saves dry and brittle hair
People love the smell of the product
Cons
Results are not consistent
Packaging in unsatisfactory
What Are The Causes Of Brassy Hair?
If you've noticed a brassy hue to your hair, there are a few scenarios that could be causing it. Keep on reading and find out if any of the following sounds like the culprit behind your brassy hair.
You Have Darker Hair
Sometimes, your natural hair color can put you at risk for brassy hair. If your hair is naturally on the darker side, attempting to go lighter can result in a brassy tint.
This is less likely if you already have light hair and go just a shade or two lighter. In other words, the darker your natural hair, the higher your chance of developing brassy hair over time.
The Products You Use
Other times, hair products are the reason your hair isn't keeping its true shade. Products with parabens, silicones, and sulfates can strip hair color, leaving it more susceptible to developing a brassy tint.
Can strip hair color, leaving it more susceptible to developing a brassy tint. To avoid this happening you can go all natural like some top beauty bloggers have suggested. Also, if you use shampoos that are geared towards a hair shade opposite of yours, you could be doing more harm than good. If you use a toned shampoo, make sure that it matches your current shade.
Hard Water
How's your water? If the water coming from your shower head has a high level of mineral deposits (hard water), your hair can begin to turn brassy.
This is due to build-up caused by the deposits, which leaves your hair prone to damage and unable to absorb moisture.
The Environment
If you expose yourself to more pollution or smoke than most people, you might also be looking for a brassy hair fix.
Smoking is bad enough for your health, but it can also leave you with less than healthy hair.
Even if you don't smoke, spending a lot of time around those who do can leave you with damaged locks.
Also, if you don't protect your hair from:
The Sun
Chlorine
Salty Ocean Water
Noticing brassy hair over time isn't unheard of.
What Is A Hair Toner?
A toner is also called a gloss. It's a demi-permanent color that changes the chemical pigment composition of hair shafts. It's used to change brassy tones into soft, warm hues.
So how does a toner help? The best toner to take out brassy orange will grab a hold of the orange and yellow shades in your hair and neutralize them, leaving behind shades of blonde or silver that are much more flattering. If you're wondering how to fix brassy hair, a toner is your best tool to use.
How To Avoid Brassy Hair?
Once you understand what causes brassy hair, you can begin to take preventative measures to keep it from happening in the first place. These measures will leave you happier with your hair color and, in many cases, with happier, healthier hair overall.
Wash your hair less. Washing it every day can cause build-up. Worse, the harsh chemicals in most shampoos and even tap water can cause your shade to change.
Use cold water. When showering, use cold water to close the hair cuticle and prevent frizz. This will also help to preserve your hair color and prevent brassiness.
Use a toned shampoo. For most, a purple-toned shampoo will work. It's similar to a blue toner for orange hair and is ideal for refreshing faded color and neutralizing any brassiness. Just make sure to only use such a shampoo every other week, or your hair might begin to dry out.
Protect your hair. If you're planning on spending a day outside, wear a hat to protect your hair from the harsh sun rays. You can also try a scarf, or try to spend as much time as possible in a shaded spot.
Try a dry shampoo. If your hair is looking a bit brassy, try using dry shampoo between washes. This should help to bring down yellow tones and remove build-up that could be contributing to the brassy look.
There you have it! If you keep noticing a brassy hue every few weeks after coloring your hair, or if you accidentally messed up your color, you now know how to fix brassy hair. A simple product can prevent those unwanted shades of orange and yellow, leaving you with gorgeous hair that's the perfect shade for you.