African Hair Braiding Essentials – 2019 Review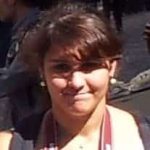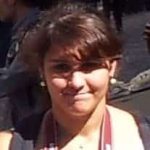 You are probably buzzing with excitement to get your own hair braided. Who wouldn't be? You probably have a rough plan in your head on what braids you want and maybe even where to get it done. Before you speed off to your nearest salon, you still need to have the essentials ready.
To make sure that you will get the braid of your dreams, you need to be equipped with the right products. We've listed the products that your salon might not have but will be extremely useful to you, especially if your scalp is more sensitive than others.
Hair Braiding Essentials
Prepping the Scalp and Roots
You can't actually just walk in a salon and get your hair done without first prepping yourself properly. If you want an African braid style that will look great and last long, you need to ensure your hair will be able to hold on to the braids. For that, you'll need a hair product that can keep your hair sleek without making it stiff. A highly recommended product is Oyin Handmade's Burnt Sugar Pomade which is a hair ointment that has a nice waxy texture and is formulated with oils, butter, and veggie waxes. This product will nourish your scalp with essential fatty acids. Best of all, it's non-greasy and long-lasting.
Oyin Handmade's Burnt Sugar Pomade isn't going to be enough prep, as great a product as it is. You'll have to protect your roots too. An oil-based hair product is a good idea since it will not only lock in much-needed moisture but will also provide new growth elasticity to your roots as time goes on and your hair starts growing longer. Cantu Tea Tree & Jojoba Hair & Scalp is a good example since it's made with pure shea butter, tea tree, and jojoba oil. This product will replace any vital oils your scalp needs so your hair will be stronger, healthier, and even shinier. It promotes healthy growth while soothing your scalp as your braid tugs at the roots.
Lastly, once your hair is braided, there will be several hair partings that leave your scalp open and vulnerable to the elements. If you're not careful, you'll damage your scalp. A decent scalp balm should do the trick. Sulfur 8 Medicated Hair and Scalp Conditioner can help fight flaking and dandruff plus improves hair texture.
Hair Prepping
Before getting your braids done, you should also prep your hair so that it'll be nice and manageable. You don't want dry or limp hair braided. That's just a disaster waiting to happen.
If you're into organic products, anything with shea butter, beeswax, or coconut oil is a good bet. Shea Moisture Jamaican Black Castor Oil Strengthen & Grow Loc and Braid Butter is a product that comes highly recommended. It gives your scalp that extra boost and repairs damaged hair.
Staying Fresh and Healthy
Once you've got your braids, don't think that you can just leave them be until the next time you have to get them done. Braided and twisted hairstyles can start to smell after some time. The right hair tonic can keep your lovely braids fresh. Bumble and Bumble Tonic Lotion Hair Primer can do wonders for you braids with its rich mix of vitamins and herbs, even a dash of tea tree oil for its antibacterial properties. If you're not the type to use conditioner in the shower, this product is made for you.
You should also remember to keep your braids looking naturally shiny. Oil sheen sprays can add much-needed shine to your hairstyle. Drybar's Sparkling Soda Shine Mist can touch up your braids with just a few quick spritzes. This hair mist relaxes frizz and static on your hair without actually weighing down your braids. Plus it has UV absorbers to keep your beautiful dark hair color from fading.
If you have a tendency to scratch and pick at your braids, there's a high chance that fuzziness and friction will occur so you'll need Carol's Daughter's Mimosa Hair Honey Calming Tension Spray to soothe your scalp. It's got peppermint and orange oil so your scalp will be refreshed and relaxed. The smell is heavenly too!
Another great product that you can use to smoothen the ends of your braids is OGX Coconut Milk Anti-Breakage Serum. It can strengthen, condition, and protect your braided hair. And if you're looking to add more moisture to your hair without the frizz, this weightless leave-in conditioning spray, Macademia Professional Moisture Conditioning Mist, should be your go-to product. It's infused with the pro-oil complex of macademia and the hair strengthening and repairing qualities of argan oils.
As a bonus, researchers have said that caramel is actually great for softening naturally curly hair. If you're interested in that, you can read our article about caramel hair treatment here.
Protecting Your Braids While You Sleep
One thing you have to always remember about having braids is that you need to be careful about exposing them to possible damage or putting too much stress on them. Even while you're sleeping, you have to take note of your braids.
Tightly wrapping your braids with a scarf or a head wrap at night is the advised method of avoiding damage to your braids. With the scarf or head wrap in place, your braids won't get rubbed on as you sleep. You'll wake up flawless and fresh.
If you don't have one already, you can get a Paisley Cotton Bandana online. It works great as a head wrap.
For the average person, having one's hair braided is usually for practical or aesthetic reasons. In Africa, hair braiding is a much deeper and complex practice that's been around for centuries. African hair braiding is a chance for girls and women in the community to bond. One's type of braid can even symbolize one's standing in the community.
If you're curious to learn more about the ancient and beautiful art of African hair braiding, keep on reading. We'll give you a brief rundown of the history of African hair braids, their multitude of functions over the years, as well as some tips on how to care and maintain your braids.
History of African Hair Braiding
You'll be surprised to know that African hair braiding can be traced back as early as 3500 BC. This ancient art form has been kept alive through generation after generation. What's more, is that each style of braiding is unique, often have deep cultural significance.
There are different styles of braiding in every region and every tribe on the continent. Some have evolved over the centuries, but most have retained their distinct style.
Styles and Patterns
In West African countries especially, hair braiding slowly developed into more complex patterns, each signifying a certain aspect of the wearer such as their age, social status, and the village of origin. Complicated hair treatments are even done on African women's hair, but they're usually for special occasions. For instance, they do elaborate hair treatment when a woman is getting married or other important ceremonies.
At a young age, the girls get their hair braided or knotted by their older relatives like their mothers, sisters, cousins, aunts, even grandmothers. Braided hair is mainly a form of individual fashion and self-expression.
In certain areas in Africa, there are also men who have their hair braided either for practical purposes or as a status symbol.
The Ancient Art of Braiding
Unlike the simple and common braids of today, African hair braiding can be extremely complicated and incredibly time-consuming. Certain styles are more difficult than others. Some braids can take a whole day to finish and others even more than that.
Women initially learn how to braid by watching their elders. Then, when they're ready, they start practicing what they learn on girls of their age group or younger. Typically, no girl would agree to have their hair braided by a younger girl whose skills are still developing.
Once a woman has mastered the craft, they have wordlessly agreed to informal reciprocity to this art. You see, when a person braids your hair – spends their time and energy on making sure your braids are perfect – it is usually expected of you to reciprocate the favor. You have to braid that person's hair too.
Interestingly, the practice of keeping this elaborate traditional art alive depends on how much free time the people in the community have. That's why African hair braiding is more common for people in rural communities and tight-knit remote villages.
In urbanized areas, hair braiding is left to professionals since they're likely the only ones who have the skills to create complex braid styles. People in busy modern cities don't have the time to spend a whole day on doing someone's hair.
Modern African Hair Braiding
Salons in urban areas in Africa now usually offer a simplified version of the traditional African braids. Even in the United States, braiding salons have gained popularity over the last two decades.
Better still, the custom of women socializing and bonding because of braiding continues even in professional hair salons. Even with less intricate braids, finishing a braid still takes quite a bit of time, so braiders and customers talk and joke during the entire session. It's not uncommon to find a friendly and cheerful environment in hair salons.
It's safe to say that African hair braiding has, despite rapid industrialization and urbanization, continued to live on.
Hair Talk
Now that we've explained a quick history on braids and why they're so important, let's get on to the actual hair braiding.
First things first, you need to know that there are different types of hair and each type has a specific way they need to be treated and styled. Before you can even decide what braids you want, you need to know what type of hair you have.
Generally, there are four types of hair: straight, wavy, curly, and kinky. For the most part, African-American and black hair isn't straight. Usually, it's either curly to kinky hair, with a few closer to having wavy hair.
Kinky Hair – Type 4
Kinky hair – categorized as type 4 hair – is the type of hair that is very tightly curled. With this type of hair, you can clearly see a curl pattern. The strands can range from fine to thin, coarse to densely packed. Kinky hair is extremely wiry and even more fragile. This hair type has the fewest cuticle layers than on any other type, so it isn't as protected from damage and stress. Because it's incredibly tightly coiled, a type 4 hair is known to shrink up to 75% of the actual hair length. So if a person with this type of hair appears to have short hair that barely touches their shoulders, if you took a strand and stretched it straight, you'd be surprised to see that it's much longer than it appears.
Type 4 hair has two subtypes: 4a and 4b. The first one, 4A, is a lot like curly hair. It's tightly coiled hair that has an "S" pattern (much more definite compared to 4b), and usually has more moisture. 4b has a "Z' pattern," and the strands bend at sharp angles. This subtype is drier than 4a and has a cotton-like texture.
Curly Hair – Type 3
Compared to kinky hair, curly hair has a more defined loopy "S" pattern. There's also more volume on this hair type so you can style it much easier and even straighten it with a blow-dryer. The curls in Type 3 hair are springy and have well-defined shapes. Moreover, despite what people might believe, curly hair is very soft and fine, not at all coarse.
Type 3 hair also comes in two subtypes though it's quite common to find a combination of the two. The first subtype, 3a, has curls that are loose, big, and the hair itself is usually shiny. 3b hair has a medium amount of curl. You can have tight corkscrews or bouncy ringlets.
Wavy Hair – Type 2
Of all the hair types common to African and African-American hair, wavy hair is the type that sticks the closest to the head. There is no bounce with wavy hair even if you layer it. The curls are "S" shaped and are much more easy to manage than curly or kinky hair curls.
Type 2 hair is divided into three subtypes: 2a, 2b, and 2c. 2a is the easiest to straighten or curl since the hair strands are fine and thin. The second subtype is a little bit more textured. 2b isn't as easy to style, and it tends to frizz. 2c hair is the most resistant to styling with thick and coarse strands. This last subtype also is the quickest to frizz.
Functions of African Hair Braiding
There's a long list of functions of African hair braiding. So many, in fact, that for brevity's sake we won't mention all of them. There are, after all, a lot of countries (each with different tribes) in Africa and each of them have their own traditions and customs.
Here are just a few common functions of African hair braiding. It's a visible indicator of whether a person is married, single, or even at the right age for courtship. You can also tell if someone is mourning a recent death with the way they have braided their hair. Basically, a braid can give you a lot of information about the individual.
Moreover, braids were one of the means of social stratification. In certain areas, this practice still continues. Certain tribes or nations have their own distinct hairstyles so you can tell where a person is from just by glancing at their hair. There are also styles of braids that indicate a person's societal status, religious belief, and wealth.
Lastly and one of the most important functions of African hair braiding, it's a traditional social art that forms a bond between the younger generation to their elders. Elder women are the ones that teach their girls how to braid. Older girls learn from their elders and eventually practice on their younger peers. It takes time and patience to finish a braid, so younger women end up spending quality time with their elders.
Advantages of African Hair Braiding
There a wide variety of braid styles that can give you an entirely new look. Besides that, braiding your hair is a great way of protecting it from unnecessary stress and damage. With your hair tied in a neat braid, you won't have to wash it every day. Daily washing can actually severely harm your hair, especially if your hair falls under type 3 and type 4.
There's a ton of advantages to having your hair braided. For instance, there are a lot of long-term braid styles (braids that can last for almost as long as two months) that can be really practical if you've got a fast-paced lifestyle. Plus you have the option of having your braids redone around the edges to remain to look fresh and new.
African hair braiding is also great for protecting your fragile locks. Because your hair is tucked away tightly, there's a better chance of retaining length because it's hidden from the elements. However, this can be a double-edged sword so you best not keep your hair braided in for more than two months.
Additionally, African hair braiding decreases the amount of maintenance you have to observe for your hair. While braids won't totally eliminate the need for hair care, they do make it easier for you to keep your curls clean and nice. No more hours spent in front of the mirror, blow dryer in one hand, comb in the other, trying to tame your wild and unruly curls. We'll talk about braid care and maintenance (especially concerning your scalp) in a later section.
And to top it all off, there are so many braiding styles that the list is endless. You have the freedom to be as creative and as unique as you want. That's the real beauty of it.
Disadvantages of African Hair Braiding
We've talked a lot about the pros of African hair braids in the previous section, but no matter how gorgeous and wonderful braids can be, like with everything great, it also comes with some disadvantages. It's vital that you're at least aware of what you're in for before you commit to getting braids. Your hair is precious, and you should know the cons and risks of hair braiding in order to make an informed decision.
While it's true that braiding protects your curly hair, it also risks breakage, especially around the edges. Remember that when you install braids on tight curls or weak hair – which is common for certain African hair types – hair will tend to break off. Of course, this depends on the size of the braid you'll get. If you get braids that are too big and heavy or also really small braids, you're more likely to promote breakage to your natural hair. Mid-sized braids are preferable.
Moreover, getting your hair braided in a salon can be quite pricey since it's such a time-consuming and intricate process. The prices will depend on where you go. Also, the length and volume of your hair are considered. If your hair is longer and thicker, it's expected that you'll be paying more.
To top it all off, getting braids done – or removed – takes a long time. You can't just pop in an out of the salon as you please. You need to schedule your appointment properly, making sure you have ample time on your hands. If you've got a full-time job or if you're a parent, you'll need a lot of preparation before you can go to the salon.
Evolution of African Hair Braiding
As mentioned earlier, African hair braiding has quite the history. It dates back as far as 3500 BC. For African women, braiding is more than just about hair. It's about keeping up a tradition, a rite of passage, socializing with the community, upholding customs, and identifying who they are and where they came from. African hair braiding has such a cultural significance that even to this day can be seen and shared among women.
While the practice of African hair braiding lives on, it's actually seen quite the evolution over the centuries. Primarily because of the long and difficult history of African men and women. It's been said that African hair braiding was a perfect blend of tradition and aesthetic until the horrors that the fifteenth century saw. Understanding African hair braiding is just not possible without taking note of the deep scar of the transatlantic slave trade.
When African men and women were captured by slavers, their heads were shaved presumably to avoid lice infection within the confines of the slave ships. This was naturally extremely traumatizing to them since their hair was as much part of their culture as it was part of themselves.
Keeping Tradition Alive
No matter what tribe an African man or woman belonged in, there was always immense importance put on their hair. Beyond just for practical reasons, African hair braiding was a bond that the community shared. The colonizers and traffickers saw this and sought to sever their ties to their motherland.
However, no matter how many times slavers shaved the captured African people's heads, their hair always grew back and, along with it, their will to fight and their deep-rooted culture.
Being forced to work in plantations, many African slaves started braiding their hairs again to hold on to their heritage as well as to comply with the neat appearance requirements demanded of them. Of course, because they didn't have the time or resources that they used to have back in Africa, the women couldn't put up any of the more intricate styles that they were accustomed to. Instead, they had little choice but to wear simple styles that were easy to manage but still kept their hair protected and in place.
The Africans also had to improvise their hair products. Since they had no way to find the natural oils and herbal treatments that they used to condition their hair before, they'd use what they had on hand. Kerosene, for instance, was often used as a hair conditioner. Grease and butter were also common improvised products for cleaning and conditioning hair.
Eventually, hair braiding saw another purpose, especially during the high tensions building up to the Civil War. Braids started to become a means of secret communication between slaves. The braids on their head were used as maps to escape bondage. There were many ways to communicate using braids because the slave owners rarely paid any attention to the plaits on their slaves' head. Some even hid seeds or grains in their braids so they'd have something to eat when the slavers' backs were turned. How many Africans broke free from subjugation thanks to hair braids, we will never know.
Although they faced horrific difficulties every day in slavery, they were able to silently fight back against the system by preserving their culture through their braids. The slavers tried to dehumanize and degrade them by forcing them to work in extreme conditions, changing their names and demanding that they speak in English but the Africans persevered.
Innumerable lives were taken and lost by slavery but African tradition and culture survived in part because of something as simple as hair braiding.
Braids: A Cultural Identity
Slavery was officially abolished in 1865 and despite their predecessors holding on to the traditional African hair braiding, African women at the time tended to go for hair straightening treatments. That was because they wanted to leave behind that era of violence and tragedy and move on as African-American citizens.
There was also heavy discrimination against women who wore protective styles. African hair braids were seen as unrefined and unflattering. Women who wore braids were treated poorly which prompted them to prefer to have straighter and more "acceptable" hair. Intricate braids slowly faded out of fashion as African-American women had their locks chemically straightened or pressed to look more like white women.
The need and desire to fit in kept on until about a century later when the Black Power Movement erupted. It was the political and social movement that pushed for, among other things, racial pride. At the time, the racial divide was a major heated issue so many people saw the need to unite the community. Artists, activists, and academics promoted hair braids for the movement. Thanks to that Black Power Movement, Black Americans felt more empowered and encouraged to embrace their ancestral roots so, naturally, African hair braiding saw a revival.
It was at that decade that African-Americans started accepting their natural hair. More and more people wanted to connect to the culture of their ancestors and so started braiding their hair proudly. African-American actresses also began to flaunt their braids in films, television appearances, and in magazine covers which helped others see the beauty of natural black hair. Eventually, cornrows even became a signature hairstyle for rappers and hip-hop artists.
Just as it was before, African hair braiding slowly became not just as a way to protect one's natural hair but also as a form of expression and art. African-American women were no longer ashamed to wear their hair in the same style as their forefathers. There was still some stigma around braids but this time black women were proud to wear their hair up in braids because it was a potent symbol of their rich culture and history. It keeps their traditions alive and reaffirms their identities. Moreover, African hair braiding was often the best way to keep their naturally kinky or wavy or curly hair healthy.
African Hair Braiding Today
Nowadays, African hair braiding is a major industry nationwide. Salons and braiding studios all over the country offer braiding services to hundreds and hundreds of women every day. Hair products specifically for black natural hair and for braids have risen to popularity.
Although the African hair braids of today aren't as intricate and elaborate as they were before, they still require a lot of time and work to perfect. Most modern women also prefer to have freer styles of African hair braids. The messier and casual look is more popular these days since they're more chic and fashionable.
There's still some areas in the country where people view African hair braids as unprofessional and uncouth but, for the most part, society is more accepting of African hairstyles now more than ever.
Black men and women to this day continue to fight to protect their culture through their hair. Because of this, African hair braiding will never die.
6 Common Myths and Misconceptions about African Hair Braids
Although braids are more popular today, there are still a lot of myths and misconceptions people have held on to about braids and braiding natural black hair. Oftentimes, the lack of information about how to care for natural hair deters women from getting their hair braided. While what you do with your hair is your own business, separating fact from fiction is still important when it comes to making decisions about your personal hygiene.
Here we'll discuss and debunk the six most common myths and misconceptions about African hair braids.
Myth #1 Braids weaken your hair and cause hair loss
This is one of the most commonly held misconceptions that requires a little bit of explanation to fully answer. Yes, braids (or any protective hairstyles) can cause hair shedding but that's only when you either wear braids all the time or neglect to care for your scalp. Improperly woven or knotted braids can also cause hair loss.
However, when you give your hair and scalp a break after more than two months of wearing braids and when you keep your roots healthy, you'll minimize the risks of hair loss. It's all about proper care and maintenance, just like with any other hairstyle. Using hair products like Shea Moisture Braid Butter can nourish your locks so they'll be more resistant to breakage.
Myth #2 Wearing braids can cause a receding hairline
When your hair is constantly getting pulled and strained, there is a tendency that you can suffer from traction alopecia or gradual hair loss. While it's true that your hairline will undergo a lot of strain if you constantly wear braids that are too tight or if the braids are not installed the way it should, there is no direct correlation between African hair braids and hairline loss. You can suffer from traction alopecia if you wear hair buns too tightly for too long as well. The key here is to make sure your braids are properly installed.
Myth #3 You need to have your hair relaxed or straightened before getting braids
To a certain degree, this might make sense which is why so many believe that it's true. After all, wouldn't it be easier to braid hair that's straightened or relaxed? Professional hair stylists, however, beg to differ.
Relaxing or straightening your hair before getting braids is actually a bad idea since your hair will be more fragile and breakable after such heavy treatment. Treated hair might be easier to part and braid but all that strain and stress is not going to be good for your hair. Never get your hair relaxed or straightened before a braid.
Myth #4 You don't need to wash your braids
Here's the thing, no matter how good a protective hairstyle is, without proper sanitary precautions, oil, dirt, and product are going to accumulate on your scalp and roots. And all that gunk isn't going to be healthy for your hair at all.
You don't need to wash your hair every day or even every other day. But washing your braids once a week is going to refresh and restrengthen your hair. You can use products specifically for protective hairstyles like Taliah Waajid Protective Styles Bamboo and Coconut Milk Moisturizing Mint Shampoo paired with its Leave-In Conditioner and your hair will be sufficiently nourished and healthy.
Myth #5 Wearing braids makes you more prone to have dandruff
This is a little bit related to the previous myth since people assume that because people with braids don't wash their hair often, they're more likely to suffer from dandruff. However, the root cause of dandruff is an unhealthy scalp. Braids have nothing to do with them.
Regardless of whether you're wearing your hair in braids or not, dandruff happens when your scalp gets too dry or too oily and produces white flakes, which is actually your dead skin. Anti-dandruff shampoo will do the trick. Our advice though is to use the hair product of your choice sparingly. If you use too much, it might just make your situation worse.
Myth #6 You can wear braids for months on end
Lastly, and probably one of the most important myths that we need to debunk, is the misconception that you can wear your braids for however long you want. Professional hair stylists highly advise that you don't keep your braid up for more than two months. After that, you should give your hair a little break before getting a new braid style.
It's important for you to remember that while it might not seem like it, your hair is actually still growing while they're in braids. And when they keep growing, your braids will get tighter and tighter, which isn't good for your scalp or your hair. Leaving on braids for too long can lead to hair tangling, damage, even hair loss.
African Hair Braid Care in the Winter
Everyone knows that hair care during the summer and during the winter are two completely different worlds. This is especially true for natural black hair. The cold and dry winter winds can wreak havoc on your beautiful curls and if you don't take extra precautions, your hair could get damaged, brittle, and tangled.
Fortunately, African hair braids or protective hairstyles are perfect for the colder months. They can keep your hair safe and snug during the harsh winter. That is if you know how to care for your braids properly. Your braids will only thrive if you show it the same care and attention you'd give it on the hotter months of the year.
Best African Hair Braid Styles for Winter
The first thing we need to discuss is what kind of braid styles are the most suitable for the frigid winter. Don't get us wrong, protective hairstyles, in general, are a great way to minimize hair damage during the cold weather but some styles are better than others. Here are just a few recommended braid styles.
Cornrows
The great thing about cornrows is that they're one of the most practical braid styles for natural hair as well as the most versatile. If you have really long hair, you can even tie your cornrows up in a ponytail. You can mix it up every day but still protect your hair from the cold. Cornrows are definitely a great braid style for the winter months.
Box Braids
Another great winter braid style is the simple yet chic box braids.They're easy to manage and can be put up in different ways so you can experiment with your look. If you're looking for a winter braid style, look no further than box braids.
Crochet Braids
If you've got textured hair or just want your hair to have more volume this winter, crochet braids are an excellent choice. They can give you an effortlessly gorgeous look because this style of braids is a little more casual than other styles.
Flat Twists
This style is a little bit like cornrows but have the advantage of being much easier to do by yourself. So if you don't have the time or opportunity to go to the nearest braiding studio, you can style your hair in flat twists in the comfort of your own home.
Bantu Knots
And finally, for gals with short hair but want and need to protect them from the harsh winter, bantu knots could be a real lifesaver. They're easy to do and even easier to style. Whether you want to look cool and edgy or soft and chic, this braid style has you covered.
Winter Tips for African Hair Braids
Choose the right protective style
Summer isn't just the best time to rock those braids. Winter too is a time for your beautiful braids to shine. Getting African hair braids during the winter can really protect your hair from the harsh elements. Choose the right style that will not only go with your particular hair type, but also to your specific needs and taste. You have plenty of styles to choose from so you don't have to worry about being too limited.
Talk to your stylist
Professionals recommend that before getting braids installed – especially during the winter – you should talk to your hairstylist and discuss how tight or how loose your want your braids. Putting a lot of strain on your hair during the cold season isn't going to be healthy for your locks so it's a good idea to communicate with your stylist before getting the procedure. It's also recommended to avoid having braids that are too tight since all that pressure will just end up damaging your scalp in the long run.
Keep an eye out on the products you use
Obviously, even during the winter, you'll need to use hair products on your hair and scalp to keep them nice and clean. However, it's typically a better idea if you avoid products that can leave a lot of build-up. Go for more water-based products since they're the safer bet this winter. Products that use natural ingredients are also the better option.
Find the best conditioner for your hair
The secret to keeping your braids strong and long is the right conditioner. Invest in leave-in conditioners and hair serums in the winter since they can lock in moisture that your hair desperately needs in the cold. There are plenty of conditioners to choose from and you might have to go through a couple of products before finding the perfect one for you but it's definitely worth all the time and effort.
Hot oil treatments can do you wonders
During the wintertime, there's always the risk of drying out your hair and scalp so getting a hot oil treatment can really reinvigorate your hair. The right treatment can give you the much-needed moisture that can strengthen and nourish your locks. Plus, hot oil treatments are super relaxing during the winter. Give yourself a break every once in a while. You deserve it.
Avoid constricting headwear
No matter how cute your hat might be, you may want to avoid covering your head too much in the winter. Hats made of wool or cotton especially are not friendly to your braids. They're not very breathable and the fabric can get caught on your hair, possibly tugging and pulling strands from your braids. Not a comfortable experience. Silk or polyester scarves or caps are a much better option.
Trim those split ends
Lastly, as much as it might pain you to do so, you'll want to regularly trim the ends of your hair that have split ends. The cold winter wind can really dry your hair no matter how hard you might try to avoid it and all that dryness is going to cause split ends. Better to take care of the split ends now than later when they've grown and multiplied. You don't want to come out of winter with a head full of damaged and dried hair.
Conclusion
African hair braids are incredibly beautiful and wonderfully diverse. Braids may not carry the same meaning and significance as it used to centuries ago, but the craft of braiding is alive and well even today. And with good reason. Braids can suit anyone's individual style and preference. So whatever style of braid you choose, rock it and flaunt it.