Exposed Skin Care 4-Step Acne Treatment Kit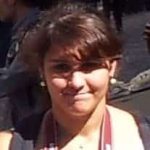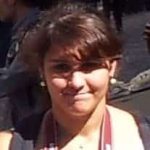 We bet you've heard all the rave about the Exposed Skin Care- 4-Step Acne Treatment Kit. And you're here to learn more about it! Well, you came to the right place. This guide is all about Exposed and what's inside the Exposed Skin Care 4-Step Acne Treatment Kit.
4-Step Acne Treatment Kit
The first step to clear skin is clean skin. The Exposed Skin Care 4-Step Acne Treatment Kit begins with the Exposed Skin Care- Facial Cleanser. The Exposed Facial Cleanser is an important part of the acne treatment therapy. This cleanser is gentle yet effective. It cleans your skin without over-drying it.
You get your money's worth with this product. Exposed Facial Cleanser is packed with the best acne treatment skin clearing ingredients, including a special formulation of alpha & beta hydroxy acids and olive leaf extract. This facial cleanser is a gentle face wash that is rich in contents. It is soap-free, non-comedogenic and hypoallergenic.
Since this acne treatment facial cleanser is soap-free and hypoallergenic, it is safe to use on even the most sensitive of skin. Furthermore, because it is non-comedogenic, Exposed Facial Cleanser won't block your pores and cause blackheads, inflammation, or, ultimately, scars.
This Exposed acne treatment cleanser is revolutionary. The Facial Cleanser contains pro-vitamin B5 to help regulate your oil production and sage extract to detoxify your skin. The Exposed Facial Cleanser is like no other treatment cleansers. This product does not contain any harsh detergents such as lauryl and laureth sulfates. And just a trivia, these ingredients can cause redness, irritation, and inflammation of your skin. Yikes!
This unique acne fighting cleanser gently washes away skin impurities. Using this product brings you one step closer to removing pimples and getting that smooth and clear skin you deserve.
What Does It Contain?
The Exposed Facial Cleanser is packed with the best acne face wash ingredients that have been proven to work. This amazing acne fighting solution contains:
Purified water, cocamidopropyl betaine, sodium olefin sulfonate, propylene glycol, capric/caprylic triglycerides, peg 150 pentaerythrityl tetrastearate, polysorbate 20, phenoxyethanol, dl panthenol (pro-vitamin B5), disodium edta, polyquaternium-7, salvia officinalis (sage extract), citrus medica limonum extract, citric acid.
The special active acne fighting ingredients make the Exposed Skin Care Facial cleanser the best acne treatment solution when it comes to clearing, curing, and preventing acne breakouts.
How To Use Facial Cleanser?
In any effective acne treatment program, the first step is to always remove any dirt and oil from your skin. The Exposed Skin Care Facial Cleanser gently clears your pores, removes dirt and helps counter acne-causing bacteria.
When you use the Facial Cleanser, the first thing you should do is to splash warm water over your face and neck. Choose water that is tepid because hot water could scald your skin. You never want this to happen because it will lead to more skin irritation and inflammation of the skin cells.
Next, use two pumps of the cleanser. Work it into a lather on your hands. A good lather is essential as it will help your hands glide across your skin and lightly distribute this effective acne treatment.
After you have lathered, wash the oily problem areas for approximately ten seconds.
Finally, you splash water on your skin to remove the acne treating cleanser, and gently pat your skin dry with a clean cloth.
You will do wonders to cure your skin's impurities by washing your face with this acne treatment Facial Cleanser just twice a day. You will wash your face and neck once in the morning and once in the evening. This unique product will help you keep a healthy and balanced skin. Its ingredients have been specially chosen to ensure its gentle effects on your skin cells.
As mentioned earlier, acne is the result of your pores being blocked by a mixture of your dead skin cells and excessive sebum oil. When this happens there is a build-up of bacteria within the pore and acne breakouts occur. Hence, a major component of acne treatment is to clear the skin of dead cells and prevent the blocking of pores. And this is where the Exposed Skin Care Clearing Tonic comes in.
The second step for the Exposed Skin Care 4-Step Acne Treatment Kit is the Clearing Tonic. The Exposed Clearing Tonic penetrates into your pores to control unwanted blackheads and whiteheads while returning your skin to its natural, healthy balance. The tonic also rejuvenates problematic skin with essential extracts and prepares your skin for the Exposed Acne Treatment Serum.
What Does It Contain?
Its active ingredient is salicylic acid. This is excellent for exfoliating the skin. The salicylic acid is even more effective due to the fact that it is able to penetrate the pores and exfoliate from within. Removing all dead skin cells on a daily basis will help you prevent the clogging of pores. By using the Clearing Tonic, you will achieve and maintain clear skin.
Active Ingredient
Salicylic Acid (1.0%)
Inactive Ingredients
Water, glycolic acid, propylene glycol, azelaic acid, hamamelis virginiana (witch hazel) distillate, dimethylethanolamine, phenoxyethanol, sodium hydroxide, camellia sinensis (green tea) leaf extract, passiflora edulis (passion) flower extract, aloe barbadensis leaf extract, salvia officinalis (sage) leaf extract, fragrance.
How To Use Clearing Tonic?
Clearing Tonic is super easy to use. You must never skip this step as it is a vital part of your acne treatment.
You simply apply it to your face once a day. You will start noticing the effects in just a few weeks. You will notice a reduction in your acne breakouts as you rid your skin of dead skin cells.
Acne treatments require multiple stages. And while the Clearing Tonic is an excellent exfoliator, it is not enough to use it by itself.
Clearing Tonic should be used in conjunction with the Exposed Skin Care Acne Treatment Serum to combat acne-causing bacteria to achieve its maximum effectiveness.
Formulated with the latest and most advanced acne fighting ingredients, the Exposed Acne Treatment Serum helps prevent new acne, blemishes, and whiteheads. It is a Benzoyl Peroxide Acne Treatment designed to clear whiteheads and blackheads.
Combating acne-causing bacteria trapped beneath the skin is one of the most important steps in acne treatment therapy. Remember that these bacteria lie at the root of the acne problem? This leads to the formation of blackheads, whiteheads, pimples, and even scars.
What Does It Contain?
Micronized Benzoyl Peroxide is the key ingredient in the Exposed Acne Treatment Serum. This active ingredient will fight the bacteria in your pores. The Acne Treatment Serum effectively clears skin and prevents acne breakouts.
The following proven acne treatment ingredients to reduce bacteria and clear your skin.
Active Ingredient
Benzoyl Peroxide (3.5%)
Inactive Ingredients
Water, glycerin, propanediol, carbomer, camellia oleifera leaf extract (green tea extract), melaleuca alternifolia (tea tree) leaf oil, phenoxyethanol, ethylhexylglycerin, disodium EDTA, sodium hydroxide.
The serum contains a combination of acne treating ingredients. These contents have been carefully selected to prevent further irritation and help you maintain healthy skin.
How To Use The Acne Treatment Serum?
The Acne Treatment Serum is the third step of the Exposed Skin Care 4-Step Acne Treatment Kit. You should use it twice a day, once in the morning and once before you go to bed.
First, you need to wash your hands to remove any oil and dirt that may have accumulated on your skin. Once you this is done, squeeze the Exposed Acne Treatment Serum container twice to release the product onto your hands.
Gently spread it all over your face with your fingers.  You have to avoid rubbing harshly because it can irritate your skin and lead to redness or inflammation.
Wait up to five to 15 minutes as your skin dries. Exposed Skin Care Acne Treatment process may take a little time. However, the effective results will be worth the wait. As the popular saying goes, "Great things come to those who wait."
This awesome Exposed Acne Treatment Serum is part of the best acne treatment therapy due to its carefully selected combination of acne treating substances.
Finally, we get to the fourth step. Clear Pore Serum is the last step of the Exposed Skin Care 4-Step Acne Treatment Kit.
The Exposed Clear Pore Serum is a lightweight gel. This product penetrates into your pores to control acne pimples and blackheads. It also rebalances your skin as you sleep. This solution's natural extracts and antioxidants repair your damaged skin to restore the healthy and youthful look of your skin.
Waking up with a clear skin that looks and feels smooth and healthy is probably one of the best feeling a person dealing with acne his or her life has. If this is how you want to wake up each day, then Clear Pore Serum is the best acne treatment product for you. Their carefully selected range of acne treating ingredients will ensure that you will wake up with a balanced, clear, healthy, and acne free skin.
Exposed Clear Pore Serum helps cure those unattractive acne problems of yours. This is because Clear Pore Serum uses a unique combination of ingredients that treat your skin. The green tea found in Clear Pore Serum has been shown to fight acne-causing bacteria while the salicylic acid gently exfoliates and prevents further clogging of pores.
How To Use Clear Pore Serum?
The Clear Pore Serum should be applied after the Facial Cleanser, Clearing Tonic, and Acne Treatment Serum. It has to be left on overnight to achieve the best results.
As you wake up, you will notice reduced acne. Over time, you will start seeing a clear and healthy looking skin. Not only does the Clear Pore Serum contain salicylic acid to gently exfoliate and prevent clogging of the pores, it also includes natural ingredients such as green tea and licorice to help you maintain balanced skin.
What Does Clear Pore Serum Contain?
It is always a nightmare to wake up in the morning and find a massive breakout of pimples, whiteheads, blackheads, and inflammation on your face. Clear Pore Serum has all the important ingredients needed to combat all these.
Clear Pore Serum solutions includes: salicylic acid (1.0%), purified water, hamamelis virginiana distillate (witch hazel), glycerin, propylene glycol, peg 120 methyl glucose dioleate, polyquaternium-37, hydrogenated polydecene, tricedeth-6, spiraea ulmaria extract (meadowsweet), glycyrrhiza glabra root extract (licorice), basil oil, camellia sinensis leaf extract (green tea), dl panthenol, fragrance, and phenoxyethanol.
Active Ingredient
Salicylic Acid (1.0%)
Inactive Ingredients
Water, hamamelis virginiana (witch hazel) distillate, propylene glycol, glycerin, spiraea ulmaria (meadowsweet) extract , polyacrylate crosspolymer-6, triethanolamine, dl panthenol, glycyrrhiza glabra (licorice) root extract , camellia sinensis (green tea) leaf extract , fragrance, ocimum basilicum (basil) extract.
If you purchase the Exposed 60-Day Basic Kit, other than the Facial Cleanser, Clearing Tonic, Acne Treatment Serum, and Clear Pore Serum, you also get a Derm-X Clothing.
The Derm-X Cloth is a microdermabrasion cloth that is proven to exfoliate dead skin cells, remove cosmetics, oil, and dirt. It is a great way to improve skin tone, reduce blemishes and firm up those problem areas.
This Derm-X cloth is a dermatologist approved microdermabrasion cloth that is proven to eliminate blackheads and whiteheads. Using the DERM-X Cloth is great for bringing you young and beautiful skin to the surface. Using it regularly also helps with skin discoloration, sun damage, and even minor scarring. The Derm-X cloth is a small yet important step in the Exposed acne treatment system.
Before you start using some of your Exposed acne treatment solutions, remember to wash away all daily impurities that have settled on your skin cells. This paves the way for oily pores and pimples. Exposed got you covered. They have come up with Derm-X Cloth which is an effective Exposed product. This Cloth can be used to brush away the makeup and toxins that have landed on your skin during the day.
What Is Exposed Skin Care?
Exposed Skin Care claims to be the only product line of its kind. It is developed by the collaborative efforts of cosmetologists, dermatologists, naturopaths, and chemists. Nowadays, the market is teeming with skin care products that promise to fade your acne scars and spots in no time.
While some of these skin care products actually work, others are just likely to be nothing but a wise scam designed to take your hard-earned money from you. Exposed Skin Care 4-Step Acne Treatment Kit actually belongs in the former. It works and it really clears your acne given that you religiously follow its instructions.
Do not be misled, though. Exposed Skin Care is not just a single product. It is, in fact, a line of skin care products that guarantee to clear your acne-prone skin within 30 days. Exposed Skin Care's revolutionary collection claims that you get clear skin in 30 days. If not, you get your money back. So, you really have nothing to lose.
Exposed Skin Care is dedicated to providing updated and comprehensive information about acne treatment. The amazing team behind Exposed Skin Care strongly believes that no single product is going to solve your acne problems.
Exposed Skin Care combines the power of advanced science with the soothing properties of pure natural extracts.  Exposed will bring you a skin that is not only clear but healthy and balanced as well.
Exposed Skin Care targets all four causes of acne by unclogging your pores, killing acne-causing bacteria, regulating the oil, and calming the redness of your skin. In the latter part of this article, you will learn more about the Exposed Skin Care 4-Step Acne Treatment Kit.
How Does Exposed Acne Treatment Work?
At Exposed Skin Care, their team believes that it is necessary for one person to understand their products. They want you to know why they are effective acne treatments and how they relate to the most recent research on acne causes.
Acne is the most common skin problem around the world and so the field of acne treatment is growing all the time. What makes life more baffling is that there is no scientific consensus on what really causes acne.
Acne occurs in adolescents and adults. Why do we get acne? Acne happens when there is a buildup of sebum oil and our dead skin cells clog the pores of our skin. The acne-causing bacteria feeds on sebum oil. Therefore, when a pore is clogged and the sebum oil cannot escape, the bacteria will thrive. The levels of sebum oil are directly affected by our hormonal levels.
Exposed products are designed to work together to clean your skin, treat and prevent more blemishes, and help restore your radiance. Exposed Skin Care 4-Step Acne treatment is an easy-to-use system. It has been proven to give one a clear and beautiful skin in 30 days or less.
The Exposed Acne Treatment is the first full spectrum system that treats acne. It prevents the formation of acne in ways that were previously thought impossible. Most of the products that you have purchased only offer limited methods of treating your acne. Exposed Skin Care is designed to clear your acne with advanced medicine.
By unclogging blocked pores, killing acne-causing bacteria, Exposed Acne Treatment helps your skin normalize the levels of sebum production, aids in the healing of skin lesions and reduces skin redness.
Exposed Acne Treatment removes the oils and impurities with gentle skin cleansers. The Salicylic and Glycolic Acid helps unclog your pores. And acne-causing bacteria are killed with the Micronized Benzoyl Peroxide present in Exposed products.
What's Inside Exposed Skin Care 4-Step Acne Treatment Kit?
There is no quick-fix acne treatment to counter that pesky, unattractive acne and embarrassing scars. You really cannot eliminate bacteria with the snap of a finger. There are many ways to treat redness and cleanse your hair follicles.
Exposed offers a wholesome approach to acne treatment that provides visible results within several weeks. Other companies may offer acne products that wash away skin cells but cause inflammation, irritation, and dry skin. Exposed Skin Care 4-Step Acne Treatment Kit goes above and beyond, providing oral and topical acne treatment solutions that remove dead skin cells, cleanse pores, and soothe the skin. This Acne Treatment will leave your face feeling smooth and hydrated.
When you purchase the Exposed 60-Day Basic Kit, you will receive a complete acne solution. The basic kit works to rid your skin of acne, pimples, blackheads, whiteheads, and inflammation. You will get a Facial Cleanser, Clearing Tonic, Acne Treatment Serum, Clear Pore Serum plus a Free Derm-X Cloth.
What Sets Exposed Acne Treatment Apart?
Exposed found that there are problems with some alternatives. Not all acne treatment products are built alike. To get rid of clogged oils, anti-acne products often use harsh chemicals that strip your skin of its smoothness. This can cause pain and inflammation.
Even a visit to the dermatologist can leave you with a prescription for drugs that are too strong and harsh. Some might be even dangerous. That is why you need an acne treatment that provides you with a full solution to acne and redness. Exposed guarantees you that wholesome acne treatment. At Exposed they take into consideration everything your skin needs.
Exposed Double Guarantee Terms
You can try their line of Exposed acne treatment products today. In addition to the Derm-X Cloth, their facial cleanser, clearing tonic, acne treatment serum, open pore serum and other acne treatment therapy solutions use doctor approved ingredients such as benzoyl peroxide to help you get back your healthy, glowing skin.
From the privacy of your own home, you can order products with a combination of effective acne treatment ingredients. If you're not satisfied, you can return your package within 30 days. Exposed can guarantee it.
Hormonal imbalance, increase or decrease in blood pressure, pregnancy or numerous other factors that can likely influence your sebum buildup. The costly light and laser treatments, radical diet changes, hormonal supplements, and prescription drugs that contain dangerous ingredients such as isotretinoin don't have to be the answer. You can just give Exposed Acne Treatment a try now.