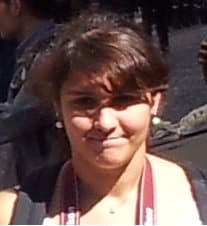 Everybody wants a clear skin from head to toe. Who doesn't? Well, this can be achieved in three easy steps. Exposed has introduced a simple and effective way to clear up stubborn body and back acne. It's the Body Acne Kit. The Exposed Skin Care- Body Acne Kit contains an advanced combination of scientific actives and soothing natural extracts.
What Is The Exposed Skin Care- Body Acne Kit? 
This kit fights body acne in all four ways. First, it kills acne bacteria. The body acne kit regulates oil and sebum. It clears clogged pores. And lastly, calms inflammation. Plus, the Exposed Skin Care- Body Acne Kit improves skin tone and smoothness.
What The Kit Includes
The Exposed Skin Care- Body Acne Kit includes a Body Wash, an Acne Treatment Serum, Derm-X Body Cloth and a Free Membership in Club Exposed.
Body Wash
The Exposed Skin Care- Body Acne Kit begins with a Body Wash. This product is packed with the skin clearing ingredients, including a special formulation of beta hydroxy acids, panthenol and sage extract.
This amazing body acne treatment cleanser will rid your skin of bacteria, remove the oil and dirt from your face and body. This penetrates to your pores to kill acne-causing bacteria. Unlike the other acne treatment cleansers, the Exposed Skin Care Body Wash does not contain any harsh detergents such as lauryl and laureth sulfates. These twos can cause redness, irritation, and inflammation.
This Body Wash is a unique acne-fighting cleanser. It gently washes away skin impurities and brings you one step closer to removing those pesky pimples. And in no time, you'll get that smooth and clear skin you deserve.
Instructions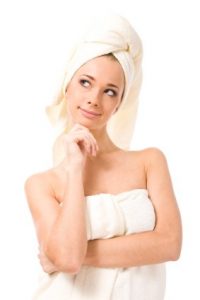 The Body Wash of the Exposed Skin Care- Body Acne Kit is to be used daily in the shower or bath. Massage the product over wet skin with your bare hands.
Wash the entire affected area one to three times a day. Make sure you concentrate on the areas that are prone to breakouts. Then, rinse well.
Ingredients
The Exposed Skin Care Body Wash is a gentle yet exfoliating wash designed to help clear your body of acne. It combines acne-fighting medicine with skin purifying natural extracts. It will not overdry your skin. It is Sulfate and Paraben free.
Its active ingredient, Salicylic Acid clears clogged pores. The Pro-Vitamin B5 in it regulates oil production and the Sage Extract detoxifies your skin.
This amazing Body Wash is also packed with the following ingredients:
Water, sodium c18 olefin sulfonate, cocamidopropyl betaine, acrylate copolymer, propylene glycol, triethanolamine, ferric ammonium ferrocyanide, oxidized polyethylene, glycolic acid, phenoxyethanol, isopropyl palmitate, hamamelis virginiana (witch hazel) extract, melaleuca alternifolia (tea tree) leaf oil, mentha piperita (peppermint) oil
Acne Treatment Serum
Formulated with the latest and most advanced acne fighting ingredients, the Exposed Acne Treatment Serum helps prevent new acne, blemishes, and whiteheads. It is a Benzoyl Peroxide Acne Treatment designed to clear whiteheads and blackheads.
Combating acne-causing bacteria trapped beneath the skin is one of the most important steps in an acne treatment therapy. Remember that these bacteria lie at the root of the acne problem? This leads to the formation of blackheads, whiteheads, pimples and even scars.
Instructions
The Acne Treatment Serum is to be used twice a day, once in the morning and once before you go to bed.
First, you need to wash your hands to remove any oil and dirt that may have accumulated on your skin. Once this is done, squeeze the Exposed Acne Treatment Serum container twice to release the product onto your hands.
Gently spread it all over your face and body with your fingers. You have to avoid rubbing harshly, especially in the sensitive areas of your skin. Because it can irritate your skin and lead to redness or inflammation.
Wait up to five to 15 minutes as your skin dries. Exposed Skin Care- Body Acne Treatment process may take a little time. However, the effective results will be worth the wait.
Due to its carefully selected combination of acne treatment substances, there is no reason why the Acne Treatment Serum is part of Exposed Skin Care- Body Acne Kit.
Ingredients
Micronized Benzoyl Peroxide is the key ingredient in the Exposed Acne Treatment Serum. This active ingredient will fight the bacteria in your pores. The Acne Treatment Serum effectively clears skin and prevents acne breakouts.
The following are proven acne treatment ingredients to reduce bacteria and clear your skin:
Water, glycerin, propanediol, carbomer, camellia oleifera leaf extract (green tea extract), melaleuca alternifolia (tea tree) leaf oil, phenoxyethanol, ethylhexylglycerin, disodium EDTA, sodium hydroxide.
The serum contains a combination of acne treating ingredients. These contents have been carefully selected to prevent further irritation and help you maintain a healthy skin.
Derm-X Body Cloth
The Derm-X Cloth is very effective at lessening blemishes, making improvements on your skin tone, and firming up your most hated areas. Exposed Skin Care- Derm-X Cloth is a dermatologist approved microdermabrasion cloth. This is proven to exfoliate dead skin cells, remove makeup, oil, and dirt.
In addition, the Exposed Skin Care- Derm-X Cloth removes your blackheads and whiteheads. This extraordinary cloth is amazing. With proper and regular use, it will bring you a young and beautiful skin to the surface.
When you regularly use Exposed Skin Care- Derm-X Cloth, you are treating your skin discoloration, sun damage, and even minor scarring.
Regular use also helps with skin discoloration, sun damage, and even minor scarring. It may be a small step but the Derm-X cloth is important in the Exposed acne treatment system.
Free Membership in Club Exposed
If you purchase the Exposed Skin Care- Body Acne Kit, you also get a free membership in Club Exposed. The Body Acne Kit costs $58.85. And here's a good news for you, you can save 40% off the original price and pay $34.95 if you purchase it on their website.
About Exposed Skin Care
Exposed Skin Care is a brand that offers a wholesome approach to acne treatment. Exposed products are designed to work together to clean your skin, treat and keep you from having more blemishes, and help restore your radiance. The ultimate goal of Exposed Skin Care is to clear up troublesome acne, create an even skin tone and prevent new acne from forming.
Exposed Skin Care uses natural and science-based ingredients. All the ingredients that are in their products are best known to treat all kinds of acne lesions. Exposed products provide rapid, yet give a sustained relief in mild to serious acne. Being composed of two types of ingredients, that is natural as well as synthetic scientific ingredients, Exposed Skin Care has created a product that renews and penetrates the skin.
This results to clear your pores being clogged off of oil, dead skin cells and most of all, bacteria. The company offers a wholesome approach to acne treatment that provides visible results within several weeks. Other companies may offer acne products that wash away skin cells but their products cause inflammation, irritation, and dry skin.
Exposed introduced Exposed Skin Care- Body Acne Treatment Kit that goes above and beyond, providing oral and topical acne treatment solutions that remove dead skin cells, cleanses pores, and soothes the skin.