How To Choose Good Dancing and Hip Hop Shoes – Guide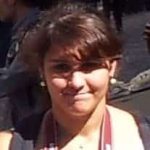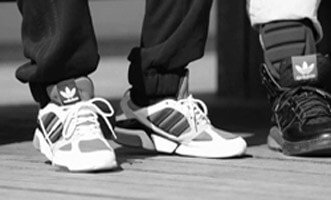 Many people looking to get fit or just have fun take hip hop dance classes, whilst others perhaps simply perform on a night out clubbing. The music is catchy, while the choreography requires movement of different parts of the body. Just like other types dance, hip hop requires the right shoes.
Like with Zumba shoes, the role of hip hop sneakers are to help support the wearers body and prevent injuries whilst doing the practices or performing, whether on stage or in the street. In fact, there are modern sneakers that can help absorb weight especially during dynamic movements that require jumping, twisting and turning at rapid speeds.
For some people, choosing any kind of footwear can be a task in itself, let alone seeking those which are best suited for a specific task. Therefore, we have put together some tips to make the process easier.
Tips On Buying Hip Hop Shoes
#1 Athletic Footwear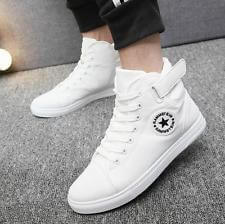 One of the things that make choosing hip hop shoes online easy is the fact that you can wear the common non-marking athletic shoes, as opposed to the likes of ballet pointes or jazz shoes where more specific types of footwear are required. There are plenty of options to choose from when it comes to regular athletic shoes and these are also multi-purpose too which is great for people on a budget.
However, let's be perfectly clear about the kind of athletic shoes that should be worn. It isn't suggested to buy the typical tennis shoes; these will not give your ankle sufficient support and stability especially with the movements required in hip hop moves. In fact, it can even twist and sprain ankles or injure your knees. Instead look for something with high ankle padding and backtab which will provide the lateral support one needs for preventing injury.
#2 Lightweight
Dancing to hip hop can be very tiring. After half an hour, you'll appreciate the difference between lightweight and regular sneakers. It is highly recommended to choose a lightweight design in order to lessen the stress on your feet. The last thing that you want is for your own sneakers to slow you down whilst your peers are efficiently moving on to the beat. Most sneaker specs have their weight listed, opt for the lighter ones if possible.
#3 Breathability
Another important thing to remember is that when flexing you will be sweating a great deal from all parts of the body, including your feet. It's a good idea to keep feet comfortable, but also dry. You don't want to be sweating from your feet the entire time whilst dancing. Choosing sneakers that have breathable fabric such as mesh uppers or made of canvas can make a huge difference. Not only does it help one feel comfortable when dancing, it can also help prevent occurrences of blisters, having a fungal infection, and smelly feet.
#4 Arch support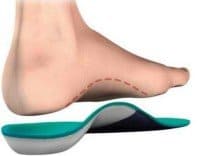 Most dancers have dealt with excruciating foot pain after doing their routines. This can be due to not using the proper footwear with enough arch support. If you are suffering from plantar fasciitis or from any type of heel pain, this is something that you want to take a closer look at. This is especially a concern for those who have flat feet. When buying, look for something that has removable insoles. If your sneakers allow, take out the insoles and replace them with ones which suit your arch type. Those people with high arches should stick with insoles that have plenty of height. People with flat feet should still have an arch support but not too high, as this will enhance the pain, so rather opt for insoles with a medium height. These are also sometimes referred to as custom orthotics.
#5 Flexibility
It is important that your footwear remain flexible. This provides the ability to move around and perform the dance routines with no problems whatsoever. If you can test the shoes in person and they bend easily to some degree, then it makes a good dance shoe. This leads back to the point above about everyday athletic shoes. Most commonly high tops are the best all-round option. They extend above the wearers ankle and provide all the support and flexibility one needs whilst being lightweight too. However, be aware there are also slightly lower-height alternatives such as mid boots which appear like they may suit your moves but lack the ability to support the ankles.
#6 Outsoles
The outsole should also be scrutinized. For many dancers, it is a good idea to look at how the sneakers cause friction on the surface of the dance floor. It's considered bad to have grip that sticks too well on the floor because it can limit movement and prevent one from executing the dance moves. However, you also want the shoes not to slip in order to provide the traction and confidence to pull off the hardest moves. Finding the middle ground can be rather tricky but most everyday cross trainers and half decent running shoes are a perfect balance of traction and slick.
#7 Cushion and Security
Executing hip hop moves require some serious pivoting and high impact maneuvers. A pair of good sneakers can take the pressure and impact of the movement away from your feet. A good cushion is especially needed in order to lessen the chances of injury on your heel, knee, and hips. Manufacturers such as Nike and Adidas place a lot of emphasis on research and development of technologies to improve cushion and security for the types of shoe in question. Good hip hop sneakers will provide comfort, support and cushioning in the form of gel insoles or EVA midsoles.
#8 Aesthetics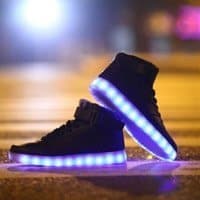 Hip hop isn't just about music, it is also massively about culture and style, which is the reason why most dancers also want to be very particular about looking good. Just like choosing a pair of nice salsa dance shoes depends hugely on aesthetics, the same applies here. Normally the advice is to ensure that whatever is on your feet make usre it does the job, but in this case we extend this statement by saying make sure you look fly at the same time! Also, considering that a multitude of designs exist, try to choose a pair that look good with your everyday casual attire too, because you're bound to find something that is functional, practical, stylish and will suit a majority of outfits too.
#9 Price
Of course, it's a good idea to consider the price. Making sure you get the best hip hop shoes, just like any footwear, it should meet not only your preference but also budget. The price may differ depending on the brand's reputation, durability, and many other factors. But what you should consider is the fact that you should choose something worth the monetary investment for the short to mid term at least. Also consider that fashions and trends change very quickly in the urban environment, so what's cool in summer 2017 is likely to be uncool in summer 2018.
Conclusion
Any kind of dance can be taxing to the feet. The right shoes are needed in order to improve skills and to minimize chances of injury. With the above tips in mind, buying the best hip hop shoes becomes easier and also ensures you have the right protection for your feet whilst enjoying the dance routine. Remember the key points we discussed and no doubt you'll find the perfect hip hop sneakers to don whilst performing your moves.