5 Most Effective Teeth Whitening Home Kits in 2019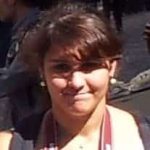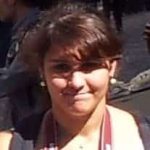 You know what they say, a smile is the best accessory. And while everyone in the world can smile from ear to ear, not everyone is comfortable with showing off their pearly whites mainly because their teeth aren't as pearly white as they'd want.
Fortunately, you can now buy these teeth whitening home kits that will help you achieve that Hollywood megawatt smile in no time. In this article, we're going to review our top five picks of the most effective teeth whitening home kits available in the market today.
Before anything else though, let's first discuss the advantages of having whiter teeth. Besides purely cosmetic reasons, whiter teeth can actually boost your confidence. When you have white and healthy teeth, you're not afraid to smile and flashing your pearly whites. And all that smiling will improve your mood too since the act of smiling actually makes your body release endorphins and serotonin which relieve stress and make you generally happier. Plus you'll seem much friendlier and more approachable when you're constantly smiling. Also, I recently came across an extensive article on Tips bulletin about 64 Wonderful Hydrogen Peroxide Uses and Benefits. It is a quick read and is definitely worth checking out as well.
Oh, but wait, did we also forget to mention that having whiter teeth can vastly improve your dating life? Having whiter teeth can make you more attractive to people. In fact, match.com, a dating site, polled 5,500 men and women about what they find the most attractive in a partner. The results were pretty conclusive. Majority of men and women ranked straight white teeth as the most important feature a prospective date should have.
What makes it even better is that teeth whitening home kits are getting more and more popular which means the prices are much more affordable today than ever before. You don't have to spend hundreds of dollars at the dentist to get your teeth whitened. You can now do it yourself at the comfort of your own home. And still, get professional-looking results!
Are you finally convinced to give teeth whitening home kits a try? Keep reading to check out our recommended teeth whitening home kits. Your dream of perfect white teeth might just come true soon.
The Most Effective Teeth Whitening Home Kits
Dr. Song has been in the pharmaceutical and medical cosmetic industry for nearly three decades and continued to sell and license their products worldwide. Their teeth whitening home kit, in particular, has gained quite a reputation.
Dr. Song Teeth Whitening Kit is popular for a good reason. It's on the more affordable side of the spectrum, especially for how effective it is, and it's cruelty-free. Naturally, the formula used on this kit is FDA approved, so you know that it's legit.
When you buy this teeth whitening kit, you will get the following: large syringes for the teeth whitening gel, syringes for the remineralization gels, moldable trays, and a LED blue accelerator light.
Nearly all of the online reviews of this teeth whitening kit have been nothing but glowing. You'll definitely see a real difference on your teeth's whiteness. If you've got a slightly yellowish tint on your teeth, this kit will do you wonders.
However, the one downside to this product is that its whitening gel can make your teeth a little bit sensitive. Though this will depend on your own level of teeth sensitivity, this is where the remineralization gel comes in. You can restrengthen the enamel on your teeth with this gel.
Dr. Song Teeth Whitening Kit Instructions
You might be a little intimidated by the number of steps on this kit but, not to worry, we're here to break it down for you in the simplest terms. You'll find that this teeth whitening kit is actually quite easy once you get the hang of it.
First, you'll need to shape your tray as accurately to your upper and lower teeth as possible. The right shaped tray will guarantee that the whitening gel will be distributed evenly across your teeth and won't leak anywhere else like your gums. Take note that the whitening gel can irritate your gums so you must be careful.
Molding your tray is pretty easy. In order to get your teeth trays to custom fit, put them over your upper teeth. Push up against it with your tongue and suck in the air from the tray. Do the same with another tray for your lower teeth.
Prepare a cup of boiling water. Give it about a minute to cool before gently submerging your trays in the water for five seconds. Take care to keep the edges from folding into each other. Afterward, lift the tray vertically from the hot water using the tray's tab. Place the tray on your teeth just like in the first step.
You can reshape the tray several times by repeating the instructions. What's important is that the trays fit your teeth perfectly. Once you're certain that your trays are the right fit, you can move on to the whitening treatment.
Obviously, you have to brush and floss your teeth before starting. You'll only need a small amount (about .5ml) of the whitening treatment. Apply a thin layer of the gel only on your front teeth since that's the side that will be visible. Once you're satisfied, place the trays in your mouth and wear it for fifteen minutes. If you require stronger treatment, four hours will suffice.
You also have the option of placing the LED accelerator light over your trays for the first fifteen minutes.
It's recommended that you repeat this treatment once a day until you've achieved your decide shade. Results will last for a maximum of a month.
This teeth whitening kit might be on the pricier side but, trust us, it's worth every penny. Not only is the brand trusted by dental professionals nationwide, GLO Brilliant Personal Teeth Whitening Device has been clinically proven to get your teeth at least five shades lighter in less than a week. What's more, is that your teeth won't suffer sensitivity issues as you use this product.
A GLO kit is really like having a dentist professionally whiten your teeth only less expensive and in the comfort of your own home. It has everything you need for a painless and long-lasting teeth whitening procedure. The kit comes with the following: a GLO mouthpiece (with case), GLO control, lanyard, lip care, whitening gel in GLO vials, a USB adaptor and charging cord (for the GLO control), and a travel case.
This one of a kind kit uses a wearable device so you can get the treatment done while multitasking or relaxing. The GLO mouthpiece uses gentle warming heat and LED light which speeds up the whitening process too.
GLO is quite the innovative brand since, unlike other kits, you don't have to mold the tray beforehand or deal with runny whitening gels. The treatment is quick and easy, not to mention mess-free.
GLO Brilliant Personal Teeth Whitening Device Instructions
Despite its sleek and modern appearance, GLO is actually a breeze to use. As mentioned earlier, this kit doesn't require as much work as other kits since its design is quite intuitive. It might be a little weird and awkward to use at first, but you get used to it easily.
The first thing you'll need is a fully charged GLO control. Once you're sure it has sufficient battery, wear it around your neck and attach the GLO mouthpiece. Before putting anything on your mouth, apply the lip balm that came with the kit.
Next, open one of the GLO vials of whitening gel. You'll only need a small amount of the gel for the entire treatment. Use the brush tip applicator to spread a thin layer of the whitening gel on the front of your teeth. You'll notice that the formula will foam a little bit.
Then we get to the fun part. Turn on the GLO mouthpiece. It'll illuminate when it's been activated. Put it in your mouth and squeeze it gently, much like you would with a sports mouth guard. The mouthpiece emits gentle heat and a safe LED light to accelerate the whitening gel's effects.
Keep the mouthpiece on until it automatically turns itself off eight minutes later. Rinse your mouth with water before reapplying the whitening gel and repeating the process three times.
If you're looking for a less cumbersome way to get your teeth whitened, might we suggest using whitening strips? They're actually much more popular than kits because of their practicality and their price. A crest is one of the more familiar brands when it comes to this method of whitening. They offer several types of whitening strips, but by far their most effective is their 3D White Lux Whitestrips.
The 3D Whitestrips are safe for your enamel so even if you have sensitive teeth, you can use these whitening strips no problem. Crest boasts that their strips can remove up to 14 years of stains. Global sensation Shakira herself endorses the product!
Crest 3D White Luxe Whitestrips Instructions
Using this product is so much simpler than other kits. A box contains 40 whitening strips which you can use for 20 days. You do this treatment once a day, one strip on your upper teeth, one strip for your lower teeth. It's recommended that you do put on the strips before you brush your teeth.
All you need to do is peel the strip from its backing and carefully place it on your teeth. The Whitestrips will adjust to your teeth and hold the whitening gel in place. It's moisture-activated too, so you don't have to worry about it slipping from your teeth at any point. The gel will remove any stubborn stains underneath the enamel so even if you're a devout coffee or tea drinker your teeth will be spic and span in no time.
Keep the strips on for 30 minutes. Don't move your mouth or drink water at any point to get the maximum whitening effect.
Another way to whiten your teeth is by using charcoal. It's trendier these days since it's organic and quick. The results might be subtle at first, but they're definitely visible. Plus, charcoal is really easy on your gums and is absolutely safe for those with sensitive teeth.
We highly recommend Active Wow's Teeth Whitening Charcoal Powder. Its unique and natural formula will remove years of stains. The powder doesn't contain any of the harsh whitening peroxides commonly used in teeth whitening products, so you don't have to worry about eroding your enamel over time.
The activated charcoal purifies and detoxifies your teeth so your pearly whites will be brighter and stronger with each use. This product is also pretty affordable, and one bottle will last you quite some time.
Active Wow Teeth Whitening Charcoal Powder Instructions
Unlike the previous teeth whitening kits on this list, this one doesn't have that many bells and whistles. In fact, you basically use it as you would with normal toothpaste.
First, rinse your toothbrush like you normally would. Dip your brush into the powder. You'll only need a small amount of the powder so dab off any excess. Brush your teeth for about two minutes. Then rinse to remove the charcoal powder.
Lastly, we have the Polar Teeth Whitening Pen, a super convenient, super easy to use teeth whitening product for those are always on the go. You might be scratching your heads in confusion right now. It can't really be a pen, can it? It just can't be that simple. Well folks, prepare to be amazed.
The pen applicator contains a whitening gel that has dental-grade hydrogen peroxide. It also has coconut oil for its antibacterial properties (it fights bad breath too).
If you don't want to bother with molding trays, mouthpieces, and syringes, the Polar Whitening Pen might be right up your alley. It's simple but quite effective. Perhaps not as fast-acting as the other kits on this list but it is perfect if you're looking to brighten your smile just a bit before a big interview or a first date.
Polar Teeth Whitening Pen Instructions
You'll need to brush and floss your pearly whites before using this product. Once your mouth is sufficiently cleaned, open the pen applicator and twist it until the gel pushes out of the brush tip.
Smile big and wide as you apply the gel on your teeth. Hold in place until the formula dries. The maximum amount of time you can keep the gel on your teeth is fifteen minutes. After that, rinse thoroughly.
Conclusion
Now that we've listed our top teeth whitening kits, there's no reason for you to not invest in a kit of your own right now. You'll save yourself hundreds of dollars by whitening your teeth yourself instead of going to the dentist for it. Trust us, and your smile is worth the time and energy.