Best RC Tanks this 2019 for a Fun and Memorable War Game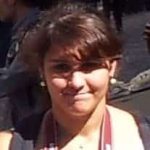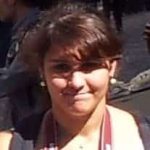 Battle tank toys are popular amongst male kids and teenagers because they are often related to manly stuff like the military and vehicles. That is the reason why manufacturers have found ways to upgrade and impress even adult clients. Hence, you can already find some of the best RC tanks that you can use to play with your kids, on your own, and as part of your collection.
As the number of interested buyers continues to grow, the number of manufacturers that produce RC tanks is also increasing. So, when you start shopping online or in retail stores, you will feel overwhelmed and confused. Nonetheless, being vigilant in selecting the RC tank for yourself, friend, relative, or child is a great way to make sure that you have made a worthy investment.
In order to help you find the perfect RC tank easily, we have carefully selected and reviewed some brands and models of RC tanks. We mentioned each of their product descriptions, pros, and cons, together with a verdict.
The Best RC Tanks: Our Top Picks
1
BlueFit German Tiger I Panzer Tank
Looking at this 1:72 scale-model tank, it can be said that the manufacturer has given great attention to details in terms of the design. It greatly resembles the German Tiger 1 Panzer Tank and it only weighs 60 grams. Also, it has a built-in 110mAh battery that requires one hour of charging for it to be used for 15 minutes.
Inside the package, you will find a remote control, a detailed manual and an antenna along with the tank. Amazingly, the remote control is not just used for making the tank move but can also serve as a backup charger. Also, the best thing about it is that it can control a maximum of four similar tanks at the same time.
This product can move forward, backward, left, and right with its lights on. Additionally, the turret can also be rotated at a 360 degrees angle. What is more exciting is that it produces an authentic firing sound. On another note, upon purchasing this product, you will get a one-year warranty and a 45-day return offer.
Verdict
With a small size, low weight, camouflage scheme, firing sound effect, and rotating turret, this product is ideal for children eight years old and above. Adults who want to have some fun during lunch and snack time in the office can also have this.
Pros
Cool recoil action when the cannon artillery shots,
Produces an authentic firing sound
The remote control can control multiple tanks.
The gun barrel can be moved and rotated.
Lightweight
Manufacturer offers a warranty and has a return policy
Affordable
It has a realistic and impressive design.
Remote control can serve as a charger
Cons
Short playtime duration
Takes too long to reach 100% battery level
You cannot pick the color of the item.
This set comes with two 11 x 9 x 4.2-inch tanks that weigh one pound each. You will also find two remote controls, rechargeable batteries, and wall chargers.
The tanks are designed to fire infrared rays. What is interesting is that once one of the tanks get hit, it will create flashes of lights, making it look like it was damaged. Additionally, once the rays are fired, a roaring sound is produced. The gun can also be rotated at an angle of 320 degrees so that you can hit your opponents at their locations without even moving forward, backward, or sideward.
This product also produces specific ignition and engine sounds. Nonetheless, it is only recommended for people age 12 years old and above.
Verdict
Undoubtedly, this set is perfect for people who love to play war games. The level of fun that can be achieved is also unquestionable because it comes with complete sound and light effects. Nonetheless, precaution should be taken as the infrared laser can be dangerous to the eyes.
Pros
Includes two tanks that have their own accessories
No accidental shooting since infrared is used
Lightweight
Fun to play with friends or relatives
With complete sound effects
Cons
One tank has no appealing design profile.
The gun only rotates at a 320 degrees angle.
3
M1A2 Abrams USA Battle Tank RC Airsoft Military Vehicle
The M1A2 Abrams is a third-generation battle tank that has been used by the military for over 30 years now. This 1:24 scale-tank replica weighs less than five pounds and measures about 16″ x 6″ x 5″. It has been designed to be played by individuals from 14 years old and above.
The remote control enables to move the tank in any direction using different speed levels. You can also make it climb on a 30-degree inclined surface. The turret can also be rotated at 300 degrees and the gun can shoot BB bullets that have a size of six millimeters.
Additionally, the bullet hatch can be loaded with a maximum of 50 bullets.
Verdict
This replica is a good addition to your recreational RC toys and collectibles. With capabilities to work on different surface angles, this tank can be played indoors and outdoors. You just have to be mindful of pets and other people that and who are around since it shoots toy bullets.
Pros
Shoots bullets while making a sound
Realistic and recoil action when cannon fires
Can be played on flat and inclined surfaces
It has different levels of speed.
Can load up to 50 bullets
Rotating gun
Cons
Turret only rotates at 300 degrees
A bit expensive
Not safe for children
4
German Tiger, I Battle Tank RC Airsoft Metal Cannon
This toy is a 1:24 scale model of a tank that has been used by the German Army during the legendary World War II.
The outstanding feature of this tank is that the cannon or tank gun is made of metal materials. Meaning, it will last longer than the ones present in other RC tanks. It is also attached to a turret that can turn at a 300-degree angle.
The gun itself also moves vertically at a maximum angle of 20 degrees.  Also, it can shoot bullets at a distance of up to nine feet with a matching sound effect. Loading the hatch with bullets will also not be a hassle since it can accommodate 20 pieces at a time.
In addition, with the help of its remote control, you can move this tank in any direction and even allow it to climb in 30-degree slopes. Likewise, you can also control its speed level. Further, with a fully charged battery, you can play this product for a maximum of 20 minutes.
Verdict
This replica is for people who are willing to invest in a durable and elegant-looking RC tank. With its ability to shoot bullets at far distances, this is best played outdoors and open spaces, as well as recommended for certain age groups.
Pros
Multiple-speed control
The body of the tank is made of high-quality plastic material.
Shoots bullet with realistic sounds
Bullet can be fired at a long distance
Can be used on plain and inclined surfaces
Gun can move up and down
Durable metal cannon
Impressive design
Cons
Not the best regarding the battery life and control range
Very expensive
The lowest turret rotation angle
Not safe for children
5
German Leopard II A5 Main Battle Tank RC Airsoft Radio Control
Last on our list is another 1:24 scale model replica of a German Army tank used during the Afghan War. It measures 18.6 x 10 x 7.8 inches and weighs only 4.35 pounds.
This pre-assembled tank comes with a rechargeable battery and remote control. When fully charged, you can play with it for a maximum of 60 minutes, and, amazingly, you can control it even if it is 60 feet away from you.
The multichannel remote control can be programmed for maximum customization. You can use it to make the tank move in any direction, spin, "super" spin, as well as make the turret rotate at an angle of 320 degrees and make the tank climb to surfaces that have a 35-degree inclination angle. The gun attached can also be moved vertically up to 30 degrees and can shoot bullets as far as 75 feet.
Verdict
This replica is a must-have RC tank, especially for those who want to spend most of their free time playing war games. Although the turret cannot rotate 360 degrees, the firing distance, control range, and climbing capability of this product makes it suitable for small and large play areas, whether indoors or outdoors. Nonetheless, this is only recommended for teenagers and adults.
Pros
Offers maximum firing and control range
Can be played for an hour
Programmable remote control
Gun and turret can move
Can climb inclined surfaces
Cons
Weight is somewhat heavy
Turret only rotates at a 320-degree angle
Not safe for children
Summary
Reading through the review of the best RC tanks above, we can say that each of the product can be recommended in different situations.
If you want great features without worrying about the price, then, you should consider buying the German Leopard II. On the other hand, if you are into design, the two German Tiger replicas will surely satisfy your taste. However, if you are buying for your young children, the BlueFit is your best bet since it is the only one that is safe for children as young as eight years old.
If you prefer a fair RC tank war game, the one from iPlay will be a great choice since the package has two tanks. On the contrary, if you want to beat your opponent easily, the M1A2 Abrams won't disappoint you since its hatch can contain 50 bullets.
Bonus: Types of RC Tanks
Remote-controlled tanks have come a long way after they have been initially introduced in the market. As can be seen from the products listed above, they already have realistic sounds, movable parts, and more. You will also note that there are traditional RC tanks, replica or model tanks, and airsoft tanks. Hence, for you to have a better understanding, we will have a quick look at each category.
Traditional RC Tanks
As the name implies, they are the oldest type of RC tanks that you can find in the market. They are the ones that are only capable of moving in different directions. The manufacturers only added one special feature, which is a movable turret. This type is more suited for younger children.
AirSoft RC Tanks
These are RC Tanks that can fire pellets or produce infrared rays, making them suitable for people who want to play war games.
Replica or Model RC Tanks
These are RC tanks that have been designed as an exact copy of the historic battle tanks. They usually have great features and are sold at expensive prices. They can be played by teenagers and adults, but can also be great collector's items.
Video of RC Tanks
These are the best RC tanks for Sale
Related Posts