Best RC Boats: A Comprehensive Guide and Review for Beginners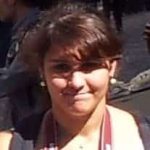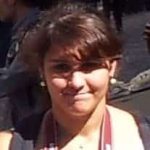 The best RC boats that are available in the market have introduced an all new level of fun when it comes to water activities. Young children, teenagers, and adults are now becoming inclined to this type of toy and have caught the attention of some newbies. However, with an industry that is full of manufacturers who want to catch the attention of customers, it will be difficult to choose one model or brand that will match your wants and needs.
A deep understanding of this simple-looking product will be helpful in making sure that you end up with an RC boat that has great features. That is because there are different types of RC boats and they come with a lot of basic and advanced features that you need to know.
Best RC Boats
At this point, it may seem and feel like you are ready to browse online or head to the nearest RC boat retail store and buy a toy for yourself or loved one. Being equipped with the knowledge that you have gained from the information above, yes, indeed, you might be. However, if you want to save yourself some time and effort in comparing all the great models of RC boats, we have chosen some of the best RC boats and evaluated them carefully for you.
What is an RC Boat?
As the name suggests RC boats are toy boats that are navigated with a separate tool, called a remote control, with the help of radio frequencies, infrared, ultrasound, or WiFi. They can have bodies and parts that are made of plastic or bodies constructed using plastic and other parts made of metal and other materials. Nonetheless, they are all controlled at a specified maximum range.
Types of RC Boats
The different types of RC boats depend solely on how they are powered. Although there are five major categories, we have listed below the two most common type of remote-controlled boats.
Electric RC Boats
Electric RC boats are those wherein their motors are powered by a rechargeable battery or a number of batteries.
Pros
The electric RC boats do not make any noise, so they can be used anywhere without the worry of anyone getting disturbed.
They are undoubtedly easier and simpler to use and maintain especially if you are not mechanically sound.
Perfect for beginners who can use it whenever and wherever they want.
Most of them have brushless motors that give them high levels of speed.
Cons
The playtime is dependent on the batteries capacity level.
The vent holes in models with brushed motors make them more susceptible to debris and water getting in, which can eventually harm the motor.
The batteries are expensive and if anything goes wrong electronically, then, the unit is difficult to fix.
Nitro RC Boats
Nitro-powered RC boats have engines that need to be fueled by a specially formulated oil.
Pros
You can control the amount of fuel that you place and can add more if it runs out.
Produces smoke and noise that makes the unit more realistic
A product of choice for people who have and want to improve their mechanical skills.
They have high levels of speed.
They are water resistant.
Cons
The noise produced can annoy other people.
The nitro fuel or oil is expensive.
You need to have technical skills in order to operate and repair efficiently.
It cannot be used indoors due to the fumes produced.
The nitro fuel might be difficult to obtain depending upon your area of residence.
Top RC Boat Brands to Consider
Buying and investing in an RC boat is like buying food; it must be decided well. Once you have an RC boat that meets your expectations and delivers what has been promised, then, you will have no regrets. In order to help you achieve that, we have collated some of the brands and noted why they should be considered.
Atomik RC
Atomik RC is a company that has been around for more than 12 years and is dedicated to manufacturing RC boats and its parts, as well as chargers and batteries. They also produce carrying cases for RC boats and remote controls. They have a main office in the USA and another one in China.
Traxxas
Traxxas is a company that is well-known for developing nitro-fueled and electrical remote-controlled toys like boats, trucks, and cars. They also make sure that all their toys have available parts by manufacturing such. Their RC products can also be upgraded by adding some compatible accessories that they have also produced. What is more amazing is that the company has been in the industry since 1986.
UDIRC Technology Co., LTD or udiR/C
udiR/C is a China-based manufacturing company that has been established in 2010. It is known for producing affordable and quality remote-controlled boats, helicopters, vehicles, and drones.
The Best RC Boats for Beginners
1
udiR/C Venom High-Speed Remote Control Electric Boat
The udiR/C Venom High-Speed Remote Control Electric Boat comes in orange or black color and has a size of 16 x 6 x 12 inches and weight of two pounds. It is quite a stylish remote-controlled sporting ship that will stand against all its competitions in the water.
It works at a frequency of 2.4 GHz and is rechargeable using its dedicated USB charger. It also has a self-righting feature that makes it functional even when capsized. Its hull is also equipped with an anti-tilt system and the motor will not overheat because of its single-prop, water-cooled design.
With its cool design, this is one of the best racing boats that you can get for racing competitions or as part of your collectible displays. Being one of the most affordable, you can never go wrong because it has quality engine power and speed levels.
Key Features:
It is equipped with a motor that has style and great speed level.
It has an alarm that will notify you when the level is critically low.
A self-righting system to keep the boat floating.
Specification:
Brand
List Item
Model
List Item
Weight
List Item
Pros
The perfect 370-size engine with high speed.
Real servo for the rudder
Affordable
Lightweight
Can be charged to an electrical outlet or a computer
You can choose from two colors.
Cons
 If the water gets inside the toy, then it can destroy the circuits.
2
UDI001 Venom Remote Control Boat
When you need a great looking boat that can do flips as well as race others at a high speed of 15 mph, the UDI001 is a fantastic option. It's built with a water-cooled motor with a single prop that can help to offer reliable control in a safe way. Using the specialized 4-channel remote control, you'll also be able to race multiple boats against one another simultaneously.
In order to avoid capsizing, this boat is designed with the ability to right itself so you won't have to adjust the boat manually. You'll also get an extra battery so that you can enjoy the boat for a longer period of time, which is great because many RC boats can have lower battery life.
In order to keep the boat in good working condition, it's best to avoid using it in salt water or attempting to run it on land. Freshwater environments are the best place to enjoy the UDI001 without risking any damage to it.
For those who are keen on racing and being able to do tricks, the UDI001 is a wonderful option. It will allow you the control, extra run time and self-righting ability to get plenty of value and enjoyment out of the purchase. This unit can be considered as the best RC boat when it comes to doing stunts. It also has a good speed level, powerful motor, and an acceptable frequency range. The great thing about this product is that an extra propeller and a battery are included.
Key Features:
It has a maximum speed of 25 km/hr.
it can make extremely sharp turns and flips
It has good frequency range.
It is equipped with an alarm that creates a sound if the battery is already low.
It has a hull system that is capable of preventing tilts.
Specification:
Brand
List Item
Model
List Item
Weight
List Item
Pros
Easy to charge
Self-righting
Simple to use
Great for racing
Cons
It can sometimes be difficult to pair the boat and remote
Short battery life
3
Top Race® Remote Control Boat
This product has a weight less than one pound, a length of 18 inches and a height and width of five inches. It is a speed boat that has a combination of white and black color with a touch of red to make it look more stylish. The remote control that is powered by four AA batteries has an ergonomic or easy-to-grip design and shape.
This is considered as one of the fastest RC boats in the market, which make it ideal for friendly and professional RC boat racing competitions. Likewise, it can also be navigated at long distances. However, you must constantly check the unit while charging as it may not be connected properly.
Key Features:
Water cooling system that can prevent any incident of overheating.
The boat has the special ability to recover itself from accidental flips.
It has a maximum speed of 30 MPH.
The unit is powered by one 1800mAh, 11.1V 25C Li-Po battery.
The frequency range of the transmitter is at a maximum of 300 feet.
Specification:
Brand
List Item
Model
List Item
Weight
List Item
Pros
The boat has a high speed.
It is equipped with an anti-flip system.
A powerful and long-range radio system to control the boat.
Electron speed regulator and servo controller
Considered as the best brushless RC boat
Cons
The safety sensor of the boat works only when it is in the water.
Some problems when charging the battery but can be resolved by making sure that the battery is properly connected to the balance charger.
The batteries for the remote control are not included.
4
H102 Velocity Remote Control Boat
If you're looking for a high-tech toy, then the H102 is right up your alley. It offers an LCD screen on the remote control to help you navigate more easily. There's also an emergency stop button that will allow you to stop the boat immediately when it's at risk of crashing.
With a top speed of over 20 mph, this boat is packed with power that makes it great for racing. It also has an anti-flip design that allows the boat to correct itself when it tips over. In order to avoid any internal water problems, the H102 is double-sealed.
With a bonus battery, you'll be able to get twice as much play time with this model. Make sure to keep the boat in fresh water and have parental supervision for younger users. When you want something fast and easy to maneuver, this is a great option!
With a great look, high speeds and long-lasting batteries, you'll be able to get plenty of time to enjoy this device. It's also going to be able to leave other boats behind in a race with a speed of over 20 mph.
Key Features:
List Item
List Item
List Item
Specification:
Brand
List Item
Model
List Item
Weight
List Item
Pros
Very fast
Capable of making tight turns
Long-lasting batteries
Aesthetically pleasing
Cons
The rudder can lock up
In some cases, the batteries can stop holding a charge
5
AquaCraft Rio 51Z - Off-Shore (RTR)
This product, that is recommended for individuals age 15 years old and above, has a size dimension of 63.1 x 16.4 x 14.8 inches and a weight of approximately 27.6 pounds. It has a hull system that has been painted with fiberglass material, making it good looking. Its self-oiling drive system has GrimRacer hardware that is anodized and made of aluminum, as well as a 1/4 cable that is flexible. Its engine is compatible with an unleaded, two-cycle oil that has a regular grade.
The package comes with a 2.4 GHz frequency remote control or radio system that requires eight pieces of AA batteries, an instruction manual, and a starter belt. This gas-powered boat has a simple design but has an impressive size and powerful engine. It is a great toy for both recreational and competitive activities.
Key Features:
List Item
List Item
List Item
Specification:
Brand
List Item
Model
List Item
Weight
List Item
Pros
You can run the boat for 20 mins.
It has a good engine system.
The boat can be controlled easily.
The gas that is needed to power it up is easy to find.
Cons
The time of the fuel tank gets short sometimes.
The batteries for the remote control are not included.
This boat has a larger size than some other options, making it a little easier for younger users to enjoy. It's also colored with a bright orange stripe so you can keep your eyes on it from farther away. With easy controls, people of all ages will be able to enjoy this boat. Just make sure those under 14 have adult supervision.
You won't have to worry too much about buying batteries, as the one in this boat is rechargeable. About three hours of charging will give you about 20 minutes of time to play. If you need more time, it might be worth looking into a second battery.
If the KingPow RC Boat happens to capsize, it's designed to be able to turn itself back over so you won't have to go into the water after it. With a USB charger, it's also highly adaptable to many different charging methods. If you want something easy to use, this boat is excellent. If you have younger users who want something that is easy to control and keep track of, the KingPow RC Boat should be at the top of your list.
Key Features:
List Item
List Item
List Item
Specification:
Brand
List Item
Model
List Item
Weight
List Item
Pros
Easy to control
Manual is easy to follow
Powerful
Very fast
Cons
In some cases, it may arrive in nonworking condition
Not as durable as it should be
7
German Bismarck Military Battleship
This warship replica that is recommended for people from age eight years old and above comes with a size dimension of 30 x 7.7 x 7.5 inches and a weight of 5.45 pounds. Its exterior parts have been painted well and in detail using quality glossy paint. It has two propellers that make it possible to be used in ponds, lakes, swimming pools, and rivers. Amazingly, you can make it move to different directions even if it is 120 feet away from the remote control.
If you are not into racing boats and speed is not an issue, this 1:360 scale model RC war boat is for you. It has a highly polished outer surface that makes it look real. You can sail this in different bodies of water at a slow or mid speed without worrying about being unable to control when it is a little further from you.
Key Features:
Fully operational RC system that can work on different frequencies.
A detailed exterior that really makes it look like the real one.
Gives you the feeling that you are actually a marine.
Specification:
Brand
List Item
Model
List Item
Weight
List Item
Pros
Attractive design
Can be in different types of water
Long distance range
Cons
Not too fast
No guns
Actual is sometimes different from the picture displayed
8
HengTai Smasher Destroyer War Ship
This 31-inch and seven-pound warship is recommended for adults and children as young as eight years old. It has a detailed design and an exterior that has been painted with glossy materials. It has a fully functioning, 1:115 remote control.
The smasher is once again the ship that you must have if you are not so into racing boats. This battleship will let you believe that you are an army captain. This easy-to-control and highly responsive warship will truly impress a kid and an adult.
Key Features:
List Item
List Item
List Item
Specification:
Brand
List Item
Model
List Item
Weight
List Item
Pros
Looks real
High level of speed
It can be used in different bodies of freshwater including rivers, lakes, ponds, and swimming pools.
The remote control has been designed with great detail.
It can be played by adults and children.
Can be operated at different frequencies
It can do sharp turns and can be stopped quickly.
Cons
The actual color may be different from the picture.
It cannot be used in saltwater.
No guns
Different Parts of an RC Boat
For RC boats to work efficiently, they have a lot of technical parts that are worthy of knowing.
Electronic Speed Controls (ESC)
As the name suggests, it is meant to control the speed of the RC boats; hence, it is nothing more than a digital throttle and can either be brushed ESC or BL ESC.
Transmitters and Receivers
A transmitter is the radio or remote control that manages the boat while the receiver is a small box with an antenna to help receive and translate the signal coming from the controller.
Batteries
Different RC boats make use of different volt batteries like nickel metal hydride (NiMH) and lithium polymer (LiPo).
Chargers
Chargers are tools that are needed to keep the battery or batteries powered up. Different models come with different specifications, meaning you cannot interchange them.
A Helpful Buyer's Guide for RC Boats
Apart from knowing the types and parts of RC boats, before you can even decide which is the perfect one for you, you must still consider some important factors.
What do you need it for?
If you plan to buy an RC boat for friendly racing competitions, then, surely you will need a sporting boat that will allow you to take the speed to the next level and let you enjoy the winning. They are usually the ones that have powerful motors or engines. Some of them also have a turbo or super speed capability. On the other hand, if you are into recreation, then speed is not that vital. You may just need to look at features that entice you, as well as durability.
What power system should you choose?
As mentioned earlier, you can find RC boats that are powered by batteries and fuel. Choosing the wrong type for the wrong use may damage the unit and may cost you some bucks. Since fuel-powered ones have a lower tendency to overheat and discharge, they are best for professional tournaments. For recreational purposes, you have the freedom to choose between the two. Nonetheless, if you want one that can be used outdoors and indoors, an electric RC boat will be best.
How much are you willing to spend?
Budget is always a factor when it comes to buying anything. Fortunately, for RC boats, there are affordable units that have features that can sustain your needs for recreational purposes. Those that belong to the high-price range are the ones that have advanced technological features that are intended for professionals or people who need to do serious businesses underwater, like checking their yacht's propellers or anchors and photography.
Once you determine your budget range, your choices can be narrowed down quickly.
What shape and design should you consider?
Many of you might think that the physical appearance of an RC boat is for personal preferences. Yes, such is somewhat true, but RC boats with well-thought off shapes can have a better balance. The shape also greatly affects how easy or difficult it is to carry, store, and clean the unit. Design-wise, it is always better to invest in RC boats that look as closely as a real boat. Additionally, RC boats that have great designs and shapes are worthy to be displayed during tournaments and can be part of your collections.
How old is the person who will use it?
As similar to any toy, RC boats have age recommendations too. Most of them are designed for individuals from 14 years old and above. That is for the reason that there are small parts and circuits that can cause danger to younger children. Nonetheless, you can still find exclusively designed models for them.
Where do you intend to play your RC boat?
Bodies of water can be either fresh or salty, and not all RC boats can tolerate both, especially saltwater. As such, if you plan to play your RC boat on the beach, you must find one that blatantly states that it can be used in saltwater.
General Conclusion for the RC Boats Reviewed
RC boats are yet another innovation that will surely excite RC toy lovers and would give them more reason to have fun even when they are on a trip. The RC boats mentioned above will be great for you whether you are new to the activity or experienced. They can also be great gift ideas.
You can choose from the warships if you are into recreational sailing or your kids love to play military-type games. The other boats are recommended for both sailing activities and racing games. Nonetheless, each one of them can be used as great displays and included as part of your collection since they have great designs.
When it comes to the top one on our list, we would consider the UDI001 Venom because of its speed and frequency range. You will surely get what you paid for but make sure that the product is always in good condition in order to prevent entry of water inside.
Nonetheless, no matter how high quality your RC boat is, there will always be a time wherein you will have problems. Hence, you must learn how to identify the problem so that you would know if you need to have it fixed, replaced, etc.
How do you identify RC boat problems?
In case your RC boats don't seem to be working fine, then, the reason can be any. In order to identify the problem, you must do the following:
Check whether the power switches are working fine or not: This might sound silly but it is one of the most common issue faced so make sure that the on-and-off switch is working fine
Check out the batteries: Everything has a specific life and so does the batteries. If your boat has been troubling you by not getting charged then the possible cause might be that the batteries are dead. For this, you must also check the charger.
Add fuel: Need not say what it means or what is to be done. In case your radio-controlled boat works on fuel, then, do check whether it has fuel or not
Check if the transmitter, receiver, and charger are compatible: Every RC boats has its own set of requirements and accessories that come along with it. If you have multiple models, you might have interchanged each their remote controls or chargers.
If none of the above is the reason why your RC boat is not working, then either call the company's customer service line or refer to the product's manual.
Final Words
Finding the right RC boat for you or your child, best friend, boyfriend, dad, brother, or anyone else is indeed something that requires attention to detail. Learning everything about RC boats is never a waste of time since they are investments that can last for a long time if the right choice has been made. The models reviewed above are great picks, and since each one of them has information, it will not be difficult for you to decide which to prefer based on the future owner's need, lifestyle, and want.