Why Zumba Should Be Your Next Fitness Regime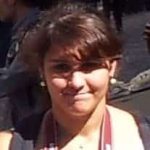 You're at your local gym, game face on and water bottle at the ready. You hop onto the treadmill for your dreaded stationary marathon, set your speed, and put in your headphones. But just before you turn your music on, you hear the upbeat exotic rhythms emitting from the dance studio room. You step off the treadmill, and curiously follow the sounds of Latin hip-hop. Picturing in your head the intense and uniform aerobic workout awaiting you around the corner, you reach the room and are surprised to see, dancing! Everyone is dancing to the beat, some twirl their hips like Shakira, others twist their legs like they're in a hip-hop music video, but all of them are smiling, having fun, and getting fit. Welcome to Zumba dance, your next new fun workout.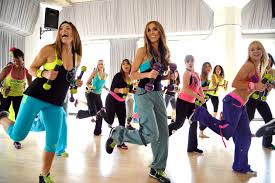 There is a reason why Zumba is growing faster than ever, with over 15 million people in 180 countries, it's the fun new fitness session that's suitable for everyone. The new and popular dance routine incorporates merengue, hip-hop, salsa, and a few other styles into a full body workout that gets you fit, but feels like a party. Created in the 90's by Colombian trainer Alberto "Beto" Perez, it takes the Latin vibe of dancing, and mixes it with the intensity of aerobics to create a better and more fun way to burn calories and exercise. Cardio is effective, but the Zumba dance is effective and fun! Whether you are looking for body toning, weight loss, or simply a better reason to go out and get fit, Zumba is the perfect fitness class that meets many of your average cardio workout results. It might seem like there are a few hurdles to jump over before diving in, but it doesn't take much to get started. So, the following will be steps and tips to help you jump into the popular sensation that is taking the world by storm.
Nervous? Try It In Your Living Room
Being nervous is normal, especially when it's your first time dancing with a large group of people. You might wonder, "What if I look weird?" or "What if I can't keep up with everyone else!?" First of all, relax, the Zumba "party" was born from being silly and free, and it still holds that light-hearted feeling to this day. So don't feel tied down to the routine taught in class, if you want to add your own spice, or just be wild and free, then, by all means, let loose! It's all about keeping your body moving and stretching, so anything goes. If you're still nervous then host your own personal session right at home. There are countless YouTube videos on Zumba classes, techniques, and rhythms; all you have to do is turn up the volume and ease yourself in. You can then go to class feeling comfortable and familiar, which means no more butterflies to keep you from dancing. Also, bring a friend along to your session, it will feel that much more like a night out as opposed to a scheduled gym visit. There are also some new products that will make your life easier to facilitate working out at home, such as the new Mirror product which you can hang up anywhere in the house and it literally has a built-in camera to assist you with your workouts. It is truly incredible as it will study your work out mechanics and ensure you are staying on top of your game and you can even join classes with others, but even more wonderfully, you can track your before and after progress, privately at home, in the comfort of your pajamas 🙂
Wrong Shoes? Wrong Moves!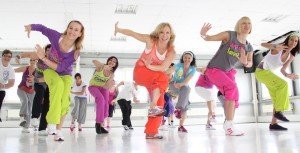 As with any exercise, the right equipment is needed for full and proper results. Anything less than what's needed not only stunts the effectiveness, but can also cause unnecessary problems or pain. The great thing about Zumba workout is that you don't need a lot of expensive equipment or clothes, just a good pair of shoes. You wouldn't want to dive in with the wrong pair of shoes, so do a little research to find the best Zumba shoes for you. Everyone is a little different, so explore the variety of options that suits your style and method, and you'll be set to get active in no time. Also, if you don't already own any light gym type attire, it would be beneficial to buy a proper set of clothes for Zumba.
Find Your Class, Rhythm, and Style
There are multiple types of Zumba classes to choose from, each one appealing to different ages, techniques and styles, so there is definitely a good fit for every person. Go online and find your nearest Zumba class that matches what you're looking for; and there's no harm in trying out as many as you can. You may discover that you like the more intensive dances that make you sweat and feel the burn, or instead you may prefer the more free and classic style where everyone is unique and having fun. There are many options to chooses from. The most important thing is that you have fun, and burn some calories whilst you're at it. You might be nervous at first, but you'll soon see that everyone is moving in their own way. Once you feel comfortable and merge into the atmosphere, then you can really get moving.
Goodbye Treadmill, Hello Zumba
The best part about Zumba fitness is that it isn't an addition to your regular cardio workout, it's a replacement. You can ditch the boring old treadmill and hop into a vibrant and exciting class, where you can make new friends, discover new songs, and come out just as fit. There's no longer a need to batter your running shoes by jogging in one spot, because now you can dance freely, and still experience the calories burn. So don't be intimidated by the wild moves, or disregard it as low intensity cardio, because the Zumba dance is so much more than you might have previously thought. So grab a friend, pick up a pair of sneakers, schedule your first class, and before you know it, you will be part of the 15 million people who dance like no one's watching.
For those keen to get started straight away, take a look at the amazing Zumba for beginners workout with Ain!