Types Of Zumba Workout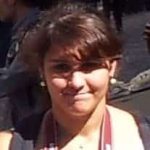 Before we stress the importance of bringing good zumba shoes to class you may be interested in learning about the numerous fitness classes which exist, what they incorporate and who they are aimed at. Currently in late 2015 there are eleven different types of class which are tailored for people of all ages, size and capability.
If you don't already know, the Zumba dance workout incorporates hip-hop, soca, samba, salsa, merengue and mambo.  The aerobic exercise has been around for roughly 20 years, but more recently it is fast becoming one of the most popular fitness programs practiced across the globe. Every week approximately 15 million people of all ages and fitness levels in over 185 countries are taking classes. This is a staggering figure in comparison to other exercises and dances; it just goes to show how much fun and effective this program really is. Considering there are 11 different types of Zumba workouts, it's no wonder there is such a wide appeal as there's literally a dance class for everyone. Yes there are many other ways to keep fit or lose weight, but this is by far the most enjoyable and fulfilling. We summarize them below:
Zumba
This party is really aimed at anyone and everyone; the wide range of steps included in these sessions are not only great for burning calories but also cover most aspects of exercise including cardio, muscle conditioning, balance and flexibility.
Zumba Step
Combining the unique moves with Step aerobics, this fitness program suits those looking to enhance their tone and muscular strength, especially the legs. Very physical sessions indeed which will help burn those calories in no time at all.
Zumba Toning
Not only is this a great way of getting a cardio workout, it's also at the same time targeting the abs, thighs, arms, and other muscles throughout the body. This is achieved by utilizing toning sticks (light weights) during dance sessions.
Aqua Zumba
For those who love being in the pool this is perfect for you. The same dance floor moves are carried out in a shallow swimming pool; with the added resistance of water this makes the Aqua a fun and effective total body workout.
Zumba Sentao
There are various tools and props such as toning sticks or weights that can be used for class, but Zumba Sentao is slightly different. The effective dancing method incorporates workouts using a chair which improves cardiovascular health and burns calories at the same time. 

Zumba Gold
The Gold workout is specifically aimed at the older generation, but still incorporates the same kind of music as the fitness party class. It involves simplified moves and pacing for older adults which helps to improve coordination, balance and overall fitness.
Zumba Gold-Toning
This is similar to the traditional Gold program but is aimed at slightly more active older adults who would like to add training to improve things such as muscle strength and posture. The Gold-Toning classes place emphasis on using light weights and achieve its results by using toning sticks in particular.
Zumba Kids
Aimed at children aged 7-11 years old, this is a great way to get kids active and develop not only a healthier and more active lifestyle but also aims at developing characteristics and traits such as confidence, coordination, and cultural awareness. This is done by teaching similar choreography to the original Step but by adding games and activities too.
Zumba Kids Jr
For the slightly younger children aged 4-6, this is a fun and hyper dance party similar to that of the above. As an increasing number of adults are joining classes daily, so too are kids which has made this a popular choice in recent years.
Zumbini
It's never too early for children to pick up the musical lifestyle and numerous benefits provided in these classes. Zumbini® is aimed at kids aged 0-3 and is a fun way of parents or guardians to bond with baby during class in the upbeat setting and positive environment.
Zumba In The Circuit
If circuit training combined with the well known fast-paced Zumba moves sounds like fun then you will not be disappointed with this particular program. A great way of naturally boosting metabolism whilst performing this dance workout, it has people of all ages signing up for their session.
Plate By Zumba
This is an educational course all about healthy eating habits as opposed to an energetic dance class. The licensed Zumba instructor will host adventurous lessons on how to eat healthy, making every session fun and intuitive, always focusing on the best food to eat for a balanced healthy diet.