Using A Hair Straightening Brush On Black Hair: Everything You Need To Know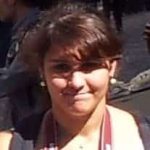 If you're wondering if you can use a hair straightening brush on black hair, the simple answer is yes.
But there are a few factors to take into consideration.
First, using a hair straightening brush on African American hair will never give you the same results as a flat iron.
But you will get more body and volume than you would with a flat iron.
How About on a Weave?
The answer to this is similar to whether or not you can use this type of product on black hair. As long as your weave is made from real human hair and is marked safe for heat treatments, you can use an electric styler.
However, if your weave is made from synthetic hair, you should steer clear of using these brushes. Even low levels of heat can damage the hair and leave it irreparable.
​
What About on Relaxed Hair?
You can use this type of device on hair that's been relaxed as long as you take the proper precautions.
First, make sure that you wash your hair before using the brush. You should also use a hot oil treatment. This will protect your hair from the heat. Be sure to apply the oil throughout all of your hair. Start at the scalp and work your way through the roots.
You can take it a step further by adding one or two essential oils to your main oil, depending on your specific hair needs. These oils will add moisture and prevent damage.
How to Use an Electric Straightening Brush on Natural Black Hair
Before you use a hair straightening brush on black hair, you need to understand the proper technique. Follow these basic directions to get the most out of your hair brush straightening treatment:
Wash Your Hair
Make sure you remove product buildup and dirt before straightening your hair. A hot oil treatment will also improve your results.
Remove Tangles
Use your fingers or a wide-toothed comb to remove tangles and knots. You should never come across a snag when using a heated brush. This can lead to premature breakage and serious damage.
Dry Hair
Either let your hair air dry or use a towel to speed up the process. You can use a hair dryer, but don't overdo it. You're going to be applying plenty of heat to your hair as it is.
Brush Gently
When you do start brushing, be gentle. You don't want to rush this process. Work on small sections or in layers if your hair is thick.
​
How to Avoid Damaging African American Hair While Using an Electric Brush
There's always risk for hair damage when using a hair straightening brush on black hair. Here are a few tips to keep in mind:
● Make sure you're using the right brush for your curl pattern. Using the best hair straightening brush can make all the difference.
● If your hair is longer, start at the ends. Brush the bottom third of your hair first. Then brush the bottom two thirds. Then move the brush up to your scalp and brush the entire section down to the tips.
● Always go slow to get the best results.
● Always use a heat protectant product. If you don't have one on hand, a little oil can help keep your hair safe from the heat.
● Use the right temperature. Using a hair straightening brush on natural hair usually requires a higher heat setting. But if you smell burning or hear your hair sizzling, turn down the temperature immediately.
● Wrap your hair at night with a silk or satin scarf. This will keep the moisture in your hair longer, extending the life of your straightening treatment.
Using a straightening brush on black hair can have great results that last just as long as those produced with a flat iron, and you'll experience a lower risk of damage. With the right tool and technique, you'll become an expert at using a hair straightening brush on African American hair.