12 Best Electric Hair Straightening Brushes in 2019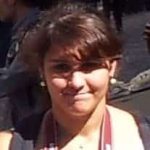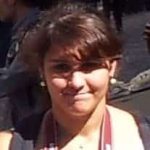 I am so bored of poker-straight flat hair, aren't you? Move over, flat irons. You have been amazing, but we are ready for something new! The next big thing is here and I could not be more excited. I'm talking about the best straightening hair brush products.
We all want that sleek, straight hair but with a fuller and healthier natural look, and of course, getting all glammed up. Well, ladies, you are in for a treat, because brushes that straighten hair can do all of this! And if you keep reading, I am going to tell you how. Let's go!
12 Best Electric Hair Straightening Brushes in 2019
The InStyler STRAIGHT UP Straightening Hair Brush will give you safe and long-lasting sleekness.
The brush heats up in only 30 seconds and provides a consistent, even temperature to protect your hair and provide uniform results.
With 65 ceramic heated plates, you can smooth and straighten 16 sections of hair with just one pass.
The brush includes seven heat settings, so you can customize your straightening treatment based on your hair type.
I loved the swivel cord that let me straighten as needed without feeling like I was tied to the wall.
I agree with other InStyler STRAIGHT UP Hair Straighten Brush reviews that claim this is probably the best straightening hair brush on the market.
If you've been let down by a straightening hair brush flat iron in the past, the InStyler will make you a believer once again.
Key Features:
Best For All Types Of Hair
Max Temperature 450 ºF (230 ºC)
7 Temperature Settings
Automatic Shut Off
LED Temp Display
360º Swiveling Cord
65 Ceramic Heated Plates
Heats Up In 30 Seconds
Specification:
Brand
InStyler
Model
STRAIGHT UP Ceramic Straightening Brush
Weight
1.05 pounds
Pros
Safe and long lasting sleekness
Heats up after 30 seconds
Can customize treatment based on hair type
Cons
Hair should be fully dried before using
Prone to accidentally switch off while using
No hanging hook
The FemJolie flat iron and brush in one packs quite a bit of punch for its price point.
It can be used to tame your daughter's morning bed head or to get rid of that ponytail wave without having to rewash your hair.
I always recommend this flat iron and brush in one to family and friends. For most of them, one try is all it takes. They end up storing their flat iron away for the occasional use.
The FemJolie heated straightening hair brush is the only styling tool they need to get out the door in the morning with sleek, straight hair.
Key Features:
Best For All Types Of Hair
Max Temperature 450 ºF (230 ºC)
Adjustable Temperature Settings
Negative Ionic Charge
LED Temp Display
360º Anti-Winding Cable
110-220v
Money Back Guarantee
Specification:
Brand
FemJolie
Model
Hair Straightening Brush
Weight
1.2 pounds
Pros
Best for all types of hair
Can be used as 3 hair tools all at once
Lightweight
Cons
Very expensive
Prone to change temperature while using
Brush cools down while in the process of laying, thus needing to heat up again
I'll admit that the price of the Dafni made me a bit wary to try it, but it's so easy to use and provides unbelievable results!
It heats up to 365 degrees in just a few seconds. All you need to do is brush your dry hair slowly for frizz free locks.
If you aren't limited by a budget, the Dafni Straightening Hair Brush is a must to consider. You'll never regret your purchase.
Key Features:
Best For All Types Of Hair
Max Temperature 365 ºF (185 ºC)
Straighten in 3 minutes
Insulator Scalp Protector
3D Ceramic Surface
LED Temp Display
2.2 metre Cable
Specification:
Brand
DAFNI
Model
The Original Hair Straightening Ceramic Brush
Weight
1.8 pounds
Pros
Heats up in just a few seconds
Gives smooth and shiny hair
Don't have to worry about burnt scalps because heating part is on the brush surface
Cons
Hair needs to be fully dried
Quite expensive
Cleaning the product can be a challenge
The Apalus hair straightener brush makes your hair silky and smooth in just a couple of minutes.
I wasn't sure it would live up to the hype but I am happy to say…it's all true, it actually works!
It heats up in a matter of seconds and allows you to choose from various temperatures giving you control over how much heat you use on your hair.
I used the Apalus brush hair straightener on one of my girlfriends who has afro-textured hair and it came out really nice. This is something that is not normally mentioned in reviews for the Apalus brush hair straightening.
It wasn't completely straight, but much straighter than it would be from blow drying and only took a fraction of the time.
Moroccan and argan oil are great for your face, but they also make it easier for you when you use this product on afro-textured or very dry frizzy hair.
Apply a small amount of one of the oils for maximum smoothness.
An extra bonus with the Apalus brush hair straightener is that it automatically shuts off after 60 minutes, making it a safer choice if you're a bit forgetful like me.
The Apalus is the most well known and the best straightening brush for hair option within big retailers. It's amazing value for the money!
Key Features:
Best For All Types Of Hair
Max Temperature 450 ºF (230 ºC)
3 Temperature Settings
Anion Hair Massager
Dual Voltage
LED Temp Display
360º Anti-Winding Cable
12 Month Warranty
Auto Shut Off Protection
Specification:
Brand
Apalus
Model
Hair Straightening Brush
Weight
1.32 pounds
Pros
Makes hair smooth and silky in just a few minutes
Great for all types of hair
Automatically shuts off after 60 minutes
Cons
Bulky handle
No hanging hook
Smells like plastic burning while heating up
This brush is perfect for when you're going for a night out straight from work or when you don't have time to blow dry your hair. You can just let it dry naturally, then give it a quick going over with the brush when dry.
The ones I have suggested all have ball tipped bristles because they are gentler on the scalp and kinder to your hair.
I won't go anywhere without my brush that straightens hair these days.
This brush really gives your hair amazing shine and helps with controlling frizz.
I like the result it gives. It leaves your hair nice and flowy, light but not at all stiff. The only thing I didn't find it good for was curling the ends, but I rarely do that anyway.
Since purchasing mine, most of my friends have gotten one too.
I use mine every day and couldn't be without it!
Key Features:
Best For Natural Hair
Automatic Switch off
Cordless
Active Ion Jet
Natural Bristles
Removable Cushion Pad
Protection Pouch
Specification:
Brand
Braun
Model
Satin Hair 7 Brush
Weight
7 ounces
Pros
Can be used after naturally drying hair
Cordless
Automatic switch off
Cons
Cannot curl ends
Does not give results similar to a flat iron
May lead to hair damage
I have been reading a lot of straightening hair brush reviews for this product lately, so I wanted to give my own take on it. The Simply straight hair brush is so quick and easy to use. It's the ideal hair straightening solution for when you're in a hurry!
Bear in mind that this is not really the answer if you are looking for poker-straight hair, but personally, I think it's nicer to have some body, especially at the roots.
It didn't burn my head or anything, it gives out enough heat to straighten your hair but feels nice and gentle on your scalp. The trick is to hold sections of hair from the ends, pull quite tight, and then brush down from top to bottom. You'll get sleeker results if you also brush the underneath.
Also, I would advise you to thoroughly comb your hair before use. Another great thing about the Simply straight hair brush flat iron is that it works on ALL hair types. It is best suited for shoulder length hair or longer.
It does take a little while to properly heat up, so it's best to turn it on between 5 and 10 minutes before you want to use it. That should give you just enough time to get your makeup done.
It's also excellent to have on hand for touch-ups. Simply straight advises us not to use the straightening hair brush with any styling products. However, I would say that using a touch of heat protector spray before use is vital for keeping your hair in tip-top condition.
If you wish to smooth down the ends after straightening, just use a tiny amount of argan oil.
Great price for a fabulous product, you can't really go wrong! As long as you realize it's not going to be comparable to a flat iron then you will be pleased with the results it gives. Just think of it more like a sleek blow dry but without all the hard work!
Key Features:
Best For All Types Of Hair
Max Temperature 450 ºF (230 ºC)
LED Temp Display
Ceramic Tipped Bristles
Auto Shut Off Protection
Specification:
Brand
Simply Straight
Model
Ceramic Hair Straightening Brush, Black/Pink
Weight
1 pounds
Pros
Quick and easy to use
Best when in a hurry
Affordable price
Cons
Takes 5 to 10 minutes to fully heat up
Cannot be used together with any styling products
I love this electric hair brush! It features much thinner bristles than most designs, so it's really able to penetrate each section of hair and reach more strands at the same time than most brands.
It's also perfect for younger hair stylers. It's easy to use, and with an auto shutoff feature, you don't have to worry about any accidents.
Key Features:
Best For All Types Of Hair
Max Temperature 450 ºF (230 ºC)
7 Temperature Settings
Anti Scale design
LED Temp Display
MCH Ceramic Plate
Auto Shut Off Protection
Specification:
Brand
List IteUSpicy
Model
US-FS005 Hair Straightener Brush
Weight
13.3 ounces
Pros
Thinner bristles
Auto shut off
Perfect for young hair stylers
Cons
Fewer temperature settings
The Babyliss ceramic straightening brush is one of my go-to styling tools. It heats up in literally seconds and transforms my hair in just a few passes.
I'll admit, it's a little heavier than most straighteners. Fortunately, it works so quickly that this really isn't an issue.
Remember that the faster a flat iron hair brush straightener works, the less chance there is for damage to your hair.
I always feel confident with this model that I'm getting the style I want without the damage that I don't. There's no tearing or snagging during use.
It's a smooth experience all around.
Key Features:
Best For All Types Of Hair
Max Temperature 392 ºF (200 ºC)
Diamond Ceramic Fins
Ionic frizz control
3 heat settings
Specification:
Brand
List IteBaBylissPRO
Model
Rapid Hyper Stick Plus Ionic Thermal Paddle Brush
Weight
1 pounds
Pros
Heats up only after a few seconds
Transforms hair only in few passes
Lesser chances of hair damage because it straightens hair faster
Cons
A little bit heavier compared to other products
Only 3 heat settings
If you're like me, too clumsy and impatient for a brush and dryer, then this hot air spin brush is easy, fast and produces great results!
The heat is nice and powerful, so this straightening hair brush is brilliant for fast styling.
It gives great volume for sexy big hair and turns out looking like a pro did it.
The spin does take a bit of getting used to, you need to go easy on the spin button to avoid any tangling.
It sounds a bit scary, but it's easy once you get the hang of it! Just make sure you consistently move it as if you are combing your hair, then it won't tangle or grab your hair.
The handle is fairly large, so if you have small hands you might find it better to hold with both.
It even works well on dry hair if you need to quickly transform your look for a night out.
Really awesome product!
Key Features:
Best For Medium, Long, Thick & Wavy
2 Temperature Settings
Cold Shot Button
Multidirectional Brush Rotation
Ceramic & Tourmaline Technology
900 Watts
Tangle Free Bristles
Specification:
Brand
Revlon
Model
Perfect Heat 2″ Tourmaline Ceramic Hot Air Spin Brush
Weight
1.6 pounds
Pros
Used on towel-dried hair
Serves as a blow dryer as well
Gives body and volume to hair
Cons
Handle can be too hot
Not for short hair
Spin button can cause tangling hair
A bit more expensive than the Scalpmaster, so is it worth paying extra?
Well, this brush does have boar bristles, which are the most similar to human hair. They are known to strengthen and add natural shine to your hair.
It also has thermoceramic vented plates. These plates distribute heat evenly and therefore avoid any excess heat damage. This makes blow drying so much more manageable!
Key Features:
Best For All Types Of Hair
Natural Boar Bristles
Hygienic and Durable
Ergonomic Design
Anti Static Grip Pad
Specification:
Brand
Denman
Model
Thermoceramic Straightening Hair Brush With Boar Bristles
Weight
4.2 ounces
Pros
Boar bristles
Avoids any excess heat damage
Saves preparation time
Cons
A bit more expensive
Not for short hair
Bristles are too soft for people with coarse hair
I have to admit I was a bit wary the first time I used this product on my hair. It looks a bit weird and intimidating, and I couldn't really get my head around how it was going to work.
I was surprised to find it actually worked excellently and was very easy to use.
Get your hair as dry as possible with a towel before using this brush that straightens hair.
If you have very thick hair, then you might want to let your hair dry off around 30% before using as it will work a bit quicker for you then.
This product does wonders for your hair. You really can create so many different looks!
The Instyler comes with a heatproof bag and a thermal guard. Do use the thermal guard as this product gets very hot.
Key Features:
Best For Curly & Wavy Hair
Max Temperature 410 ºF (210 ºC)
3 Temperature Settings
30 Second Rapid Heat Up
Ionic Ceramic Technology
6 Inch Pro Swivel Cord
12 Month Limited Warranty
Auto Shut Off Protection
Specification:
Brand
Instyler
Model
Wet To Dry Rotating Iron: 1-1/4 inches
Weight
1.4 pounds
Pros
Best for curly and wavy hair
Auto shut off
Cons
Hair should be really dry before using
Makes crackling sounds because moisture is evaporating from the barrel
If you can't afford the Instyler, this is the next best thing. I have always found Conair products to be great quality and long lasting.
This one is not a dryer, so your hair does need to be almost dry before using.
It has bristles that separate the hair prior to straightening, so it is flat and stays gripped well while you pull it through your hair. The plate is also curved, so you end up with hair that some volume rather than being pin straight.
The Infiniti has tourmaline plates which made my hair look naturally smooth and shiny for a whole day after using.
It's quick and easy to use and not at all heavy or clunky.
You will need to learn about the direction of spin. I put it on the "right" setting when I go into my hair from the right, and the left setting if I go in from the left.
Claims to curl hair too, but I didn't find this useful. It's excellent for straightening though!
Key Features:
Best For Curly & Wavy Hair
Max Temperature 410 ºF (210 ºC)
3 Temperature Settings
30 Second Rapid Heat Up
Ionic Ceramic Technology
6 Inch Pro Swivel Cord
12 Month Limited Warranty
Auto Shut Off Protection
Specification:
Brand
Conair
Model
Infiniti Pro 2-Inch Tourmaline Ceramic-Coated Plates with Rotating Spin Attachment
Weight
1.8 pounds
Pros
Best for straightening
Gives bounce and volume
Cons
Hair needs to be thoroughly dried before using
Challenging to curl
Need to learn the direction of spinning to avoid damages
Why use a straightening hairbrush?
We all love straight hair, but isn't it much sexier if we also have a bit of bounce and volume to it? It's all about having silky, smooth hair that makes us look like we just left the salon. So how do we get this without spending a fortune on a professional blow dry?
I found the answer, and it's simply a hairbrush straightener. I don't think my husband has ever complimented me on my hair as much as he has since I started using an electric straightening hairbrush, and for him to notice is saying something!
One of the key advantages is getting rid of frizz without losing volume. Another huge bonus with this technology breakthrough is that you don't need to worry about damage to your hair like you do with straighteners.
With hair brush straighteners, hydrogen bonds in the hair are broken down, which is why they are so damaging in the long run. A hairbrush straightener is a safer alternative without sacrificing the results you want.
These are ideal if you're growing your hair out, as you don't need to worry about hair damage and breakage. You can finally get the luscious locks you've always wanted.
Straighteners that Detangle
These are for use on dry hair just like you would use a normal hair brush. Section off your hair starting from the bottom and brush your hair through to the ends. It really is as simple as it sounds. You just have to watch the magic happen! I find it best to brush on the underside. You can even curl your hair under or out on the ends.
Heated Hair Brush Pros and Cons
PROS
Fast
Everything about a hairbrush straightener is fast. It heats up in seconds and only takes a few passes through each section of your hair to work its magic. It's just like brushing your hair, so you're really not adding any more time to your morning routine.
Safe
Most heated brushes will have a temperature selection feature. Stick with lower temperatures if your hair is:
Stay in the middle for normal hair and crank it up for thick hair. Always be sure to use a heat protectant spray before using your straightening hairbrush.
As long as you're taking the proper precautions, your device is safe for your hair.
Convenient
My heated styler has saved my hair day on more than one occasion.
Sometimes, even when I straighten my hair in the morning, I need a little touch up later on in the afternoon or evening.
So when I know I'm headed to the gym after work, I bring my special brush to touch up my hair before heading to dinner with my friends.
Also, if you need to run out the door unexpectedly, a straightening hair brush can give you a quick and easy style in just minutes.
Effective
This is by far the most important advantage. These products aren't just hype.
They really do give you smooth, sleek hair with a quick pass of the brush.
You brush your hair every day anyway. Why not brush it with a heated straightening brush and cut your styling time in half?
CONS
Not A Flat Iron
If you're expecting to get flat iron results with a straightening hairbrush, you're probably going to be disappointed.
Unless your hair is very thin or fine, a brush won't give you the same results as an iron.
However, using a heated brush will still help style your hair and keep frizz at bay. And it will take less than five minutes, whereas a flat iron can take half an hour or longer.
Hair Damage
Anytime you use a heated styling tool, there is a risk for hair damage.
I've already mentioned using a heat protectant spray and choosing the right temperature to keep your hair safe.
But if your hair is unhealthy, the bristles of your brush can either cause split ends or make existing ones worse.
Be sure to keep up on trimming your hair if you use a heated straightening brush on a regular basis.
PRO TIP
"Start by using some heat protection spray. Work through small sections of hair at a time. Use a clip to keep hair pinned up out of the way and start from the bottom.
You might think it will take longer this way but actually, I find it's quicker as you're not just brushing over the same bits of hair and missing parts underneath and not getting anywhere."
Different Types of Straightening Hair Brushes
Now let's talk about the different types of brushes available. This should help you to choose which one is best suited for you and your hair. There are several types on the market and it can get a bit confusing, but don't worry!
My straightening hair brush reviews will help you find the device that will work best for you. You could go for the electric type to use on your dry hair or a non-electric type with ceramic plates to use whilst blow drying.
Some of the electric hair brushes are even battery operated, so you can take them out anywhere with you. How cool is that?
Another bonus with a brush that straightens hair is that you don't get the burning smell like you do with flat irons.
Luckily for you, I have tried and tested all of the top sellers to save you the hassle and allow you to find the right brush that will straighten your hair.
Carry on reading as I'm going to give you a couple of options for each different type, along with easy-to-follow explanations on how best to use them and which hair type they work best on.
Rotating Hot Air Brush
Hot air brushes are to be used on wet hair. Well, towel dried hair to be precise!
To save a bit of time I recommend rough drying your hair a bit first with a regular hair dryer.
So how does it work? It blows out hot air from inside the brush while spinning the bristles around. Kind of like a hair dryer and brush all wrapped up in one.
Like the sound of that?
It is essentially blow drying your hair but without the nightmare of trying to hold a hair dryer in one hand whilst twirling a brush through your hair with the other.
I don't know about you, but blow drying just stresses me. I often end up quitting halfway through, and all I'm left with is arm ache….
PRO TIP
"Best straightening hair brush for shorter hair and bobs, thin to medium thickness hair. To save time you can dry your hair 50% with your hairdryer first before using it.
For short hair that lacks volume, use a volumizing spray on the roots before styling with the straightening hairbrush."
Double-sided straightening brush
These are not actually plugin or battery operated, but they still bear the mentioned. They are thermal double sided brushes which are designed to use whilst simultaneously blow drying the hair.
You can also use them with straightening irons after the hair is dry.
Wash, condition, and towel dry hair. Comb through to get rid of any knots before rough drying until hair is half dry.
You have to clamp the brush down on sections of hair starting at the roots, then pull it down through to the ends whilst moving your hair dryer down the hair with your other hand.
Rotating Iron Hair Brush Straightener
Wet to dry, curly to straight, straight to curly! These products are very versatile. Comb your hair as you style whilst the barrel rotates.
Clamp down on sections of hair so you have the barrel on one side and the straightening hairbrush on the other.
Then simply pull down the hair to straighten, you can easily curl the hair under or out. I find it best if you turn it slightly as you go down the hair. This makes it more bouncy and natural.
Conclusion
As a former hairdresser, I have seen first-hand the development of straighteners over the last 15 years. We have come a long way since the huge chunky metal-plated brush hair straightener came about. Even before that, I remember my sister ironing her hair!
Luckily, with today's technology, we don't have to suffer having those frizzy, bad hair days anymore (unless it rains, then god help us.) But, it's all become a bit the same and boring with everyone having super-straight flat hair.
It would be lovely to get blow-dries at the salon all the time, but unfortunately, that is too expensive for many of us, and also way time-consuming.
Using one of these straightening hair brushes really creates that salon look and feel, so you can be confident about looking your best with minimum effort.
So there you have it!
It's hard to pick an overall favorite as they all have different qualities, and some are better for certain hair types than others. I hope this review helps you choose the very best hair to straighten brush option for you.
Please feel free to post any comments or questions and I will do my best to answer them.
I hope you enjoyed my straightening hair brush reviews and good luck with finding the perfect one!