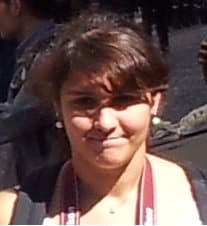 Laser hair removal is a fantastic revolution that has given women the freedom to have beautifully smooth hair free skin every day of the year.
Since the technology was developed for home use back in the mid 2000's, women with dark skin have had to miss out. This is because unfortunately the technology was not compatible with people with darker skin tones.
However, finally home laser hair removal for dark skin is nowhere! Syneron Beauty has now developed the Me Smooth which is the first home laser hair removal device approved by the FDA for dark skin tones. So, women with dark skin no longer need to worry about waxing, tweezing or razor burns.
Unwanted hair is a nightmare for us girls. Then don't get even get me started on ingrown hairs, they are the worst!
With Me Smooth, you can achieve home laser hair removal for your face and body and feel more confident.
It's not an overnight fix, it takes around 7 weeks to start seeing results and more realistically for best results you need long term use. That is why it is such a good investment and saves you a fortune compared to going to a clinic.
Me Smooth
The Me Smooth is powered by Syneron Beauty's patented Elos technology. Elos combines Intense Pulsed Light (IPL) and "color blind" Radio Frequency.
The Me Smooth works quickly to gently disable hair follicles so that they fall out and do not grow back. The Me Smooth has a compact design that makes it easy to store on a dressing table or desk.​
The Elos device fits neatly into your hand which makes it easy to manoeuvre around the whole body.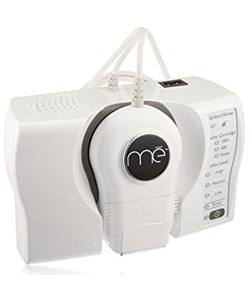 Buy for $$$$ on Amazon
​
The Me Smooth is incredibly easy to set up, you simply rest it into the cradle and watch the device power up. There are 3 power settings: low, medium and high, this enables users of the device to get maximum results.
The Me Smooth is powered by Elos disposable cartridges. Each Cartridge contains 6000 pulses which will allow you approximately one and half hours worth of treatment time.
Me Smooth can also be shared with your friends and family members because the head of the applicator is interchangeable. The price for the Me Smooth can vary anywhere between $350 – $450.
Eye protection is recommended. Also, make sure you pull your hair back completely and remove your jewellery if working on any areas of the face or neck. The Me Smooth is also one of the few machines that works on grey hair.
Me Smooth skin tone and hair color

How to use the Me Smooth
Press the power button and wait a few seconds until the light turns on.
Press the low setting button which is found on the base unit.
Remove the applicator from the base unit and press the Elos button.
The indicator button will turn blue and the cooling fan will turn on.
Place the applicator onto the treatment area making sure the two silver RF bars have direct contact with your skin.
You should see flashing of bright light which means your treatment has begun.
Slowly and continuously move the applicator in a gliding motion across your skin.
Do not return to a treated area for at least 10 seconds.
If you feel comfortable adjust the energy level to a medium or high setting.
Make sure that you clean the applicator window properly between treatments because debris build up can cause extensive heat sensations .
It is advised not to go over the same area more than once in the same treatment. I think you need to go by your own skin though so just see how it goes.
Laser hair removal dark skin side effects
The Me Smooth Elos hair removal system uses low-level IPL energy. This means that you don't experience the usual side effects that you find with traditional laser hair removal devices.
Some users have reported a slight warming sensation on the treatment area. However, everybody's skin is different so it is difficult to suggest that this experience will be the same with every user.
I would suggest reading our guide on permanent hair removal at home, where we go into a lot more detail about laser hair removal side effects.
If you have a low pain threshold like me then invest in some over the counter numbing cream.
Laser hair removal on dark skin results
Typically users of the Me Smooth should not expect to see any results until about week 4.
The hair within the treatment area shouldn't grow back as much and should also be much thinner.
After week 7 some lucky users have beautifully smooth hair free skin. If however you still have some stubborn hair then we suggest giving yourself another course of treatments.
If your hair is especially thick then it will more likely need further treatments but that is the beauty of having your own machine, you can keep treating the area as needed until you get the smooth hair free results you have always wanted.
It's a dream come true when the perseverance pays off and you never have to worry about shaving rashes or having embarrassing painful waxing treatments ever again!
Home laser hair removal for dark skin conclusion
I think that we can all say yeah! Someone has finally decided to develop a home laser hair removal device for people with darker skin. It's a little bit of a bummer that you only have one option to choose from but hopefully, the other laser removal manufacturers will soon follow suit.
Saying that, Me Smooth offers a wonderful solution that provides long-lasting results for dark skin so we should be happy. If you would like to add anything to this post then please leave a comment.