How To Choose Running Shoes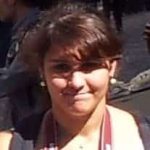 It's important to know their anatomy in order to understand what characteristics to look out for when choosing the best running shoes. Below we discuss the various parts of a common running shoe and offer advice on what to seek and what to avoid:
Ankle Height – Finding the right ankle height can be difficult although most running shoe brands have got this figured pretty well now based on the proportion of shoe size to ankle height. Too high and it will irritate you and cause rub, too low and it will fail to support.
Back Height – Similar to the above, the back height is extremely important because this area comes into contact with the back of foot during roll. If the quality is poor or too high there will be painful friction and could cause injury to the Achilles Tendon.
Back Tab – Look for a soft but well padded back tab which will provide cushioning and minimal pain if too much contact is made due to incorrect fit.
Eyebrow – If the eyebrow is too narrow it will not serve the shoe well and provide less support.
Forefoot Flex – The horizontal grooves in the forefoot of running shoe midsoles are called flex grooves. As the name implies, flex grooves are designed to promote flex of the forefoot across. You'll usually see the grooves in a picture of the underneath / outer sole.
Forefoot – Considering forefoot running as better than landing on your heels, it's a good idea to seek sneakers which place emphasis on added cushioning and support in this area.
Midfoot / Waist – A comfortable width is paramount. For example, too wide and you'll miss out on the all important support, there will be play in the shoe and injury imminent. Too narrow and in no time you'll be experiencing pain. There are specific jogging shoes for wide feet and also those which cater for narrow feet too. Additionally, the arch support is addressed in this area, so for those after a pair of the shoes for plantar fasciitis make sure the internal arches are relatively high and positioned correctly to reduce your foot pain.
Midsole – A good quality midsole is key to providing good cushioning and shock absorption for the heel. The best running shoes usually have a thick midsole which can be made of any material such as gel, or perhaps have air chambers for added comfort.
Outsole – Also known as the sole, this can be found in a variety of materials. Generally, good running shoes will often be made of rubber for better grip. If you're into mud runs or trail running, look for sneakers which have spikes as you'll need the extra traction.
Toebox – This is

the

frontal

area

of

the

upper

which

provides

space

and

protection

for

the

toes. Generally rounded in shape, always leave a centimeter or so between your longest toe and the inner perimeter of the shoe. It may feel as if the shoe is too big to begin with, but this is required and will eventually avoid things like blisters and black toe nails. Anything with a wide toe box is also usually considered as the best shoes for bunions i.e more room which means less friction on the bunion or bunionette.

Tongue – The tongue is a strip of material located under the laces. Designed to protect the top of the foot in various ways by padding and eliminating friction from the laces, the tongue should stay in place and not slide from side to side.
Topline Collar – The material of the topline collar is important because this is the area which your lower ankle will come into contact with. If it's too abrasive it can cause foot injury. Likewise the softer and more padded it is the better.