Best Magnesium Taurate Supplements this 2019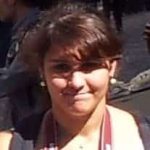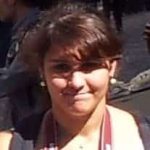 Magnesium is one of the most significant minerals in the human body. It is an amino acid mineral complex that contains both magnesium and taurine and are then made into magnesium taurate supplements. These magnesium taurate supplements commonly come in capsule or tablet forms.
Magnesium taurate supplements
Magnesium taurate supplements are known for its contribution to heart health and its help in promoting calmness to the sympathetic nervous system, especially to those who are suffering from anxiety. These supplements are mainly a form of elemental magnesium combined with taurine, which is an amino acid. Taurine is a conditional amino acid thus it can be produced by the body. It found in large concentrations in the brain, eyes, heart, and in the blood. Despite the fact that this amino acid can be produced by the body, many people still benefit from taking these magnesium taurate supplements. Also, some people may have problems with taurine production or other health problems, that is why they turn to the help of supplements.
Magnesium taurate supplements have been known to improve and help with cardiovascular health, migraines, cases of depression, and prevention of neurodegenerative disorders. This combination of magnesium and taurine has also been researched and studied for its protective effects on blood vessels.  This type of magnesium supplement is best suited for cardiovascular health, promote relaxation, and brain health.
Magnesium taurate is not the only available magnesium supplement available on the market today.
Other types of Magnesium supplements
Magnesium Ascorbate, Magnesium Aspartate , Magnesium Bicarbonate, Magnesium Carbonate, Magnesium Chloride, Magnesium Citrate, Magnesium Fumarate, Magnesium Gluconate, Magnesium Glutamate, Magnesium Glycinate, Magnesium Hydroxide, Magnesium Lactate, Magnesium Lysinate, Magnesium Malate, Magnesium Orotate, Magnesium Oxide, Magnesium Phosphate, Magnesium Pidolate, Magnesium Sulfate.
The Best Magnesium Taurate Supplements
1
Cardiovascular Research Ltd. Magnesium Taurate Capsules
A dietary supplement that contains no corn, soy, wheat or other common food and chemical allergens. This magnesium taurate supplement by Cardiovascular Research Ltd. is a fully reacted complex and not simply a blend of two materials or substances.
Many users have been literally in awe with this supplement because with just a few takes, they have already experienced a noticeable and significant change in their day-to-day functions. Most of them got rid of their palpitations and anxiety attacks. One user who has been experiencing episodic insomnia also claimed to have better sleep after using this supplement. Some doctors also recommend and prescribe Cardiovascular Research Ltd. Magnesium Taurate Capsules for those who have magnesium deficiency. Another user who has had asthma for a long time have reduced inhaler use by 50% after regularly taking this magnesium taurate supplement.
Key Features:
Best for cardiovascular and respiratory health
Suggested use: 1 to 2 capsules daily or as suggested by a healthcare professional
Other ingredients: Gelatin, calcium stearate, silicon dioxide, cellulose, croscarmellose sodium.
Specification:
Brand
List Item
Model
List Item
Weight
List Item
2
Natural Rhythm Extra Strength Magnesium Taurate
This extra strength magnesium taurate supplement by Natural Rhythm comes in a very modern and sleek packaging. It is gluten-free and suitable for consumers who are vegetarians. The supplements contain no yeast or soy and non-GMO ingredients. Natural Rhythm works to provide the best resources and products to help you fight stress and anxiety, find a sense of calmness and peacefulness, for your life's natural rhythm.
Users of this supplement totally love that you only need to take a tablet per day and your good to go, compared to other supplements that you need to take more than 2 tablets to achieve optimum effect. This supplement is really effective when it comes to relaxing your brain and decreasing palpitations.
Key Features:
Best for: Heart health, proper nerve function, and stress management
Suggested use: 1 tablet daily or as suggested by a healthcare professional
Other Ingredients: Microcrystalline cellulose, vegetable cellulose, vegetarian leucine
Specification:
Brand
List Item
Model
List Item
Weight
List Item
3
Green Organic Supplements Super Magnesium Taurate
The Green Organic Supplements produce magnesium taurate supplements that they carefully craft by hand, natural, and without fillers or any chemical excipients. Their main goal is to produce supplements that are high in quality and purity with best end results. Many users love has this organic supplement brought them a significant improvement in their sleeping patterns. This magnesium taurate supplement also has a good effect that calms down the nerves and manages stress. A user that has been suffering from insomnia effectively improved her sleeping patterns with the help of the Green Organic Super Magnesium Taurate supplement.
Key Features:
Best for: Better sleep, calming down, stress management, and good muscle relaxant
Suggested use: 1 to 3 capsules per day or as suggested by a healthcare professional
Other Ingredients: Plant-derived capsule
Specification:
Brand
List Item
Model
List Item
Weight
List Item
A magnesium taurate supplement from Kal, manufactured according to GMP or good manufacturing practices. Their products have passed disintegration testing and finished product testing. This is suitable for vegans and vegetarians.
This KAL magnesium taurate supplement has worked miracles in relieving muscle cramps and also chest pains. Users also love that this supplement does not have any adverse effects on the stomach such as diarrhea or stomach discomfort. Another user has also claimed that this particular supplement greatly helped in lowering his blood pressure.
Key Features:
Best for muscle health and relaxation
Suggested use: 2 tablets daily or as suggested by a healthcare professional
Other Ingredients: Cellulose, Magnesium Stearate, Silica, and Stearic Acid.
Specification:
Brand
List Item
Model
List Item
Weight
List Item
5
Best Hypoallergenic Soap For Sensitive Skin – Top 10 Reviewed
These magnesium taurate supplements by Douglas laboratories provide valuable support for magnesium gaps in adults. It can effectively maintain normal health function, muscle and bone strength. Douglas Laboratories develop and manufacture the right science-based, healthy aging supplements.
A migraine sufferer swears by this magnesium taurate supplements since it effectively helps her ease the pain brought by migraines. This supplement can also significantly calm your nerves down when experiencing anxiety attacks. One feature of this supplement that many consumers never liked was the dosage. You need to take more than 2 tablets per day, and that is a great deal since you need more to achieve optimum dosage effect. Also, some people do not love that these tabs are large, although some claim that it is still easy to swallow.
Key Features:
Best for easing migraine pains and anxiety attacks
Suggested use: 3 to 4  tablets daily or as suggested by a healthcare professional
Other Ingredients: Cellulose, silica and vegetable stearate.
Specification:
Brand
List Item
Model
List Item
Weight
List Item
Magnesium Taurate Benefits
Good heart health
Magnesium taurate brings many cardiovascular benefits.  As we all know, the heart is the most important muscle and the mineral magnesium plays a vital role in improving and promoting efficient muscle performance. Elevated magnesium levels in the human body is a good way to prevent irregular heartbeat and palpitations. It may also prevent myocardial infarction (heart attack). Taurine also has a powerful and good effect on the heart and blood vessels.
These magnesium taurate supplements contain both magnesium and taurate. Taurate may be converted into taurine. This supplement makes a good combination to maintain a happy and healthy heart. This supplement may be able to prevent arrhythmia (problem with the rate and rhythm of the heartbeat) and improve the heart's pumping function since the normal heart rhythms and contractions rely on magnesium. It also effectively prevents cardiovascular problems by improving oxygen uptake and regulation of blood circulation to maintain the overall function of the heart. Magnesium intake can also help in lowering blood pressure plus it can reduce the possibility of atherosclerosis.
Regulation of electrolytes (sodium, potassium, and calcium)
Magnesium is also an electrolyte that is involved in the important metabolic and enzyme activities in the body. The levels of magnesium in the body are linked to calcium, sodium, and potassium metabolism since magnesium is required for proper transport of electrolytes across the cell membranes, and are regulated in the kidneys. Magnesium taurate supplement is a good source of magnesium and taking them will help you get all the magnesium you need for optimum electrolyte balance, body performance, and good metabolism.
Relieves muscle aches and promote good muscular function
As mentioned above, magnesium has a significant role in muscle performance. And other than the role in muscle performance and muscle contractions, magnesium also plays a big part in the relaxation of muscles. Lack of magnesium will result in muscle spasms, whereas enough magnesium will help your muscles to relax and contract in the right way. This will help you move easily without pain, spasms, and discomfort.
Remember that magnesium also regulates calcium in your body and too much calcium can lead to problems in muscle control. Your muscles even the heart can develop complications due to excess calcium. The use of magnesium taurate supplements helps in controlling the level of magnesium hence preventing cases where calcium can accumulate in your body to an extent where it will interfere with proper muscular function.
Calms the nerves and improve sleeping patterns
Magnesium taurate is necessary for GABA function. Gamma-aminobutyric acid, or GABA, is a neurotransmitter that sends chemical messages through the brain and the nervous system and is involved in regulating communication between brain cells. The role of GABA is to inhibit or reduce the activity of the neurons or nerve cells (L. Konkel, 2015).
People who lack magnesium in their system tend to have trouble sleeping and stressing their brain. Lack of enough sleep exposes you to many possible illnesses. Regularly taking magnesium taurate supplements can help in having relaxed nerves and mind. It will also help you reduce your risks of anxiety, depression, developing insomnia and other sleep disorders.
Prevent migraines
Magnesium combined with taurate/taurine is the best form of magnesium supplement to ease and prevent a painful migraine. Experts also recommend that you can combine magnesium taurate supplements with fish oil to prevent and reduce migraine attacks.
A nutritional combination of magnesium taurate plus fish oil has reduced "neuronal hyperexcitability" that tends to cause a migraine. Therefore, magnesium taurate also may help prevent migraines.
Energy boosting
The magnesium taurate supplements are also great energy boosters. Magnesium plays a big role in activating ATP or adenosine triphosphate that helps in creating the energy our bodies need. These supplements totally help in fighting fatigue. Magnesium taurate will also help you generate the energy you need throughout the day.
Stress management
Stress is one of the many reasons why you get sick or exposed to other health conditions. That is why it is truly important to find a supplement that will help you combat stress. Because magnesium taurate can effectively calm your nervous system and your brain so that you can rest, it will also help you in freeing your mind and body from stress. The good night sleep and helpful rest that you achieve through the magnesium taurate supplements will help you a lot in getting rid of stress. It is very important that you avoid stress so that you can also avoid certain illnesses and other possible health complications. And, you do not need to worry about what to do, since magnesium taurate supplements can totally help you with that.
Better digestion and proper nutrient absorption
Magnesium taurate does not only promote better function of voluntary muscles and the heart. This effective supplement helps in relaxing and promoting better function of the digestive tract. And since it relaxes the stomach walls, it will be able to neutralize stomach acid as well. Magnesium taurate supplements can help you big time if you suffer from digestion-related conditions. Such conditions may include indigestion and constipation. Intake of magnesium taurate supplements will aid in proper digestion, therefore, allowing your body also to properly absorb nutrients.
Ease premenstrual issues
The magnesium in magnesium taurate supplements can help in easing and preventing premenstrual issues. These issues may include depression, bloating, headache, irritability, exhaustion or fatigue, temporary weight gain, and libido loss. A daily intake of 375 milligrams may show positive results. Then you may increase it to 500 milligrams. Magnesium taurate is recommended in such cases because it can be quickly absorbed by the body (Dr. N. Shealy, 2016).
Prevent and fight diabetes
Magnesium taurate effectively helps the body in reversing insulin resistance. Being able to reverse insulin resistance is the most basic step not only to reverse diabetes but also certain heart diseases. There is a significant relationship between magnesium and insulin since, in the absence of insulin, magnesium will not be transported from the blood into the cells where it is required. And with low levels and concentrations of magnesium are associated with insulin resistance, impaired glucose tolerance, and decreased insulin secretion. The body easily absorbs magnesium taurate supplements, thus can effectively improve insulin sensitivity and lowering insulin resistance.
Prevents osteoporosis and improve bone health
Magnesium promotes calcium uptake in the body and plays a vital role in the formation of bones. With regular intake of magnesium taurate supplements, you can avoid certain bone disorders, such as osteoporosis. These supplements play a significant role in balancing vitamin D that is also important for bone development. High dosage of magnesium leads to high bone density in each person.
Daily intake and safety
The body naturally produces magnesium and some food contains magnesium too. The maximum daily recommended intake of magnesium is 350 milligrams. A reminder that if you take more than what is required, there will be side effects like nausea, emesis, hot flushes, lethargy, and muscular weakness. Since taurine is not essential, no official recommended daily intake has been declared. It is always important to consult your doctor before taking magnesium taurate and other supplements if you are not so sure about what your body needs.