Best Shoes for Back Pain – 2019 Guide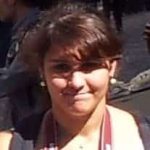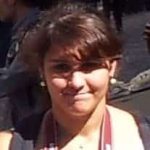 Choosing the best shoes for back pain is essential because as cliché as this may sound- health is wealth. Taking care of one part of your body already goes a long way in taking care of your entire wellbeing. In this article, you will learn about why back pain is related to the type of shoes you wear, what shoes are best for back pain, what shoes to avoid and other tips in choosing the best shoes for back pain.
Back Pain is a serious health condition
Do you sometimes suffer from back pain without knowing why you got it in the first place? Then let us help you discover what the underlying reason could be. Back pain is a serious condition that should never be looked over. It affects thousands of people every day from all over the world. It is also the second most common reason for why people pay the doctor a regular visit.
Back pain puts a strain on the person's capability to perform daily tasks because it affects physical flexibility, stability, and strength. This could all lead to discomfort, stiffness, pain, and stress. There are many causes to back pain, some are even too obvious like sport-related injuries, lifting too heavy objects and even sitting in the same position for a long period.
Another reason that many people tend not to be aware of is that the type of shoes you wear can be the one causing your pain in the back. Continue reading to find out how.
Shoes and back pain are related
Science says that shoes and back pain are certainly correlated. You might find this impossible because the feet are far from our back area. However, it can be related to your back pain and ultimately to stress. This is what you call a kinetic chain- an idea that the way you move one part of your body affects the other parts. When your feet have bad arch support, and the gait pattern is off, that said pattern will then travel all the way to your back and create stress and pain.
Buying footwear for the sake of fashion alone is another problem one should take note of. The kinetic chain applies here again.  Let us take flip-flops for example. Flip flops are so flat that the lack of support can eventually lead to pain in the heel, ankle or knee. On the other hand, shoes with very high heels have too much support that causes extra stress.
To prevent back pain caused by your choice of footwear, let us discuss what qualities of shoes are best to get rid of that.
Fret no more as we give you the best shoes for back pain. Read on.
The Best Shoes for Back Pain
1
Orthofeet Ventura Men's Athletic Strap Shoes
The athletic strap shoes from Orthofeet has already proven to reduce foot, knee and lower back pain. Famous for their biomechanical expertise, Orthofeet promises that Ventura has been designed and dedicated to being the best men's comfort athletic strap shoes. The sneaker is equipped with the following:
The multi-layer orthotic insole that helps in alleviating foot, heel and lower back pain.
Has a gel padded, heel-seat
a lightweight cushioning sole that can relax every step, improve foot motion, and minimize the stress felt on the joints of the foot
deep toe box design that allows the foot to relax and spread out naturally for added comfort
Key Features:
List Item
List Item
List Item
Specification:
Brand
List Item
Model
List Item
Weight
List Item
2
Orthofeet Wichita Women's Stretchable Strap Shoes
To all the ladies out there, we have an option for you too, still from Orthofeet. The Wichita women's stretchable strap shoes are perfect for the women who are always on-the-go. It offers the following:
Anatomical arch support
Non-binding relaxed fit
Maximum protection against pressure points
Orthotic-insole along with the ergonomic, cushioning sole that relaxes step, stability, and facilitate natural foot motion
Deep toe box design allows the foot to relax and spread out naturally for added comfort (same with the men's)
Vegan-Friendly which means you make it without any animal ingredients or byproducts
Key Features:
List Item
List Item
List Item
Specification:
Brand
List Item
Model
List Item
Weight
List Item
3
Z-CoiL Men's Liberty Slip Resistant Tennis Shoe
The Liberty is considered to be the best shoe for people who lead a very active lifestyle. Not only is it good for walkers and runners, but also for those who suffer from lower back pain. Also, footwear from z-coil is the original spring shoe which has sold over a million pairs since the year 1995. It is specifically designed to relieve foot, leg and of course back pain. It boasts of the following features:
Soft full grain leather and upper stretch mesh are breathable and quick drying.
The Z-CoiL springs and orthotic stabilize the foot, yet provide massive cushioning, rendering the hardest road completely harmless.
Every Z-CoiL shoe has a spring coil under the heel that acts as a shock absorber, putting less pressure on your bones, joints, and muscles.
The forefoot includes nearly an inch of soft cushioning that shields the ball of your foot from too much strain and the round rocker bottom sole assists with forward-
Key Features:
List Item
List Item
List Item
Specification:
Brand
List Item
Model
List Item
Weight
List Item
4
Stridetek Flipthotics Orthotic Sandals
Sandals give our feet the chance to breathe. They are very comfortable, and some days you want to chill and go around wearing them. Normal sandals may cause your back pain but the orthotic sandals from Stridetek won't!
It is considered to be a breakthrough in the footwear industry because the brand, Flipthotics, has seamlessly incorporated all the advantages of wearing normal flip-flops into orthotic sandals. Its other benefits include the following:
It is made of polyurethane foam and polyester with a rubber sole.
Unlike the ordinary flip flops, however, this one has a metatarsal riser pad that encourages proper biomechanics as well as arch support that responds to the arch shape of the individual.
Designed to hold the foot in its natural alignment.
It has a deep heel cup that stabilizes the foot against lateral movement.
Key Features:
List Item
List Item
List Item
Specification:
Brand
List Item
Model
List Item
Weight
List Item
5
Vionic Unisex Wave Toe Post Sandal
Another orthotic sandal that's great for relieving back pain is this pair from Vionic. The Vionic wave sandal is your new stylish and beneficial flip-flops. Vionic is a trusted brand that is known for the following:
Webbed mesh upper with padded neoprene liner and soft, woven toe post in a thong sandal style
Cushy EVA insole
Lightweight, flexible EVA midsole absorbs shock, reducing stress on feet, ankles, and knees
Durable TPR outsole with wave-patterned tread helps improve traction
Key Features:
List Item
List Item
List Item
Specification:
Brand
List Item
Model
List Item
Weight
List Item
6
Powerstep Full Length Orthotic Shoe Insoles
We did mention that shoe insoles are of great help too. These orthotic shoe insoles from Powerstep has an original and essential design as an orthotic insole. It is great for relieving back pain without getting rid of your favorite pair of shoes because of the following:
Encapsulated design with a firm but flexible support shell
built-in arch support and heel cradle for increased stability
Moderate, dual-layer cushioning
Ultra-thin, low profile design that fits in most casual, dress and athletic shoes.
Key Features:
List Item
List Item
List Item
Specification:
Brand
List Item
Model
List Item
Weight
List Item
7
NaCare Thick Gel Heel Pads
The best shoe heel pads and foot healthcare products are from NaCare, no doubt. These heel pads will help you get rid of blisters caused by long walks and standing for a long period. Its features are the following:
Soft and Safe Material: Eco-friendly gel
medical-grade silicone
Adhesive Heel Cushions that are self-adhesive
Foot Pain Relief and Protection
Improve Shoe Fit a half size
Key Features:
List Item
List Item
List Item
Specification:
Brand
List Item
Model
List Item
Weight
List Item
Qualities of the best shoes for back pain
These are the things that you must remember:
Provides ample cushion and support
First and foremost, ample cushion and support are vital. Humans have a natural arch in our feet that must be supported by our footwear. Thus, it is important to go for the type of shoes that have shock absorbers especially for those who have an active lifestyle or jobs that require a lot of walking or standing up.
Also, take note of this- a neutral-cushioned shoe is the right one for people with a high foot arch as it offers maximum flexibility. This is also one important quality of the best shoes for achilles tendonitis.
Provides motion control
Those shoes that provide stability or motion control are great for the lower back pain and is suitable for those people with flat foot arch. Running shoes are the best example. They help in regulating the movement of the foot muscles when running or walking.
Running and walking shoes are considered to be the best shoes for back pain, instead flip flops and flats that have no arch support whatsoever. Running shoes provide a lot of cushioning in the heel and forefront. On the other hand, walking shoes are made to provide flexibility.
Made from right materials
Shoes made from plastic or granite can help prevent unusual motion of the feet, which eventually prevents back pain and other types of foot pain. Learn more about the most common types of foot pain here.
Specialized footwear and footwear accessories
There is nothing better than a pair of footwear specially made for your feet type and other prescription orthotics. These so-called prescription orthotics or shoe inserts are of great help when you can't just let go of your old shoes that are harmful to your health. These shoe inserts improve the movement of your when on the ground, and these are usually more applicable to those who have foot imbalance and at the same time those that suffer from back pain.
This specialized footwear, on the other hand, are medically prescribed shoes. They are custom-made to accommodate a person's foot shape if there is a deformity to ease the back pain. Modifications, including rocker soles, heel lifts, wedges, and posts are incorporated to attain the desired pair.
Pros and cons of wearing specialized footwear
There are pros and cons to wearing specialized footwear. Pros include improvement in the foot and its overall alignment which will eventually lead to more efficient muscle use. However, getting your very own specialized footwear is not as easy as going to your favorite shoe store.
You'd have to spend a lot more than you do for a pair of shoes. That right there is a big disadvantage. Depending on the manufacturer and craftsmanship of your specialized footwear, it can cost a lot. Since our feet change over time, there is a need for alterations and modifications in the future. Maintenance is something you have to consider, too.
Types of shoes to avoid if you're suffering from back pain
Now that we've given you the best shoes for back pain, here are the types of shoes to avoid.
High-heels
Of course, this tops our list. High heels are those types of shoes with at least 2 inches. These are worn mostly by women during occasions and work. High heels make the wearers look stylish, no doubt, but it also poses a dangerous health risk in the long run. Shoes that have high heels can cause a lot of stress in the back area of the body because it alters the center of gravity. It causes the wearer to lean forward which in return decreases the forward curve of the back.
Flip-Flops
It has already been mentioned earlier in this article, but we want to stress it enough. Flip-flops may be comfortable to wear, but it is one of the leading causes of back pain. The absence of arch support and its design are just one of the many reasons.
Flat shoes
Much like flip-flops, your flat shoes are not doing you any good either. Even though there are some flat shoes with built-in arch support, those are not enough to prevent back pain.
Know your feet
Knowing you own feet type is probably one of the best ways to prevent back pain. So how do you do that?
The first step is to determine the shape of your foot arch, and there are three shapes or categories that your foot arch can belong—normal, flat, and high. To know this, do the wet test. First, place some water into a shallow pan and wet the sole part of your foot. Afterward, step on a piece of paper.
If you notice that half of the arch region is filled in, it means that you have a normal foot arch.  Meanwhile, you have a flat arch if the entire arch is filled in with water. But if the footprint shows you only the heel and the ball of the foot, then you have a high arch. Another way is to visit a specialist and have them do the test on you if you want to be sure.
Other Tips and Treatments for back pain
While choosing the best shoes for back pain is a great way to protect your health, here are other tips and treatments that you can try. Please do keep them in mind.
You can also read more about how to find the right shoes for you when you scan through this website.
Avoid shoes that require you to break in them
This is pretty much common sense. Get the shoes that feel good and fit right the first time you try them on. Don't buy the shoes that require you to break into them because you will end up hurting your feet. Don't listen to the saleslady who will tell you that "they'll expand" or "you need to walk around" because they are there to make a sale out of you. Be open-minded. Consider your options.
Measure your feet
Again, know your feet. This is more applicable to those who enjoy purchasing items from online shops. The right shoes must have enough space to fit the index finger between the foot and the back of the footwear.
Shop at the end of the day
If you are planning to get a new pair of shoes, schedule your trip at the end of your day. After work or after school. This way by the end of the day, your feet would be larger due to fluid buildup. You will know which shoe fits you perfectly and you don't have to break into them. Another thing you also have to consider is the kind of lifestyle you have. If you lead an active lifestyle, then you have to get the pair that can protect your feet from all the strain and stress.
Change shoes frequently
Just like any other material thing, our shoes won't last as long as we want them to be. Worn out shoes will no longer be able to give you the protection and comfort that your feet needs. To prevent injury and back pain, replace your favorite pair frequently. While you're at it buying a new pair, make sure to get the right pair for your activity. If you have worn out your running shoes, then replace it with another running shoes. Running and walking shoes are not the same.
Conclusion
We hope you learned a lot in this article. We do not impose our rules on you, but we aim to help and influence you in making the right decisions. Choosing the best shoes for back pain is one way of taking care of yourself. In doing so, you are also able to touch other aspects of your life such as mentally and emotionally. How your body feels on a certain day affects your mood. So good shoes mean a good mood and a good mood means a happy life!