9 Best Hoodies – A 2019 Update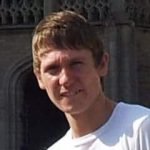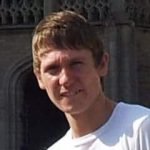 Looking for a sportswear staple that's cozy yet fashionable? It's difficult not to think about the humble hoodie. This item of clothing has gone from sports fields to fashion runways. It penetrated subcultures and street lifestyle. And for a time, it was banned due to its heavy association with gangs. As colorful a history that it has, the recent years marked its golden era. Want to get the latest trends on the nicest hoodies? Check out our top picks for 2019.
9 Best Hoodies - A 2019 Update
A list of the nicest hoodies wouldn't be complete with The North Face. Established in 1968, this California-based label is known for its outdoor wear. But the brand doesn't limit itself to churning out industry-grade mountaineering stuff. You can find top-notch casualwear with assured high-quality material and style. Hoodies included, of course.
So if you're into outdoor gears and street casual style, The North Face offers unbeatable value and impressive quality
A trusted name in menswear, Topman is an ever reliable label. No matter what style you're into, you'll always find the nicest hoodies that suit your preferences. And while you're at it, you can pick a full wardrobe in there too.
At Topman, you can find things that are timeless, ranging from casual to smarter outfits. Discover a huge selection of stylish and affordable hoodies that will surely tickle your fancy.
A global brand and a high street label, Zara is not your average quick supply chain in urban apparel. It is a powerhouse in fast, contemporary fashion. With an impressive availability and wide range of seasonal wardrobe styles, the brand is always on top of everything. Its finger is ever on the pulse of cutting-edge fashion while keeping it at reasonable prices.
So if you're looking for the nicest hoodies that's up-to-date with the latest fashion trends, you can find it here at Zara.
Hoodies are essentially menswear apparel. If you're looking for a timeless design that encapsulates the good-old American feel, one that's fit for a man's man, it's got to be Beams Plus. The brand is fitting out people with vintage utilitarian workwear since 1999.
Beams Plus has the nicest hoodies that feature a mix of plain and patterned designs, high-quality material, and premium Japanese craftsmanship. Truly a heritage brand that's rugged and workwear-inspired.
On the high end of the spectrum is Reiss. The premium-priced urban apparel boasts of superior construction, sleek styling, and high-quality materials. It's truly set itself apart from its mainstream counterparts in the hoodie game.
Just like its collection of premium leisurewear, Reiss hoodies offer more than the usual fare. The refined selection straddles between timeless and trendy, classic and modern, hip and fuss-free style.
When it comes to classic streetwear, Stussy brings it to a whole new definition. The label is one of the oldest and most reliable clothing lines in the hoodie game. Widely credited for single-handedly bringing urban apparel into the mainstream and at par with some of the popular fashion labels.
Classic yet contemporary, that's what Stussy's eponymous hoodies feature. A staple in streetwear, the brand remains one of the constant names seasons after season. When you get a Stussy hoodie, expect bold branding and modern styling that will surely up your street cred.
The popular sportswear brand has been doing the hoodie thing longer than most mainstream hoodie makers. Champion carries the banner as the heritage American label when it comes to sports apparel. You name it: NFL, NBA, U.S Olympic team. It's the MVP in sportswear.
Nothing beats Champion when it comes to hoodies that offer an athleisure feel. Its patented reverse-weave cotton design makes sure these comfy hoodies won't shrink. It has an exquisite fabric construction and paneled side inserts, which can truly make you say it's definitely one of, if not, the best hoodies around.
The label may only have been in the fashion industry for about a decade. But COS is one of the hippiest and coolest choices when it comes to high street clothing lines. If you're looking for impressive seasonal selections that's all killer, no filler, and tightly curated, COS is it.
COS features timeless yet modern contemporary fashion designs in its wardrobe collection. And its hoodies are no exception. With zero-obnoxious branding and premium-quality, it's an easy favorite.
When you're picking out a hoodie from here, you'll love its selection that's perfect for everyday wear. Check out the Scandinavian aesthetic and clean design in its hoodie collection.
Online fashion retail titan ASOS is up-to-date on the latest wardrobes for the last 17 years. And it shows with its ever-rotating clothing line, footwear, and accessories collection. What's best about the brand is that it's affordable yet very high-quality.
And in keeping with the up-to-the-minute wardrobe collection, check out the label's hoodies. These are one of the brand's staple clothing items. With its fresh designs and unbeatable quality, you'll surely get your money's worth with ASOS hoodies.
If there's one piece of clothing that best epitomizes streetwear in urban subcultures, it would be the humble hoodie. The sportswear trend began in the 90s and has evolved into a global fashion phenomenon.
But what's so special about a sweatshirt with a hood on its back? One of the things that kept fashion's ongoing love affair with hoodies is its stylishness and comfort. Not to mention, hoodies are very functional too. You have a hood that protects and gives warmth to your head.
When it comes to urban streetwear, hoodies are what first comes to mind. It tops the list of every conceivable piece of clothing that's distinctly urban subculture. Truly a wonder garment.
While youth culture back in the days of James Dean were obsessed about white T-shirts, denim, and tough leather boots, this generation looks to the nicest hoodies as a style staple. And it's not just men that are wearing them. It can also be a definitive womenswear garment. It's the fashion of this generation. This is the golden era of hoodies.
Hoodies As Wardrobe Staples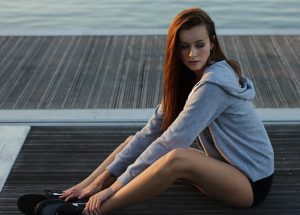 The ever-increasing popularity of hoodies led to streetwear brands and fashion labels taking notice. Big names also realized people aren't afraid of spending wads on designer sportswear items. And it's not just on hoodies; joggers and track top too.
Whether you're hobbling after a heavy session at the gym or wrapping yourself like a burrito while binging on Netflix, hoodies are a great apparel. And they're a wonderful pair for smarter outfits too.