Nursing Covers for Low-key Breastfeeding – 2019 Guide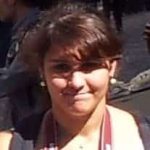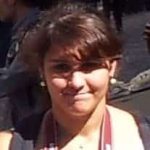 While you are out and about, there may be certain instances that your precious little angel is already screaming or crying because of hunger. You look for a breastfeeding area or an empty room where you can do it but you can't find any. You have no choice but to find a place where you can sit and breastfeed, even in a public place. But worry not since you can get good nursing covers to help you. Every mother should know that breastfeeding is not a thing to be ashamed of, in fact, it should be celebrated. Nourishing your babies in the best way you can do, whether it is breastfeeding, formula feeding or both is something to be proud of.
Even if you know your rights and you feel super comfortable to breastfeed in public, you still can't avoid all those piercing stares and hostile looks from some people. Although some may really smile and nod your way to acknowledge and appreciate your breastfeeding practice, some people just can't. However, breastfeeding moms should always remember that breastfeeding in public is not a crime. It is legal and protected by federal law. Legislation in most states gives women the right to nurse in public. But even if you're living somewhere that doesn't have such laws on the books, you totally have every right to feed your baby.
According to KellyMom, "Breastfeeding in public tends to be controversial. However, if a bottle-fed baby can have her dinner in public, why shouldn't a breastfed baby have the same rights? I have certainly never seen a public restroom that I would like to feed my baby in! And I'm certainly not going to stay cooped up at home all the time because I'm afraid that my baby will get hungry while we're gone." Nursing covers are here to answer your woes. If getting covered up makes you a lot more comfortable, especially if you are a new mom, then do your own thing. Donning a nursing cover can protect you from all those unfriendly and judging stares, and we are here to help you choose the perfect one for you.
What are nursing covers
Nursing covers follow a very simple idea and concept – fabrics that can give you more privacy when nursing or breastfeeding. These nursing covers, as the name suggest, can cover you and your breasts while breastfeeding your baby in public places. They even come useful when you are also pumping milk at work.
It is always a great idea to have a nursing cover with you, even if you still are not sure if you need one. We know that when the time comes that you will desperately need one, you'll be happy and relieved that you've always been keeping it inside your breast pump bag and taking it with you and your baby. Nursing covers will always come in handy during breastfeeding sessions that you might need privacy. Also during times when you want to avoid people's icy and cold stares, or you don't want to make anyone else feel uncomfortable.
But whether you breastfeed in public without the need for a cover or prefer using one, it's always up to you. There's no right or wrong way to breastfeed, finding ways to nourish your precious little ones is entirely up to you.
The Best Nursing Covers
1
Kiddo Care Nursing Scarf
This nursing cover is well-known for its multi-functionality, it works not only in two ways but four! It can function as a nursing cover, canopy for stroller, car seat cover, and a cover for high chairs or shopping carts. Not only that this has many purposes, but it can also be worn as a fashionable scarf. The material of this nursing cover is very lightweight and stretchy so it is super easy to use and wear. And since it is made of rayon and polyester, it will stretch very well enough without losing its elasticity.
The material of this nursing cover is super soft that you will not worry that it might irritate your baby's sensitive skin. Despite its opacity and good coverage, this nursing cover is thin enough making it breathable. It allows good airflow and will not make your baby feel too warm or have trouble getting air while feeding. However, this nursing cover won't be warm enough for the winter season, unless you will remain indoors. The Kiddo Care nursing scarf comes with a matching bag for easy storage. Your baby will have no trouble getting enough air under this cover because the fabric is breathable.
Key Features:
List Item
List Item
List Item
Specification:
Brand
List Item
Model
List Item
Weight
List Item
2
Skip Hop Grab and Go, Hide and Chic Nursing Scarf
This nursing cover has a unique mesh window-like opening at the top where mom can peek on the baby while feeding. While breastfeeding you can wear this diagonally on one shoulder, or on both for fuller coverage. Mommies love that this nursing cover comes in different colors and patterns, plus the neckline is adjustable. The fabric and materials of this nursing are also lightweight and breathable. The top of this nursing cover comes with a drawstring type so it can be easily adjusted according to your coverage needs.
Some mothers complain of not being able to see well through the mesh but most moms say they can see perfectly well. Maybe it is just a matter of lighting. This nursing cover also has a great length. The hem reaches the waist and can cover a great deal of your back area. When you are not using this to cover your baby, this can be fabulously worn as a scarf. You don't need to worry about the mesh area since it can be hidden well. This nursing cover only comes in plain black and a striped grey design.
Key Features:
List Item
List Item
List Item
Specification:
Brand
List Item
Model
List Item
Weight
List Item
3
Bebe Au Lait Premium Jersey Nursing Scarf
Bebe Au Lait is a known brand that provides breastfeeding and nursing on-the-go materials. One of their most famous products is their nursing cover. This Bebe Au Lait premium jersey nursing cover is also a fab-looking scarf when not in use for covering. Unlike the above-mentioned scarves, this one can only be worn over one shoulder so this might not be able to provide enough coverage for some mothers. Jersey fabrics are often not lines underneath so you may need to check if it's not turned the wrong way when you are wearing it as a scarf.
This nursing cover is super lightweight and breathable so will not have any problems when it comes to breathability. What's really nice about getting pretty nursing cover scarves is that you can continually use them even you've already stopped breastfeeding. These jersey scarves are super stylish and fashionable that you can totally wear anytime. Jersey nursing covers are also cheaper than the Muslin ones.
Key Features:
List Item
List Item
List Item
Specification:
Brand
List Item
Model
List Item
Weight
List Item
4
Bamboobies Nursing Poncho
What most moms appreciate about this nursing cover is that it can be worn as a maternity top or as an elegant blouse. It is made of bamboo viscose and spandex. This cover gives enough stretch to provide a nice cover for during nursing time. The materials are thick and breathable so you won't have to worry about your baby having a hard time breastfeeding under the covers. Moms love how this nursing poncho flatters any figure and can be very versatile. Not only that this can work as a chic wearable item, but also a nice car seat cover and canopy for baby. This is also super easy to clean and it is quick drying.
These nursing covers only come in two solid colors, a solid black and blackberry which is a gorgeous plum shade. This cover from Bamboonies is different from other ponchos. It is constructed as two squares stitched as one with a hole for the head and other side. If it is worn one side wraps on your arm and the other end will drape open. This will make it look very chic and elegant. A downside is that you can only use one side to breastfeed, you have to turn the whole nursing cover around so that you can feed on the other side. You just have to get used to wearing this poncho and find ways on working with this nursing cover that will be comfortable for you.
Key Features:
List Item
List Item
List Item
Specification:
Brand
List Item
Model
List Item
Weight
List Item
5
Duckery Kid Full Cover Nursing Poncho
This nursing cover is a one size fits all and is super cool and lightweight. It is styled as a mock-buttoned poncho that easy to mix and match with your everyday wardrobe. The Duckery Kid Full cover is made of Modal fabric that is super comfortable and breathable. Its material also feels super soft on the skin so that it won't be irritating and uncomfortable. Not only that babies will not sweat too much during breastfeeding sessions but also it will make you feel fresh if you wear this all day. This nursing poncho is best for those moms who are nursing energetic babies who move and kick a lot even during breastfeeding sessions. It is always able to provide good and full coverage around mommy while breastfeeding. One thing they worry about is that they can't easily see the baby when using this cover.
The Duckery nursing poncho may be more on the expensive side but it is very worth every penny. This nursing cover also works great as a blanket for baby during instances you forgot to bring one. It is easy to clean, machine washable and you can low iron it too. This poncho is great for the cold seasons too.
Key Features:
List Item
List Item
List Item
Specification:
Brand
List Item
Model
List Item
Weight
List Item
6
Genovega Nursing Cover Poncho
This stylish nursing poncho comes in a wide range of colors for moms to choose from. They come in 27 colors so that you can choose the one that will best suit your taste and preferences. Aside from being a nursing cover, this can also be worn as a maternity top. It gives moms full coverage when breastfeeding so no worries of having to flash bare backs. This versatile nursing cover poncho can also be used as a canopy for the stroller and the baby car seat so you can protect your little one from the sun, the heat, the wind and dust, and so you can give it the privacy and quiet it needs to fall asleep. The size of this poncho is also large enough for plus-size women.
Ponchos may be on the much higher price but moms continuously rave on how they are worth the price. The Genovega nursing poncho is made with high-quality bamboo fabric that is very soft and breathable so that both you and your baby can stay comfortable during breastfeeding sessions. The bamboo fabric is naturally hypoallergenic so that it will not cause any irritation to your infant's sensitive skin. It is also very stretchy making it very comfortable not only for you but also for baby. This cover can also be fashionably improved by doing a knot at the side to gather up the extra fabric and give it more structure when you aren't breastfeeding.
Key Features:
List Item
List Item
List Item
Specification:
Brand
List Item
Model
List Item
Weight
List Item
7
Bebe Au Lait Premium Cloth Nursing Cover
This premium cloth nursing cover is made from 100% cotton with signature Bebe Au Lait designs and patterns. It has an adjustable neck strap and a rigid neckline. The neckline has a patented Rigiflex technology to improve ventilation. It also makes it easier for mom to look at baby during breastfeeding. It is made of a super flexible yet strong material to maintain its bow shape. The adjustable neck strap is also properly secured to ensure good coverage and to hold the nursing apron in place.
The Bebe au Lait Premium Cloth nursing cover is made to be a one size fit all. It is made with two internal terry cloth pockets for instant cleanups and easy storage. These nursing covers are easy to clean since they are machine washable. Moms love using this nursing cover during the summertime since they don't give you too much warmth. The material is thick enough to cover but is still very lightweight and breathable.
Key Features:
List Item
List Item
List Item
Specification:
Brand
List Item
Model
List Item
Weight
List Item
8
Kids n Such Nursing Cover with Sewn-in burp cloth
This nursing apron is super budget-friendly, very functional and it's cute too. The feature that most moms love is that it has a sewn-in burp cloth. The sewn-in cloth lets you switch from feeding your baby to burping real quick. The other benefit of having the burp cloth on the Nursing Cover is that it adds just enough extra weight. The extra weight added to the bottom works so the cover doesn't fly up and reveal your breasts while nursing. Like any other apron type nursing cover, this one also has a rigid neckline to let mom see baby while nursing. The straps of this nursing cover are also adjustable. This also provides good and full coverage with this nursing apron.
The Kids n Such nursing cover is made of breathable and baby safe cotton. The material allows mothers and babies to stay cool while breastfeeding. Although some moms claim that using this cover can make you feel a bit hotter in the summer. This nursing cover also comes with a free carrying pouch so your nursing apron can stay clean and fresh when you aren't using it. You can pop it in the pump bag and it will stay clean and fresh. However, if they get dirty, moms don't have to worry since they can go in the machine wash and dryer. They are very easy to clean and quick to dry as well.
Key Features:
List Item
List Item
List Item
Specification:
Brand
List Item
Model
List Item
Weight
List Item
9
Hooter Hiders Nursing Cover
These nursing covers are widely sized to ensure full coverage for moms when breastfeeding. The Hooter Hiders cover are very lightweight and breathable. This ensures that babies get a good amount of air they need while nursing. This cover boasts its Rigiflex neckline that is wide enough and sturdy to keep its shape. It will help moms see their baby while nursing. You don't need to worry about bending the neckline since they're flexible. They are also super easy to fold if you mean to keep them. You can keep them inside your breast pump bag, diaper bag, or its free matching carry pouch.
These covers are wide enough and generously sized. This is to give you complete coverage even when you have two babies with you. Plus it comes with an adjustable neck strap to make sure you can find the perfect fit. This nursing cover also comes with two pockets on the inside. The pockets are super convenient for storing pacifiers, nipples, and breast pads. It is also super easy to clean since it is machine washable. The Hooter Hiders nursing covers are super affordable. One downside is that they only come in design patterns and no plain colors are available.
Key Features:
List Item
List Item
List Item
Specification:
Brand
List Item
Model
List Item
Weight
List Item
Types of nursing covers
Infinity Scarf
These nursing scarfs are very versatile that can be used as a nursing cover, be fashionably worn, and used as a cradle to carry the baby. This nursing cover really looks like a scarf that you can easily wear around your neck when you are not nursing. That way you save your space in your nursing bag.
A nursing scarf will also be great when you will traveling with your baby since it can cover you and keep you warm as well. You can use it as a blanket for your baby too. You can wear this cover all day long and no one will ever get a hint that you'll be using it as a nursing cover. There are a lot of fab colors, prints, and designs of a nursing cover scarf that mom can choose from. So they may be to match it with their outfit or even with their breast pump bag that they take to work. Most nursing scarfs are made of lightweight and breathable materials.
Poncho
This type of nursing cover may be on the expensive side, but there are still a lot of brands that produce cheap nursing ponchos. It is a poncho so you can just typically wear this and be a part of your outfit. Just like the scarf, the poncho can also save a lot of space in your bag. These covers do not only work for the front but also the back as well so you're sure you'll be totally covered. The poncho type nursing covers also double as a fashionable and comfortable maternity top, a canopy for your baby's stroller, and car seat cover too. They do not have a rigid neckline and are made of lightweight and breathable materials.
Apron
These are the most common and traditional type of nursing cover. Basically, these nursing covers look a lot like an apron. It is a large squared-shape fabric with straps that are adjustable for your comfort. You put these fabrics on your neck just like an apron. Most apron type nursing covers are made with a rigid neckline that will allow proper airflow and will let you look at your baby while breastfeeding. The apron design only effectively covers the front area and is most useful when you have a very young baby that you need to keep a constant eye on while breastfeeding.
A good nursing cover…
Provide good coverage
An efficient nursing cover should be able to adequately cover areas that you mean to cover. If you will mostly be outdoors or in an office choose covers that will also be able to cover your sides and back. A good nursing cover should not worry you about showing a few parts that you don't want to be exposed. Being worry-free means you can focus on breastfeeding your baby.
Lightweight and breathable
Avoid nursing covers that are too thick. It will create an environment that will be too warm and humid for the baby. A good nursing cover should not block proper ventilation and have airways for your baby. Proper and good airflow is very important so that babies will not have difficulty in breathing while feeding.
Easy to clean
You can't always keep your nursing cover squeaky clean. Breast milk may leak and babies spit up and you use the cover to wipe them. A dirty nursing cover is not nice to use and wear so it is important that you regularly clean it. Cleaning should not be a stressful task. It will be helpful to get a nursing cover which is very easy to clean and quick to dry.
Allows you to see your baby
You should be able to see how your precious little one is doing while feeding. That is so you can make sure that they are doing fine and comfortable while under the nursing cover.
Multi-functional
A nursing cover will become better if it will work not only as a cover while breastfeeding. Many nursing covers available are also good as fashionable scarfs and ponchos. They can also serve as a seat cover and a canopy and cradle for the baby. A good nursing cover should also be able to work in more ways than one.
Stylish and good-looking
Moms would be totally pleased if a nursing cover is not only efficient but fashionable as well. As a nursing mother, you will most likely be wearing or carrying these more than once a week. Not just because you are breastfeeding, you can no longer strut in style. There are many nursing scarves and ponchos that will look great with your wardrobe. Much of the apron nursing covers are printed and designed elegantly. So that it will be no trouble using them in public, and even at work.