Breast Pump Bags – 2019 Guide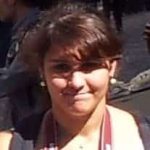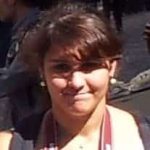 We all know that mothers cannot stay at home all the time. And of course, pumping within the comforts of your own home isn't always possible. That's why you might need to be carrying your breast pump and pumping paraphernalia, like bottles, storage bags, and nipples, wherever you're heading to go. Whether it might be at work, traveling, weekends out of town, or even on vacation. But worry not because breast pump bags are here to the rescue!
Style and comfort should never be neglected just because that you are already a mom. Mothers who are not always at home and pump most of the time need something to carry their stuff with. It is important that you keep yourself organized, polished and neat despite the mommy duties. So, if you are a mom who wants to keep your style while carrying your mommy weapons, we are here to help you find the most functional yet stylish bag to carry everything you need.
Why buy a breast pump bag
New moms might think that technically, you will be able to use your regular bag to carry your breast pump and its parts. But no, there are many benefits and functionalities a breast pump bag could provide that a regular bag totally can't.
The convenience of carrying all the stuff you need.
Breast pumps come with cords and a lot of pieces and they can be fairly big and heavy too. And when you carry a pump, it is necessary that you carry bottles and a cooler too. All of these things will not fit into most ordinary bags that you usually use on normal days. With a good breast pump, you will be able to carry the things you need in one bag and be able to leave some room for the other items that you need to bring with you on a daily basis. A good breast pump bag allows mothers to carry the breast pump and all their other needs to fit in well in their daily activities and plans.
Protection for your pump and its parts.
Breast pump bags are specially made for carrying breast pumps. That's why they are made with structured bottom and edges to protect your pump from being knocked and bumped around. Having a breast pump bag also protects your pump machine from possible accidents, since the whole motor can stay in the bag even while you pump. All thanks to a panel that zips open to give you access to its controls, cords, and tubing.
Style and function in one bag.
You would not want to carry a bunch of large bags or funny looking beach bags. Whether it be on your way to work or during your weekend out of town with your baby. Breast pump bags are not only functional and convenient but are also really fashionable. Especially for women who need to express at work, there are breast pump bags that look professional and stylish enough to be worn in the office.
Criteria for buying a breast pump bag
Material and quality.
Invest in a breast pump that has good quality and made of the best materials.
Comfort.
A breast pump bag should be comfortable even when carried around a lot.
Size and storage capacity.
Of course, who would want a breast pump bag with very little storage capacity?
Weight.
Get a good storage bag without compromising weight or bulk of the bag, especially if you are a really tiny mom.
A style that would give you confidence.
A fashionable and really stylish breast pump bag is totally a plus.
What should a breast pump offer
Here are some of the things that you should keep an eye on when looking for a breast pump:
Sturdy and durable
Electric breast pumps can be very heavy. Not only that, you also need to carry the accessories and other important materials. With the breast pump, its accessories and all your stuff inside, your breast pump bag should be sturdy enough. Not just because you are carrying heavy things but also you need to carry that weight on a daily basis.
Easy to use
Breast pump bags should be helping you and not giving you a hard time. If the breast pump bag is difficult to open and you are struggling to put the stuff inside, then that breast pump is not good for you.
Useful features
You should look for a breast pump with great features. It should have a good strap that won't give you a hard time when you'll be carrying it for long. Pockets are also a good feature. If you have enough pockets in your bag, you have extra space for you to carry essential items. A good breast pump bag doesn't only have space for the breast pump itself but also for the materials. That would include a space for bottles, extra battery or even your personal items.
Lightweight
You put a lot of things inside your breast pump bag, and a breast pump alone is already quite heavy. So choose a breast pump bag that is lightweight and does not weigh too much when it's empty. If it's already heavy when empty, it will be too much to carry around when it's full.
Budget wise
If you have the money and can afford really luxurious and expensive bags then go for it. But if you are a mom who is on a tight budget, then don't worry. There are many bags that are of good quality but are sold at a very affordable price. Make sure also that you won't choose the cheapest ones that'll eventually break or wear out at the slightest usage.
Versatility
Pick the perfect bag that you can use for more than one purpose or during more than one event. For example, a bag that can be used as a beach bag, gym bag, overnight bag or a bag that you can put your laptop and other things for work inside. So that you can still use your breast pump bag even when you are not pumping anymore.
Fashionable and stylish
Mothers would want a bag that will make them feel confident carrying and not self-conscious. There are different designs of breast pump bags out in the market so mothers will have many to choose from. Some are made out of leather that may be fit for work, or a backpack that will work well on vacations.
The Best Breast Pump Bags
1
The New Yorker Breast Pump Bag by Charlie G
This breast pump bag comes with a modern design that will totally go with any outfit. The New Yorker bag by Charlie G features a sleek and elegant black look that you can use at work or anywhere. Its black color will help hide stains and dirt. This chic breast pump bag fits most brands of breast pump especially the Ameda, Medela, the Spectra ones and more. It also has metal feet underneath so that the bag won't rest on the floor.
Durability is one of the most important features that this bag can offer, and it can withstand daily use. It is made from high-quality Cordura nylon that is very easy to clean and maintain. The New Yorker bag has a designated cooler compartment, separate from the main pump compartment, to keep expressed milk cool and fresh. It comes with a cross body strap and drop handles so that you can carry it as a tote or across the body. The straps are made to be comfortable to avoid strain and pain in the shoulders. This bag also comes with a free dust bag so that you can easily keep and store it safely when not in use.
Charlie G perfectly combined function and style in this breast pump bag. Aside from being fashionably awesome, this bag also has plenty of space and pockets to store necessities and personal belongings. It has easy slide pockets that can be used for your phone, notepads and coin purse.
Key Features:
Universal pump compatibility
Multiple helpful compartments
Classy and sophisticated design
Specification:
Brand
Charlie G
Dimensions
18 x 8 x 15 inches
Weight
1.6 lbs
Pros
Extremely durable and can withstand heavy use
Straps are wide and comfortable
Comes with a laptop slot
Metal feet for protection
Cons
Tips over easily
Made with heave materials
Has a bulky appearance even without the pump
Zippers can become difficult to open over time
2
Dr. Brown's Breast Pump Carryall Tote
The gray color or Dr. Brown's carryall tote will perfectly match with any outfit. Although this breast pump bag is not as luxurious, stylish and sturdy looking, this one will perfectly do the job at a really lower and very affordable price. It has a classic design that isn't fancy, but it is a discreet bag that people would never guess is actually holding a breast pump. And, mothers will never have to worry is you won't have enough room with this tote bag.
Dr. Brown's breast pump bag is made of good quality 100% polyester that will be easily cleaned with a damp cloth. The entire bag should not be immersed in water when cleaning. This isn't really the biggest bag on the market, yet it will hold most brand of breast pumps as well as a bottle cooler bag.  The tote handles are two, extra wide handles. The removable messenger handle is a thin, canvas strap. The main compartment is large enough to fit anything from a lunch bag, water bottle, to even a laptop or tablet. This pump also has pockets for easy organization. A large amount of space makes this perfect to double as a diaper bag. The side pocket also has room to fit most bottle cooler bags. The inside pockets include a couple zipper pockets for more of a secure storage option for your other personal belongings.
Key Features:
Discreet and classic design
Fits most electric breast pumps
With bottle cooler bag
Has multiple pockets
Specification:
Brand
Dr. Brown's
Dimensions
7 x 15.7 x 12.5 inches
Weight
0.44 lbs
Pros
Offers a lot of interior space
Very affordable
Wide straps and handles for comfort
Comes in a very neutral color
Cons
Not very stylish
No laptop compartment
Interior pockets tend to be a lot smaller
3
Bananafish Breast Pump Back Pack
The Bananafish backpack comes with many useful pockets. It has a very trimmed and stylish design that will be perfect not only for moms but also for dads. A backpack is a smart breast pump bag option since it leaves your hands free to hold your baby, push your stroller, or carry your separate regular work bag. This breast pump backpack will fit Spectra pumps as well as other pump brands that moms love.
This is a well-designed and very functional breast pump bag that will easily hold your equipment and accessories. The awesome backpack provides a perfect and organized space for you to take your pump to work, events, and errands as needed. The front zippered pocket of the bag opens to reveal a wide pocket sized to fit all standard breast pumps. The flap has a special place for a photo of your baby, to help stimulate emotion and breast milk flow while pumping. Inside the bag are pockets specially designed for bottles and pump parts, and a side pocket is sized for your cooler bag. Backpack style makes it easy to carry your pump.
Key Features:
Holds most major brands of breast pumps
Easy-to-open front zipper
Adjustable straps and handle
Specification:
Brand
Bananafish
Dimensions
13.5 x 7 x 13.5 inches
Weight
0.74 lbs
Pros
Affordable breast pump backpack
not very bulky
Backpack style makes it easy to carry
Cons
No laptop compartment
Pockets and compartments are open
Not very durable, not suitable for heavy usage
4
Ju-Ju-Be Be Supplied Breast Pump Bag
If you are a sling-bag type of the mom, and if you are looking for something lightweight The Ju-Ju-Be Be Supplied breast pump bag is the perfect structured tote for on-the-go pumping moms. This breast pump bag is lightweight and very easy to carry. It has memory-foam shoulder straps for maximum comfort and lesser strain. Both beautiful and versatile, the Be Supplied can be carried with the comfy tote handles or its detachable memory foam messenger strap. Even though that this breast pump bag is lightweight, it is still super roomy and has a lot of space. It has an easy-open interior that will comfortably and safely fit your breast pump.
This bag features plenty of accessory pockets. Note, though, that you'll need to buy a cooler bag to go with it. With its very stylish and fab design, you will always want to use the Be Supplied bag with or without the pump.   Other features include the Agion® treatment. If you're wondering what that is like I was, it protects the liner by inhibiting the growth of odor-causing bacteria, mold, and mildew which is awesome because who knows how much milk will be spilled in that bag. The bag also has metal hardware and light-colored linings, which actually makes it possible to see what's in the bottom of your bag.
Key Features:
Fits most standard breast pumps
Detachable and adjustable strap
Fabric protector and metal hardware
Specification:
Brand
JuJuBe
Dimensions
13 x 12 x 6 inches
Weight
1 lb
Pros
The bag can maintain its form
The material can prevent mildew, mold, and stains
Convenient front pocket
Cons
No laptop compartment
Not very spacious
5
Sarah Wells Annie Breast Pump Bag
The Sarah Wells Annie breast pump bag will be best for moms with corporate working lives. This breast pump bag looks like a really luxurious handbag and is made of high-quality faux leather. The faux leather material is not just stylish but also very durable. They come in dark colors like black and brown to that dirt and stains won't easily show. This breast pump bag fits most of the popular breast pumps and has sturdy straps that will not break under the weight and strain of all the contents of your bag. With three compartments you can organize and separate your bottles, pump and handbag items, for easy organization.  It has both a cross-body strap and handles so you can choose which method of carrying is most comfortable for you.
This corporate looking breast pump bag is also equipped with exterior pockets so you can store your items that need to be accessed easily. Thermally lined pockets are also a feature of this bag, it lets you store your expressed milk right in the bag. This Annie bag effortlessly combines modern day fashion with practicality for pumping moms. The interior of the bag is spacious enough to hold your personal essentials and pump accessories, plus a laptop or tablet. That way you can easily combine your work tote with your pump bag.
Key Features:
Chic and sophisticated design
Can double as a working bag
Made with high quality leather
Specification:
Brand
Sarah Wells
Dimensions
14 x 7 x 14 inches
Weight
2 lbs
Pros
Good color options
Attractive and stylish
With laptop compartment
Pump compartments can be folded to provide more interior space
Cons
Can be expensive
The bottom seam can easily break when abused
6
Kaylaa Premium Breast Pump Back Pack
This fashionable and bold nylon backpack by Kaylaa is perfectly sized to fit most brand of breast pumps. Each Kaylaa pump back has a contrasting gold hardware to add a luxurious and chic look to it. This breast pump backpack has a zipper open pocket that gives a quick access to the pump. No need to take the pump out. An insulated and lined pocket is also provided to keep milk cold. This functional backpack does not only carry your pump and accessories but also for your personal essentials. Plus several useful organizer pockets inside.
The Kaylaa backpack is ruggedly built up to keep up with your every grind. It has extremely tight manufacturing tolerances result in zippers that won't snag, pinch or pull when you're in a rush. You can be confident that the bag will go with you for a long time. This bag might be heavier than the others but still, you can carry it with the comfort with its comfy backpack shoulder straps.
Key Features:
Everything you need for working and pumping
Made with high-quality materials
Rugged and stylish
Specification:
Brand
Kaylaa
Dimensions
7.9 x 15.8 x 15.8 inches
Weight
2 lbs
Pros
Backpack style makes it easy to carry
Easy to carry even for a long period of time
Have insulated pockets
Large and spacious
Can hold a laptop
Cons
Can be expensive
Straps can be torn easily
7
Jaye Elle by J.L. Childress Breast Pump Bag Set
This chic breast pump bag comes in a six-piece set. The set includes a breast pump bag, a cooler bag, a wet bag, accessories bag, dry cloth and a handbook that contains tips and guidelines. This bag is made of black nylon with matching faux leather accents for a chic touch. The cooler bag can hold four bottles or up to eight storage bags of milk. The dry cloth is a nice addition since it can be used to wipe up spills and can be used on your lap to safeguard your pants, skirt or uniform against possible leaks. This black bag is made of a water-resistant material that can be wiped quickly if it needs to be cleaned. It has several convenient pockets where you can put your personal belongings, a pen pocket is included too.
This bag looks sophisticated but not too luxurious, you can use it at work or just a day out with your friends and family. The pump is accessible from a side zipper so you don't have to take everything out when you pump. There's a divider for the interior to keep the pump and cooler separate. You can remove it when you're done with the pump so it can be used as a regular tote bag on a daily basis or when traveling. The interior has several pockets for organization, and there are two zip pockets on the outside.
Key Features:
Comes in a set of carrying bag, cooler, wet bag, accessories pouch, dry cloth
Has innovative cooler
Adjustable dividers
Specification:
Brand
Jay Elle
Dimensions
16 x 6 x 12 inches
Weight
2 lbs
Pros
Comes with many extra accessories which are very helpful and convenient
Waterproof wet bag
Stylish design and classic colors
Cons
Not very trendy
Not very spacious
8
Nurse Purse Breast Pump Bag
This bag is a bit different from the other breast pump bags since this is colorfully designed. Different from the usual neutral colors and faux leather designs of most breast pump bags. So, this bag offers a more fun appearance than a regular black or gray bag, if you wanted a splash of color. The Nurse Purse bag can handle a majority of breast pump brands and is super versatile. This bag can work as a diaper bag, an overnight tote or a gym bag all thanks to its removable insert. This breast pump bag also fits both your pump and your other necessities.
Another plus is that you don't need to take your pump out completely. This breast pump bag gives easy access to the whole pump during pumping sessions. It has side pockets for water bottles and enough room for a laptop if you want to carry one with you. The Nurse Purse breast pump bag is made from 100% cotton canvas and is very spacious. This pump bag is very easy to clean since it is finished with a non-toxic, water-resistant finish. This bag is meant to be carried under the arm, as a tote. It has two, long black handles for this. It may be hard for you to carry this around for a long period of time since they're not padded. The straps are just regular canvas handles. This bag is one of the most affordable options for a breast pump bag.
Key Features:
Compatible with most brands of breast pumps
Room for laptop and other personal items
Adjustable and removable insert
Specification:
Brand
Nurse Purse
Dimensions
18.6 x 11.5 x 6.4 inches
Weight
1.45 lbs
Pros
Very affordable
Multiple color options
Easy to clean
Spacious
Cons
Straps are not very comfortable
Side pockets are open
No inner pockets
What can I put inside my breast pump bag (aside from the breast pump)
Mothers won't have to carry two or more bags every time that's why breast pump bags are made. It is a combination or a breast pump carrier and a regular handbag. That would mean moms can put their breast pump in that bag as well as other items for personal or work use provided that it will not damage the pump or will not cause unwanted spills.
Breast pump and accessories
Cellphone or tablet
Laptop
Notebook
Toiletry or makeup bag
And all other things that you need to carry with you. Avoid sharp objects such as scissors, razors and pocket knives to avoid damaging the insides of the bag. Also, you would not want to puncture your storage bags and cause unwanted spills.