Best Remote Control (RC) Cars for Kids – Our 2019 Picks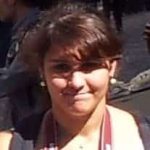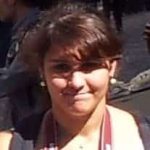 Remote control cars for kids are one of the most famous and popular gifts that a child of any age can appreciate. All kids love the thrill and action that comes with these remote control toys. Well actually, it is not only the kids who love remote control cars. Even the grown-ups turn to remote control cars for their hobbies.
Remote control cars for kids are great for enhancing your little one's creativity, imagination, problem-solving skills, and even social interaction. These remote controlled toys provide some developmental benefits. Regarding your child's psychomotor and cognitive development, remote control cars for kids can positively affect them. Getting your kid a remote control car will serve some of their needs.
There is no surprise why parents or gift-givers would flock to their favorite toy store to buy the best remote control car for kids. If you want to get your kid a remote control car, you must know what kind of RC car your child wants and needs before you make your purchase.
This article will guide you through your process of picking remote control cars for kids. Other than listing our top picks for remote control cars for kids, we have included other important things. One of these are the benefits of letting your child play with remote control cars. We also want you to take note of the things that you need to consider when buying remote control cars for kids.
Remote control cars for kids should be easy to monitor as well as fun to play with. It should not be difficult to steer nor difficult to keep on the road. Due to the many different brands available, there are many varieties of RC cars for kids to choose from.
It is very important to make a wise decision based on the performance of the RC car, the battery life, the remote user, as well as the price.
It is a fact that not all the remote control cars are made equal. Some RC car models may be too complicated for a younger kid that is why there are age restrictions to follow.
In case you are considering to buy a remote control car for your child, we have here a list of the best remote control cars for kids. We hope this list can help narrow down your search.
The Best Remote Control Car for Kids
1
My Easy RC Vehicle by Fisher-Price
For ages: 3 to 6 years old
Toddlers and preschoolers can learn to play and control this toy after a few practices. The My Easy RC Vehicle is specifically designed for safe use by younger kids. It does not have sharp edges and components. It is also free of toxic materials.
Its radio controllers are made for easy use. You can see that there are only four directional arrows. Your child can move it right or left, and forward or backward. Your kid can master this well without an hour.
This product is one of the best remote control cars for kids because of its overall design. The My Easy RC Vehicle is eye-catching. It has an adorable shape that your kids will love to play with. The bright colors will immediately attract your kids' eyes. Plus, these colors can also be used in color recognition lessons. The My Easy RC Vehicle has a relatively slow speed. However, this is also appropriate for your kid's shorter legs. Your kids will love its remote controller as it has large buttons for your child's fingers to push with ease.
Key Features:
List Item
List Item
List Item
Specification:
Brand
List Item
Model
List Item
Weight
List Item
2
Stunt Car Double Sided Remote Control Car by KidiRace
For ages: 4 years old and up
Your kids will surely love this. There's no doubt why this toy has great reviews. This KidiRace Double Sided toy car is that it can be controlled whether it is upside down or right side up. How cool is that? This is because both sides of this car have wheels. Therefore, there is no right and wrong side to it.
Your child can flip it in any way he or she wants. The KidiRace Double Sided will still look like a sleek remote control car with its awesome features to match.
This double-sided remote control car is a novelty for younger children. It can keep them entertained for as long its battery lasts.
Other than the double-sided feature, KidiRace Double-Sided also has a 360-degree spinning action. This car can zoom in a straight line. It can also spin around on its axis and then zoom again. It has LED lights that complement the zooming and spinning actions. It is a stimulating show. The fantastic combination of lights, sounds, and spinning actions can develop their senses. But other than that, it can also improve their motor skills and hand-eye coordination. It is one of the best remote control cars for kids out there.
Key Features:
List Item
List Item
List Item
Specification:
Brand
List Item
Model
List Item
Weight
List Item
3
R/C Rock Crawler Extreme Radio Control Vehicle by Maisto
For ages: 8 years old to 15 years old
Although the term "extreme" has been so overused, the Rock Crawler Extreme surely lives up to its name. Its performance is so powerful, thanks to its combined power of two motors. These allow its users to navigate through smooth and rough surfaces.
The Rock Crawler Extreme has large tires with wide and deep treads. This feature provides excellent traction even on sandy, rocky and sometimes even muddy areas. Its treads lessen the risk of skidding on slippery areas.
Another great feature of the Rock Crawler Extreme is its tri-channel transmitter. As many as three kids can play with this remote control car. This toy can set them up for a challenging play session. It is awesome because it develops their sense of cooperation and competitiveness. Plus, it also improves their hand-eye coordination.
The sporty design of the Rock Crawler Extreme attracts the eyes at first. Meanwhile, its sporty performance reinforces the idea that it is indeed a small four-wheel drive vehicle. The older children will learn to use its various controls in maneuvering it over different kinds of terrain. With this, they can improve their cognitive functioning, most especially their problem-solving skills.
Key Features:
List Item
List Item
List Item
Specification:
Brand
List Item
Model
List Item
Weight
List Item
4
1/14 Scale Ferrari LaFerrari Radio Control Model Car by RASTAR
For ages: 8 years old and up
It is no wonder everybody wants to own a Ferrari. Why? The Ferrari is famous for its lightning-fast speed, eye-catching red color, and the uber-luxurious features of its cars. And since it is such an expensive car, perhaps a miniature car will have to do.
The 1/14 scale LaFerrari RC car certainly looks like the real McCoy. It even has the unique butterfly doors, Ferrari colors, and functioning lights.
Your kid can navigate through your home as well as the outdoors with the flat and smooth surface. The 1/14 scale LaFerrari RC car has an all-independent spring system and functional suspension system that's responsible for this.
Its radio controller is shaped like the LaFerrari's steering wheel. It also has easy-to-control buttons for driving the remote control car.
The 1/14 scale LaFerrari RC car's maximum speed is ten mph. This is as fast as what your kid will need it to be anyway. It has a 30-foot maximum remote control distance. This can be a minor setback compared to other best reviewed remote control cars for kids that have a more extended transmission range. However, you will still find this car worthy of your money. Your child can get his or her physical exercise by running after it as it is about to go past its range.
Key Features:
List Item
List Item
List Item
Specification:
Brand
List Item
Model
List Item
Weight
List Item
5
Newer 2.4 Hz Rock Crawler Radio Control Racing Cars by Babrit
For ages: 8 years old and up
The Newer Rock Crawler is most loved by off-roader enthusiasts. This remote control car can amazingly handle certain off-road conditions very well. It has the right features that make this all possible. This Newer Rock Crawler has full rubber tires designed with deep treads. It also has an independent suspension system on each wheel and a shock-proof technology.
All of these awesome features ensure that the remote control car maintains excellent traction on all types of ground. It can be maneuvered from smooth pavements to sandy beaches. Newer Rock Crawler offers superior handling to your kids.
Most remote control cars for kids cannot do well in very steep inclines. But, the Newer Rock Crawler can tackle it so well.
What is awesome about this remote control car is that it lives up to its name. Newer Rock Crawler can navigate rocky terrains like a real off-roader. Also, your children can have fun with it for an hour or so while developing their social skills. Your kids can take turns in playing with their friends. This toy also enhances their physical and mental skills, such as hand-eye coordination.
Key Features:
List Item
List Item
List Item
Specification:
Brand
List Item
Model
List Item
Weight
List Item
Why Let Kids Play with Remote Control Cars?
Remote control cars for kids are not ordinary toys that can give your child hours of fun. Letting them play remote control cars provide more than keeping them entertained. Remote control cars for kids can be considered educational toys. These toys can develop their physical, mental, as well as social skill in ways that will surprise you as a parent.
Pretty much like video games, the remote control cars that you give to your kids are useful in helping their hand-eye coordination. But unlike video games, your kids do not have to sit on your couch for a long period. They can play with RC cars around the house, in your yard or at the park.
You and your kid can also improvise and make play more fun. By adding obstacles courses or race tracks, you're not only adding to the fun but also increases the difficulty level. This results in requiring more coordination, as well as, creativity and imagination.
And if they are playing their remote control cars with other children, they can improve their social skills. They will also learn how to be a good sport and to accept the things they cannot control.
And lastly, aside from being used for playing, remote control cars for kids can be used to teach them concepts in science and technology. With RC cars, you can teach your child about information and communication technology in a manner that is enjoyable.
Things To Consider Before Buying Remote Control Cars for Kids
Remote control cars are called so because they are miniature vehicles that are controlled with a remote. Remote control cars for kids are wonderful toys for children of all ages. There is a variety of factors to consider when buying your kid or someone else's kid remote control cars.
We have listed a few of the most important things below. Hopefully, these will help you pick the best remote control car.
Type of the Vehicle
A remote control car is one of the types of remote control vehicles that you can choose. There may be different types of remote control vehicles available in the market. But, most of them fall into one of the three categories: car, truck, or buggies.
Typically, there are all referred to as remote control cars. But, these three types have some differences.
Cars
The fastest remote control vehicles are cars. Some remote control cars for kids can run very fast; some can even go up to 100 mph. The RC cars are great when used on a smooth surface, like a paved road. Remote control cars can handle turns very well. Your kid (or you) can speed around in any obstacle.
Trucks
For off-road action, the truck type is the best option. Compared to remote control cars, the trucks can handle terrains that are rougher. This type of remote control vehicle is great for using outdoors. And another great thing about remote control trucks, there are models that were made to be water-resistant.
Buggies
You will also like buggies for your kids. Remote control buggies are the best of both worlds. These toys can be used either for racing on-road or off-road. However, RC buggies are not as fast the remote control cars. And unlike RC trucks, buggies cannot climb rocky terrains. But overall, remote control buggies are great all-purpose vehicles.
Power Source
When it comes to the power source of remote control cars, you have two main options. There are remote control cars that are either electric powered or uses nitro fuel.
Battery Packs
Electric remote control cars are powered by rechargeable battery packs. Electric RC cars are easy to get started with. You charge up its battery pack, place it in the car, and go.
However, having remote electric cars can sometimes spoil the fun. Your playtime can be limited to when you run out of power. And it takes five to eight hours to charge before you can play with your RC toy again.
One of the best thing that you can do is upgrade your battery pack. You can buy another with a stronger battery charger. But if you have issues with recharging, you can always choose to buy remote control cars powered by nitro fuel.
You must know that the electric-powered remote control cars are usually cheaper than the nitro fuel-powered RC cars. However, they are often less powerful and slower too.
Nitro Fuel
If you consider the nitro fuel alternative, you can refuel the car whenever it runs out of power. It is very convenient. These cars are loud but fast and powerful.
They are also more expensive compared to electric RC cars. This is because this type of RC car is geared towards enthusiasts or the serious grown-ups. These RC cars also require maintenance, and you will have to buy oil and gas for these remote control cars.
And since you are shopping for a younger kid, you do not want the extra costs and work for the maintenance, oil, and fuel. Plus, kids might ingest the oil and fuel. You would want to be sure to avoid any trips to the hospital. (Unless this search for remote control cars for kids isn't really for a kid but the kid in you.)
Remote Controls
The remote controller is what you will use to control the speed and movement of your RC car. Typically, remote control cars for kids come with pistol grip controls or stick controls.
Stick Control
The stick control looks like a controller for a video-game console. Stick controls have two sticks that you can control with your thumbs. It would be fairly easy for the children to use stick controls especially if they are very familiar with PlayStation or Xbox controls.
Pistol Grip Control
Meanwhile, a pistol grip controller features a throttle. It is called so because it has what looks like a trigger of a gun. The trigger makes the RC car run forward when you pull it. When pulled back further, the trigger causes the remote control car to run faster.
To steer the RC car, you can use your other hand to turn or spin a small wheel. This part of the Pistol Grip control looks much like the steering wheel of a real car. There might be a bit more of a learning curve here, but Pistol grip controllers allow for more precise control over the car.
Which of these two do you think your kid would like? You need to consider the remote control of the car. Comfort is also another factor here; you want your child to be comfortable using the remote control. But,  if it is his or her first time to have one, you can always teach the child. You can help him or her to be more familiar with the placement of the buttons and their functions.
Then again, if your child is a beginner, go with the one that has a similar look with a joystick. This option will give your child an advantage.
Brand
Before buying the product, you also need to check the brand of the remote control car. The name of the company can already tell you much about the quality and performance the RC car can do.
Price Range
It is also important to take into consideration the price range when you are picking a remote control car. It might be best to start with a cheaper model if you are buying for a younger child. You know how young kids can be, they always experiment and try to break things.
The older kids and the adolescents tend to prefer the speed and durability of a high-end remote control car. You can buy the most basic models of remote control cars between $10 and $35. Very young children are at a higher risk of breaking their new toys. So, remote control cars for kids at the lower end of this range can be great for them. Know that these RC cars tend to have simple controls and have a few added features. These remote control cars may not go as fast, though. Also, they might not be able to handle rough terrain compared to a more expensive model. Most young children won't notice or care about these features anyway. All they want is to get a lot of enjoyment out of a cheaper RC car.
Parting Words
Giving your kid a remote controlled car is not only for past time or fun. You need to remember that giving them such a toy would help them learn a thing or two. With remote control cars for kids, they are sure to develop hand-eye coordination.
Playing with remote control cars for kids, children will learn about cause and effect. They will understand that the car moves in a certain way by pressing certain buttons or by moving a stick.
Make sure that the toy you buy provides such benefits. Without a doubt, your kid will reap the rewards while having a fun and exciting time.
You also need to remember that as a parent, you should consider various features essential for the child's age group. When buying for kids, especially the younger ones, it is important to keep in mind the features like durability, safety, and ease of control over the remote control car. There are some remote control cars for kids that have a waterproof chassis. This makes sure of the safety and durability of the remote control cars.
Do not forget to also consider the battery life of the remote control car when purchasing. Often, a battery life that is short-lived makes a lot of parents turn away from buying certain remote control cars for kids. If you do not want to keep on buying batteries, you can opt for rechargeable batteries. That would be a greater option because you get to save a lot of money in the long run.
We sure hope you picked up something from this article. Until next time!