Topical Numbing Cream Warnings For Pregnancy & Breast Feeding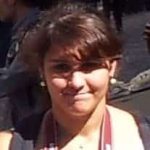 Overview Side effectsPregnancyHow to apply Reviews
It's important to acknowledge that some of the ingredients used in numbing cream are in fact medicines.
As with any medicine, some are safe to use during pregnancy whilst others not so safe. I am not a doctor so I have researched this matter as best I can. The information provided is based on my findings with www.drugs.com as I believe them to be a reputable source. Please consult with your own doctor before using.
Ingredients To Look Out For
The active ingredient in most of the numbing creams I reviewed is Lidocaine so I will talk about that first. For Benzocaine and Tetracaine there are fewer studies so I would suggest following these guideline regarding Lidocaine but again it's best to speak to you doctor as it could depend on personal matters too for example if you are taking any other medications. I will also provide some information regarding the use of these medical ingredients whilst breastfeeding as it can sometimes be possible for small quantities to pass into breast milk.
Pregnancy
Lidocaine use in pregnancy – Only recommended if the benefit outweighs the risk. Maximum organogenesis takes place in the early stages of pregnancy so that is potentially the time with the highest risk. The main risk is of fetal toxicity which can include changes of the central nervous system and cardiac function in the fetus. Another risk from this drug is delayed labor leading to smaller muscle strength in the newborn. Animal studies have not shown evidence of fetal harm, however, there is no controlled data for human pregnancy.
Breastfeeding
Caution is recommended when breastfeeding. Completely avoid using numbing cream on the breast area. For other areas where there is a small chance of the lidocaine passing into the milk, there is a small risk. The infant is unlikely to counter side effects and should any arise this is most likely to be due to an allergic reaction.