Best RC Submarine for the Money: A Complete 2019 Guide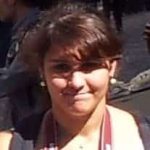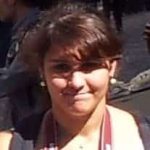 Who wouldn't want to see a toy that is capable of going deeper into the water? That is a playtime that can be enjoyed using the best RC submarine for the money. Although some of you might think that there is no way that you can drive an RC submarine without technical difficulties, we are here to let you know that it is both possible and fun.
A remote control sub is a toy for the young and the old that can be used in your pool and bathtub without any problem. It may be too complicated as it sounds, but this article has been created to help you understand RC submarines better and look into some marvelous remote-controlled submarines. RC submarines have been around for years and they were constructed with ridiculous and poor-quality underwater LEDs. Also, there were difficulties in finding models that have built-in cameras.
Luckily, the time had changed, and at the present time, you can already find a lot of well-made RC submarines. Definitely, there are a number of technical terms and "geek stuff" that you will read while searching for one. To make things easier for you, we have hand-picked some of the best RC submarine for the money and have evaluated them.
In order for you to choose the right RC submarine for your needs and wants, the products listed below have their own product descriptions, pros, cons, and a verdict.
The Best Remote Control Submarines
1
Radio Remote Control German U-Boat Mini RC Submarine III RTR
It is not a secret that Germans were equipped with tons of weapons and war vehicles during the World War II. This very first product on our list is an exact replica of the original German U-Boat Submarine.
This portable RC submarine has a measurement of 145 mm in length and 33 mm in width and weighs 1.1 pounds. Inside the package, there is a remote control that is equipped with a three-channel 27MHz radio system.
The submarine has a static driving system that helps it dive as deep as 0.6 meters and resurface back in no time. It also has a tiny rudder system that enables it to move in any direction effortlessly. Likewise, its screwed propeller system makes it possible for it to move backward, forward and sideward.
For this submarine to work, it comes with six, AAA, 180mAh, Li-Po batteries that can be fully charged in no less than 20 minutes. After which, it can be played for a maximum of 15 minutes. Additionally, if you were not able to track the time when you switched it on, you will never worry about it being completely discharged. That is because it has a green LED-light indicator on top that blinks when the power is running low.
You will hardly find an RC submarine that brings the full experience of power and realistic effects. It is equipped with a motor for static diving, a second motor for the propellers, and a third one for the rudder systems. Such already makes this little machine standout amongst its competition.
Key Features:
List Item
List Item
List Item
Specification:
Brand
List Item
Model
List Item
Weight
List Item
Pros
A great RC submarine for a pool
The submarine can make a 360 degrees rotation.
The LED light flashes when the product has a critical battery level.
It has three different motors.
Very portable since it is only 145mm long
The green, power-on, LED light is visible even in daytime.
Good velocity of 0.1m/s
It is a ready-to-run product, which means that you no longer have to assemble it.
Designed for individuals from 14 years old and above
Cons
No camera
Might come with some technical problems, but if you are lucky enough, nothing will happen.
2
GoolRC Sea Wing Star 3314A 27 MHz Radio Control Submarine
The waterproof submarine GoolRC has a size dimension of 11 x 10.9 x 4.7 inches and has an amazing weight of less than one pound. It is available in two colors, which are blue and white. Also, its 80-mAh battery is built securely in the submarine. The good thing is that it can reach its 100% power level after 10 minutes of uninterrupted charging.
With a full-charged battery, you can let this RC submarine move forward, backward, and sideward, as well as dive into the water for up to seven minutes. Controlling it will also not be a hassle since it works flawlessly in synchronization with the remote unless it goes beyond the maximum possible range of five meters.
Some important things to note is that you should take precaution as the remote control isn't waterproof. Also, you need to buy four pieces of AA batteries for it. Nonetheless, it has a good-grip design, making it easy to navigate the submarine to make it go to any direction you want. In addition, it has buttons for all types of movements, as well as for full speed.
This RC submarine is a product that we consider to be suitable for children only because of its small size and low weight, as well as its short running time.
Key Features:
List Item
List Item
List Item
Specification:
Brand
List Item
Model
List Item
Weight
List Item
Pros
Small and lightweight
Recommended for individuals eight years old and above
Comes in different colors namely gray and blue
Turbo-boost button that makes the propellers move at a high speed
Easy to carry around and store
Five-meter remote control range
Easy to handle remote control
Quick charging time
Cons
No light or camera
Short playing time
3
Friends Equipments Remote Control Navy Submarine Boat Green
Having a size of 13.8 x 3.5 x 3.9 inches and a weight of 2.45 pounds, the Friends Diving Toy is somewhat bulky. It is designed to be used by adults, as well as children from eight years old and above. Also, you will not have difficulties in learning how to use it since it comes with a detailed user manual that is written in both English and Chinese languages.
The remote control that comes with the package has a unique shape and have buttons for dive, ascend, forward, reverse, left, and right movements. It can efficiently navigate the submarine at a maximum distance of five meters.
In addition, the speed and the power of this RC submarine are unquestionable because it is equipped with two brush-motor propellers. What is better is that it can be submerged under water up to one meter or 100 cm.
This is a good-sized and well-made replica of the Navy USS Connecticut SSN-22 Submarine that can be enjoyed by children and adults. Although it is a bit pricey, it has the greatest submersible depth, as well as two motors propellers that will ensure great speed.
Key Features:
List Item
List Item
List Item
Specification:
Brand
List Item
Model
List Item
Weight
List Item
Pros
Attractive and realistic navy design
It has a balance weight adjustment.
Unique remote control design that is easy to use
It comes with a cool LED light to indicate if the product is powered on.
It has a submersible depth of one meter.
It can be played by children as young as eight years old.
Cons
Bulky
No camera
Somewhat pricey
4
German Navy U-Boat IX Motorized Diving Submarine
This submarine isn't your typical RC device. It's actually a model that you can build and convert into an RC device if you choose. You can also simply use it as a display model or a motorized diving submarine that you can watch and enjoy.
This model is 1/150 scale and represents a WWII era type IX U-boat used by the German Kriegsmarine. Keep in mind that you will have to build the model prior to being able to use it in a motorized or remote-controlled way. This can be a great feature for those who love building models, but a downfall for those looking for a complete product.
In the kit, you will get an RE-280 electric motor as well as lead weights to place in the hull to allow the submarine to dive. If you choose to use it as a display model only, then you'll also get a stand and name plate to properly show it off.
For those who love building model submarines, this is a great option. It will allow you to build, watch and even control your submarine as it dives by converting it as needed.
Key Features:
List Item
List Item
List Item
Specification:
Brand
List Item
Model
List Item
Weight
List Item
Pros
Model comes with a motor for diving under the water
Can be converted into an RC device
Aesthetically pleasing
Authentic build and appearance
Cons
It can sometimes submerge and sink
It is a kit you have to put together, can be either a pro or a con depending on the person who has to sit putting it together
5
eMart Remote Control Boat Submarine Ship Toy
This small-sized and very lightweight RC submarine is available in blue and yellow colors. It has a built-in lithium-ion battery that can be recharged using the USB charger that comes along with it. With a fully charged battery, it can be played by children eight years old and above for a maximum of 15 or 20 minutes.
The remote control that comes along with it has kid-friendly buttons and can navigate the submarine at a maximum range of seven meters. However, you need to buy four AA batteries to power it up. For the safety of kids, it is equipped with a pusher propeller that discharges cool water.
Definitely, this is the best choice if you are looking for a cool present for a child who love RC items and an adult who collects RC subs for display. This affordable, mini remote-controlled product can be played in fish tanks, bathtubs, and swimming pools.
Key Features:
List Item
List Item
List Item
Specification:
Brand
List Item
Model
List Item
Weight
List Item
Pros
Mini-sized submarine
It can be used in swimming pools, bathtubs, and fish tanks.
The submarine can be plugged into an outlet or computer for easy charging.
It has a long playtime duration despite its size.
Automatically surfaces when the battery is critically low
It will be a good addition to the collection of enthusiasts.
Affordable
Cons
Remote control batteries are not included
If you exceed the recommended depth, it cannot receive a signal from the remote.
6
Silverlit Spy Cam Aqua Submarine
The Silverlit Spy Cam Aqua Submarine has a weight of one pound and size dimension of 4.5 x 3 x 2.8 inches. It also has two LED lights that have been intelligently placed in front. This three-channel infrared-controlled submarine comes with has a built-in camera that can both record videos and captures images that can be saved since it has a 256Mb internal memory. Also, the captured images and recorded videos can be transferred easily through its USB port.
Also, it is equipped with a detachable feeder arm that can be used to capture fishes up close. You can do that by attaching food items to the feeder in order to attract them.
This Silverlit Spy Cam Aqua Submarine is a product that can suit adults who love to capture underwater images and record live videos. Although this is not recommended for children below five years old, this will serve as a good bonding moment for you and your son or daughter. Nonetheless, you can still use it for recreational activities or RC submarine racing activities with your friends.
Key Features:
List Item
List Item
List Item
Specification:
Brand
List Item
Model
List Item
Weight
List Item
Pros
Produces underwater 640 x 480 AVI videos and 1280×960 jpg photos, whether up close or at a distance
LED lamps can be turned on and off with the use of the remote control
It can be used in saltwater, pools, and tanks.
It has an internal memory.
It can be connected to a computer or any USB-capable devices.
Cons
You need to buy eight AA batteries since it is not included in the package.
The maximum frequency range is from three to four feet only.
Has a lot of choking hazards
7
AquaBotix HydroView Remote-Controlled Underwater Vehicle
With a high price tag, HD camera, and WiFi capability, the AquaBotix HydroView Remote-Controlled Underwater Vehicle is considered a professional RC submarine. Meaning, this is for people who need a controllable underwater camera to check boat propellers, watch fishes and lobster pots, inspect how deep the water is, and other serious stuff.
It has a bulky design and heavyweight simply because it is loaded with a lot of capabilities. It has LED lights that can help you see through the water while filming, as well as identify where the submarine is. Allowing it to go deep down the water is not a problem since it received a good Waterproof Rating Submersible score.
This submarine does not come with a standard remote control because you need to download an application on your phone or laptop, which will be used for controlling it. Another amazing thing about this product is that it comes with a standard 70-feet cable that you can use to retrieve the submarine from underwater to the surface in case it runs out of battery. You can also buy longer cables if you want to. Additionally, it also comes with a waterproof case for easy carrying.
Further, with this product, you can capture a lot of images because it comes with an outstanding eight-gigabyte internal memory.
Key Features:
List Item
List Item
List Item
Specification:
Brand
List Item
Model
List Item
Weight
List Item
Pros
Professional-grade product
Can go very deep
Useful for serious purposes
You can control the product with your computer's keyboard or mobile's screen using the dedicated app
Captures clear images that can be saved without hassles
It has its own WiFi, so you no longer have to search for one when you need to navigate it.
With the help of the cable, there is no need for you to dive when it runs out of battery while underwater
Cons
Expensive
Heavy and large
Best RC Submarine for the Money: The Final Verdict
When it comes to deciding which of the mentioned products above are worthy to spend your money on, you must first evaluate your needs and wants. Will you use it for recreational purposes? or will it be a tool to help you with your professional agenda?
When going to the beach, rivers, and other natural bodies of water, and you want to capture the underwater beauty, the two submarines with a camera will be your best choice. As mentioned above, if you want it for any serious purposes, go for the Silverlit Spy Cam Aqua Submarine. On the other hand, if you are a beginner, you can go for the U-Boat Mini RC Submarine III.
Helpful Information for RC Submarine Buyers
Although we have reviewed some of the best RC submarines, it is still imperative that you understand them better. As such, you will have an in-depth knowledge about them, making it easier for you to spot the differences.
Types of RC Submarines
When it comes to the working principle behind RC submarines, there are two types.
Dynamic Diving Submarines:
These submarines are considered as the simplest ones since they don't have functional ballast systems. Instead, they are equipped with dive planes to "push" them under the body of water.
Pros:
Straightforward operation
Always positively buoyant and will return to the surface if model loses power
Cons:
Must be ballasted very low
Models with small planes works poorly
The submarine must move quickly for it to dive.
Static Diving Submarines
These submarines have gas ballast systems wherein liquefied gas is stored in a pressure vessel and is expelled into the ballast tank in order to displace water and bring the model to the surface. Nonetheless, there are other models that do not use gas.
Pros:
Fairly simple to implement
Very realistic release of air and bubbles when underwater
Cons:
A source of liquid air must be kept on hand
The model must be refueled with liquid air regularly.
Easy to miscount cycles and be unable to surface
For more information in dynamic and static, you can refer to Wikipedia and rc-submarines.com
Important Features of RC Submarines
Below are the basic features of all RC submarines that are often disregarded by most novice buyers.
Radio Transmission through Water
To explain it simply, transmission or frequency is the distance wherein the remote control can still reach the submarine. Hence, beyond such, you can no longer control the unit. With regards to it, you should also understand that some RC submarines will stop working when they reach certain feet, 10 ft depth most of the time. Once they do, it will be hard for you to retrieve them back. However, some new models come with a technology wherein when the remote control cannot reach the submarine, it automatically resurfaces.
Batteries and Indicators
Most RC submarines today are already powered by rechargeable AA or AAA batteries. Thus, you must expect that they cannot be played all day or for long hours. So, it is essential that you know how long your sub's battery will last because who would want to lose their toy in a lake or deep pool?
Fortunately, many modern models of RC subs come with LED lights to indicate if the battery is at its critical level. There are also those that produce a sound once your submarine is running out of "gas".
Remote Control
Obviously, the remote control is one of the most important tools that come with the submarine in order for it to move on the surface or under the water. Different submarine models have different remote controls based on how they are powered—battery, infrared, and Wi-Fi.
For handheld remote controls, battery- and infrared-powered, it is important to consider those that have easy-to-hold designs to prevent wrist and finger pains. On the other hand, those that are downloadable as mobile or computer software should be compatible with most devices.
Nonetheless, all of them should have straightforward buttons so that you no longer need to be searching where the button for diving, ascending, etc. is located. Likewise, these buttons should also have enough spaces between them so that you will not make a mistake when you are pressing any of them.
FAQs
Is an RC submarine with a camera better than the one without?
This is a common question that most beginners usually ask. Although it may seem like RC submarines are better options than those without, it is always imperative that you consider your needs. A camera is a tool that will enable you to view the underwater surface and other items down below. If you are a nature lover, then having an RC submarine with a camera will be a good choice. As mentioned earlier, such is also useful for people who love photography, as well as those who have serious underwater businesses.
Nonetheless, RC submarines with or without cameras are great if you will use them as recreational tools and part of your remote-control toy collection.
Are there RC submarines with torpedoes and missiles?
Unfortunately, as per writing, you will not find any commercial RC submarine companies that are selling separate torpedoes and missiles that you can attach to your toy. However, if you have great DIY skills or you know someone who can help, you can build one by yourself. With that in mind, here is a link where experts explain in detail how to build one.
Where to buy RC Submarines?
It is a known fact that the most affordable and safest way to buy an RC submarine is through the manufacturer's website or retail store. However, most of them have factories located in China, which may require a high shipping fee in your area and may take weeks before you receive the item. Also, most of the time, you are required to buy in bulk, which is impractical if you will not resell them.
Although retail stores are good options, some of you may find it tiring. Fortunately, there are already online stores that sell all kinds of items that have been derived from the manufacturers themselves. Visiting those sites will be the most practical and comfortable means to buy an RC submarine.
How to build an RC submarine?
It is understandable that despite the fact that there are already a lot of affordable and quality ready-to-run (RTC) RC submarines, some of you still want to build one because you want a lot of features that are not present in one toy. So, for all of you who are just into it, here is a very good post where you can find a detailed explanation on what you need to build an RC submarine and how to do it properly.
Videos Of RC Submarines
6CH Mini RC Submarine with Two Headlight High-Speed Remote Control Boat Two Propellers by Lanlan