Advanced Skin Care and Lucrece Skin Care Review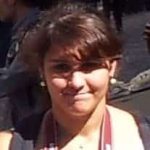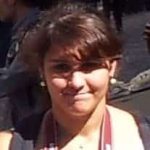 If you're aiming to improve your skin care routine, you'll need the right skin care products that will be compatible with not only your skin type but also your lifestyle and your preferences. Let us introduce you to Advanced Skin Care and Lucrece Skin Care, your tickets to getting your skin to be the clearest and healthiest it can be!
The Best Advanced Skin Care Products
For those with blemished skin, you'll want to reach for this face serum ASAP. Retinol Plus is a cream serum that not only calms and smoothens blemished skin, but it also keeps it well hydrated too. This serum has 20% vitamin C which can repair scarring and heals sun damage. Plus, Retinol Plus has ingredients that can unclog pores, reverse the signs of aging, and speeds up cellular turnover.
Retinol Plus has your back when fine lines start appearing on your face. Consider those wrinkles eradicated! This product's formula deeply penetrates the skin and encourages elasticity so you'll practically turn back the clock on your skin's appearance.
Claim to Fame:
Retinol Plus is known for reducing blemishes and soothes damage from intense sunlight exposure. It's also great at reducing hyperpigmentation and the appearance of wrinkles.
Directions for Use:
Apply this serum once a day, ideally at night, after cleansing and toning your face but before you apply moisturizer. This skincare product is safe for all skin types.
With a fusion of botanical ingredients and complex peptide blends, this eye cream is one of the best in the market. Eye Medic can firm the sensitive skin around your eyes and reduce wrinkles and crow's feet.
Besides that, Eye Medic can boost collagen and reduce dark circles under your eyes after a stressful week. You'll look refreshed and relaxed thanks to the soothing power of cucumber extract in this eye cream's formula.
Claim to Fame:
The Eye Medic is best known for reducing wrinkles and sagging around your eye area. Dark circles and puffiness are also cleared away with this eye cream.
Directions for Use:
For maximum results, use this product twice a day, morning and night. Squeeze a decent sized drop on your finger and dab gently around the eye contour area. Massage and pat lightly.
If you're looking for a facial peel that can cleanse your skin as well as fix a few other problems such as wrinkles, fine lines, sun spots, freckles, and more, this product is just for you. You can get this pure Glycolic Acid at three levels of concentration: 30%, 50%, and 70%. The higher the percentage of Glycolic Acid, the stronger it is.
Claim to Fame:
This fantastic facial peel boasts a long list of benefits. It can smoothen the lines on your face, reduce blemishes like freckles and sunspots, and brighten your skin.
Directions for Use:
Typically, this facial peel can be a bit strong for some people so if it's your first time, start with the lowest concentration to be on the safe side. Dilute the facial peel in water too. You can work your way up once you've gotten the hang of this facial peel.
It's highly recommended to let this peel sit for only a minute on your first few treatments, increasing by one minute as each treatment. However, it's important to note that you shouldn't exceed five minutes at most.
Use cotton to rub the facial peel all over the surface of your face. Once the appropriate amount of time has passed, rinse off with warm water.
Caution: Glycolic Acid might increase your risks of getting sunburn since the product contains an acid that can make you more sensitive to sunlight. Be sure to sure sunscreen after using this facial peel.
This cream truly brightens your skin with its 5% Niacinamide and Bearberry extract. Niacinamide B3 Cream contains antioxidants and other nutrients that leave your skin glowing and healthy.
Claim to Fame:
Besides nourishing your skin with antioxidants and nutrients, this cream can also help fade wrinkles and fine lines, not to mention reduce discoloration from sun damage.
Directions for Use:
Use this product twice a day, morning and night. Before applying Niacinamide B3 Cream, make sure that your skin is clean and dry. Afterward, you can apply other moisturizing products of your choice.
Organic products are extremely popular these days and for a good reason. This serum is made from organic ingredients that can really brighten your skin and erase signs of age spots and other blemishes. Organica Skin Brightening Serum has 10% Vitamin C, 2% Glycolic Acid, and 2% Kojic Acid, plus botanical extracts to give it a real kick.
Claim to Fame:
This serum is 100% organic and has natural skin lightening properties. It soothes and reduces blemishes while nourishing your skin.
Directions for Use:
You can use Organica Skin Brightening Serum every day. Make sure to cleanse your skin thoroughly before using this product. Once your face is dry, apply toner that best works for you. Then you can massage a small amount of this serum to your face and neck. You can follow up with moisturizer once the serum has been absorbed.
This facial serum has a combination of Vitamin C and Vitamin E plus 15% L-Ascorbic Acid, 1% Alpha Tocopherol, and 0.5% Ferulic Acid which basically means that it's the perfect product to protect your cells from UV damage. When your skin is vulnerable to the harsh rays of the sun, this could lead to premature aging or, worse still, skin cancer. CE Ferulic Acid Serum 15% is a great product to have if you have to be exposed to long periods of sunlight every day.
Moreover, this serum conditions and brightens your skin, not to mention neutralizes free radicals. This skincare product definitely packs a punch!
Claim to Fame:
This serum reduces signs of wrinkles and fine lines around your face, caused by frequent UV rays exposure. It also improves skin elasticity by enhancing your skin's natural collagen production.
Directions for Use:
Apply twice daily, morning and night, to your face. Be sure your skin is clean and dry enough for maximum absorption.
You might be wondering how any skincare product can live up to such an auspicious name. Well, Super Serum is a powerful enough serum that rightfully deserves its title. Packed with natural and potent ingredients, this serum is a real hero when it comes to promoting tighter and firmer skin. Unlike other products out there, Super Serum delivers nourishment and hydration deep into the skin.
Claim to Fame:
Firms your skin as well as soothes and moisturizes it for an extra boost. Super Serum also takes care of sun damage, wrinkles, and fine lines.
Directions for Use:
Use twice a day, morning and night, to thoroughly clean and toned skin. Make sure the serum is fully absorbed into your skin before using any other skincare product like a moisturizer.
If you're looking for a serum specifically to get rid of your wrinkles, Protxyn X5 is your pick. This peptide-rich serum stimulates collagen and elastin production to rejuvenate aging and blemished skin. Protoxyn X5 repairs loose skin so you'll look and feel younger.
Claim to Fame:
Protoxyn X5 not only fixes the fine lines and wrinkles on your skin, but it also improves your skin's overall ability to retain water. This incredible serum is known for improving your skin tone and maintaining skin elasticity.
Directions for Use:
Use twice a day after washing and toning your face. Only a small amount is needed on your face, neck, and other areas you feel need the serum. Afterward, you can apply moisturizer, especially if you have dry skin.
The worst thing about aging is all the expression and fine lines that pop up on your face when you least expect it. Thankfully, this all-in-one intense repair cream can help your skin relax and reduce all the unflattering wrinkles plus lighten age spots.
Claim to Fame:
Skin Rescue is famous for effectively firming skin, fortifying skin cell against damage, and soothing irritated skin.
Directions for Use:
Use twice a day after washing and toning dry skin. Be sure to apply only a few pumps of this serum on your face and neck.
If you're looking for a maximum strength rejuvenating cream, look no further. Neuropeptide Rejuvenating Cream moisturizes, nourishes, tones, and firms your skin. Your wrinkles and fine lines will be reduced, and dark sunspots will be erased, and your skin will be tightened.
Claim to Fame:
Neuropeptide Rejuvenating Cream is known for the work it does on wrinkles, but it also boosts your skin's health in general.
Directions for Use:
Use twice a day, morning and night, on clean and toned skin. A few pumps of this product is all you need.
The largest, as well as one of the most complex organs in the body, is the skin. On an average person, the skin has an approximate total area of 20 square feet, covering the body from head to toe. It primarily serves as a protective barrier against the elements and harmful microbes. Our internal organs would be in constant danger without the skin acting as a barrier against the outside world. More than, our skin has other important duties such as regulating our body temperature, producing necessary vitamins, and allowing us tactile sensations.
There's no argument that our skin is vital to our health and longevity. After all, it is our first line of defense against the harshness of the outside world. However, our skin also a huge indicator of a person's beauty, health, and youth, which is why there's such a huge focus on skincare over the years. Skin care products are more popular now than ever. Just about everyone knows the benefits of taking care of your skin. Proper care of your skin can give you that beautiful glow that everyone wants.
Beyond just looking beautiful, healthy skin can also keep you looking young. With the right cleansing and moisturizing daily skincare routine, you'll avoid breakouts and wrinkles. If you neglect to take care of your skin, there's a huge tendency that your skin will get dry and crack, leading to premature wrinkles.
We all know by now that healthy skin is better at protecting your body from potential diseases and infections, not to mention slows down any visible signs of aging. Since our skin is in a perpetual state of development, with old cells constantly getting replaced by new cells, you have to be vigilant in maintaining your skin's vitality. Moreover, your general lifestyle and diet also affect your skin. Natural beauty is all about a great skincare routine.
Just as with everything else, prevention is better than cure. Most of the time, people only start taking care of their skin once they notice a problem or irregularity and by that point, it will take a bit more time for their skin condition to heal. Fighting the signs of aging should also be more geared toward preventative care.
Your skin is such an invaluable part of your body that you should always take care of your skin as best as you can. In this article, we've got you some advice on how best to take care of your skin as well as a few tips and tricks to boost your skin's health. We've also listed the skin care products sought after by experts and beauty gurus.
The Importance of Establishing a Skin Care Routine
Healthy Skin Means a Healthier You
Naturally, when you take care of the largest organ of your body, you're essentially taking care of a huge part of yourself. And your skin does more than just show the world how beautiful you are. It has a long list of vital functions. Here's just a quick summary of what your skin does for your body:
First and foremost, the skin functions as an organ that protects you from the outside world. It is the barrier that protects you from even the simplest of threats such s the harmful UV rays of the sun. It also keeps infections, microorganisms, and chemicals out. You wouldn't be able to go out into the world if your skin wasn't so busy protecting you from everything that could do you harm.
Next, your skin is also an organ that regulates different aspects of your physiology. For instance, your body temperature is regulated through sweat and your hair. If there are variations in temperature, your skin can warm you up or cool you down, whichever you need at a moment's notice.
Also, your skin functions as a reservoir for vitamins. Exposure to sunlight can lead to the synthesis of Vitamin D in your skin which is good because that vitamin isn't naturally found in that many types of food. And Vitamin D is essential for calcium absorption and strong bones.
Lastly, your skin is the organ that allows for sensation. The skin's extensive network of nerve cells helps your body sense any type of changes in your immediate environment. You're able to tell if the temperature has gone up or down, if an object is sharp or not, or any other circumstance that can possibly lead to harm.
New Day, New Skin
As mentioned previously, the skin is constantly regenerating itself though you never really notice it. Every day, your skin sheds the majority of its superficial cells so if you think your skin looks great today, it might turn dull tomorrow. Your skin can change literally overnight if you're not careful.
Constant skin care can prevent your skin from losing its healthy glow. An established skin care routine can really make a difference. It's important to remember that you can't just do your skin care routine every now and then when you feel like it. In order to see actual results, you need to do it every day, morning and night.
The way your skin regenerates is the skin cells gradually move up from the bottom of the epidermis until it reaches the upper surface. If your skin keeps shedding skin cells and you don't bother to moisturize or cleanse every day, your skin will eventually dry up which could lead to skin complications. Only with the right skin care products and a diligent routine can you make sure that your skin stays hydrated and healthy.
Skin Care is a Lifelong Process
One of the most important lessons you'll need to learn about skin care is that it is not an overnight process. You can't just slather on some moisturizer for a few days and expect to see immediate changes. No matter how high-end or expensive the moisturizer or any skin care product, applying them on your skin for only a short period of time isn't going to give you healthy and beautiful skin. You have to work hard to get that healthy glow and even more so to maintain it.
Every day you're exposed to dirt, chemicals, and pollution, so your skin is constantly battling with so many potential risks. All that stress is going to mean that your skin will suffer at the end of every day. That's why if you want to improve your skin's health and keep it looking young and glowing for decades to come, investing in skin care is key.
It's not going to be easy finding the right routine for your skin. What works for others may not always work for you. Luckily there are plenty of products out there that you can try to keep your skin vibrant and healthy.
Saves You Money in the Long Run
Admittedly, skin care products are going to need their own budget if you're really looking to invest in your skin's health. You might be worried that this will mean spending a little too much for something as self-indulgent as skin care products but, if you think about it, you're actually saving money at the end of the day.
As we mentioned, skin care is an investment in your skin, the organ that has a multitude of important functions. Not only are you boosting your body's immune system, but you're also avoiding the risks of having to go to dermatologists or cosmetic surgeons. You won't have to worry about facial discolorations, acne scars, wrinkles, and fine lines, and other skin issues because by taking fastidious care of your skin, you've made sure that you won't have to deal with common skin problems among people your age group. You'll probably avoid pricey cosmetic treatments like Botox and facelifts.
Avoiding skin issues and conditions is a lot less costly than having to treat them. You will be saving a lot of money by investing in top quality skin care products. The next time you worry that a certain skin care product might not be worth the price, just remember that the alternative is so much more expensive.
Look Good and Feel Good
Of course, looking good isn't nearly as important as feeling good, but by attaining clear and glowing skin, this usually means you've got both. When your skin is beautiful, you naturally feel more confident and empowered. You feel like you can seriously take on the world. When you love the skin you're in, nothing can stop you.
However, on the other hand, when you have a lot of skin problems – breakouts, scarring, dull skin – you're not always going to feel great. You might even look older than you actually are.
With an excellent skin care routine, you're improving your health and your confidence.
Everyone's Skin is Unique
Another important thing to remember about the human skin is that each and every one of us has different and unique skin types. This means that there is no one skin product that will work with everyone. In fact, a huge facet in establishing a skin care routine is finding the right products for your specific skin type.
Using a skin care product formulated for a different skin type of condition could lead to adverse effects. For example, if you have dry skin and use a product designed specifically for oily skin, you might end up drying your skin further. It's important to find and use the right products for you.
More than anything else, don't feel bad if your friend's or your trusted beauty guru's go-to skin care product won't work on you. It doesn't mean that your skin is in a worse condition or anything. It just means that your skin is meant for a different product.
Prevention is Better than Cure
Lastly, it's worth emphasizing that, even with taking care of your skin, prevention is ultimately better than cure. Sure, modern medicine has made it possible for anyone to treat almost all skin conditions, leaving a trace of its existence barely. Cosmetic surgery is now more accessible than ever so you might think that you can neglect your skin's condition until it becomes unbearable because you can just pay for a procedure to heal your skin.
However, everyone knows that the golden rule when it comes to taking care of yourself is that it's better to avoid the problem than having to fix it once it's there. Same goes with skin care. It's a lot better for you to take the time to really involve yourself in a suitable skin care routine with the right products. You'd be saving yourself pricey trips to the dermatologist if you have healthy skin.
Advanced Skin Care
About the Brand
Advanced Skin Care is a brand that knows the ins and outs of the skin care industry better than most. They have been in the industry for a long time and have known that a lot of the really big players in the skincare market can sometimes hide the truth about their products from their customers.
Advanced Skin Care conducted their own research way back in 2014, and they discovered that majority of the skin care products that most people know and love – even the products from the more prestigious names – didn't actually include active ingredients in their formulas. Advanced Skin Care realized that customers worldwide were unknowingly being overcharged for a product that lacked the ingredients that are essential for improving skin.
Upon discovering the ugly truth in the skin care industry, Advanced Skin Care has since made it their brand's mission to change all of that. Advanced Skin Care's line of skin care products is packed with active ingredients but also sold at reasonable prices. By providing the market with these high-end yet affordable skin care products, they aim to empower individuals to love and take care of their skin and embrace their own brand of beauty.
Lucrece Skin Care
About the Brand
Established in the early '90s by a team of passionate professionals, Lucrece has gone on to develop skincare products specifically for anti-aging and hyperpigmentation. Lucrece Professional Skin Care is a brand that is committed to providing costumers with products with scientifically tested ingredients. It is a company that's dedicated to researching and developing advanced anti-aging skincare products.
Lucrece Skin Care is a brand with a loyal customer base thanks to its products' quality and efficiency.
Skincare Products
Stem Cell Replenishing Serum
This serum is extremely thorough, not only repairing and firming aging skin but also protecting skin cells. It's made of edelweiss and apple plant stem cells, peptides, and other potent ingredients. Restore your natural youthful glow and vitality with Stem Cell Replenishing Serum.
Directions for Use:
Apply twice a day on clean and toned skin. Avoid applying near the eye area.
Stem Cell Moisturizing Cream
This skincare product is formulated with a variety of stem cells from different plants like Edelweiss, apple, and grape. Stem Cell Moisturizing Cream is a top of the line daily moisturizer for improving your skin's healthy and youthful look.
Directions for Use:
It's recommended that you use this product once a day. Apply onto clean and dry skin, massaging with your fingertips to improve absorption.
Premier Peptide Serum
Formulated with ten different peptides, this is Lucrece's most concentrated anti-wrinkle skincare product so far. Premier Peptide Serum is expertly blended to improve your skin's elasticity and healing response, not to mention your skin's natural collagen production.
Directions for Use:
Ideally, you use this serum once a day, either morning or evening. Apply to clean and dry skin after toning.
Neck Firming Cream
Oftentimes, we tend to neglect our neck in favor of just focusing on our face. This Neck Firming Cream is specifically designed to improve mature skin on your neck area.
Directions for Use:
Make sure your neck area is clean and dry before applying Neck Firming Cream in an upward motion to avoid stretching the skin down even more. You can use this product twice a day.
A&M Eye Recovery Therapy
Featuring four major peptides, A&M Eye Recovery Therapy increases the firmness and elasticity on the area around the eye while also reducing dark spots and fine lines. This expertly crafted eye care treatment is one of Lucrece's most potent formulas that work best for mature skin.
Directions for Use:
Use once a day, ideally at night, after cleansing and toning skin. Apply around the eyes, specifically in areas with wrinkles. You can also use this treatment on your nose and mouth area if there are any fine lines that need reducing.
Glycolic Cleanser
This cleanser was formulated specifically to exfoliate and cleanse mature skin. Your skin will be much clearer and softer with this skin conditioning cleanser.
Directions for Use:
On damp skin, massage Glycolic cleanser thoroughly around your face. Make sure to rinse off with lukewarm water after letting the cleanser sit on your skin for no more than a minute. Use this product only once or twice a week. Daily use of Glycolic Cleanser is not recommended.