How to Clean Everything Within Your Makeup Bag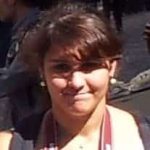 When's the last time you cleaned your makeup tools?
If you have to think about it, it's been too long!
Using clean makeup equipment can keep your skin healthy and breakout free. It can also prevent serious eye infections.
Don't worry though. Keeping your makeup clean doesn't take long.
Just adding a few extra steps to your routine will keep your makeup looking great, both in its container and once it's been applied.
Quick NavigationMakeup BagLipstickEyelashesPumpsEyeshadow Palettes, Pressed Powder & BrushMakeup BrushMakeup SpongeMascara BrushEyeliner BrushLash CombMakeup Pencil SharpenerTweezer & ScissorsEyelash Curler
MAKEUP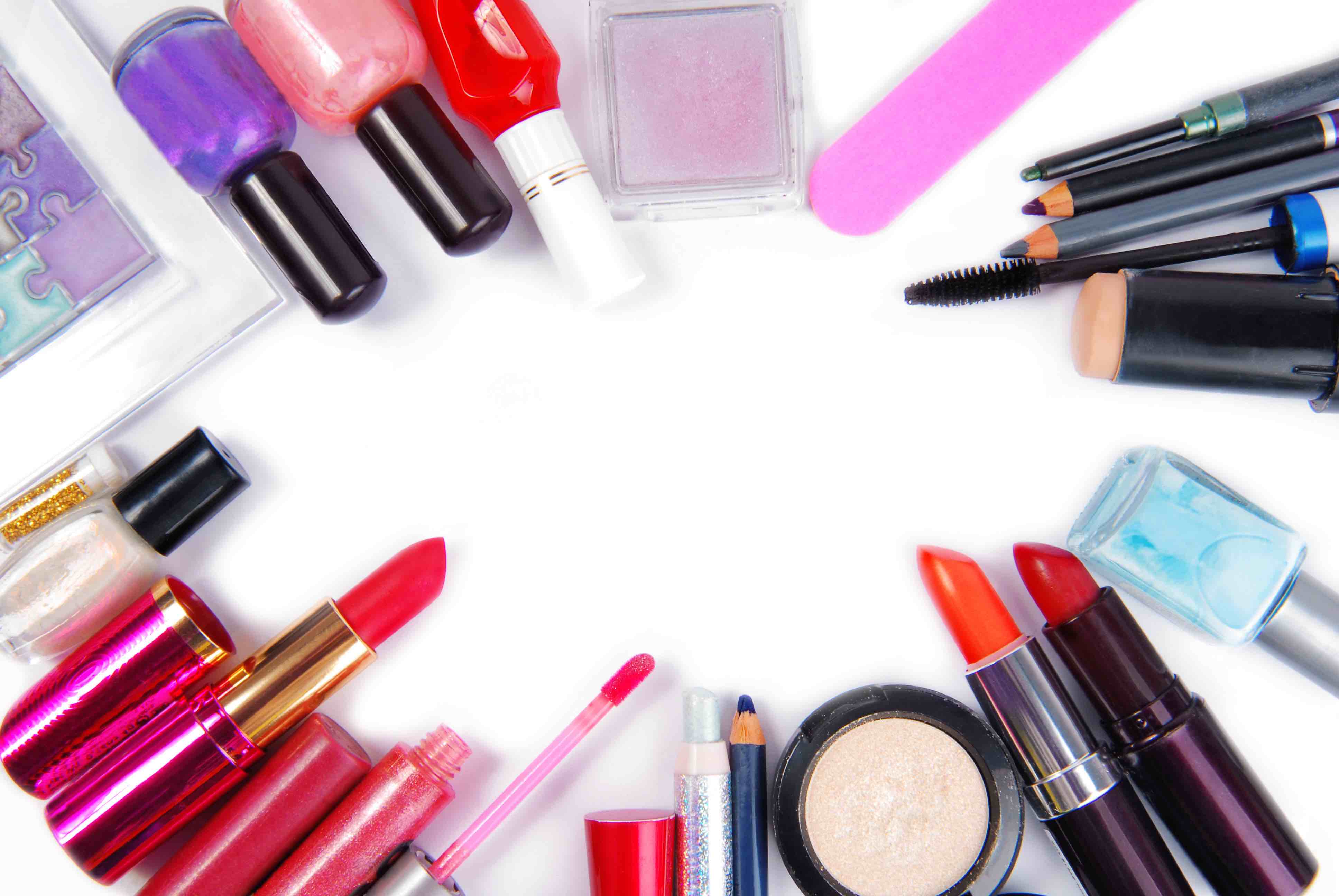 Makeup Bag
To clean your makeup bag, start by emptying out its contents. Next, if you have a vinyl makeup bag or one made with delicate materials, wipe it out with makeup-removing wipes.
If your makeup bag is made from cloth, you can throw it right in the washing machine. Make sure to use cold water and either air dry it or tumble dry low.
Lipstick
Overtime, lipstick can begin to harbor germs. Whether it's been a while since you cleaned it or you dropped it and there is now debris stuck to it, there are two options you can choose from to clean your lipstick.
First, you can gently remove the debris with a tissue, replace the cap, and then place your lipstick in the freezer overnight to kill germs and bacteria. If you do this, just make sure to let the lipstick warm up to room temperature again before using it.
Another option is to use makeup sanitizing cloths on the surface of the lipstick to remove bacteria.
Eyelashes
Fake eyelashes can transform your look in an instant, but they're expensive, which is why using reusable eyelashes is a great idea.
To remove excess glue from eyelashes, dip a disposable mascara wand into isopropyl alcohol and gently brush the lashes. Let them air dry when done.
Pro Tip: Just make sure you're using eyelashes that are designed to be reused. Using disposable eyelashes more than once can be irritating for your eyes and chances are, they won't stick for an entire day again.
Pumps
Foundations in a pump bottle can give you flawless coverage, but over time, pumps can become clogged or sticky. You have to be careful cleaning these because you don't want water to get into the pump and into your product.
The best way to clean a pump is to hold on to an old bottle of the same brand and remove the dirty pump from your current foundation, along with the pump from the old foundation. Fill the old bottle with lukewarm water and put on the dirty pump.
Pump water through the device until it runs clear. This could take several minutes. Once the pump is clean, let it air dry before placing it back on your foundation bottle.
To prevent your foundation from drying out while cleaning the pump, cover the opening with plastic wrap.
Eyeshadow Palettes, Pressed Powder & Brush
Think you can't clean eyeshadow or powder because you'll ruin it? There's a way! Start by wiping down the surface of the powder with a tissue. Then dip a clean makeup brush into a bit of alcohol. Let most of the alcohol drip off and dry. You only want the brush to be slightly damp.
Then run the brush over the top of the powder. This will remove a small amount of the product but leave behind a cleaner powder that won't cause breakouts or infections. Let it dry before closing the compact.
When it comes to cleaning your powder brush, a quick rinse with mild soap or shampoo and water will do the trick. Just make sure you let it completely dry before using it again.
MAKEUP EXPIRATION DATES
2 TO 3 MONTHS
MASCARA
FACE PEELS & MASKS
NAIL FILE
6 MONTHS TO 1 YEARS
LIQUID EYELINER
LIQUID FOUNDATION
CONCEALER
EYE CREAM
1 TO 1.5 YEARS
LIP GLOSS
CREAM EYESHADOW
EYEBROW GEL
2 YEARS
LIP AND EYE PENCIL
LIPSTICK
NAIL POLISH
POWDER EYESHADOW & BLUSH
POWDER FOUNDATION
Brushes, Sponges & Combs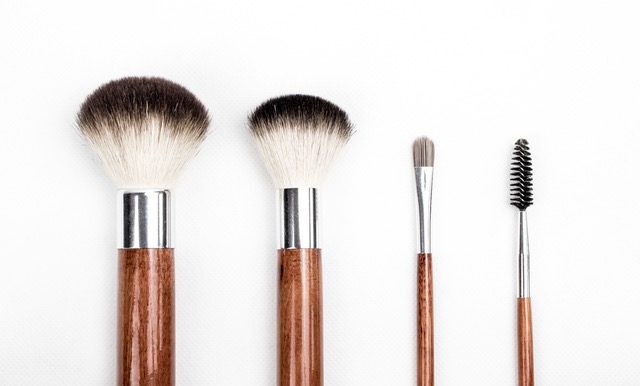 Makeup Brush
To clean your makeup brushes, start by running them under water to remove any loose debris. Gently massage a little baby shampoo into the brush. Rinse the bristles well, taking care to keep water off the brush's handle.
Squeeze out any excess water and then lay out your brush on a clean towel to dry. You can wash more than one brush at a time, just concentrate on each individually to make sure you're not missing any bristles.
Makeup Sponge
Washing your makeup sponge should only take a couple minutes. Fill a small bowl with warm, soapy water. Try and use baby shampoo since it's less irritating. Then, soak the sponge for several minutes. This will remove most of the buildup. Squeeze out most of the liquid, then rinse until the water runs clear. Spot clean if needed and then leave out on a clean towel to air dry.
Mascara Brush
A dirty mascara can result in clumpy eyelashes and smeared stains. To clean your mascara wand, remove it without pumping it in and out of the tube (this can leave bacteria behind).
Soak it in a cup with lukewarm water for at least 10 minutes. Remove and then massage a few drops of shampoo into the bristles. Once all debris has been removed, rinse under lukewarm water until the water runs clean.
Let the wand dry, possibly overnight, before placing it back in the tube. To prevent your mascara from drying out, keep it covered with a piece of plastic wrap.
Eyeliner Brush
It's best to wash your eyeliner brush right after using it. This will prevent the dreaded hardening effect.
To wash it, run it under a little water and massage some baby shampoo into the bristles. Make sure there's plenty of lather. Rinse the brush clean and then let it air dry.
You can also use liquid dishwashing soap if you don't have any baby shampoo. You can try makeup cleaner sprays as well, but simply rinsing and lathering after use is a fast and affordable way to keep your eyeliner brush clean.
Lash Comb
Lash combs are a lifesaver when it comes to getting the perfect eyebrow arch or separating clumped eyelashes. But they get dirty pretty quickly. While you can try using makeup wipes, you most likely won't be able to remove everything stuck between the teeth of the comb.
Instead, try using a toothbrush. The bristles will get between the lash comb's teeth and remove every bit of mascara, eyeliner, and brow gel. You can use a little soap and water as well. Once all the debris is removed, wipe down the brush with a little alcohol, rinse, and dry.
Mental Tools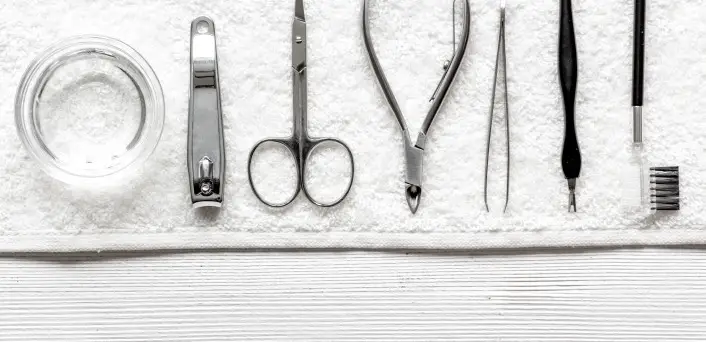 Makeup Pencil Sharpener
Even if you've cleaned every makeup brush and product you own, you might have forgotten about your makeup pencil sharpener. Here's how to go about it.
First, wet a cotton swab. Then add a little bit of baby shampoo to it. Use the swab to clean any residue from the inside areas of the sharpener. Repeat this process until the sharpener is clean. You can then rinse it with warm water and wipe it down with a towel.
To finish cleaning the sharpener, take a cotton pad and add a drop or two of sanitizer to it. Wipe down the entire sharpener. Wait for it to dry once more and enjoy using a perfectly clean sharpener again.
Tweezer & Scissors
If you're using a pair of tweezers or scissors that are dull or rusty, replace them immediately. But if they just have a little gunk on them, they're easy to clean.
In general, you should make sure to wash both with soap and water before each use. When it comes time to sanitizing them, use either alcohol or peroxide. Simply dip a cotton swab into the liquid and run it across all exposed surfaces.
If you're sensitive to either sanitizing agent, rinse the tweezers or scissors before using them. Once you're done with them, place them in either a plastic bag or use the included tip guard to prevent dust and build-up.
Eyelash Curler
There are a few different ways to clean an eyelash curler. No matter which you choose, this isn't a makeup tool you should skip when it comes to cleaning. Plenty of bacteria can live on the surface of your curler and a transfer can leave you with eye infections, including pink eye. Also, never share an eyelash curler.
When you're ready to clean yours, you can start by removing the cushion band and then blasting your curler with your blow dryer. You'll need an incredibly hot blow dryer to remove the majority of bacteria. Let the curler cool, rinse and wash the cushion band with water and soap, and replace. You should only rely on this method when traveling or if you're without another option.
But you can also use makeup-removing wipes on your curler. This will remove any leftover mascara but won't necessarily remove bacteria. To tackle germs, apply alcohol to a cotton ball or makeup pad and then rub it along the curler, making sure you get into any tight areas.
Keeping your makeup tools clean isn't just about how they look sitting out on your counter. Clean makeup will keep your skin happy and healthy. You'll also get more use out of your products. It only takes a few extra minutes to make sure you're using clean makeup tools.