How To Get Rid of Razor Bumps, Advice, Treatment and Side Effects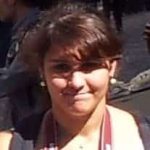 If you've ever suffered with razor bumps, you know just how annoying they can be.
Rather than deal with them every time you shave, you can do something about it!. If you're ready to learn how to get rid of razor bumps, read the following tips and tricks to heal and prevent them in the future.
What Are Razor or Bikini Bumps?
Razor bumps are unsightly red spots that pop up on the body after shaving.
They can happen anywhere on the body, but are most common in the bikini area in women and on the face or neck in males. They're rarely found on the underarm, but if they do develop there, they can be incredibly painful.
If that happens you'll want to learn how to get rid of razor bumps fast.
They can also pop up on legs or arms.
While they rarely develop into anything serious, razor bumps can be incredibly annoying, and, if located in an area where clothing rubs against them, extremely irritating.
They can quickly ruin your perfect outfit or trip to the beach.
How Do You Get Them?
If you want to know how to get rid of razor bumps, you need to know what causes them.
Razor bumps are caused by dull, bacteria-infested razor blades and by improper shaving techniques.
Shaving is an art and if done incorrectly, several types of skin irritation can occur. The most common is razor bumps. Don't worry, we'll talk about how to make razor bumps go away in just a moment.
When a shaven hair has been trimmed to a point, it becomes sharp and can twist back against the skin. Because it is sharp, it can pierce the skin and begin to grow into a hair follicle instead of out of one. These are called ingrown hairs.
The body thinks of an ingrown hair as an invasion. Which is exactly what it is if the entering hair is covered in bacteria thanks to your razor.
Things then begin to swell and turn red as your body tries to eliminate the invading cells.
In some circumstances, razor bumps can become infected, resulting in a blemish that can be painful and extremely swollen. This will definitely leave you wondering how to remove razor bumps as quickly as possible.
Ready to learn how to make razor bumps go away?
It's easier than you might think.
Also Checkout: Find A Pubic Hair Style That Suits You
How to Get Rid of Razor Bumps on Legs
If you're wondering how to get rid of shaving bumps on your legs, try the following for fast healing:
Avoid shaving the areas for a few days. Let irritations heal and ingrown hairs emerge.
Apply a moisturizing lotion that's meant to soothe skin and keep the razor bumps from getting worse. If you must shave before healing has taken place, make sure to apply the lotion immediately afterwards.
If the bumps are especially irritated, try using an over-the-counter benzoyl peroxide acne cream once a day.
Following these tips for how to get rid of razor bumps on legs has left me with smooth, touchable legs all year round.
How to Get Rid of Razor Bumps on the Neck
Razor bumps on the neck can be embarrassing. Luckily, it's easy to learn how to get rid of shaving bumps. Follow these instructions to get rid of them fast:
Apply a warm, wet washcloth to affected areas. This will open pores and release ingrown hairs, which is important when learning how to remove razor bumps.
Apply a glycolic acid cream to help promote healing. You can also try hydrocortisone cream to relieve inflammation.
Avoid shaving until the razor bumps are gone. The neck skin is very sensitive, and it can be easy to cut razor bumps.
Once I explained how to get rid of razor bumps on neck to my husband, he no longer deals with them at all.
How to Get Rid of Bikini Bumps
Razor bumps on the neck can be embarrassing, but bikini bumps are even more so. If you've been asking how to get rid of bikini bumps, try these tips to get rid of them in time for your big day at the beach:
In addition to the previous tips, like using a warm wash cloth or a razor bump cream, you can also try a few natural treatments for bikini bumps.
Add a few drops of tea tree essential oil to your favorite lotion for a boost in healing power. Tea tree oil will help to get rid of bacteria and speed up healing time.
If you're learning how to get rid of bikini bumps, you can also try coconut oil. Rub the oil between your hands to soften it and then rub it onto bumps. This will help prevent more irritation.
How to Prevent Razor Bumps
There are a few tips you can use when getting rid of razor bumps. Take a look at my suggestions and see if there are any techniques you aren't currently using in your shaving routine.
If there are, try them out and see if they make a difference.
Before shaving, gently exfoliate the area. This will remove any dead skin cells or other materials that could be pushed back into the skin. It will also make it easier to get a close and clean shave. You can try using an exfoliating scrub or a mitt. Just remember to not press too hard. The process should be gentle with minimal irritation, if any.
Always use a shaving cream to keep the area lubricated. While shaving, don't press down on your razor. This will not allow the razor to evenly glide across your skin. Hold it lightly and let the razor do the work instead of pressure.
Try to make only one pass on each area. If you do need to go over the area again, make sure to go with the direction or hair growth instead of against it. This is very important when shaving your bikini line. You might want to invest in the a bikini trimmer currently available.
You should also always shave in the shower. The steam from the warm water will help make your hair softer and create a lubricated surface that will allow your razor to glide more smoothly across your skin. Also, make shaving the last thing you do in the shower. This will give the steam more time to work.
How to Get Rid of Razor Bump Scars
If you're dealing with dark spots and scars left behind from past razor bumps or laser hair removal, don't fret. You have a few options to treat them.
While they may never go away completely, they're sure to improve with the following techniques:
If you're worried about new razor bumps scarring, pour a bit of witch hazel on a cotton swab and then wipe it over the bumps. This should help to prevent further inflammation.
Mix two crushed tablets of aspirin with ¼ cup of water. Stir until a paste forms and then spread over scars. Once dry, remove with a damp cloth. Repeat this up to three times a week until desired results are achieved.
Massage a small amount of glycolic acid onto the scars. This will help to exfoliate and renew skin while also gently lightening and evening skin tone.
Rub aloe vera gel over scars several times each day. This will help to soothe irritation and lighten any dark spots. This is the best option for treating razor bump scars on the face, as no one will notice residue from the applications.
With the proper mixture of healing techniques and preventative measures, getting rid of razor bumps is easy. Now that you know how to get rid of razor bumps, you can always sport beautiful skin.