Best Leave In Conditioner for Men – Top 8 Reviewed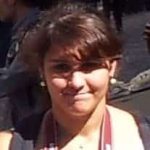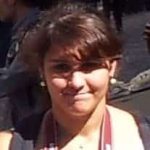 When it comes to hair care products, a lot of men can be quite embarrassed to own up to being addicted to them. In our society, men are almost expected to not care much about their appearance. Hair care, in particular, is seen as a chore that men should be as indifferent to as possible.
However, in the past decade, things have started to change. Men are now more than ever more mindful of what hair care and skin care products they use on themselves. This is good news, obviously, since it's not just women who are self-conscious about their appearance. Now men can enjoy hair care products as much as the ladies.
While things might be different now though, a lot of men still don't really know much about hair care products. There's an abundance of hair products made specifically for men but it can still be really difficult finding the right ones that will suit you.
Shampoos aren't as much as a problem since people use it all the time and it's easy to find a particular kind that works for you but there's still the matter of conditioning your hair. If you're like many men, you've probably never tried using conditioner on your hair. You've probably never thought about it since it's usually women (or people with long hair) that use hair conditioner. What most men don't realize though is how life changing hair conditioners can be. These simple hair care products can breathe new life into your hair style as well as maintain your hair's health.
But if you're the type of guy who doesn't like using conditioner or if you just don't have that much time to spare in the shower, might we suggest leave-in conditioners instead? To give you a better idea on the benefits of leave-in conditioners, here's a short list of the 8 best leave-in conditioners for men.
The Best Leave-In Conditioners for Men
Strictly speaking, this isn't a leave-in conditioner. Maple Holistics Silk18 Natural Hair Conditioner is a regular conditioner that can do so many wonders for your hair that it's worth a try. It's proven to improve anyone's hair in just a week of usage. If you've never paid any mind to hair conditioners before, the Maple Holistics Silk18 will surely change your mind.
If you've got brittle or knotty hair, this hair conditioner will solve all of your problems.  It uses natural ingredients that deeply conditions your hair regardless of your hair type.
You don't have to break the bank to get softer, easier to manage, and shiny hair. You can say goodbye to dull and lifeless hair for good!
You might be surprised at the texture of this conditioner.
If this hair conditioner has piqued your interest, you might also want to checkout this article: We Review The Best Dandruff Shampoo For Men
Pros
After just a few washes, your hair will be softer and more manageable than you'd ever thought possible.
Maple Holstics Silk18 has a maximized portion of silk amino acids that softens and tames your hair.
Greatly reduces static and frizz so you'll look fantastic all day.
Maple Holistics Silk18 is compatible with any kind of shampoo which means that you don't have to worry about what product you can pair it with.
You can get this luxurious hair conditioner at an affordable price too
Cons
It's a bit runnier than what you'd expect but it's still a highly effective conditioner.
That's right gents, we haven't forgotten about the beard! And neither should you! Taking care of the hair on top of your head is one thing but what about your beard and moustache? Facial hair is coarser and typically harder to condition so, naturally, you can't use a normal hair conditioner for it. Art Naturals Organic Beard Oil and Leave in Conditioner is just the thing to help you get that classy beard and 'stache that everyone will love.
This beard oil and leave-in conditioner cleans your pores and improve hair growth, its organic ingredients like argan oil, jojoba oil, and vitamin E moisturizes your beard and moustache while at the same time makes them easier to manage and groom.
If you've never used a product like this before and you're worried that your skin type might not be good for it, don't worry. It even has antioxidant benefits that purify your pores as well as fight off any redness or inflammation.
Moreover, if you're conscious about the kind of products you buy, this beard oil is cruelty-free, completely vegan, paraben free, and sulfate free. You can rest easy that this facial hair care product is not just good for you, it's also good for the environment.
Lastly, this beard oil is extremely affordable. It comes with an eye dropper so you'll never have to worry about wasting a drop of this product. Though it comes in a small glass bottle, a little goes a long way so Art Naturals Organic Beard Oil and Leave-In Conditioner is going to last you a long time.
Some people can be a bit put off with using a liquid beard and mustache product, especially since this product is left on your hair without rinsing. However, once you get used to it, you'll see how incredible and life-changing this beard oil actually is.
Pros
 It conditions and softens your facial hair. I
This beard oil is made from organic ingredients that are completely safe for all skin types.
This beard oil doesn't leave behind an oily or sticky residue either because it's really fast absorbing.
Moreover, if you're conscious about the kind of products you buy, this beard oil is cruelty free, completely vegan, paraben free, and sulfate free. You can rest easy that this facial hair care product is not just good for you, it's also good for the environment.
Lastly, this beard oil is extremely affordable. It comes with an eye dropper so you'll never have to worry about wasting a drop of this product. Though it comes in a small glass bottle, a little goes a long way so Art Naturals Organic Beard Oil and Leave In Conditioner is going to last you a long time.
Cons
The scent of this beard oil has also had some people unsure of this product. While it's not a strong or even unpleasant smell, for those with a sensitive sense of smell, this beard oil might not be the best choice. After all, you will be leaving this on your beard or mustache so you'll be left with no choice but to keep smelling the oil.
Going back to regular hair care, if you loved the beard oil, you'll definitely love Art Naturals leave-in conditioner. The great thing about this conditioner is that it's specifically targeted at fighting hair loss which is, unfortunately, a common problem among most men. Who isn't afraid of one day waking up to thinning or balding hair? Obviously, most of us want a healthy head of hair for the rest of our lives. This leave-in conditioner might make your wish a reality.
Pros
The main benefit of this leave-in conditioner is its ability to restore hair growth and encourage stronger hair in general. It might look simple and unassuming but this conditioner is extremely helpful to those of us that are worried about thinning hair.
Art Naturals Organic Leave-In Conditioner is formulated with natural ingredients that moisturize, smoothen, and soften hair. It's got the wonderful organic ingredient, argan oil, and Anwapuhi white ginger so you know that you're in good hands.
If your hair is already showing signs of damage from either frequent blow drying or sun exposure, this conditioner can help restore your hair to its vitality.
Like with every Art Naturals product, this leave-in conditioner is paraben free and cruelty free.
Cons
One minor complaint about this leave-in conditioner is that it has a bit of a thick consistency which can be tricky to get used to, especially if you're not used to such hair products. You might not like the oily feel either, particularly if your hair gets easily oily throughout the day.
Some people might be under the assumption that this product can help already bald people get their hair back. Unfortunately, there hasn't been any studies to show that this is the case. If you're afraid of your currently thinning hair getting worse as the years go on, this leave-in conditioner is worth a try.
If you're not familiar with the hair care industry, Paul Mitchell products are quite high up in the totem pole. The brand has an excellent reputation when it comes to their hair care products so their leave-in conditioner is no exception. What separates this leave-in conditioner from other similar products is that it's more than just a leave-in conditioner. It's an all-around moisturizing product that you can use on your hair and on your skin. Incredibly convenient, we'd say.
Paul Mitchell Tea Tree Hair and Body Moisturizer are obviously ideal for people who value a minimalist approach to life. If you don't like seeing bottles of different hair and skin care products taking too much space in your bathroom and would rather have just one product for everything, this complete moisturizing product is for you. You can use it on your hair, your face, and your body.
This hair care product is designed specifically to improve your style without using too much ingredients that will weigh your hair down. This hair and body moisturizer is great for those who want a clean but natural-looking finish.
Pros
Most customers adore this product for its nice and refreshing smell. If you're not at the best of moods every morning and you're looking for a mood booster, this all-in-one product could seriously help.
Finally, it's just a really effective product too. Your hair, face, and skin will be softer and more supple than ever before.
Cons
Probably the only downside to this hair and skin care product is its price. Compared to other products, the Paul Mitchell Tea Tree Hair and Body Moisturizer is a bit expensive. However, considering how much use you can get out of this product alone, we believe it's fair to say that you can actually save more with just this hair and skin care product than with different brands. At least you'll only have to spend a bit of money once. It's essentially a better investment than a slew of lower-priced products.
If you think leave-in conditioners only come on one form, think again. This leave-in conditioner is a spray that you can spritz on your hair quickly and easily before you go out for the day. The John Frieda Frizz Ease Daily Nourishment Leave-in Conditioning Spray is super convenient to those who don't have the time to massage a liquid leave-in conditioner every morning.
This leave-in spray is enriched with vitamins and natural extracts that hydrates dry hair and repairs damage from the inside. This product is designed to prevent breakage so if you've got vulnerable hair that needs a bit of a boost, this spray is a good choice. Not only that, but this spray also takes care of frizz and flyaways!
Pros
If you're particular with how your hair care products smell, you don't have to worry about this one because its got a neutral smell that's appealing for both men and women.
You don't need to use much to condition your entire head. A little goes a long way with this product. A few pumps are all that's needed.
Cons
Unfortunately, this leave-in conditioning spray does contain parabens which have been observed to cause damage on hair. But as long as you don't use it every single day, this product shouldn't pose that much of a risk of causing hair damage.
At this point, you might be thinking to yourself that leave-in conditioners might be well and good but what about the lads with curly hair? Conditioning curls must require a little extra work, right? If you've got quirky curly hair, you may have already tried certain hair products to accentuate and improve your curls but ended up just getting limp and unappealing hair. Well, fortunately for you, His Mix Leave-in Conditioner is made specifically with a curl-defining formula that makes your locks more manageable but also gives those curls more life.
Get your curls to perfection with this leave-in conditioner! Its formula is packed with only the highest quality ingredients so you can get rid of unruly tangles while still enjoying bouncy curls.
A chief ingredient used in this conditioner is jojoba oil which, if you know anything about hair care and natural ingredients, that oil is supremely healthy for hair. Not only can it promote a healthy scalp, but it also nourishes your hair strands and gently repairs them.
Moreover, this leave-in conditioner can seriously protect your hair from sun damage. None of us can avoid going out into the sun every day and, without the right precautions, sun exposure can quickly damage and degrade hair. This leave-in conditioner replenishes your hair so it'll be stronger and less vulnerable to the harsh elements.
Finally, you can enjoy that sexy curly haired look without having to deal with frizz. This leave-in conditioner keeps your curls defined while taming any unruly frizz.
For all those outdoorsy types out there, this leave-in conditioner is a definite must-have. We all know that prolonged sun exposure isn't good for your hair. In fact, if you're out in the sun long enough with no protection at all, you'll end up with bleached and damaged hair. That look might have been stylish way back in the 90s but these days? Let's just say that you'll be getting looks from people for the wrong reason. The Particular Man Leave-In Conditioner can guarantee that you can enjoy your time in the sun without any unwanted consequences.
This leave-in conditioner is simple but very effective. It's got an added moisturizing effect that ensures all-day hydration, even for dry hair.
The Particular Man Leave-In Conditioner is praised for how powerful it is in protecting hair from intense sun exposure. So if you work outdoors or spend a lot of time outdoors for fun, you'll want a bottle of this product with you wherever you go.
If your hair is starting to show signs of damage, this leave-in conditioner is also known to help. It adds moisture to your hair strands so they won't be more prone to breakage.
Pros
This conditioner has no fragrance so if you have a sensitive sense of smell, you won't be bothered by leaving this product on your hair.
Cons
Some people have noticed that this leave-in conditioner can leave their hair slightly stiff, a bit like a gel. While this effect isn't the same for everyone, don't be surprised to find your hair getting a bit firm.
We've saved the best for last. The TIFI Bed Head for Men leave-in Conditioner Spray might be a bit pricey but the results are worth every penny.
This leave-in conditioner spray is a godsend to those of us with dry hair. This product adds much needed moisture in your hair so it'll look softer and healthier than before.
Pros
It also prevents your scalp from drying out. As we all know, a dry scalp is a mess just waiting to happen. With this conditioner spray, you'll never have to worry about a dry and itchy scalp again.
If your hair is longer than most, you'll adore how easy this spray can make untangling knots. You can practically finger comb your hair after a few spritzes of this product.
Cons
The only downside here is that for such a small bottle, you will have to pay a bit more than you normally would for a hair care product of the same size. However, as we said earlier, it's worth every penny because of how easy it can make things for you. If you've always struggled with morning bed head, this leave-in conditioner spray can change your life.
What are Leave-In Conditioners?
Even if you only have the most basic understanding of different hair care products, you must know what a conditioner is. Or at least, you have an idea what it is. You might think that it's a product that goes with shampoos (and often come in nearly identical bottles). Hair conditioner is basically a product that you use after shampoo so you'll seal in moisture in your hair and get rid of knots and tangles that a regular shampoo just can't do much about.
Leave-in conditioners, on the other hand, are a bit different.
A regular conditioner is rinsed off during a shower, pretty much like shampoo. Leave-in conditioners, well, are left on your hair. Normally, you'd want to apply them after a shower with your hair just a little damp but, if you want, you can apply them anytime throughout the day, especially if you feel like your hair is a little dry and needs to be revived a bit.
Think of leave-in conditioners as a lotion for your hair. It might be a bit weird at first but you get used to it quickly.
How Do They Work?
Every brand and type is a bit different. You can use just a leave-in conditioner or you can use a product, like gel or mousse, that has leave-in conditioner included.
Either way, the conditioners coat hair with different chemicals that protect the hair from damage. They also smooth the hair, prevent tangles, and leave hair moisturized.
Regular Conditioner vs Leave-In Conditioner vs Deep Conditioner
Who knew there were so many types of conditioner? If you're finding yourself a little overwhelmed, let me clear things up a bit for you.
Regular conditioner is for use in the shower. It's made to sit in your hair for a few minutes, work its magic, and then be rinsed out.
It's best to apply these products to the ends of your hair and make sure there is no product remaining before you step out of the shower.
A leave-in conditioner should be used on damp hair but not in the shower. It's formulated to last all day and doesn't need to be rinsed out.
It's usually applied in the morning to keep hair tame all day. It's very versatile, can be used by both men and women, and can assist in a ton of different hairstyles and looks.
A deep conditioner is a treatment that restores moisture to severely dry and damaged hair. There are home kits available, but if your hair is in need of some serious help, a deep conditioning treatment at a salon is always best.
It's pricy, but it can completely turn around your hair. If your hair is damaged, you can also try a keratin treatment. Just make sure you get a shampoo for keratin treated hair.
Leave-In Conditioner Cream vs Leave-In Conditioner Spray
With so many types of leave-in conditioner on the store shelves, how do you choose which is best for you?
In the end, it comes down to your hair type and personal preference.
A leave-in conditioner spray is best for straight hair that doesn't soak up too much. They'll give you lightweight coverage without leaving behind a greasy feeling.
Your hair will stay light and full of body. Women tend to prefer a spray conditioner because it's more versatile with different hairstyles. For example, I love to use mine right before curling my hair.
A cream leave-in conditioner is best for hair that can really soak up the product. It will keep hair very moisturized and works great for anyone with curly or textured hair.
It can help define curls and prevent tangles, leaving you with soft-looking hair that keeps its style throughout the entire day. In my opinion, this is better for men and easier to apply. Cream can make a great leave-in conditioner for curly hair.
How to Apply a Leave-In Conditioner
Here's how to apply a leave-in conditioner correctly. After all, if you're not doing it correctly, you won't get the results you're after.
On days when you plan on using a leave-in product, avoid using conditioner in the shower. You can still shower, just only use shampoo for your hair. Remove excess water with a towel, leaving hair damp but not soaked.
Either spray your leave-in conditioner spray or run the conditioner cream through your hair, making sure to cover the ends. Then allow your hair to air dry and style as desired.
For most brands, you'll want to make sure that your hair is still damp when you use it. I've gotten away with using a spray leave-in conditioner a couple of times during the day, but I have to be careful. Otherwise, my hair can start to look greasy and coated.
How Often Should I Use It?
Leave-in conditioners are safe to use daily. In fact, most can be used several times a day.
You'll know if you're using too much if your hair becomes heavy or weighted down. A leave-in conditioner should leave your hair light and full of body.
Everyone's hair responds differently to hair products. If you don't think your leave-in conditioner is working for your hair type, try a different brand before giving up on the product as a whole.
Can I Overuse Leave-in Conditioner?
Absolutely! A little conditioner usually goes a long way. It's always best to start with a little and then add more as needed. If you add too much, you will have to rinse it out, which completely defeats the purpose.
Pros & Cons of Using Leave-In Conditioners
I've experienced the good and bad with all types of hair products, and even if you're using the best leave-in conditioner for men, you're sure to experience some pros and cons. Here are some of the most common:
Pros
Hair is more nourished and moisturized
Tangles seem to disappear
Combats dry and frizzy hair
Prevents fly-away strands
Makes hair healthier and more resilient
Cons
Some brands can make hair feel hard or crunchy
Over-moisturized hair can be just as difficult to style as dry hair
Is It Also Okay to Leave a Regular Conditioner on Hair Without Rinsing?
Doing this won't hurt your hair, unless your conditioner has specialized active ingredients for medical treatments or certain conditions. However, you won't be doing yourself any favors by leaving regular conditioner in your hair.
First, it will be obvious that there is something in your hair. It will look heavy, coated, and greasy. Second, you won't be able to style your hair. You'll definitely be making a fashion statement, but most likely not the one you want to.
Can You Also Use Leave-In Conditioner for Your Beard?
Yes, you can use a leave-in conditioner in your beard. It can be a little difficult to evenly disperse it if you're using a spray version, so gravitate towards a cream or mousse.
There are also leave-in conditioners made specifically for beards. These are more effective because beard hair is much coarser than the hair on your head. Specialized conditioners will be able to penetrate each hair more effectively.
Can Leave-In Conditioner Make Hair Grow Faster?
There are leave-in conditioners that are infused with ingredients to help encourage faster hair growth. But leave-in conditioners can help hair grow faster in other ways as well.
By keeping hair moisturized and healthy, you pave the way for healthy hair growth. Keeping your current hair healthier for longer also means you'll enjoy thicker and fuller hair.
If you are suffering from thinning hair, consider looking into shampoos for hair loss.
I'm so happy I was able to help my friend by finding the best leave-in conditioner for men. He no longer has to worry about his hair looking unruly for his important meetings and presentations.
If you're suffering from messy hair and can't seem to figure out a way to keep it looking great throughout the entire day, consider a leave-in conditioner. It can help more than you realize.
Say goodbye to frustration and welcome gorgeous hair. Look like the stud you are!