How to Use an RC Boat to Fish: Things You Need to Know – 2019 Update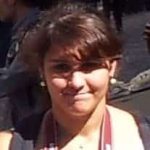 How to Take Your Fishing to the Next Level With an RC Boat?
Fishing is considered as a boring activity for some people. However, when you add an RC boat to the equation, it can make the activity more exciting and fun. In order to succeed in RC boat fishing activities, you must know the basics on how to use an RC boat to fish.
A radio-controlled (RC) boat, as the name implies, is a toy boat that can be operated with remote equipment. It is commonly used in friendly racing competitions, as well as for recreation. Nowadays, it is also utilized by fishing hobbyists to catch fishes in a different but exciting manner.
Hence, if fishing is your most cherished hobby, it will move to the next level with the use of an RC boat. Also, if you love to DIY, you can prepare a remote control from scratch, but if you want to save time and effort, you can buy one online in reputable sites like rcfishingworld.com.
Things You Will Need
Choosing the best RC boat available online can assure that you can follow the "How to Use an RC Boat to Fish Techniques' given below very easily. Some important tips that you need to consider when buying one are the following:
High-quality RC boats will usually have a speed of around 20 mph.

There are custom-built RC boats as well modified RC boats.

Good quality RC boats are watertight up to a certain depth.

Most of the RC boats are powered by rechargeable batteries and they are the best choice.
If you need to buy a new RC Boat, we have a list of our Top 10 RC Boat ready for you: Best RC Boat for the Money
Benefits of Getting an Electric-Powered RC Boat
Electric-powered RC boats are said to be better than boats that have glow engines because of the low-operational noise and little power consumption while maintaining efficient speed control. They can also be maintained effortlessly.
The fishing line mechanism is the one responsible for assisting the fishing line when casting or throwing it in the body of water. Before even attaching it to your RC boat, you must test its functionality, so as not to waste your time and effort.
Installing the fishing line release mechanism will not be a hassle if your boat is compatible with such. It is also vital that you mount it on the stern of the boat so that the fishing line will stay away from rudders, propellers, and antenna—preventing any forms of tangles.
Fortunately, there are already RC boats that come with a line mechanism. Nonetheless, if you already have a typical RC boat that you bought in the past, you don´t have to worry because you can still have a lot of fun fishing with your buddies and family. All you just need is to add a line mechanism or an RC Fishing Pole.
Benefits of an RC Fishing Pole:
It can be used with any RC boat brand and model.
You can drive your bait around any lake with the push of your remote control.
It can catch all sizes of fish like panfish, bass, and pike.
How to Use an RC Boat to Fish: The Procedure
You must remember that the fishing method is based on the type of RC boat you have and your skill level. Also, catching a big fish may tear your boat apart, but with the right method and tools, there will be no hassles.
So, if you would like to catch any size of fish in an effortless manner, you should follow the method below:
Set up your RC boat with a remote-controlled line and attach a bait.

Cast or throw the line to the body of water

As soon as a fish strikes, the line will be automatically disconnected, making it easy for you to know if you have a catch.

Retrieve the boat by using the remote control or a GPS, infrared, or ultrasound.
Fishing with an RC in Action
Conclusion
An RC fishing boat is a good addition to your fishing arsenal and it can be used in various ways based on your skill level and the boat's features. If you are a beginner, you should go through the instructions listed on the label or manual of the product thoroughly. You can also follow the step presented in this "How to Use an RC Boat to Fish" guide so that you can make the most of your investment.
Are you ready to buy the best RC boat for fishing? Then you should definitely stick with the RC Fishing Word Company. They are well-known in producing efficient, reliable, and manageable RC boats for fishing. The best part is that the boats come with ready-to-run equipment. Need More Options? Check out our list of reviews.