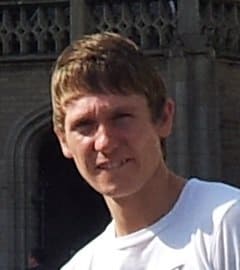 Love it or hate it, rap and hip-hop events are among the coolest things you can experience in your lifetime. The booming sound, the enthusiastic crowd, the vibrant energy. When all these things come into play, it will definitely bring the house down. It's even better if you go to these events with your close friends. If you've never attended one, do it while you still can. Check out the hottest rap and hip-hop events in store for you this 2018.
Have you ever been to rap and hip-hop events? As cliche as this may sound, your youth (or even adult life) will not be complete if you haven't experienced what it's like to be in these awesome events. It's a roaring party, which is an awesome spectacle by itself.
The way the performers interact with the crowd, it's exhilarating. The vibrant energy, the almost spiritual connection between the performers and the audience, the dynamic dancing and head-bopping. Adding to those are the alcohol, smokes, and perhaps some random convo with a co-member of the performing group or some random person. Rap and hip-hop events are good times like you've never experienced before.
If you've been to these events, chances are you'd want to come again and experience the awesome fun. But you can trust every rap and hip-hop event you'll go to will be a different one. Perhaps the only recurring motif there is will be the music bumping as well as the unimaginable lights shining across the venue. Of course, with the amount of adrenaline pumping through your veins, it will surely be a night to remember.
What to Expect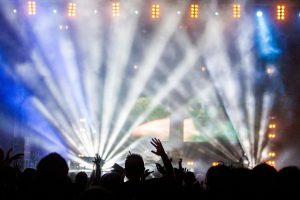 As pulse-pounding as they are, rap and hip-hop events (particularly during the encore performance) usually start with the light dim and sounds muted. But once the illumination completely goes out, that's the DJ's cue to start to pump up the music. You know you're only seconds away from the heart-stopping beats and the awesome out-of-body experience.
All of that is stimulated by nothing more than just the powerful sounds and impressive lights. And that's when the crowd starts to get wild, chanting the artist's name for him or her to come out.
"Are you ready? Make some noise!"
The voice of the hype man roars. Then comes the boom. The confetti bursts. The flickering lights are all over the stage. The DJ's beats pick up steam. There's no more turning back. This is it. BOOM! The artist/s jump out on stage.
You can't help but feel your body respond to the thump. The music and lights drown your senses. The vibrations pulsates through your veins. You've just entered a whole new world of bass, beats, and bliss.
In many rap and hip-hop events, there's always a surprise guest who'll make an appearance. He or she could be a legend that you'd hope to see in one of the events. Or he or she could be an up-and-coming star whose music you've been blasting on the radio for days now. Either way, you get the best time of your life.
Annoying Things That May Happen at Rap and Hip-Hop Events
Before we go into the list of the much-awaited rap and hip-hop events in 2018, permit us to make a slight detour. As much as these concerts are amazing, there are annoying things that you'll see happening over and over again at these events.
Not all rap and hip-hop events are created equal.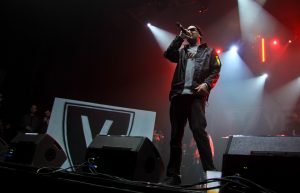 This may be a heartbreaking realization after you've spent a huge chunk of your hard-earned money then see a less enthusiastic performer, merely strolling on the stage and obviously concerned only on getting their paycheck.
Performers aren't the only ones on the stage. They tend to bring along their friends, groupies, cousins, weed carriers, and newbie rappers. As a result, they crowd the stage. This can be very disconcerting for the audience to see a lot of people who have no direct connection with the performers or overall performance.
It's not like these hangers-on are crucial to the performance. Most of them, talentless or not, add nothing of value or substance to the concert. In addition to the occasional "eyy" and "oh," these individuals are an unwelcome sight that takes limelight away from the artist you paid to see. They can barely even make out the correct words to the song; worse, they grind in front of the audience and outshine the true star.
Some rappers and hip-hop artists don't understand punctuality. Showing up late to their own show, it can happen. This after you've waited in line for hours while being shoved to and fro by a rowdy crowd. Then there's also the matter of holding your bladder as you wait for the performer to go on stage. What's worse is when they don't show up at all.
So if you're planning to attend rap and hip-hop events, you better prime yourself for these eventualities.
Rap and Hip-Hop Events You Might Want to Check Out this 2018
The year is still young. We still have another half of it to go. Which is awesome because there are quite a number of big rap and hip-hop events in store for us this 2018. The industry's biggest names and the brightest stars are gearing up to secure rap and hip-hop as the most dominant genre in today's music world.
Here are some of the notable rap and hip-hop events that are happening within the next 90 days from this writing.
50 Cent
Location:
Ravinia Festival in Highland Park, IL, on September 6, Thursday, 8 PM
Bone Thugs N Harmony
Various Locations:
The Pageant in St. Louis, MO, on May 20, Sunday, 8 PM
Basecamp Pub in Lisle, IL, on May 25, Friday, 8 PM
Mr. Smalls Theatre in Milvale, PA, on May 30, Wednesday, 8 PM
Wonderland Ballroom (formerly Club Lido) in Revere, MA, on June 1, Friday, 10:30 PM
Ace of Spades in Sacramento, CA, on June 7, Thursday, 7 PM
Strummer's in Fresno, CA, on June 8, Friday, 7 PM
Newport Music Hall in Columbus, OH, on June 15, Friday, 7PM
Ardmore Music Hall in Ardmore, PA, on June 16, Saturday, 8 PM
The Fillmore Silver Spring in Silver Spring, MD, on June 17, Sunday, 8 PM
The Crossroads in Kansas City, MO, on June 22, Friday, 8 PM
BIGS Sports Bar in Sioux Fall, SD, on June 23, Saturday, 9 PM
Bluestem Center for the Arts in Moorhead, MN, on June 24, Sunday, 7 PM
McGrath Amphitheatre in Cedar Rapids, IA, on July 7, Saturday, 6 PM
McMenamins Crystal Ballroom in Portland, OR, on July 20, 9 PM
Metroplex Live in Little Rock, AR, on July 27, Friday, 8 PM
I Love The 90s Tour (Coolio, Salt N Pepa, and many more!)
Various Locations:
Brandon Amphitheater in Brandon, MS, on June 8, Friday, 7 PM
Verizon Amphitheatre in Alpharetta, GA, on June 9, Saturday, 7 PM
The Wharf Amphitheater in Orange Beach, AL, on June 15, Friday, 7:30 PM
St. Augustine Amphitheatre in St. Augustine, FL, on June 16, Saturday, 7 PM
Flo Rida
Location:
Mohegun Sun Arena in Uncasville, CT, on June 7, Thursday, 8 PM
Rock Allegiance Tour (featuring Insane Clown Posse, Limp Bizkit, Avenged Sevenfold, and many more)
Various Locations:
BB&T Pavillion in Camden, NJ, on October 6, Saturday, 12 PM
JAY-Z (and Beyonce)
Various Locations:
The Fillmore Silver Spring in Silver Spring, MD, on May 18, Friday, 8:30 PM
First Energy Stadium (Home of the Cleveland Browns) in Cleveland, OH, on July 25, Wed., 7:30 PM
FedEx Field in Landover, MD, on July 27, Friday, 7:30 PM
FedEx Field in Landover, MD, on July 28, Friday, 7:30 PM
Lincoln Financial Field in Philadelphia, PA, on July 30, Monday, 7:30 PM
Kendrick Lamar
Location:
Dos Equis Pavillion in Dallas, TX, on May 17, Thursday, 7:30 PM
Cellairis Amphitheatre at Lakewood in Atlanta, GA, on May 25, Friday, 7:30 PM
Coastal Credit Union Music Park at Walnut Creek in Raleigh, NC, on May 26, Saturday, 7:30 PM
Nas
Various Locations:
Chene Park in Detroit, MI, on June 23, Saturday, 8 PM
Red Rocks Amphitheatre in Morrison, CO, on July 31, Tuesday, 5:30 PM
Nelly
Various Locations:
Providence Medical Center Amphitheater in Bonner Springs, KS, on June 29, Friday, 8 PM
Lincoln on the Streets in Lincoln, NE, on June 30, Saturday
Queen Latifah
Location:
Mercedes-Benz Superdome in New Orleans, LA, on July 7, Saturday, 6:30 PM
Rick Ross
Various Locations:
Music Hall At Fair Park in Dallas, TX, on May 25, Friday, 8 PM
Marquee Theatre in Tempe, AZ, on August 5, Sunday, 8 PM
The Roots
Various Locations:
Mountain Winery in Saratoga, CA, on June 17, Sunday, 5 PM
Fillmore Auditorium in Denver, CO, on July 20, Friday, 8 PM
Woodland Park Zoo in Seattle, WA, on July 22, Sunday, 6 PM
Tyga
Location:
The Fillmore Silver Spring in Silver Spring, MD (date to be announced)
Contact Us
If you would like for us to review your product, get in touch with us at [email protected] Don't forget to check out our article on the 2018 trends in hip-hop music.