12 Best Hypoallergenic Soaps for Sensitive Skin – 2019 Review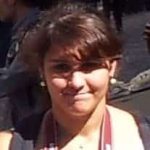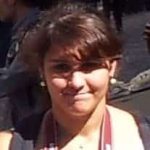 If you have normal skin, you typically don't have to worry about the type of soap you use every day. You might even believe that all soaps are made equal. After all, how different can one bar of soap be from another, aside from how it smells and appears?
For people with sensitive skin, on the other hand, they know exactly the difference, the right (or wrong) type of soap makes on their body.
Sensitive skin is basically the type of skin that is more likely to get irritated by chemicals or skin products. If you're reading this article, you most likely have sensitive skin and know what it's like to accidentally use a soap that makes your skin all red or itchy or dry. Some brands do use strong ingredients that are just harmful to sensitive skin, and it can be a real pain to find the right soap for your skin condition.
Thankfully, it's 2019, and you don't have to settle for soap or body wash that your sensitive skin is clearly reactive to. Hypoallergenic soap is the way to go! There's so many incredible hypoallergenic soap for sensitive skin out there that cleans, nourishes, and moisturizes your skin without you ever having to worry about irritations.
We've listed our recommendations for hypoallergenic soap and, if you stick around until the end, we've got some useful information about what hypoallergenic products are, how to tell if you're allergic to a specific soap, and what to do if your skin has a reaction.
The Best Hypoallergenic Soaps for Sensitive Skin
From a well-known brand comes this reliable hypoallergenic and unscented soap, Dove Beauty Bar. It's great for sensitive skin prone to dryness since it's formulated with moisturizing cream.
A lot of dermatologists and pediatricians recommend Dove Beauty Bar for people with sensitive skin. You can buy it almost anywhere, even online if you want to get it quick. With this soap's mild cleansers and creams, your skin will regain its natural moisture. Dove Beauty Bar is definitely a bath soap perfect for everyday use.
Key Features:
Unscented
Great for sensitive skin prone to dryness
Specification:
Brand
Dove
Model
Beauty Bar Sensitive Skin
Weight
4 Ounce
Pros
Formulated with moisturizer
Makes skin smooth and healthy
Cons
Reported instances of a batch of soaps having strong scents
If you're more of a body wash type of person, might we suggest Solimo Skin Calming Body Wash? It's fragrance-free and very soothing thanks to its colloidal oatmeal ingredient.
This body wash is very similar to Aveeno Body Wash but is less pricey and more calming to the skin.
Key Features:
Body Wash
Fragrance-free
Has Colloidal Oatmeal ingredient
Specification:
Brand
Solimo
Model
Skin Calming Body Wash with Colloidal Oatmeal, Fragrance Free,
Weight
18 Fluid Ounce
Pros
Less pricey
This product cleans and moisturizes the body
Here's another excellent hypoallergenic body wash you can depend on for daily use. Puracy Natural Body Wash is great for quick showers since its rich but gentle formula makes sure that you're clean and moisturized. What's more, you'll smell divine with this hypoallergenic liquid soap.
Unlike a lot of bath products, Puracy Natural Body wash uses only natural preservatives so if you're extremely careful about what you put on your skin, and this is the body wash for you. It's got sea salt to balance and purify your pores and coconut-based cleansers to nourish and moisturize your skin. After using this hypoallergenic body wash, you'll feel like you've just spent a relaxing day at the beach!
Key Features:
Contains sea salt to balance and purify pores
It has coconut-based cleaners
Created by doctors
Specification:
Brand
Puracy
Model
Natural Body Wash, Citrus & Sea Salt, Sulfate-Free Bath and Shower Gel
Weight
16 Ounce
Pros
Perfect for quick showers
No harsh chemicals
Naturally derived plant-based
Cons
Some reports of having dry skin
If you're looking for a gentle, fragrance-free, and hypoallergenic bar soap for the entire family, look no further. Cetaphil Gentle Cleansing Bar is just what your sensitive skin needs. It's so gentle, in fact, that it's even safe for infants.
Bar soaps usually leave behind a film, but Cetaphil Gentle Cleansing Bar doesn't. It's a light and clean soap that lathers up quite nicely and makes your skin feel smooth and soft after washing.
Key Features:
Perfect for those with sensitive skin
Safe for infants
Specification:
Brand
Cetaphil
Model
Gentle Cleansing Bar for Dry/Sensitive Skin
Weight
4.50 oz
Pros
Rinses easily
Moisturizes skin
Cons
Reports of certain strong scent
When you've got sensitive skin, there's a slight chance that you suffer from eczema, a skin condition where your skin gets inflamed, racked, and itchy in patches. You'll need CeraVe Hydrating Body Wash if you do have that skin condition. This hypoallergenic body wash is formulated together with dermatologists and is even officially accepted by the National Eczema Association (NEA), so you know that it's safe on your skin.
CeraVe Hydrating Body Wash is highly recommended if you've got really sensitive skin. It's sulfate-free, paraben-free, and fragrance-free. Moreover, it has ceramides which are essential for restoring your skin's natural protective barrier.
Key Features:
Perfect for those who suffer from eczema
Helps restore the protective skin barrier
Specification:
Brand
CeraVe
Model
Body Wash for Dry Skin
Weight
10 Ounce
Pros
Cleanses and moisturizes the skin
Has Hyaluronic Acid to retain natural moisture
No parabens and sulfates
Cons
Does not rinse off easily
The bottle is hard to use
For those who much prefer natural products, Tom's of Maine is a brand well known and loved for their exclusive use of organic botanicals and cruelty-free testing. This hypoallergenic bar soap is made with virgin coconut oil, so it's really soft on your skin while also regaining its essential moisture.
Tom's of Maine Natural Beauty Bar doesn't use artificial fragrance or parabens, so it's a bath soap that works well for the entire family.
Key Features:
This product uses organic botanicals
Cruelty-free
Has virgin coconut oil
Specification:
Brand
Tom's of Maine
Model
Natural Beauty Bar, Coconut
Weight
1.35 Ounce
Pros
Mild and creamy
Does not dry the skin
Cons
Has small particles that scratch skin
Problems with packaging
When you use Basis Sensitive Skin Bar, you'll swear you're at a spa. Its chamomile and aloe vera ingredients calm and soothe your sensitive skin as well as relax your whole body with their aromatherapy benefits. It also rinses off cleanly.
Basis Sensitive Bar will make you feel like your glowing after you step out of the shower. Moreover, it's known for making skin look younger and fresher than before. You can use this bar soap on your body and on your face with equally glowing results.
Key Features:
It has chamomile and aloe vera ingredients
Makes skin clean, calm and comfortable
Perfect for sensitive skin
Specification:
Brand
Basis
Model
Sensitive Skin Bar Soap – Body Wash Bar Cleans and Soothes with Chamomile and Aloe Vera
Weight
4 oz.
Pros
Easily rinses off
No fragrances
Cons
Some reports of having dry skin after use
Aveeno is pretty much a trusted brand when it comes to personal skin care. Their hypoallergenic body wash, in particular, might even be the best for treating eczema to date.
This body wash is gentle and soothing – calming your dry and irritated skin after just a few washes. It also contains oat proteins which protect your skin and locks in moisture so you won't dry out in the middle of the day.
For noticeably softer and smoother skin, Aveeno Skin Relief Fragrance-Free Body Wash is definitely your go-to bath product.
Key Features:
It is best for treating skin with eczema
Contains oat proteins
Specification:
Brand
Aveeno
Model
Skin Relief Fragrance-Free Body Wash with Oat to Soothe Dry Itchy Skin, Gentle, Soap-Free & Dye-Free for Sensitive Skin
Weight
18 fl. oz
Pros
Gentle and soothing on the skin
Helps prevent dry skin
Cons
Reports of having little fragrance on it
Who here is guilty of using regular soap lather as shaving cream? If you're honest, you've probably done it once or twice. Maybe you still do it to this day because it's easy and convenient. Well, we're here to tell you right now to stop it. Regular soap is going to dull your blades and suck moisture from your skin.
If you're not sure what to use, try WSP's Hypoallergenic Luxury Rustic Shaving Soap. It's vegan, preservative-free, and all natural. You'll be able to build up a good lather with this shaving soap. And when you shave, you don't have to worry about drying out your skin.
This hypoallergenic shaving soap comes in a small tin, but it's so long-lasting that you'll be surprised. Once you try WSP's Hypoallergenic Luxury Rustic Shaving Soap, you'll never go back to regular soap.
Key Features:
Vegan
This is preservative-free and has all-natural ingredients
Lathers quickly
Specification:
Brand
WSP
Model
Hypoallergenic Rustic Shaving Soap
Weight
4.4 Oz
Sometimes you just feel like using simple but effective bath soaps rather than anything fancy. Dial Basics Bar Soap is a great choice if you're looking for something more straight forward. It's great for sensitive skin while also being a generally good soap to use.
Dial Basics has a nice and clean smell that you won't get tired of even when you use it on a regular basis. Give this product a try if you much prefer a simple hypoallergenic soap.
Key Features:
Hypoallergenic
Dermatologist tested
Specification:
Brand
Dial
Model
Basics HypoAllergenic Dermatologist Tested Bar Soap
Weight
3.2 oz
Pros
It comes in 3 pieces
Smooth and gentle on skin
Not many know this but not all bath soaps work all that well on your face as it does on the rest of your body. Sometimes the soap can be too drying or not effective enough to keep breakouts at bay. Thankfully Neutrogena has you covered.
Neutrogena Transparent Facial Bar is a hypoallergenic and noncomedogenic soap that keeps your skin clean as well as gets rid of visible blemishes. Sensitive skin isn't the only skin type that works with this facial bar too. It's actually great for all types of skin. You can use it twice daily – day and night – and not worry about irritating your skin.
Key Features:
Hypoallergenic
Non-comedogenic
Perfect for sensitive skin
Specification:
Brand
Neutrogena
Model
Clear Pore Daily Scrub With Benzoyl Peroxide
Weight
4.2 Fl. Oz.
Pros
Great for all skin types
Lathers easily
Cons
Not recommended for children
Consumes fast
Finally, if you're looking for a hypoallergenic hand soap – one that you can keep at your sink to wash your hands every so often – Alivio Vital Neutral Soap is for you. What's really great about this soap is that it's specifically recommended for people who usually have allergic reactions to other soaps. It cleans thoroughly and even softens your skin without irritating it.
Rather than reaching for hand sanitizer before a meal, try Alivio Vital Neutral Soap instead. It's a much better alternative and doesn't dry your skin too.
Key Features:
Hypoallergenic
It deeply cleanses and softens the skin
Fragrance-free
Specification:
Brand
Alivio
Model
Vital Neutral Soap
Weight
Pros
This is perfect for those with sensitive skin
It helps lessen the itchiness
Cons
Some have reported of having somewhat a weird fragrance
What You Need to Know about Hypoallergenic Soap
As you know, hypoallergenic soap is the specific type of soap made for people who are easily allergic to most chemicals and ingredients found in regular soap. However, what is a hypoallergenic soap? What makes it compatible with sensitive skin so well?
Well, for one thing, hypoallergenic soap typically doesn't contain any common allergens. This means fragrances and essential oils. Hypoallergenic soap either has a very small amount of certain chemicals, coloring, fragrances, or additives that could possibly irritate the skin or none at all. You've probably noticed that hypoallergenic soaps contain mostly natural ingredients.
Although there's been a massive push for hypoallergenic and natural skin care products, there isn't a very strict regulation over what can be considered hypoallergenic. There's no oversight as to what is and what isn't perfectly safe for sensitive skin, so it's best that you do thorough research on a brand before using it.
Why Do Certain Soaps Irritate the Skin?
If you go to the store, you'll see rows upon rows of different brands of soap, each of them boasting a certain ingredient or a specific intended result. At their core, bath soaps underwent a saponification process. Meaning they are a blend of lye and fat.
The ingredients used in different soaps, however, can make all the difference which is why one soap may not make you break out into hives and another one might. And what's safe for you might be irritating to someone else. Basically, it all boils down to an ingredient used in the specific brand of soap.
However, sometimes it's not always the soaps fault. There are other factors to consider such as the weather condition. Dry weather, windy conditions, and excessive heat can irritate the skin no matter what kind of soap you use.
How to Check if You're Allergic to Soap
There are varying levels of sensitive skin. Some have extremely sensitive skin while others have only mildly sensitive skin. It's the latter that sometimes have difficulty sometimes in realizing that they're allergic to a specific soap or skin care product. Here are the symptoms to watch out for to tell that you're actually allergic to the soap you're currently using:
Skin Irritation
Obviously, you'll notice that your skin is irritated, maybe a little reddish even, after using a certain brand of soap. If you're not sure if it's the soap that's to blame, try to stop using it for a couple of days until the irritation goes away. After your skin is back to normal, try washing with the soap again. If the irritation returns, it's highly likely that you're allergic to that brand.
Itching
Another clear sign that you're allergic to your soap is when your skin starts to itch after using it. The itchiness is often immediate. It's recommended that you DO NOT scratch the area and instead leave it alone. Make sure that the area of your skin is nice and moisturized so the itchiness will subside faster.
Burning
Finally, this is the sure sign that you're allergic to your soap. Soap should never cause you any type of burning sensation or pain. Also, if the burning is excessive, carefully put a cool washcloth over it and seek medical attention.
Choosing the Right Hypoallergenic Soap for Your Skin Type
Of course, it's not only those with sensitive skin that can benefit from hypoallergenic soap. It's a wise decision for all skin types! However, just because a product is hypoallergenic doesn't mean that it will automatically work best for you.
Have a look at some of our tips for choosing the right soap for each skin type.
Oily Skin
When you've got hyperactive oil glands, you'll need a hypoallergenic soap that can control the oil and clean your pores. Our suggestion is that you keep an eye out for soap or body wash with salicylic acid and benzoyl peroxide. Those ingredients work best for oily skin types.
Dry Skin
On the other end of the spectrum, if you've got dry skin, you'll need hypoallergenic soap that's extra moisturizing. Look for the ingredients glycerin and shea butter.
Sensitive Skin
Obviously, this is the skin type that hypoallergenic soap was designed for. But if your skin is particularly sensitive, you'll want soaps that are marked organic, just to be on the safe side.
What to Do if You Have a Reaction
Lastly, let's talk about what you need to do it you accidentally use a soap that you're allergic to. Once you notice that your skin is reacting negatively to the product, stop using it immediately. Make sure to moisturize the irritated area and, whatever you do, don't scratch it!
An antibacterial ointment can help calm your skin if necessary. In some rare instances, the irritation might not go away on its own and might even worsen – seek medical attention if this happens.
The best way to avoid an allergic reaction to soap is by choosing the right kind, to begin with. Hypoallergenic soap has really made a difference for people with sensitive skin. Give it a try, and you'll notice the difference immediately.