10 Best Non Comedogenic Moisturizer Brands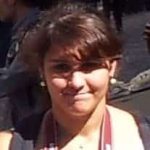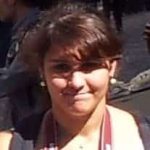 Looking at your options in the beauty aisle can be daunting. Prices are all over the place, some of the brand names you can't pronounce, and you just want to keep it simple.
Luckily, there are plenty of non-comedogenic moisturizer brands that are made with integrity and value. They might not be plastered all over billboards or have their own late-night infomercial, but you can find great products that won't cause breakouts—without spending a fortune.
I've put together a list of the best moisturizers that are ideal for acne-prone skin. Check them out!
The Non-Comedogenic Brands
Cerave produces mostly non-comedogenic products. You won't have to worry about clogged pores or acne. To be sure, you can always check the label of the product to confirm. Also, all of the products Cerave makes are fragrance-free and non-irritating.
One of my favorite products is their Moisturizing Facial Lotion PM. I use it every night and always wake up with smooth, clear skin. It features MVE Delivery Technology that keeps the lotion working all night long. It also includes niacinamide to calm my skin, and most importantly, it's non comedogenic.
They also have a moisturizer that's perfect for your morning routine. Their Skin Renewing Day Cream with Sunscreen includes retinol, which reduces the appearance of fine lines and wrinkles. It's a great moisturizer to use before applying makeup, especially because it won't clog pores.
Key Features:
Fragrance-free
MVE Delivery Technology
Specification:
Brand
CeraVe
Model
Moisturizing Cream
Weight
19 Ounce
Pros
Moisturizer before make-up
24-hour hydration
Ideal for normal to dry skin
Cons
Reports of defective/expired products delivered
I've always loved Aveeno products, but they don't always agree with my skin. That's why I always use their Daily Moisturizing Sheer Hydration Lotion. It literally adds moisture in seconds, without leaving behind a greasy feel. It's fragrance-free and, of course, non-comedogenic.
Another great option from Aveeno is their Positively Radiant Daily Moisturizer Broad Spectrum SPF 15. It helps to naturally even skin tone and improve texture. The moisturizer is oil free, hypoallergenic, and won't clog pores.
Key Features:
Fragrance-free
Oil free
Helps even skin tone
Specification:
Brand
Aveeno
Model
Positively Radiant Sheer Daily Moisturizing Lotion for Dry Skin with Total Soy Complex and SPF 30 Sunscreen
Weight
73 mL
Pros
Improves texture
Hypoallergenic
Can be worn under make-up
Cons
Delivered bottles were often reported defected
Has a faint smell
Cetaphil is a very affordable brand and one of my favorites when it comes to effective moisturizers that won't clog my pores. I especially love their basic Moisturizing Lotion. It's made for all skin types and can be used on both your body and face. This saves time and money.
The lotion is very lightweight and long-lasting. More importantly, it keeps pores clear of buildup. I've never experienced a breakout as a result of using this moisturizer.
Don't be afraid to try a moisturizer just because it's brand isn't high-end. Also, if you have a favorite skin care brand but you've never noticed if they have a product that's been tested for its role in breakouts, take the time to do a little research. Almost every brand has at least one product that's designed to keep pores happy and clean.
Key Features:
Made for all skin types
Can be used for both body and space
Great for eczema-prone
Specification:
Brand
Cetaphil
Model
Moisturizing Cream for Dry/Sensitive Skin, Fragrance Free
Weight
16 oz
Pros
Very affordable
Unique formula that attracts water
Plenty of Neutrogena's products are non comedogenic, including their lotions and some of their makeup. Some even include salicylic acid to fight existing breakouts. If you've shied away from wearing makeup in the past because it seems to hurt your skin more than help it, I urge you to give Neutrogena a try.
Key Features:
Provides hydration to skin
Oil-free
Frangrance-free
Specification:
Brand
Neutrogena
Model
Hydro Boost Hyaluronic Acid Hydrating Water Face Gel Moisturizer for Dry Skin
Weight
1.7 fl. oz
Pros
Dermatologist-recommended brand
Can be worn under makeup
Not every Nivea product is non comedogenic, but their cream is. More specifically, their BB Cream 5 in 1 Beautifying Moisturizer will even out your skin tone and promote good pore health. It also helps to prevent shine throughout the day and includes a UVA/UVB filter system to keep your skin safe from the sun.
Key Features:
Evens out skin tone
Keeps skin safe from the sun
Intensive moisturizer
Specification:
Brand
NIVEA Crème
Model
Unisex All Purpose Moisturizing Cream for Body, Face and Hand Care
Weight
13.5 oz.
Pros
Can be used all over face and body
Efficient packaging
Cons
Only the crème is comedogenic
Olay makes a couple of really great lotions that won't clog pores. Their Moisturizing Lotion Sensitive Skin restores skin hydration and eliminates dry flakes. It provides 12 powerful hours of hydration and doesn't leave a greasy film behind. There are also no added fragrances or colors, and it won't clog pores.
Another option is Olay Total Effects 7-in-1 Anti-Aging UV Moisturizer. This product has plenty of antioxidants and helps reverse the damage caused by excessive free radicals. It's great at making older skin look younger and helping younger skin remain clear and bright.
Key Features:
Restores skin hydration for 12 hours
Eliminates dry flakes
Specification:
Brand
OLAY
Model
Moisturizing Lotion Sensitive Skin
Weight
6 oz
Pros
No fragrance added
Makes skin look younger
Perfect for sensitive skin
Cons
Ingredients listed online is different on product
I've been a fan of Lubriderm for years. Most use it as their body lotion, and I've had great results using it for this purpose as well. But about a year ago, I decided to try the lotion as my face moisturizer.
The product is marketed as non-comedogenic, so I wasn't worried about my pores becoming clogged. I was worried that the lotion might be too thick, but I was pleasantly surprised. My skin was moisturized while still feeling light and airy.
Key Features:
Keeps moisturized for 24 hours
Has vitamin B5
Absorbs in seconds
Specification:
Brand
Lubriderm
Model
Daily Moisture Hydrating Body and Hand Lotion with Vitamin B5, Non-Greasy
Weight
16 fl. Oz
Pros
Non-greasy
Perfect for normal to dry skin
Cons
Non-greasy
Perfect for normal to dry skin
I've been a fan of Garnier SkinActive BB Cream for as long as I can remember. This product does a little bit of everything. It controls shine, minimizes pores, evens skin tone, prevents sunburn, and hydrates.
Because it won't clog pores, you can use it daily to create a more evenly-toned complexion.
Key Features:
Oil-free
Gel-cream face moisturizer
Provides 24 hour hydration
Specification:
Brand
Garnier
Model
SkinActive Moisture Rescue Face Moisturizer, Normal/Combo
Weight
1.7 oz
Pros
Perfect for normal to dry skin
Good for sensitive skin
If you're a fan of E45 moisturiser, I have bad news. Their products are not proven to be non comedogenic. You might be able to get away with using this lotion if you use additional products to prevent breakouts, but in my experience, you're better off using one of the previously mentioned products.
Key Features:
Perfect for dry conditioned skin
Soothes dry and itchy skin
Specification:
Brand
E45 Dermatological
Model
Moisturising Lotion
Weight
500ml
Pros
Perfume free
Quickly absorbs to skin
Just as the name suggests, Simple Moisturizer doesn't contain dyes, artificial perfumes, or harsh chemicals. It's been dermatologist tested to be hypoallergenic and non-comedogenic. You'll love how your skin feels and responds to this moisturizer.
Key Features:
Hypoallergenic
Fragrance free
Specification:
Brand
Simple
Model
Facial Moisturizer, Replenishing Rich
Weight
4.2 oz
Pros
Hydrates for 12 hours
Doubles skin hydration
Cons
Some experienced tingling sensations
Does not always smell right
The next time you're at the store, don't be afraid to try out some of the lesser-known non-comedogenic moisturizer brands. You just might be surprised by what you find.