Best Remote Control Lamborghinis – 2019 Top Picks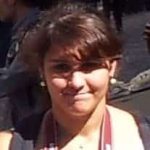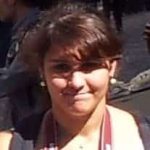 An RC Lamborghini is a delightful combination of luxury and speed. Like their large counterparts, the RC Lamborghini is specially designed to fly by its competitors. They are more than just realistic miniature versions of a Lamborghini luxury car. As RC cars, they are top quality and are great fun to drive.
This specialized type of RC vehicle will be perfect for car lovers and RC hobbyists in general. They are also quite simple to maneuver so they make for an excellent starter RC cars too. If you are looking for a gorgeous RC car that offers superior performance, you came to the right place. This guide is all about Remote Control Lamborghini. Take a look at our list of the most popular RC Lamborghinis in the market.
What's A Lamborghini?
For more than half a century, the Italian luxury sports car and SUV manufacturer, Automobili Lamborghini, has been a massive innovative sensation to the world of automobiles. The Lamborghini has raised the bar for sports cars and has basically shown the world what the perfect car is capable of. Iconic design, impeccable engineering, and unparalleled horsepower – the Lamborghini is a brand that is immediately synonymous with first class, high- tech, and state of the art luxury cars.
Majority of automobile enthusiasts (and even casual car lovers) worldwide would kill for a Lamborghini of their own. However, the lofty prices of a single Lamborghini sports car make it quite difficult to purchase one. Not to mention all the additional expenses that come along with it. To many, as deliciously tempting as a Lambo is, it just is not a very practical purchase.
What Can Be A Practical Alternative?
For RC hobbyists, on the other hand, an RC Lamborghini might prove to be just as satisfying.
That is right. You can buy an officially licensed remote control Lamborghini that is super affordable and super easy to use. Remote control Lambos are modeled after some selected beautiful luxury cars by Automobili Lamborghini. An RC Lamborghini will turn heads in any race track and wow your friends and family. Each model looks as sleek and cool as the next. So, your only problem will be choosing the perfect one for you.
The Best RC Lamborghini
1
RW Lamborghini Veneno RC Sports Car
Our first RC Lamborghini is a stylish and futuristic model that comes in hot red or cool silver. The RW Lamborghini Veneno RC Sports Car is a gorgeous RC car ideal for kids and beginners alike. With its simple controls and eye-catching design, you will fall in love with this swanky RC car immediately.
The RW Lamborghini Veneno is 1/24 scale which makes it quite small for a hobby RC car. However, it does offer excellent flexibility for turning and can be driven up to a top speed of 10 mph. Its simulation rubber tires are incredibly realistic and it even has shock absorbers with damping effect. This is an RC car that you can rely on.
More Info
This RC Lamborghini is fully capable of going in any direction be it forward, backward, left, or right. What's more, its headlights brighten when you drive forward and its tail lights power on when you reverse the motor. Talk about a realistic RC experience!
This gorgeous RC Lamborghini is more of an indoor car though. It can only run on smooth surfaces like on wood, asphalt, or concrete.
For less than twenty dollars, you can get your own RW Lamborghini Veneno RC Sports Car. It is incredibly detailed, beautifully designed, and super fun to drive.
Key Features:
List Item
List Item
List Item
Specification:
Brand
List Item
Model
List Item
Weight
List Item
2
Best Choice Products RC Lamborghini Veneno Realistic Driving Gravity Sensor RC Car
Speaking of the Lamborghini Veneno, we have another similar model RC car only Best Choice Products really upped the ante in terms of realistic driving experience with this one. The RC Lamborghini Veneno Realistic Driving Gravity Sensor is an insanely detailed RC sports car that boasts in giving you the best life-like driving experience possible. And with its extra features, controls, and foot pedals (yes, foot pedals), you can see why they're so confident.
Let's start with the RC Lamborghini itself. It's a 1/14 scale replica (making it quite larger than its simpler contender.) Its car doors are fully functional. Best Choice Products RC Lamborghini Veneno has scissor doors too. These are doors that rotate upward instead of outward like a standard car door. So, the sports car looks extra flashy and authentic. The car lights function as well and engine sounds play when you turn this car on.
More Info
Next, we have the actual controls. This RC car does not come with a regular remote control like most vehicles. The Best Choice Products RC Lamborghini Veneno's remote control is a steering wheel with a gravy sensor, buttons for basic functions, and even a gear shift for setting the car on the drive, reverse, or neutral. Turning the car means turning the wheel to your intended direction so you feel like you're really driving the Lamborghini.
Then we have the foot pedals for acceleration and break. To get your RC Lamborghini to move, you will have to step on the acceleration pedal. Then, to slow it down or stop it, step on the brake. It is truly an innovative and superb way to drive an RC car.
This beautifully detailed RC car might be a bit pricier than other models but its extra features and creative controls are definitely worth it.
Key Features:
List Item
List Item
List Item
Specification:
Brand
List Item
Model
List Item
Weight
List Item
3
Midea Tech Lamborghini Sesto Elemento RC Sports Car
Looking for a simpler and sleeker RC Lamborghini? Then the Midea Tech Lamborghini Sesto Elemento might just tickle your fancy.
This model is in 1/14 scale and has a fully adjustable front wheel. It can go in any direction and even has an independent spring suspension system.
Much like other RC Lamborghinis, the interior design of the Midea Tech Lamborghini Sesto Elemento is just as detailed as the exterior. The headlights and taillights are also in working order to really give you a feeling of an authentic car. The grip tires of this RC Lamborghini have custom made stamped rims that are distinct to the brand.
A great thing about this RC model is the remote control. It is shaped like a futuristic steering wheel instead of a typical controller. The controls are also easy to understand and maneuver.
Key Features:
List Item
List Item
List Item
Specification:
Brand
List Item
Model
List Item
Weight
List Item
4
RASTAR Lamborghini Aventador J Roadster RC Car
This next RC Lamborghini is for those fond of the devil may care appeal of convertible cars. This one is modeled after the Aventandor J Roadster. It is a limited edition Lamborghini sports car. The RASTAR Lamborghini Aventador J Roadster RC Car is quite the beauty.
With its 1/12 scale model, this is one of the bigger Lamborghinis available. Although, for a supposed convertible, it doesn't have a top that can retract back (it is perpetually a topless car). This RC Lamborghini is still a solid choice if you are looking for a stylish car. Its high gloss paint job will dazzle anyone, that's for sure.
More Info
Its lights are fully functional and the four rims have the characteristic Lamborghini stamp. Its rubber grip tires are capable of giving you a nice and smooth drive. This RC Lamborghini is also quite durable with its size and make.
If you are looking for an RC Lamborghini that is more casual and cool, you should definitely give the RASTAR Lamborghini Aventador J Roadstar a chance.
Key Features:
List Item
List Item
List Item
Specification:
Brand
List Item
Model
List Item
Weight
List Item
5
Maisto Tech RC Lamborghini Huracan LP 610-4
For those looking for a classier and more refined remote control Lamborghini, this could be it. The Maisto RC Lamborghini Huracan might just be perfect for you. Its stark but bold design gives this RC car an unmistakable style. This is the style that does not overwhelm you with too many ornaments.
This austere RC Lamborghini is a 1/24 scale model and is quite detailed for its size. The wheels are custom made and the motors are impressively powerful. There is no confusing this RC Lamborghini for anything less than a high-quality vehicle.
More Info
The Maisto Tech RC Lamborghini Huracan LP 610-4 comes with a pistol grip radio controller that is capable of multiple frequencies. You can drive up to two cars at the same time with this radio controller. It is also easy to use and manipulate so just about anyone can drive this RC Lamborghini.
The manufacturer, Maisto Tech, has been producing RC vehicles for a decade. They design and manufacture their RC models in-house so you can guarantee that the RC Lamborghini Huracan is a top of the line vehicle.
Key Features:
List Item
List Item
List Item
Specification:
Brand
List Item
Model
List Item
Weight
List Item
6
XQ Toys RC Lamborghini Reventron
This RC Lamborghini is the perfect cure for a boring day! The XQ Toys RC Lamborghini Reventron has an ultramodern design (a replica of the Lamborghini model of the same name.) This Lambo's design is extremely detailed too for a more authentic driving experience.
Fully functional and capable of going in all directions, this RC Lamborghini is easy to drive, not to mention just super fun to use. The rims and tires have that distinct Lamborghini style. The glossy finish topcoat on the RC car's body gives the XQ Toy RC Lamborghini Reventron a very tasteful appeal.
More Info
At 1/18 scale, this RC Lamborghini is a fairly larger model and is professionally manufactured with fine-crafted materials. It can reach up to a top speed of eight miles per hour so you can have endless fun just watching this gorgeous RC Lamborghini drive by.
Perfect for kids and adults alike, the XQ Toys RC Lamborghini Reventron is a fast, reliable, and enjoyable RC car. You can't go wrong with this RC model.
Key Features:
List Item
List Item
List Item
Specification:
Brand
List Item
Model
List Item
Weight
List Item
7
XQ Lamborghini Gallardo Superleggera RC Car
Lastly, we have the XQ Lamborghini Gallardo Superleggera RC Car. It is based on the iconic Lamborghini model, the Gallardo Superleggera (Superleggera translates to "super light".) This RC car is another model with an unassuming but sleek style.
The XQ Lamborghini Gallardo Superleggera RC Car has a very detailed exterior and fully functional radio control. It is quite durable too. Since it's a 1/18 scale model, it's important for this RC Lamborghini to be able to survive bumps and crashes.
This is a great value RC Lamborghini that you will not want to miss.
Key Features:
List Item
List Item
List Item
Specification:
Brand
List Item
Model
List Item
Weight
List Item
Proper RC Lamborghini Maintenance
It can't be denied that RC Lamborghinis are more on-road RC cars than other models. This means that they can only be driven on smooth surfaces, mostly indoors. However, although they are not for rugged driving as much as off-road RC cars or most RC 4 wheel drives, they still require proper care and maintenance. And with an RC car that is as swanky as a Lamborghini, you will want to keep it in tip top shape for as long as you can. You would not want to damage such a beautifully made RC car, would you?
Use the right batteries
Most, if not all, RC Lamborghinis are battery powered, usually requiring to triple-A batteries. Be sure to get the right kind of batteries that are also still in good working order. A lot of RC Lamborghinis allows rechargeable batteries too so you can get those and save yourself a few dollars. You can get a pack of good quality rechargeable triple A batteries online.
Read the instructions
Usually, reading the user manual is the last resort for many. But, if you want to avoid any unfortunate mishaps, read the instructions first before you drive your RC Lamborghini. It might be dull and boring but it really does pay to be informed. Some RC cars have a little bit more complicated controls or may require some setting up before you can drive them. You will be saving yourself a world of trouble if you just read up on the basic instructions.
Hands on the controller, eyes on the RC car
What you do not want to happen is to lose control over your RC Lamborghini. Although most RC Lamborghini models are not as fast as other hobby grade RC vehicles or RC drift cars, they can still go quite fast. Fast enough to cause injury, at least.
Make sure you keep your hands on the controller at all times and never lose sight of your RC car. This way, if an obstacle (say, a family member or a friend) comes your way, you can easily swerve and avoid a crash. You also avoid damaging your RC Lamborghini this way. As durable as these RC cars can be, they can only withstand full-on collisions so many times.
Clean your RC Lamborghini
A lot of people might not enjoy this part. They might not even know how to clean their RC vehicles properly. However, whether you like it or not, you need to regularly clean your RC Lamborghini. This is so you will be able to drive it at full efficiency. You would also be able to check up on the overall status of your RC car with regular cleaning. Perhaps a part is missing or a screw was loosened somehow. By cleaning your RC car properly, you can spot any minor (or major) problems and address them before they cause irreparable damage.
More than that, by taking care of your RC Lamborghini, you would be saving yourself quite a lot of money you would have otherwise had to spend on repairs.
With all that being said, here is a quick guide on how to properly clean your RC Lamborghini.
1. Know your RC Lamborghini
Whip out the user manual and get to know the nitty gritty details of your RC vehicle. Learn which parts can be removed and how. Understand how the RC car operates. Read about what you should and should not do when you disassemble it for cleaning.
2. Gather all the necessary cleaning materials
Typically, you are going to need these tools to help you clean your RC Lamborghini. You will need soap, water, compressed air, toothbrush, washcloth, motor cleaner spray, and RC car lubricant.
3. Carefully take apart the RC car
To make clean up easier, you need to disassemble your RC car properly. Separate each part slowly and categorize them appropriately. Plastic parts (like the body shell) should not be mixed with the engine and other electronic parts. The wheels too should be removed individually.
In order to avoid misplacing small parts like screws and bolts, keep them in a container in a separate area. It is good to take notes which part goes where and which screw needs to be where. You can even take photos of your RC car and mark small parts with a temporary marker. Make sure to keep electronic pieces as far away from your washing area as possible. You might accidentally damage them while you are cleaning.
4. Start with the wheels
It is generally a good idea to begin with the wheels. This is the RC car part that is the most prone to get dirty. Obviously, the wheels are nearly as important as the engines since they are the ones facilitating actual movement and traction. Making sure each of the four wheels of your RC car are clean as a whistle is very important.
a. Warm Water
Warm water is recommended for cleaning the wheels since it can remove dirt faster. Not scalding water, mind you. Just slightly warm, a little bit above room temperature.
b. Soap and Toothbrush
Prepare your soap and toothbrush for this step. Wash each wheel one at a time so you can remove any dirt or debris stuck on the ridges of your wheel.
Give the wheel a nice washing first, gently running your hand to physically wash off the grime that accumulated on the wheel. Then start rubbing soap all over the wheel. Once it is fully covered, rinse the wheel with warm water.
 c. Brush, Wash, Dry
After that, take your toothbrush and, with the water still running, start brushing
the wheel gently and surely. In this phase, you will be focused on the remaining grime and dirt that's hard to get. Do not be too rough with the brush though. Some stains might be very persistent and they might seriously test your patience, but stay calm anyway. Your goal is to clean the wheel until it is as spotless as it can be. You do not want to accidentally damage the rubber wheels.
Do not forget to pay attention to the inside of the rims as well. A small pebble or a dust bunny could have lodged itself in between the rims so look out for those.
Repeat the process with each wheel and let them dry either manually (with a washcloth) or naturally.
6. Cleaning the plastic exterior parts
Next, you will need to clean the plastic parts of the RC car, namely the body shell or lid. Considering how highly detailed RC Lamborghinis are designed, you will need to take extra care in this step.
a. Be gentle
The important thing to remember is to not be too rough or harsh in scrubbing since you might scratch and damage the glossy finish of your RC Lamborghini. Wouldn't want that to happen to your precious RC car, right?
Use a mixture of soap and water to clean the dirt and debris on the body shell. Use your fingers to pry and rub any hard to remove sticky grit. Make sure to do an extensive wash on the nooks and crannies of your RC car.
After you are sure the plastic parts of your RC Lamborghini are spotless, dry them with a washcloth. Be careful to inspect the body shell thoroughly while you are at it. Perhaps a layer of grime had covered a scratch or damage of some kind.
7. Cleaning the motor
Undoubtedly the most important part of the RC car, the motor needs the utmost care when you clean it. It might seem daunting at first but, with proper diligence and patience, you will find that cleaning an RC motor is not that difficult after all.
Take your motor cleaner spray and apply it into the holes of the electric RC motor. Make sure to give it a proper rinsing after each spray. The motor cleaner solution will cleanse the motor from the inside, eliminating dust and dirt that somehow found its way inside the motor.
Reapply the solution at least three times to be absolutely sure that the motor is cleaned. Then dry the motor before you apply a little RC Lubricant on key areas.
8. Put it all back together
Finally, after making sure that each part is completely dried, you're going to need to reassemble your RC car. If you're not sure that your car is moist free, give it around four to five hours.
When you're reassembling your RC Lamborghini, make sure that you're putting each part in their proper place. Use the specific screws and bolts for each part. Consult your notes if you get confused.
Voila! Your RC car is as good as new!
Regular maintenance can really prolong your RC car's lifespan. Although you do not need to clean it as extensively every time you drive it, veterans do advise to do complete maintenance after prolonged use. Your RC car will keep performing to its maximum level if you take enough care of it. A little elbow grease goes a long way.